PACK YOUR BAGS
Once your bags are packed, it's NOW time to load up the car up and get out of town. This is generally how Marlene and I spend our weeks, packing, unpacking and repacking. Either an adventure to Yosemite, up the central coast to Cambria or merely bouncing around Los Angeles. We literally live our life in bags. So we are always on the lookout for a new bag to fit our needs. My new favorite bag for all occasions is the Denver Duffle from Buffalo Jackson Trading Co. as seen below.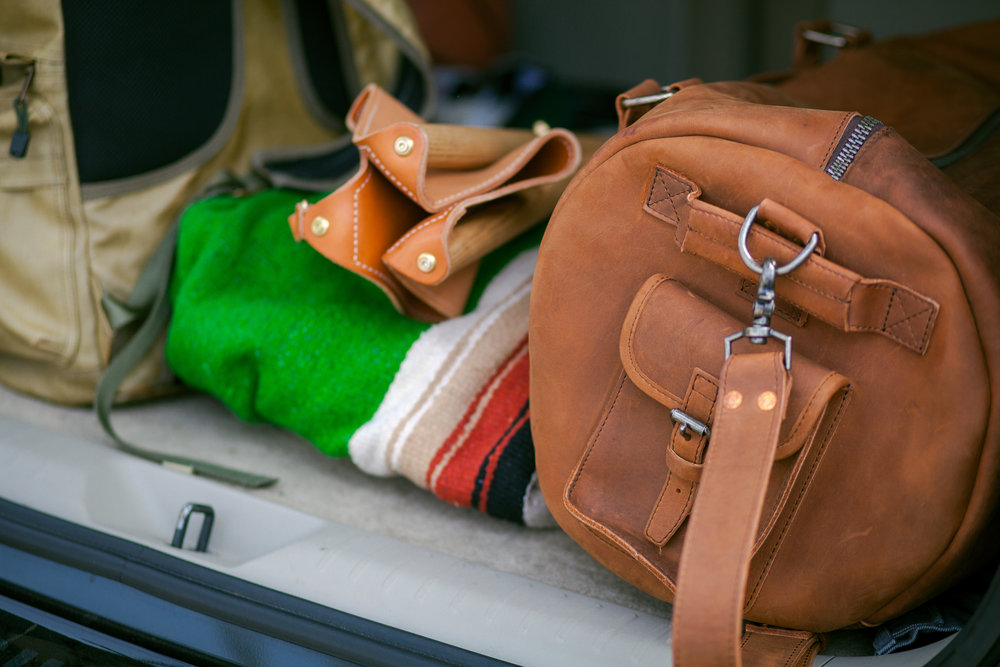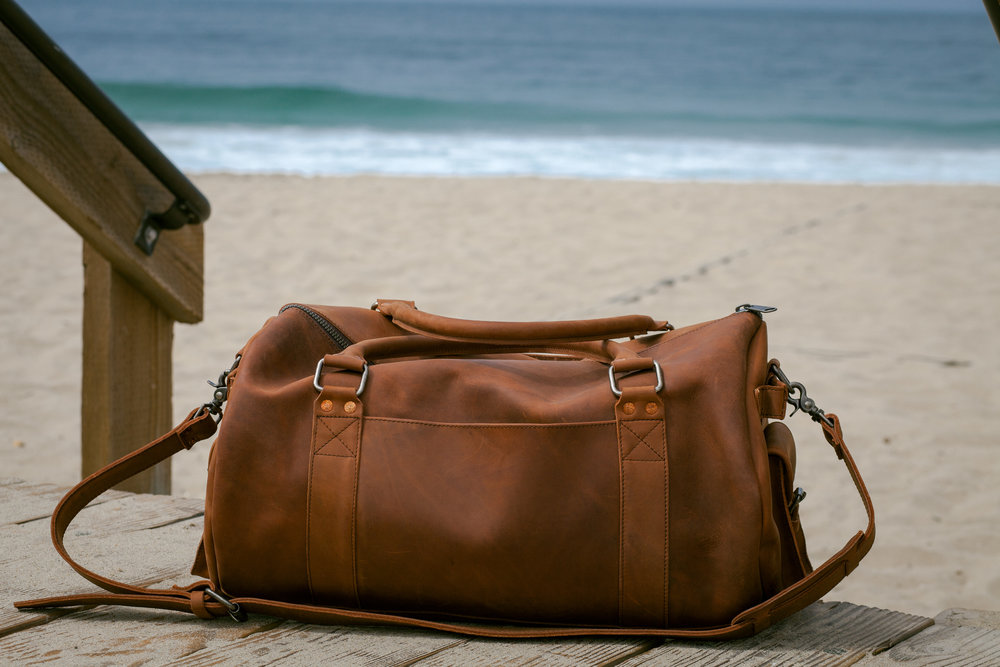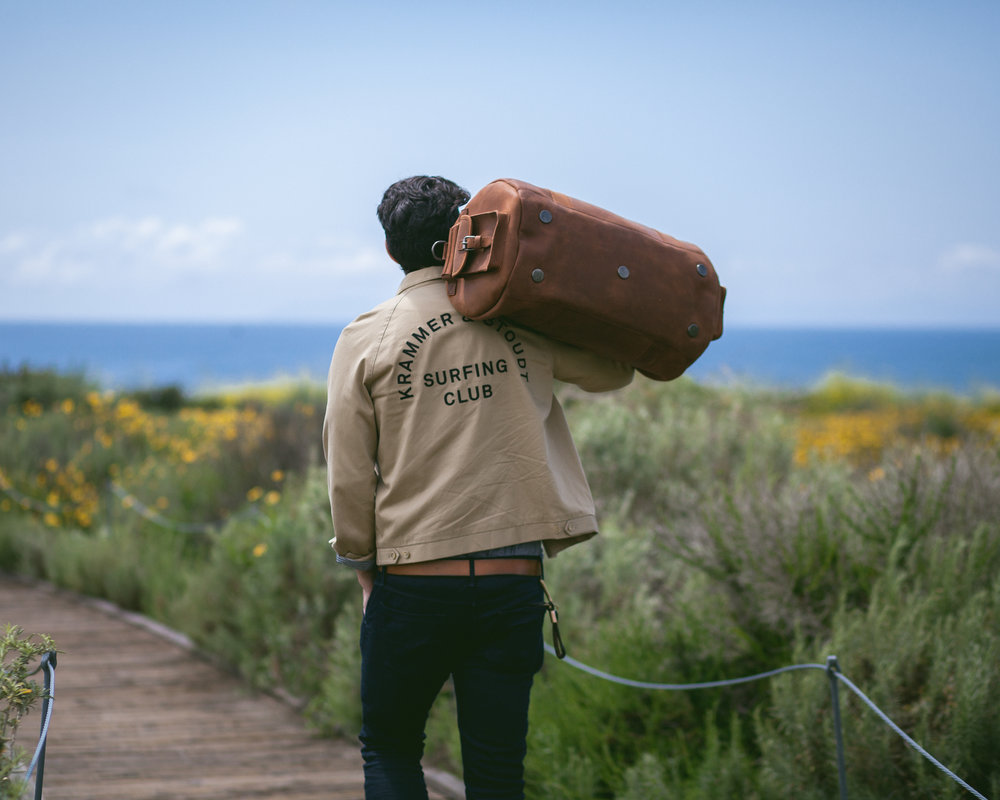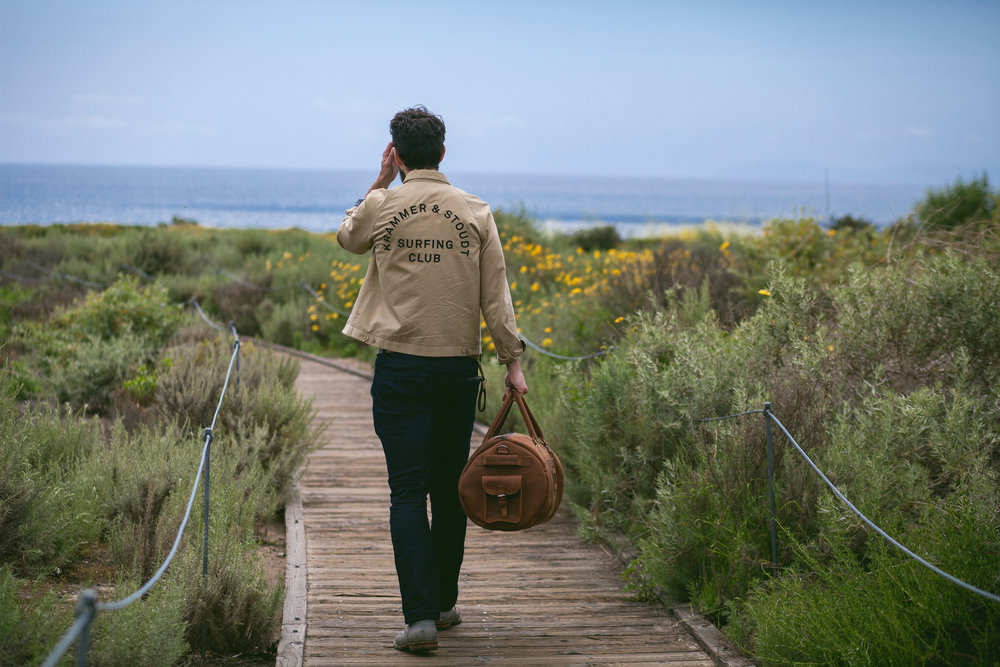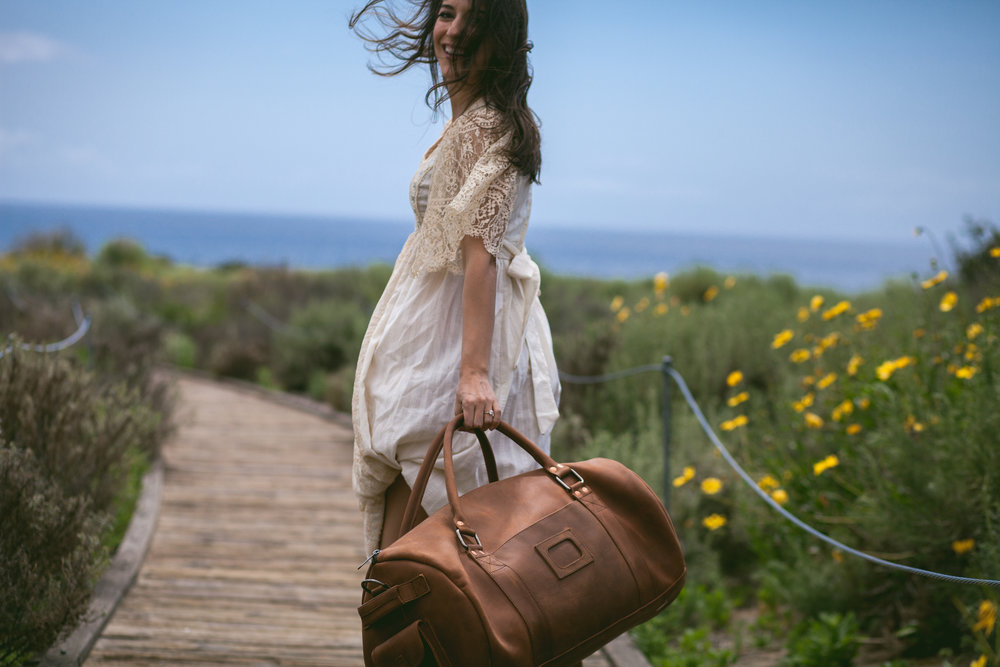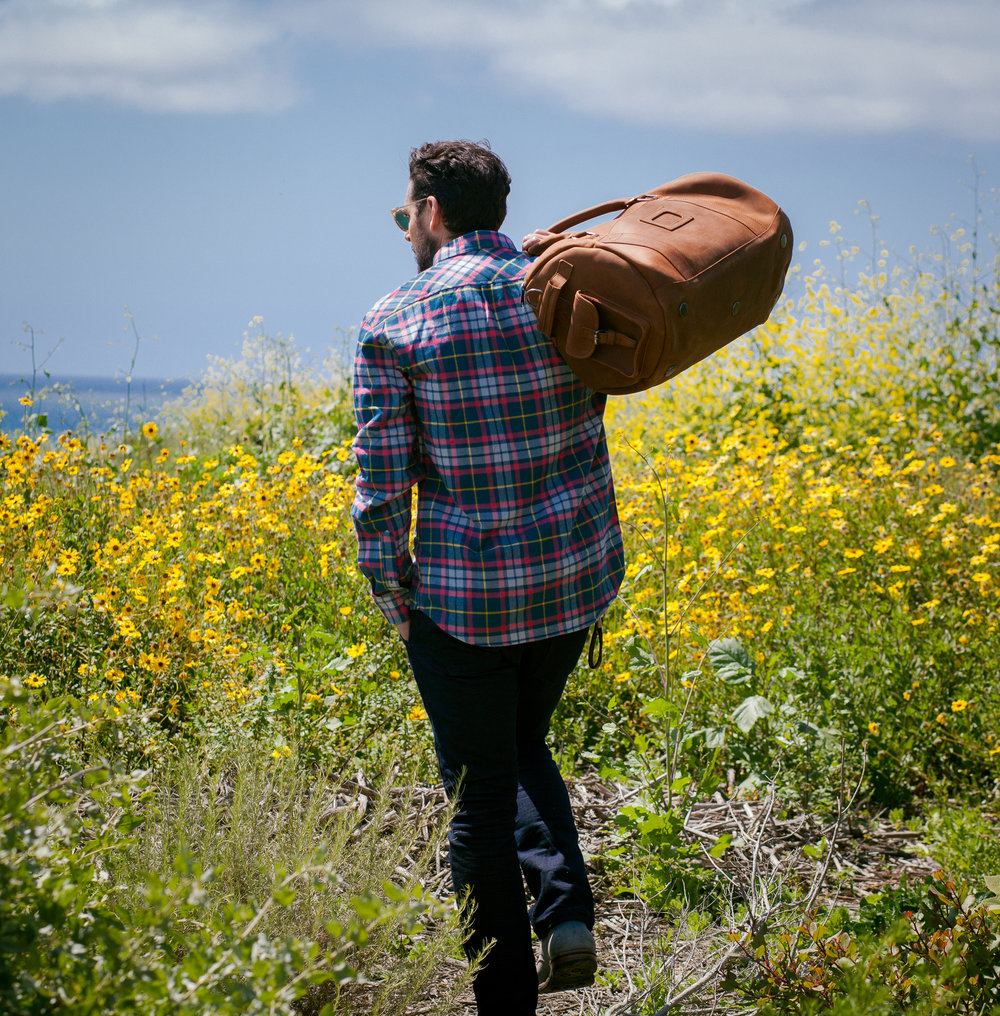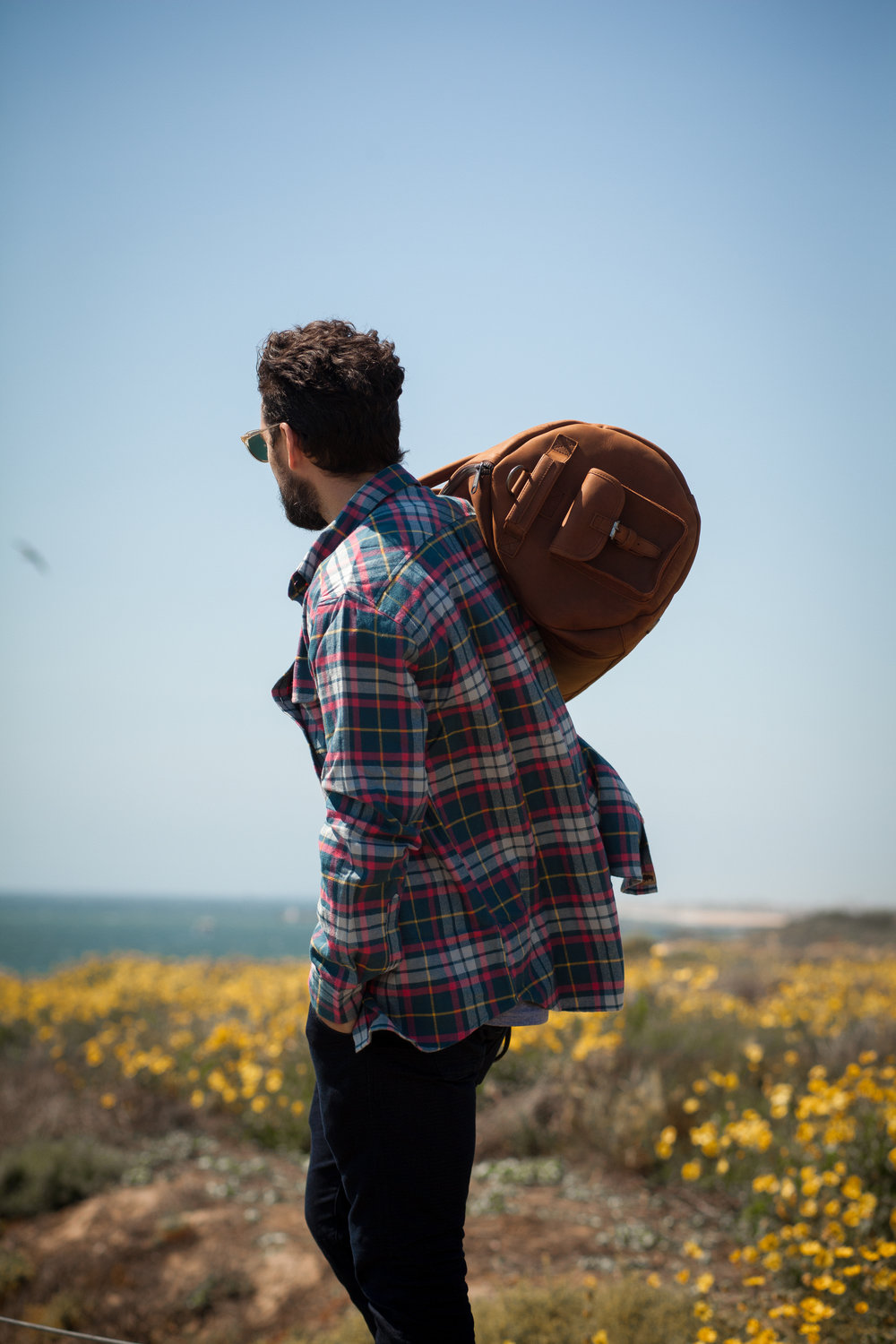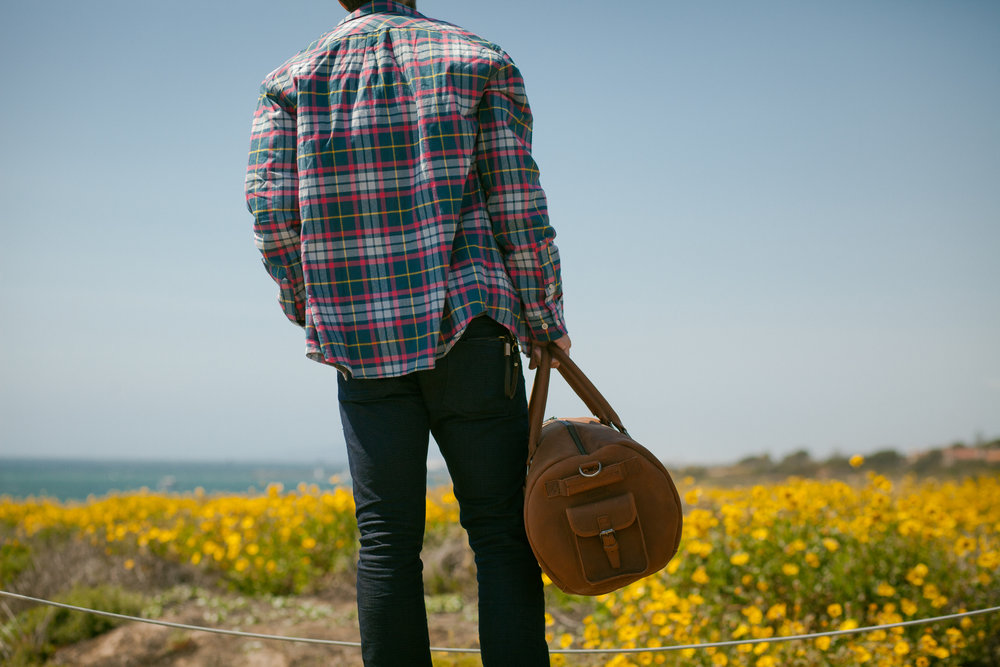 We always like to travel in style, so do it right out of the gate with a stylish bag like this duffle from Buffalo Jackson. I first used it as a weekender on some recent one and two day getaway trips. Packed a pair of pants, a couple shirts like the Glenfield Flannel above, and still had enough room for another pair of boots. This bag is also great for a week-long trip somewhere warm. You can pack enough spring/summer attire to last you the whole week and still give you some room to bring back some gifts. I find myself using it as my go-to for any adventures ranging from 1-5 days.
My favorite part is the heavy duty leather. Made from 100% cow leather, this bag feels durable and built to last. It comes with two carry handles and an over-the-shoulder strap. The shoulder strap is key as sometimes your hands are full (with coffee or boots of course), so it's nice to sling it over your shoulder and hit the road.
So if you find yourself heading out this summer, get yourself a stylish leather bag that will last a lifetime. For more info and to check out more of their bags, head to their website.
SHOP THE LOOK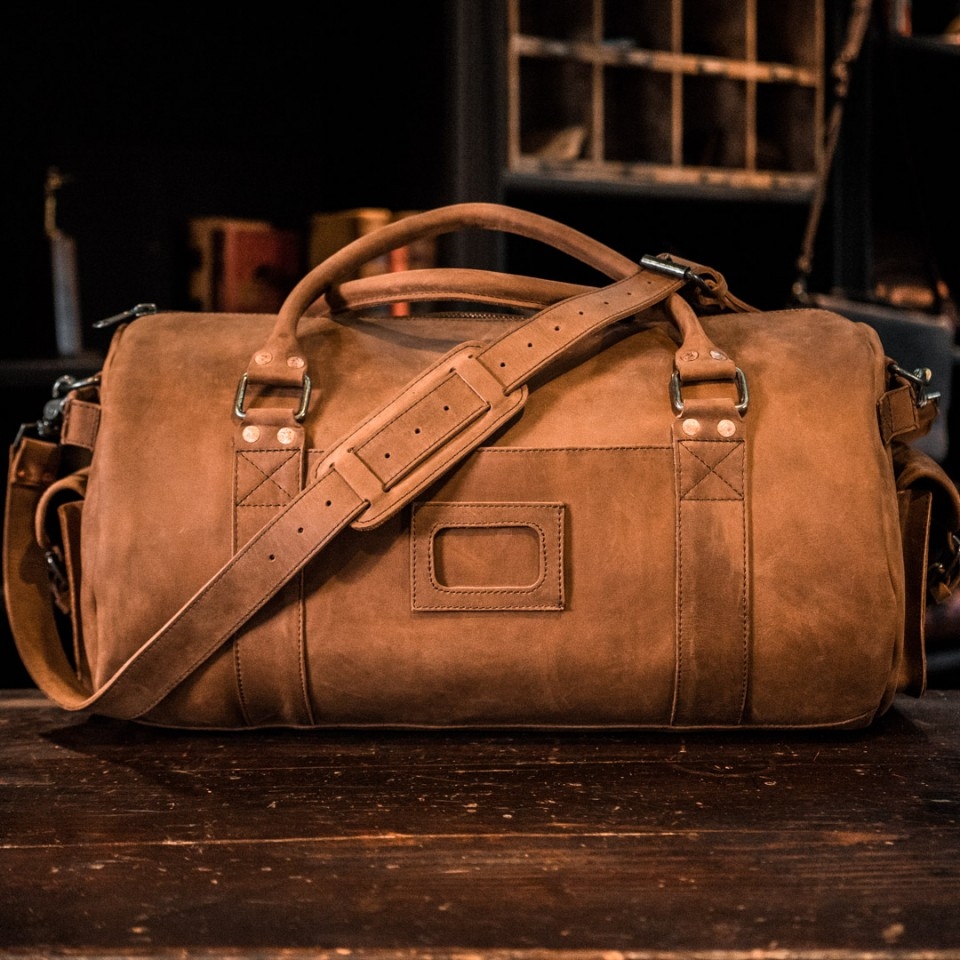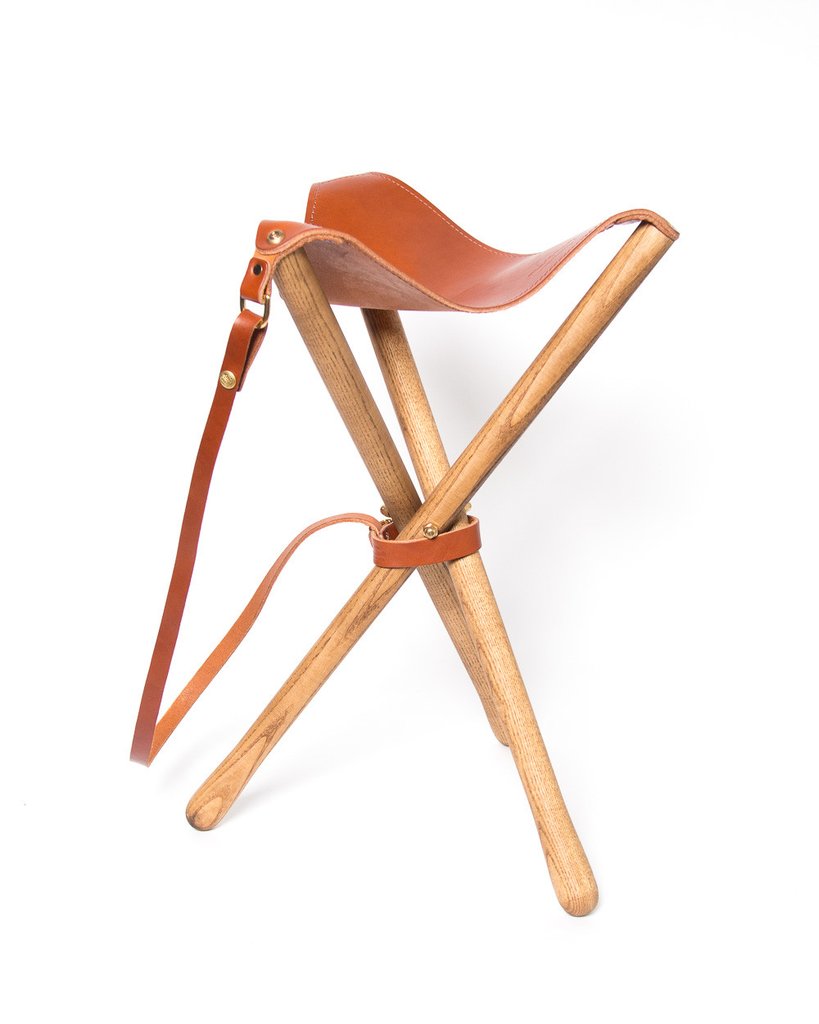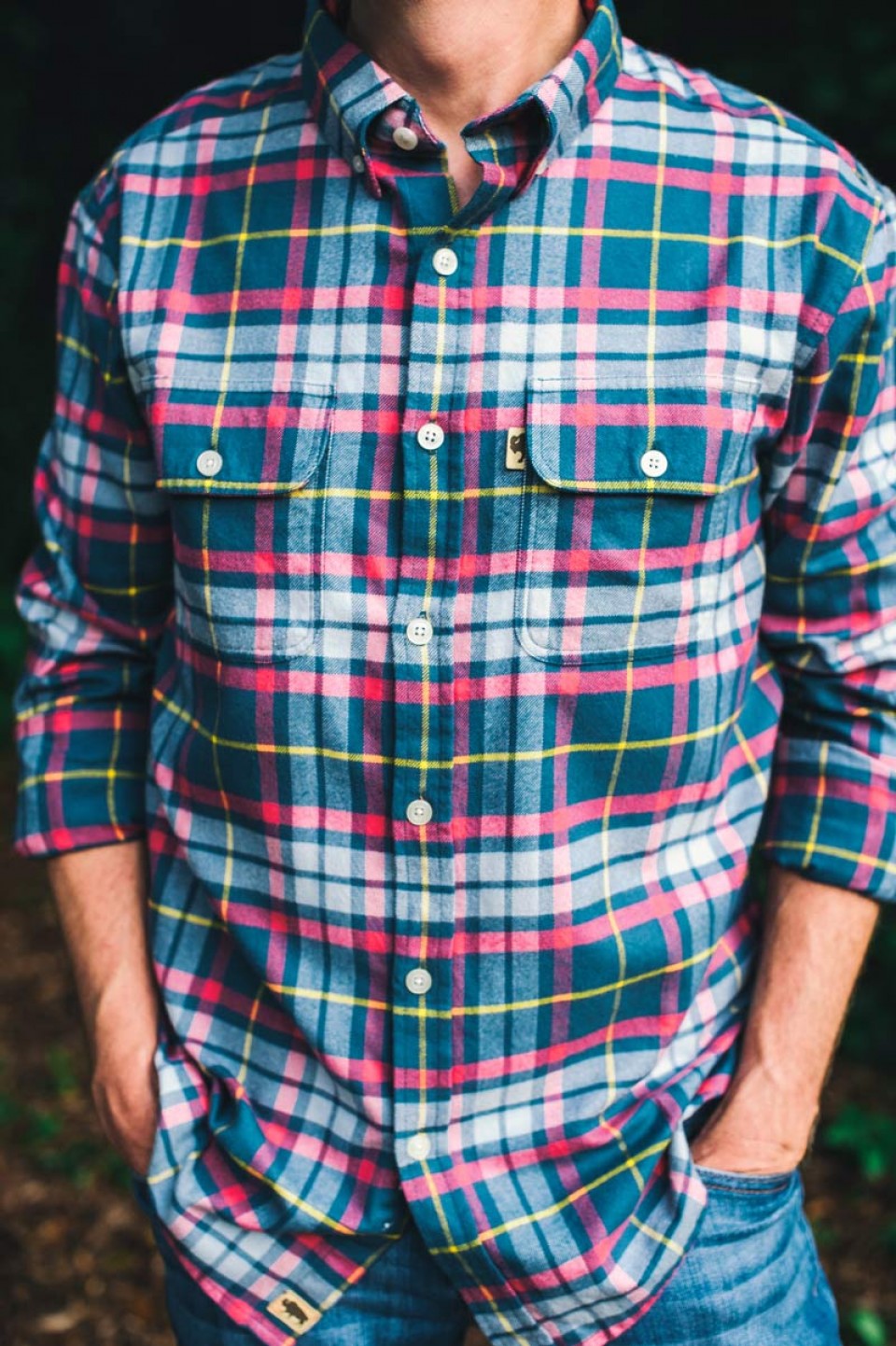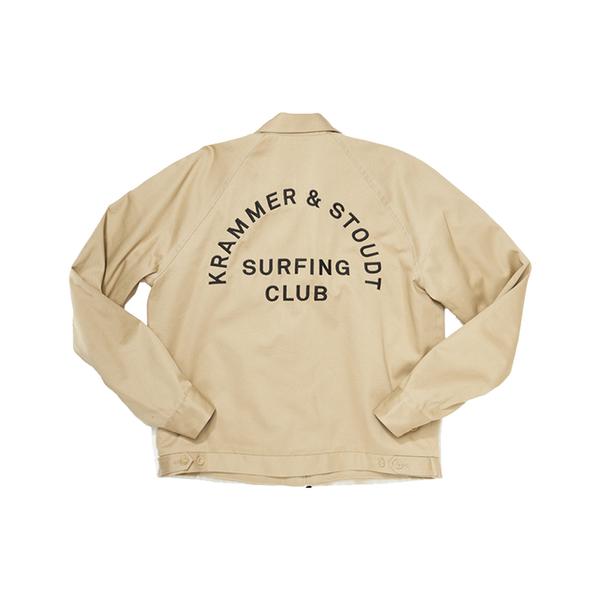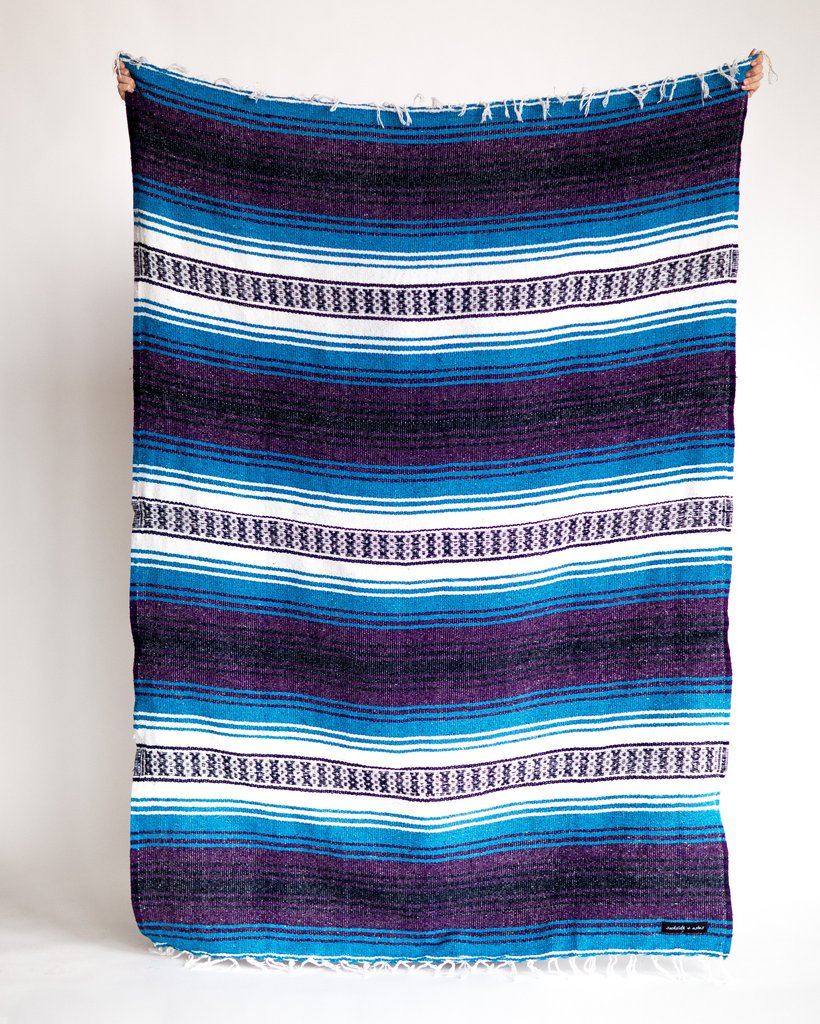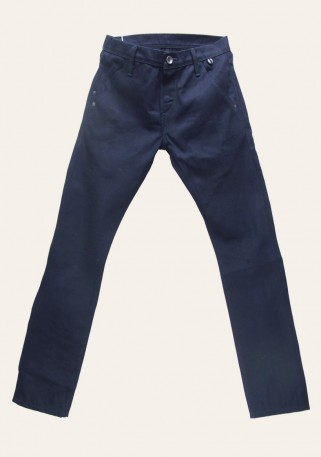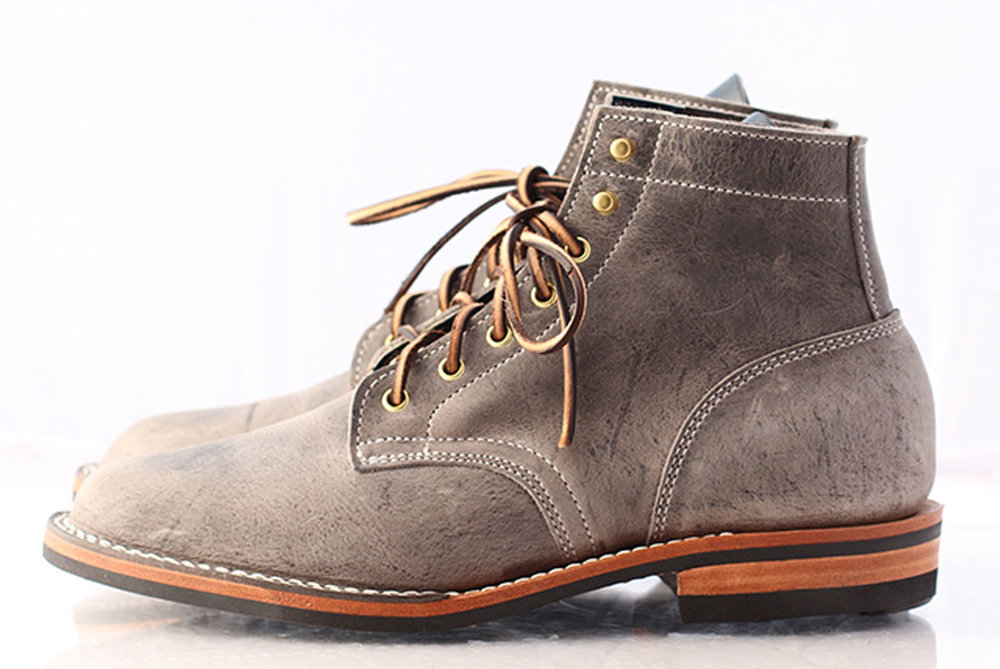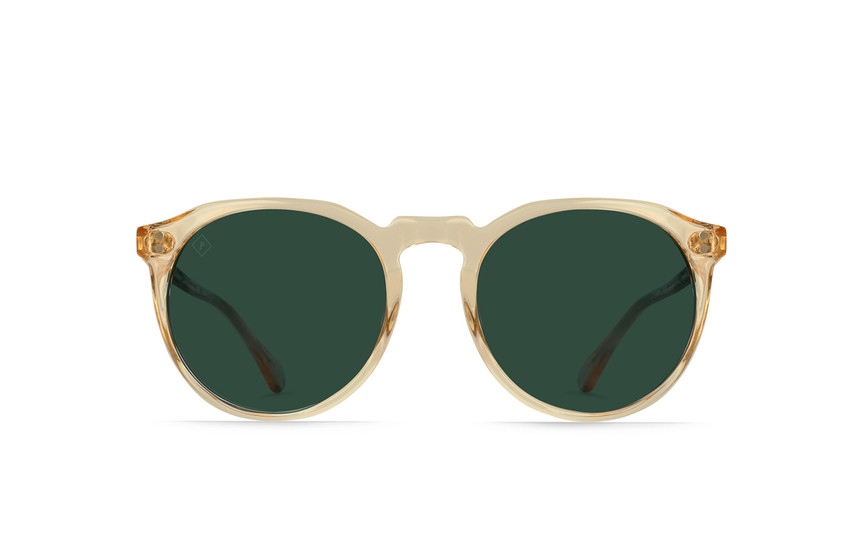 SaveSave