As the temperature drops, we open up the closet and dust off those jackets. This year, fall has started late for most of the country and we haven't had to reach in yet, so now is a good time to add to the closet with a piece like this, Freenote Cloth Workers Jacket, a take on the chore jacket. Jackets are a staple in every man's wardrobe, but sometimes men go strictly for function and not fashion. But I believe the best jackets are functional as well fashionable.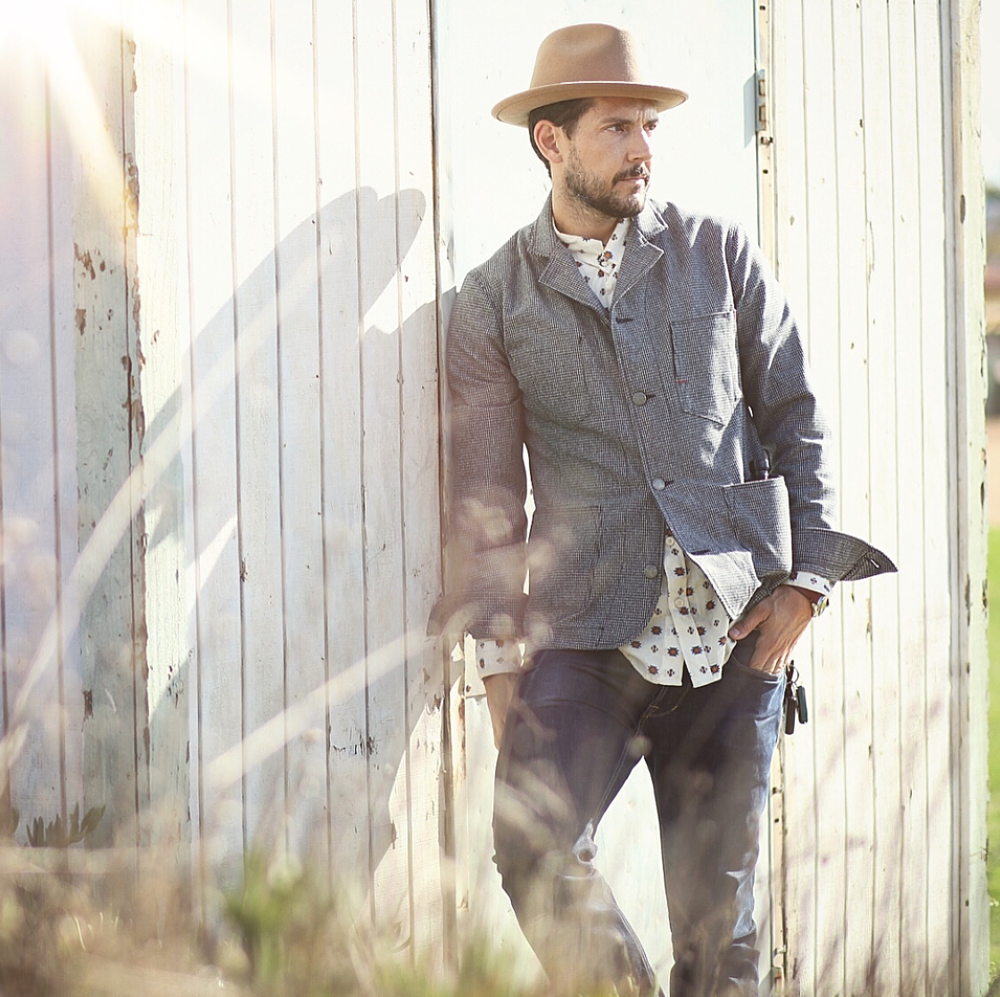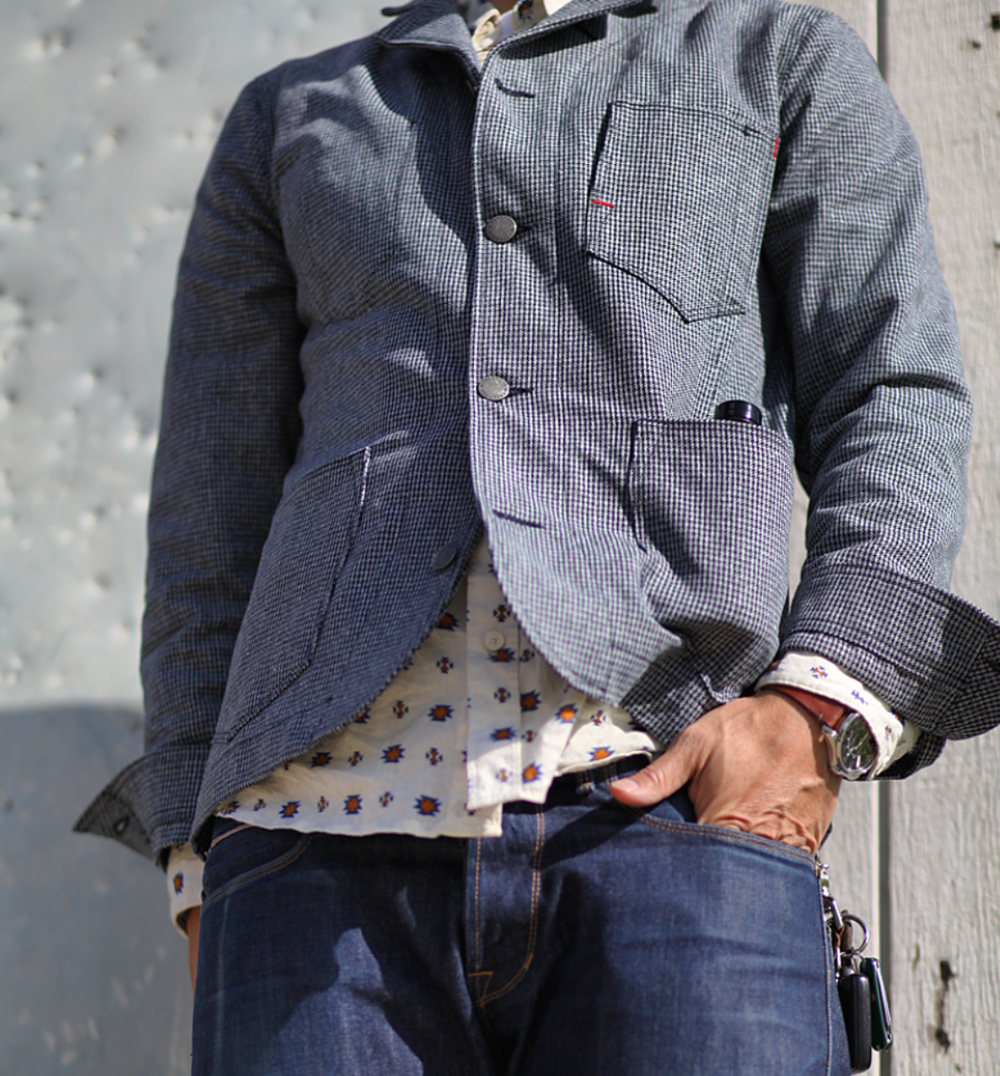 The material is a Japanese Indigo Houndstooth. This print allows for sophistication to dress up with a pair of slacks, as well a casual look with denim. I love versatility in my wardrobe because it gives you flexibility in creating new looks with less.
As you can I see, I have paired them with Freenote Cloth 1968 Cone Mills Denim and one of their OG Western print button downs for the casual look. To dress up, a nice pair of chinos will do the same but with a classier look.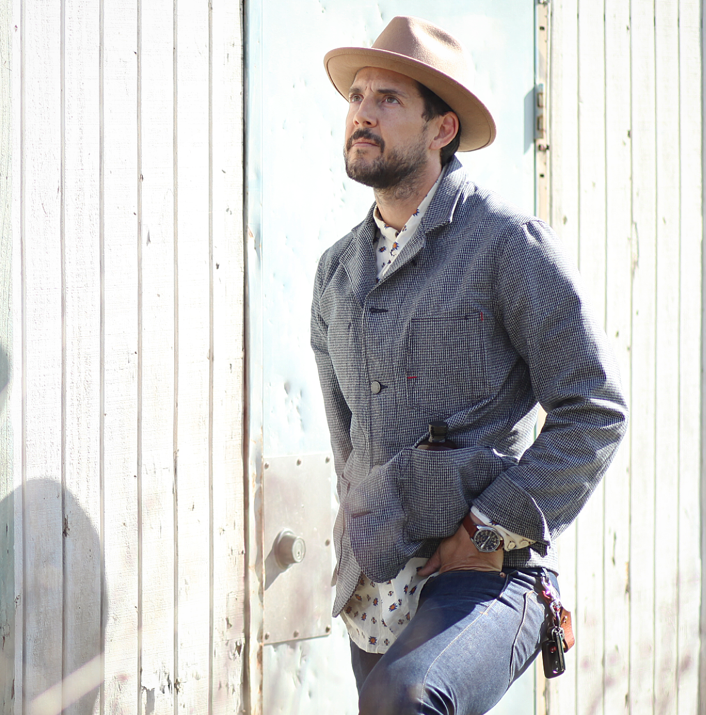 A great jacket sets the tone for your outfit. It is the first thing that captures your attention. And a Houndstooth print like this is definitely eye catching. The feel and texture of the material are some of the best, can't wait to break this thing in during the cold weather months to come.
To snag your very own head to their website: http://freenotecloth.com/collections/jackets/products/workers-jacket-houndstooth-1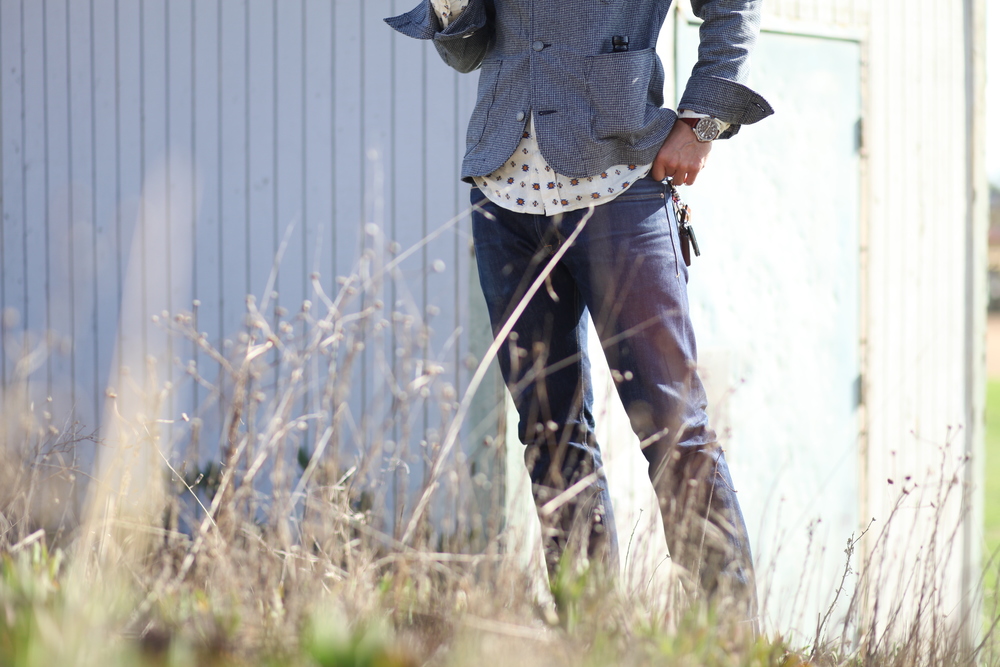 SaveSave