NEW BAG, WHO DIS'?
I love all kinds of bags. From duffel, to backpack, to everyday. I recently posted my love for bags, on another adventure in Argentine, to check it out click here. So let me show you this super cool messenger I have been using for work, the Magazine Satchel from LM Products.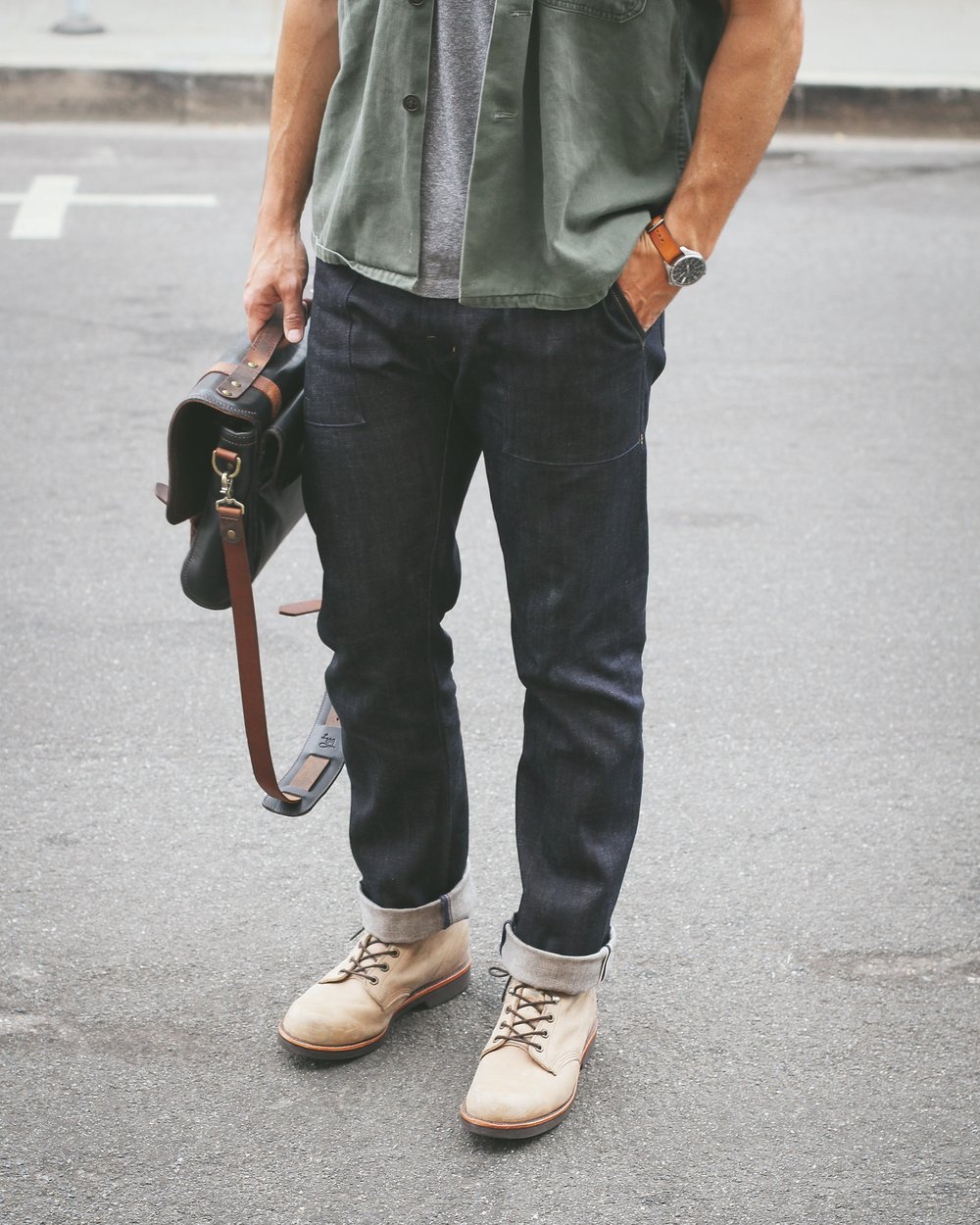 The attention to detail is what makes this unique and special. Made with love right in the US, in the Hoosier state of Indiana. A third-generation leather making family knows designs, creates and assembles this beauty. The well constructed black leather with brown straps that pop make me love this every time I take it to work.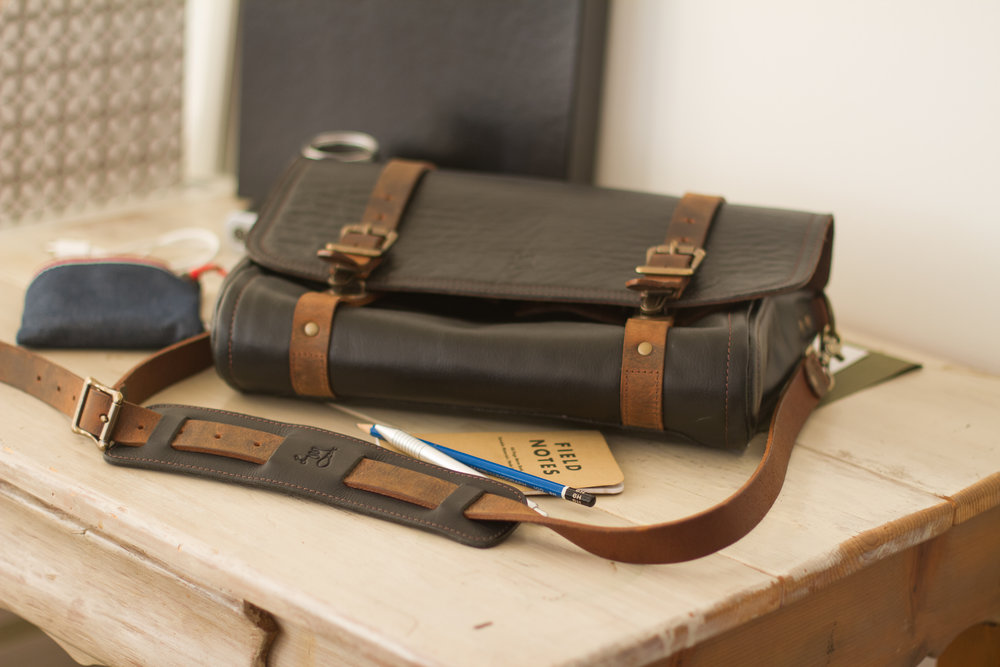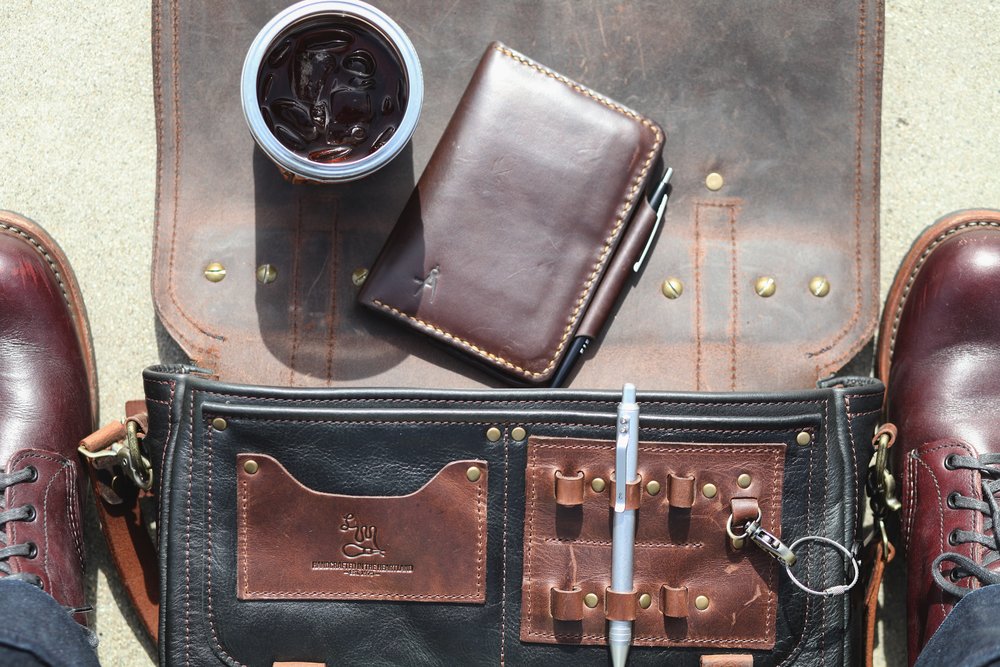 Taking a look under the hood is just as special as the outside. The details above continue with the brown accents. The three pen holders for my to-do lists and dream building ideas. But my favorite is the king ring, no need to dig through bags or pockets to find your keys. I find myself taking my keys off and placing them here on the reg. I sure fire winning addition to this messenger.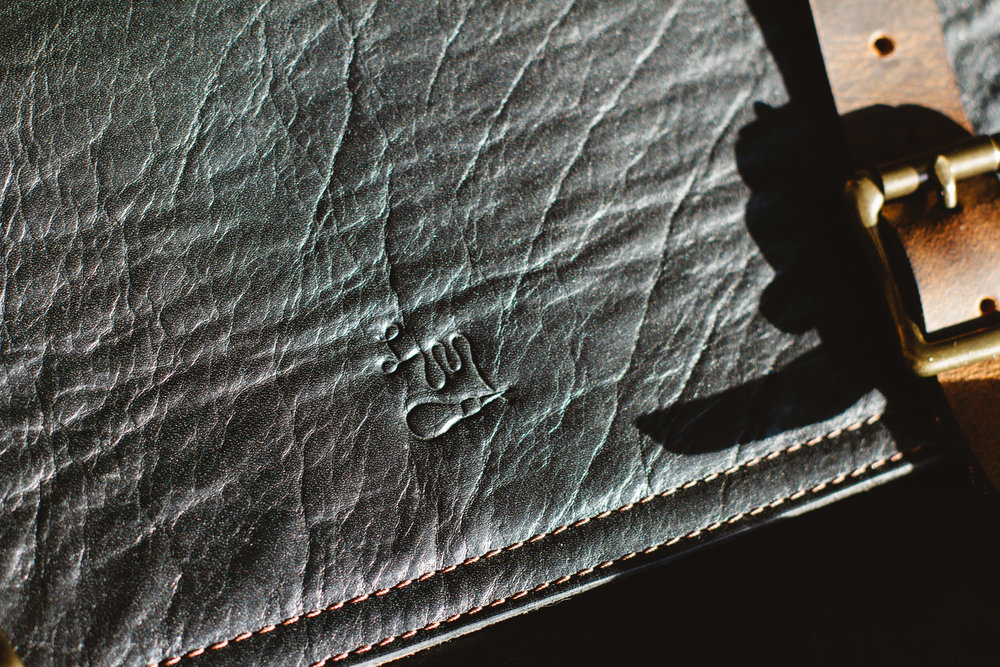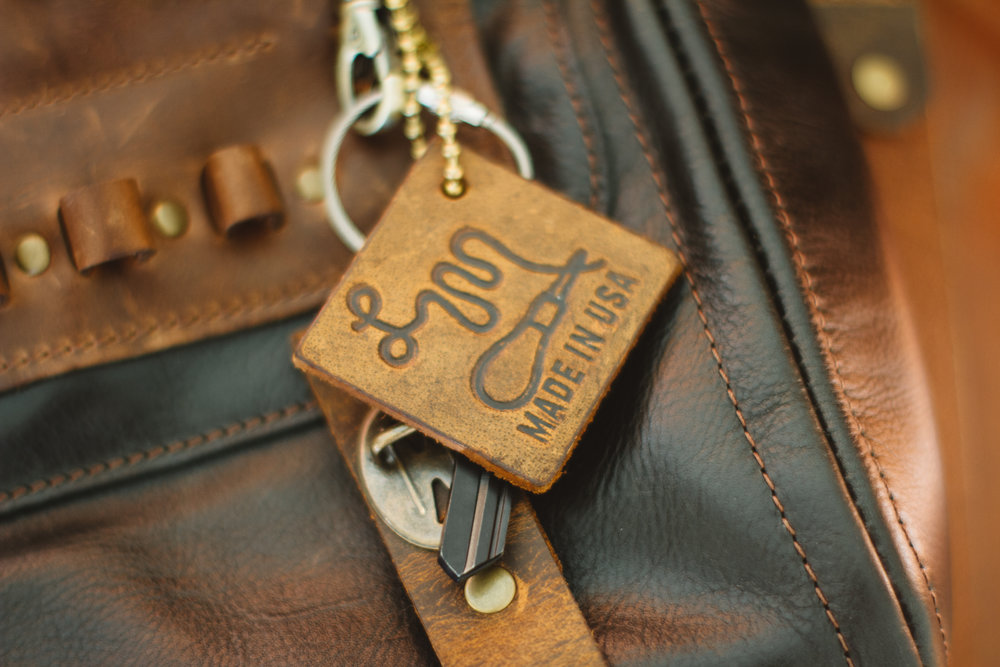 This bag comes in two sizes, small and large. I have the small and it comfortably fits a 13″ Macbook with room in front for a notebook or a book.
I've been beating this bag up for the past three months and it just continues to get better with age. I can't wait to see how this bag will wear over the coming months. So if you are in need of a messenger bag, this is the one for you.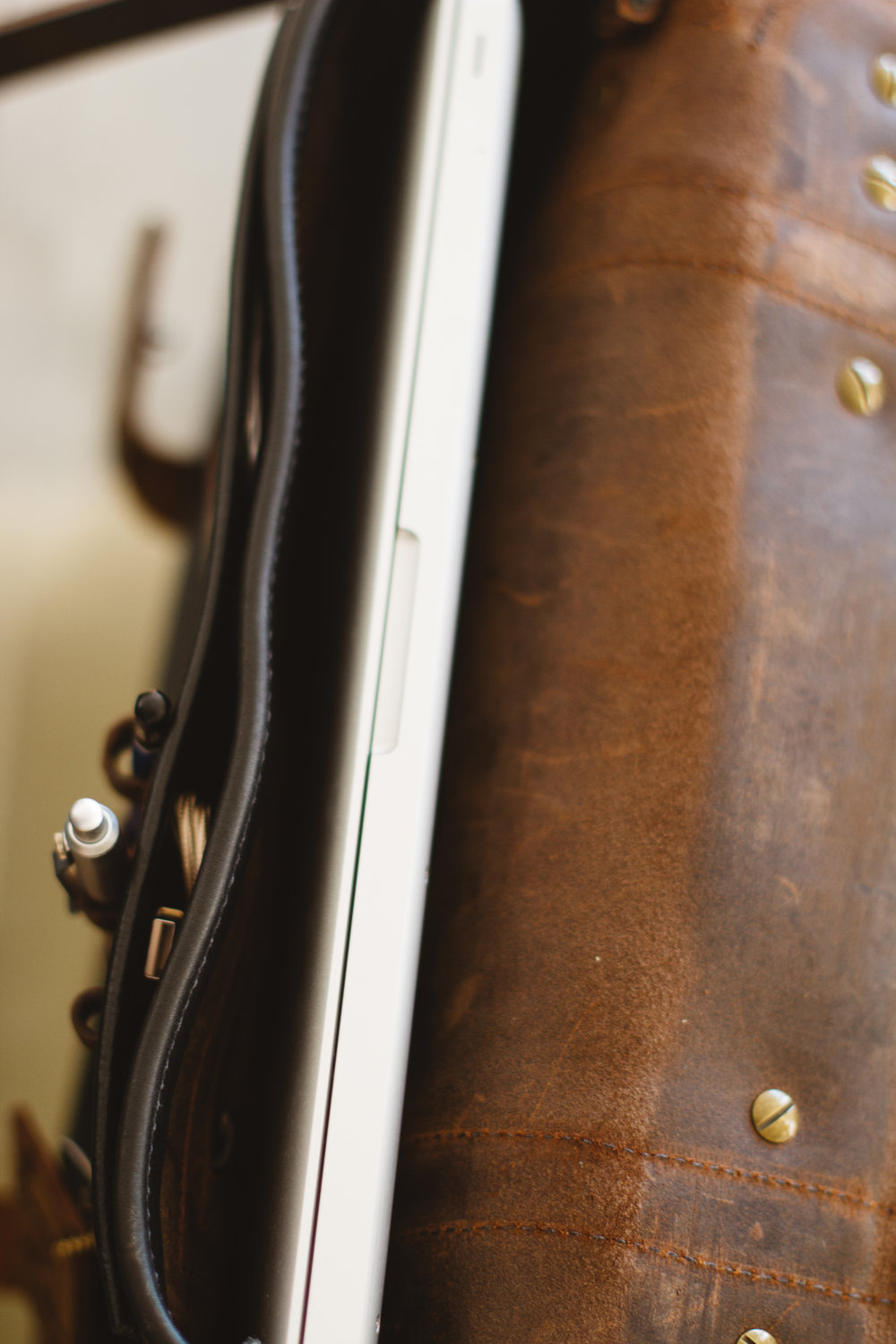 SaveSave