PRODUCT REVIEW
Summer is here and it's time to lighten the weight and the color of your denim this summer. Feel free to continue to work on your 14 oz fades, but trust, you will want a break when the temperatures rise. I suggest the 12 oz selvage natural denim from Freenote Cloth.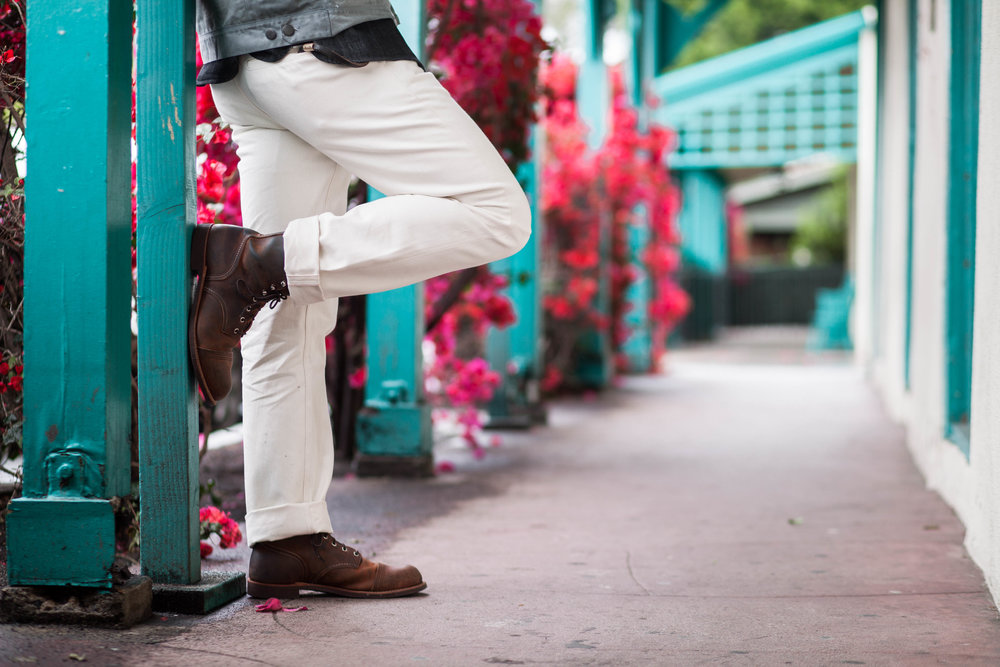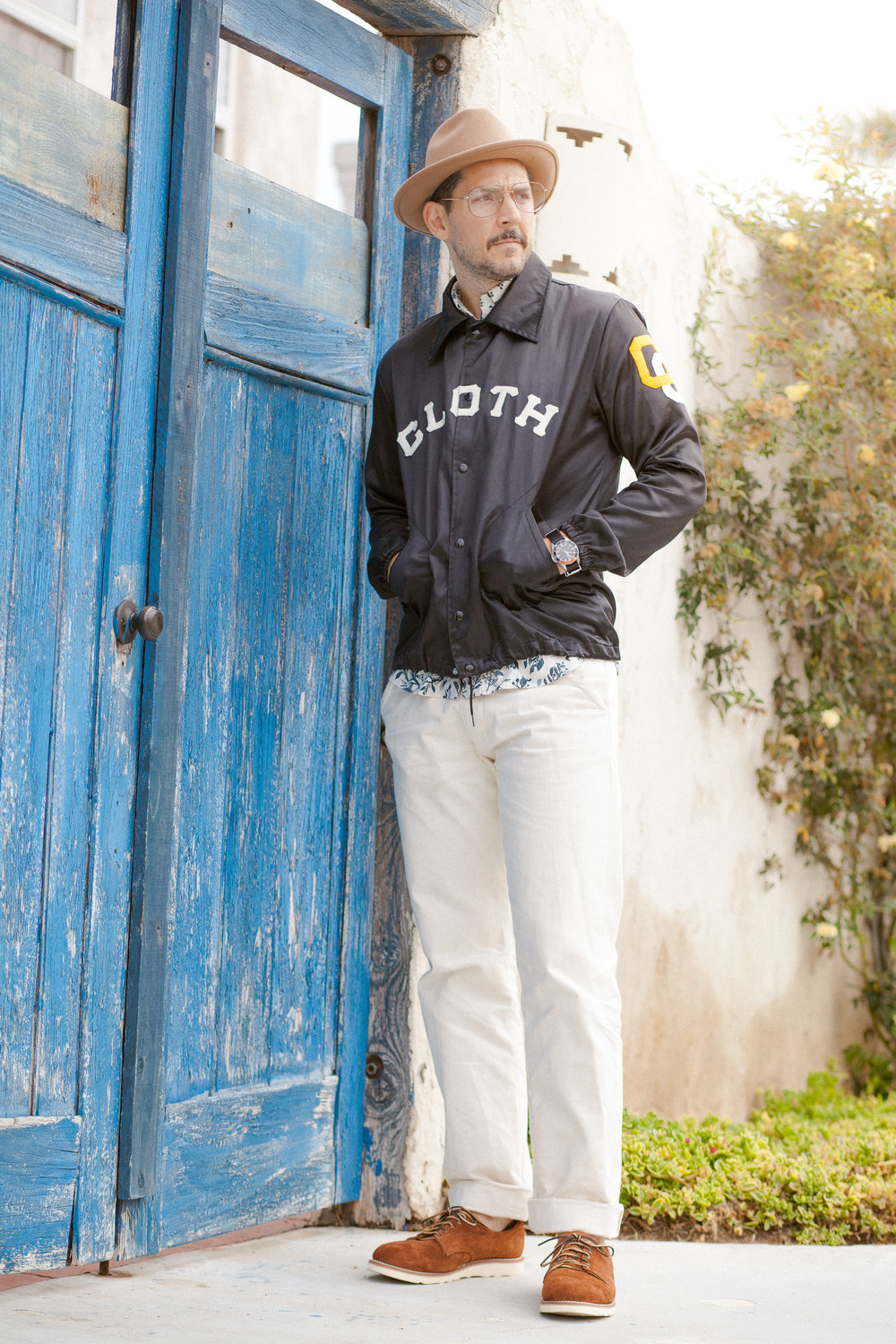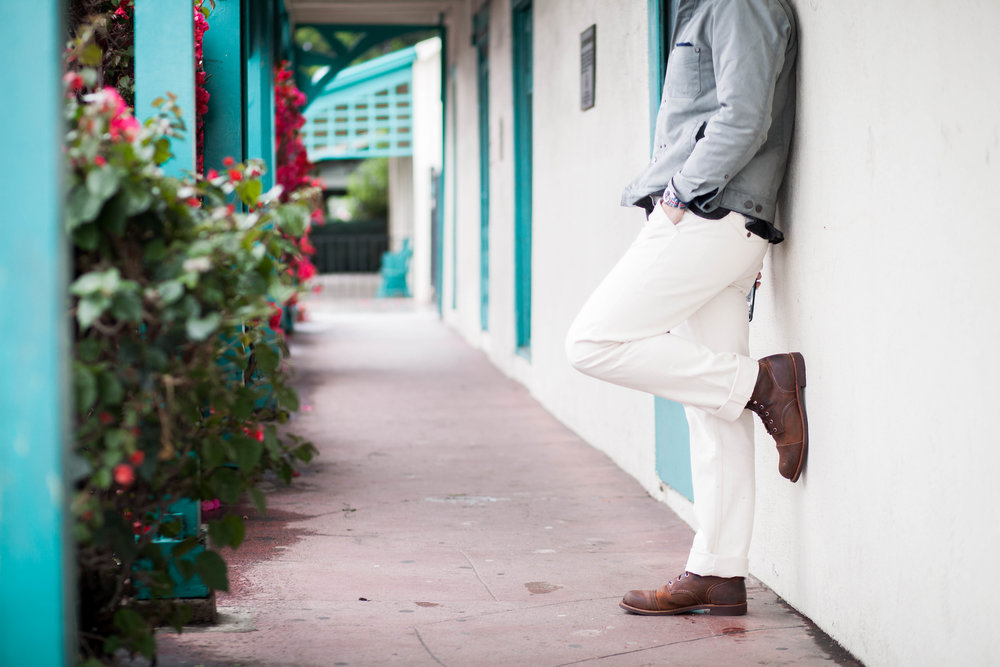 DENIM FADES
I have been wearing these natural denim for over a month now and I am a huge fan. Not only has the lighter weight been good as it heats up, but the wider leg makes for a roomier fit during the summer months. The fit is similar to Freenote worker chinos, baggier in the thigh with a slight taper at the ankle. I did not hem these at 33″, but instead gave them two cuff rolls and good to go. Having a cuff roll gives you the ability to show off the red line selvage stripe.
As far as sizing, my recommendation is size up one from your normal Freenote denim. I normally wear a 32 and sized to a 33. So far there doesn't seem to be as much stretch as raw denim and they have kept their shape.
Don't be afraid this summer to shake up the wardrobe and add some white pants to the mix. You can wear them two ways, crisp and clean never allowing any dirt to touch them or beat them up. My goal this summer is to beat them and get them dirty. Let me know how you will wear yours this summer.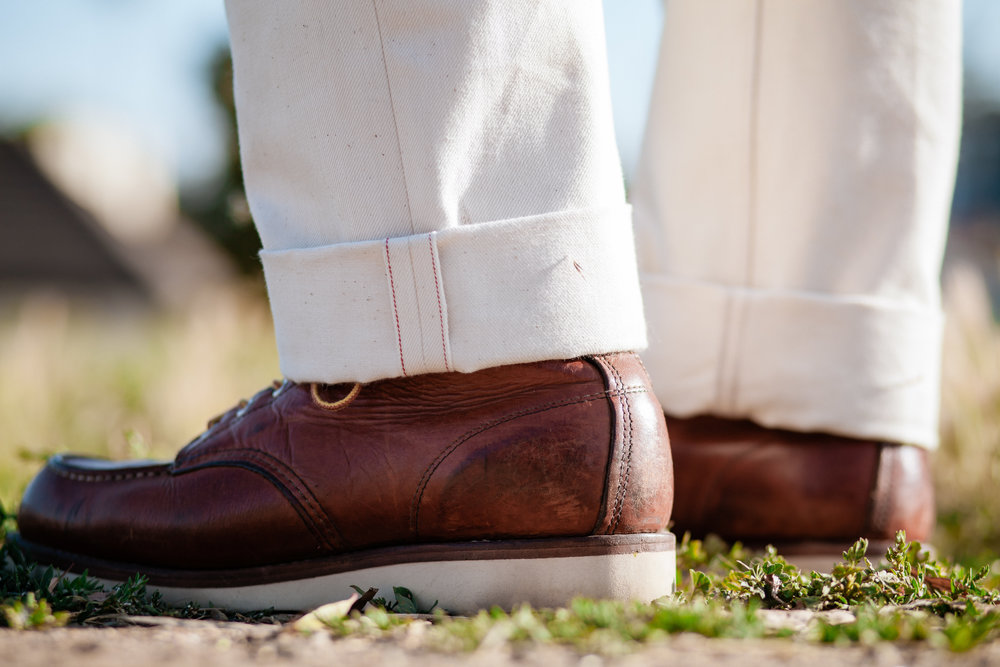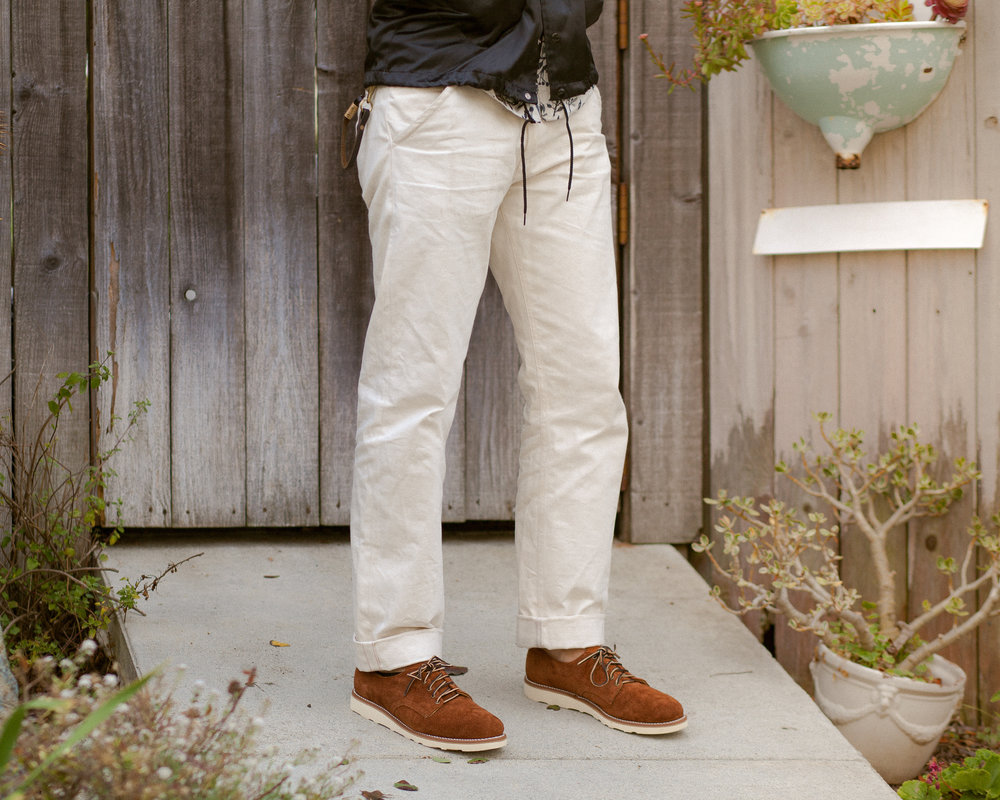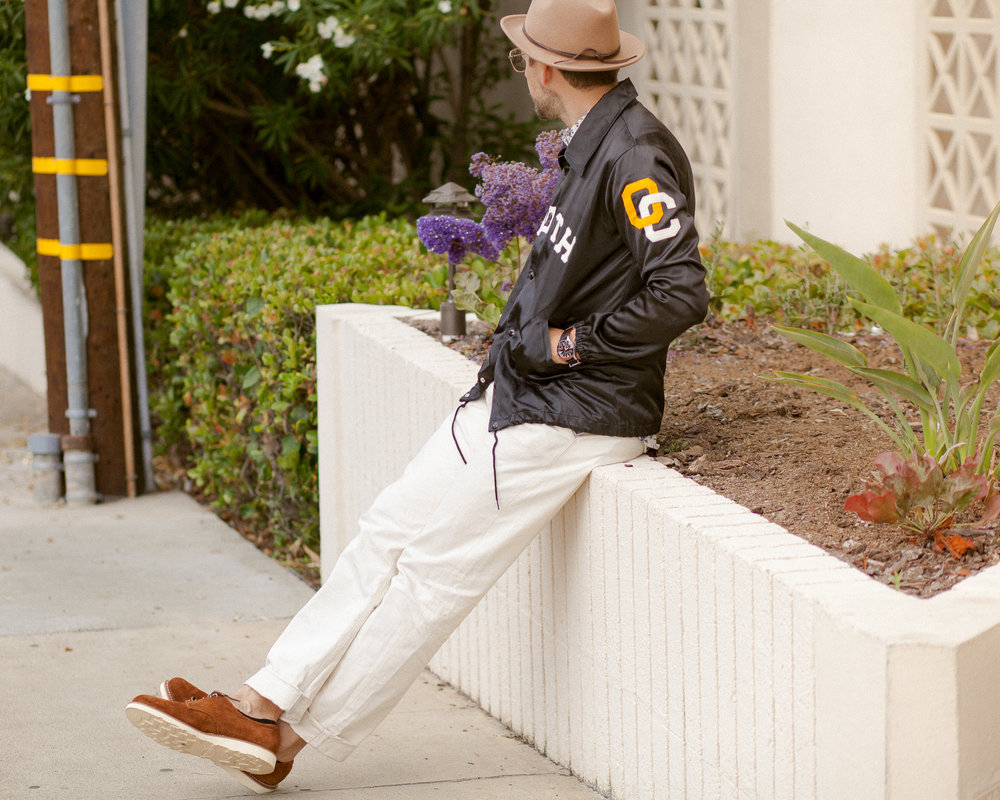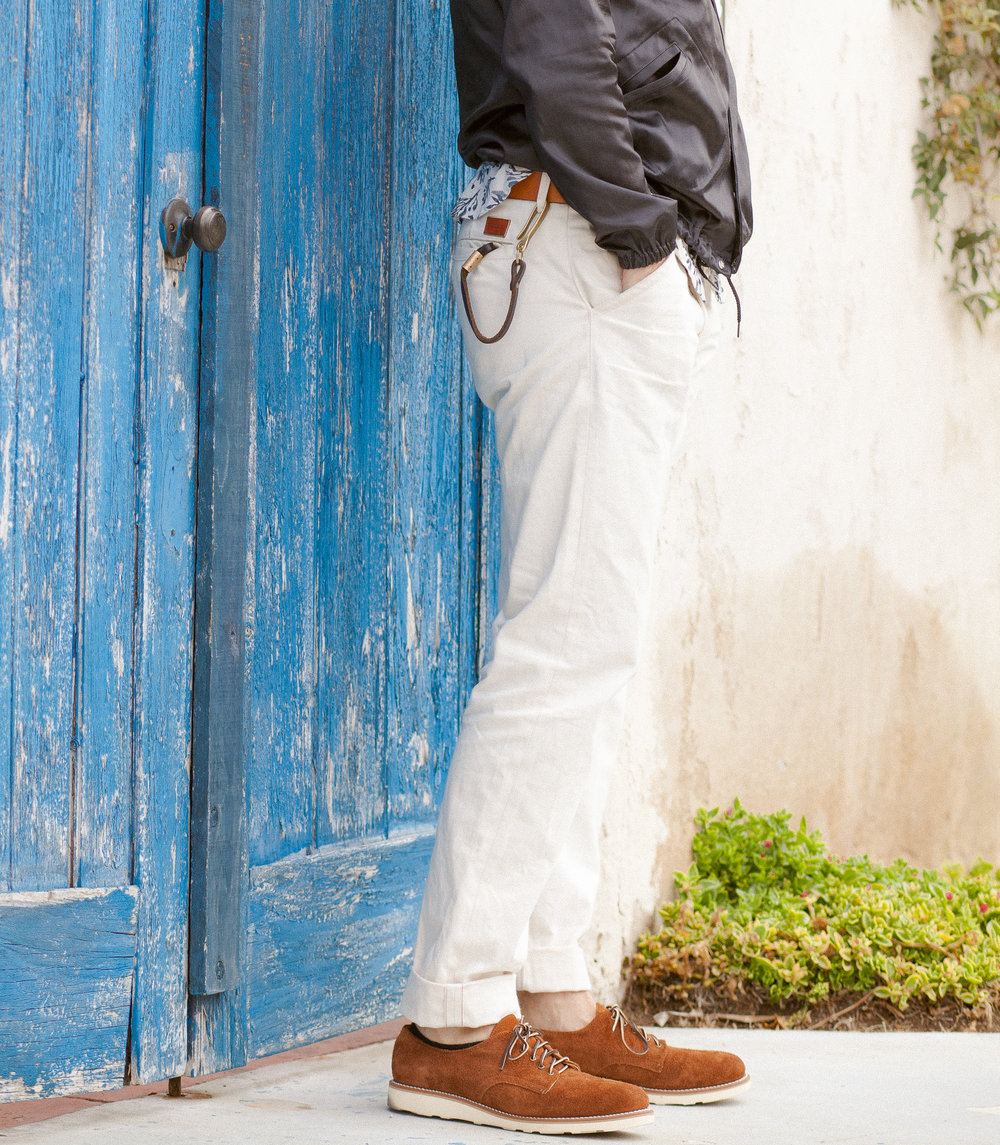 SaveSave
SaveSave