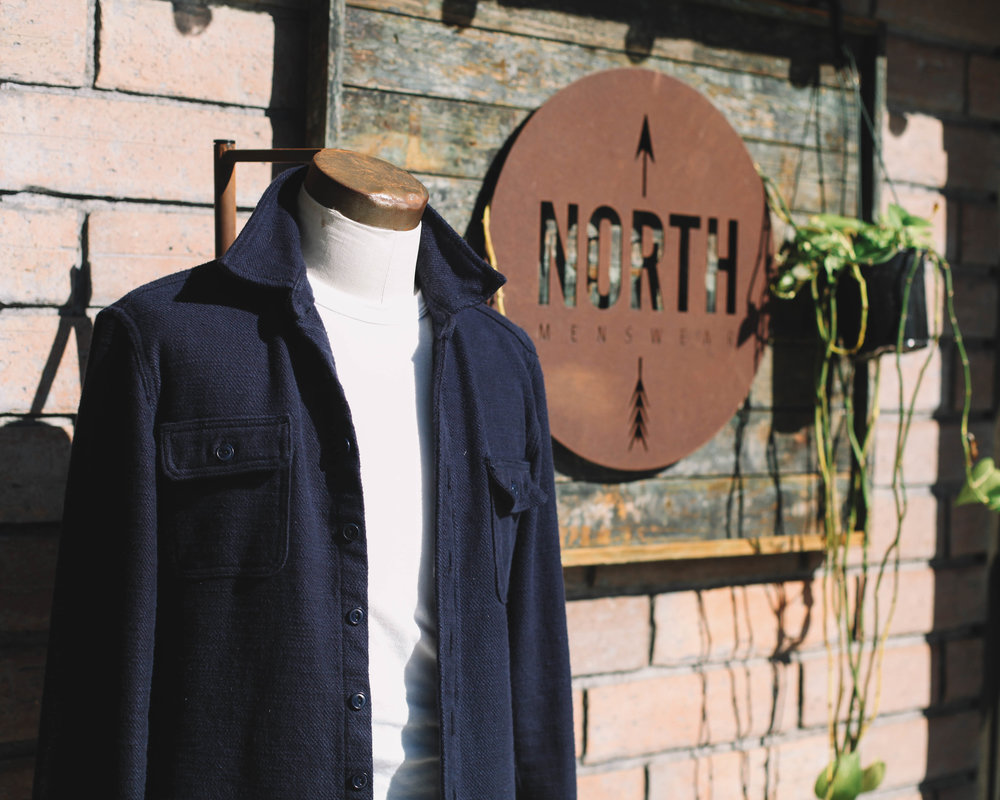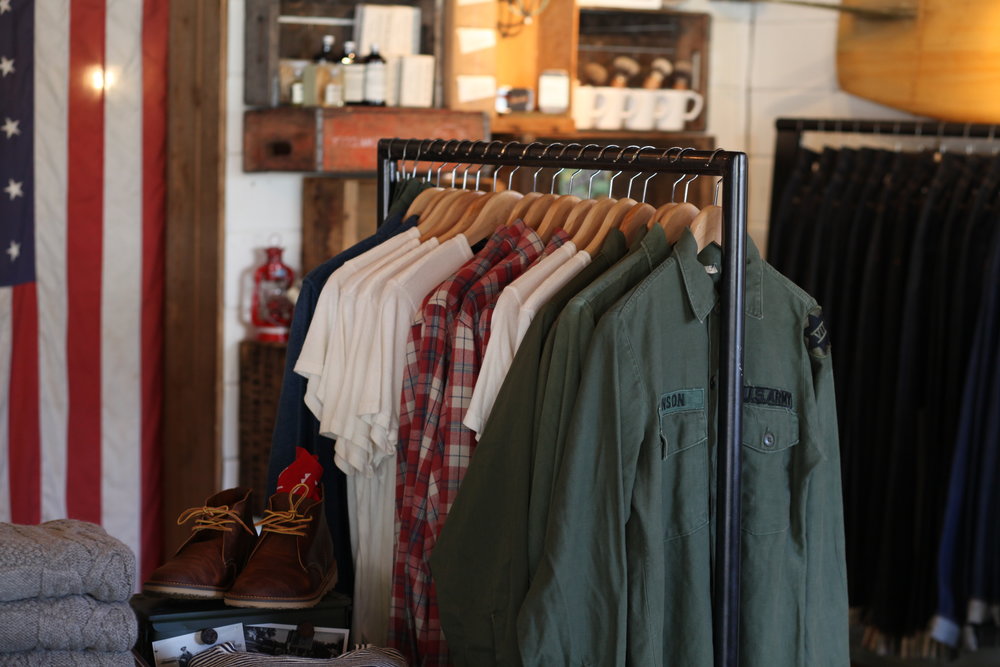 1. Tell me about your shop and where it's located.
Here's a great description of the shop that a friend wrote:
"North is the guide, the point that sets the path. North is wild, open and rugged. It is
the sharp coast and the dense woods. It is freedom for the restless and
respite for the burning soul. North is not a store, it is the home of our heroes, where
the stories they created live. It honors the hard, the original, the authentic. It is the
family that respects this tradition and strives to continue it: quality and authenticity,
the things that have been and always will be the paramount. It is the new and the
old bound together. This is where that legacy lives, where the stories our
grandfathers told can be answered with our own."
In my own words… North Menswear is located in the little beach town of Laguna Beach, where I've tried my best to interpret timeless menswear with a hint of California coastal influence.
2. Why did you want to open up a men's shop?
Because I'm crazy…ha! No really, I've always been drawn to clothing. Even as a young kid, I can remember being very purposeful with how I dressed. I was raised by my grandparents and that generation made sure to dress well not out of vanity but because it was a form of good manners. You made sure to put your best self out in the world and I found that empowering. No one can deny the feeling of putting on your best clothes and stepping out the door…it feels good. It sounds kinda crazy, but your clothes and how you dress can open doors for you and I love that. So, years went on and I stewed and stewed over the idea of having my own store. I worked a lot of retail at all sorts of levels and then after 8 years of planning, North opened.
3. What kind of goods do you carry?
The shop is my edited version of timeless menswear. Everything from the selvedge denim to grooming products and all the essential items in between, has been specifically chosen to fit into any man's closet. I do my best to stay trend-less, meaning you could pull a piece of clothing out of the shop today and transplant it back in time and it is still relevant.
4. When not in the shop, where can we find you?
With my family. I have 2 amazing boys that I am lucky enough to be their daddy. My wife and I do our best to be very present in our children's lives. We try to get outside with them and share experiences in nature. You can often find us at the beach where I may or may not be sneaking in a quick surf to reset my batteries.
5. Why did you decide to start your own line?
It's always been a dream of mine to create a clothing line and it's been a part of my plan for North. It became a reality last year as the business grew and I cannot wait to continue with this new direction.
6. Tell me a little about your new line
It's a collection of classic essentials all made in Los Angeles. There is no doubt in my head that any man can place these 4 pieces into their closet. It's a perfect broken in denim jacket based on a vintage type 3 but cleaned up with a bit of a modern twist. Followed by a classic CPO Shirt Jacket with an incredible dead stock fabric that once you touch it, you'll have to have it. Then we've got our chambray shirt, which we simplified so it's a little less workwear and a little more versatile. You can wear it so many ways. And finally, our chinos. We worked a lot on the fit of these pants. They've got a touch of a higher raise for comfort and then we really spent time on the tapper of the leg and in my opinion we achieved a perfect tapper for a chino. The great thing about the collection is you can literally wear all the pieces together. Each compliments one another well and that was my intention.
7. Where do you draw your inspiration?
For this first collection I drew a lot of inspiration from JFK. I have always enjoyed his casual style and I tried to interpret that into something that made sense for North. In general I draw a lot of inspiration from the past. I find post WWII style straight through the 1960's the most interesting in men's clothing.
8. What can we expect from Pete and North Menswear in the future?
I promise to do my best to curate the best of what menswear has to offer today and I plan to continue developing our in house clothing line. Can't wait to see how it all unfolds!
I just want to thank Pete for taking the time to answer some questions and letting us get to know the man behind North. If you find yourself in Laguna, make sure to stop by and check out his new North goods in person. Or of course, online at www.northmenswear.com. Follow @northmenswear on Instagram and see what's in store for North in Laguna Beach.