In life, it is a good idea to always put our best foot forward whether it be a job interview, going on a date or posting that perfect Instagram picture. The reason being is we may only get one chance to make an impression. So how do we do that? Well, one way guys can make a lasting first impression is by having the right footwear.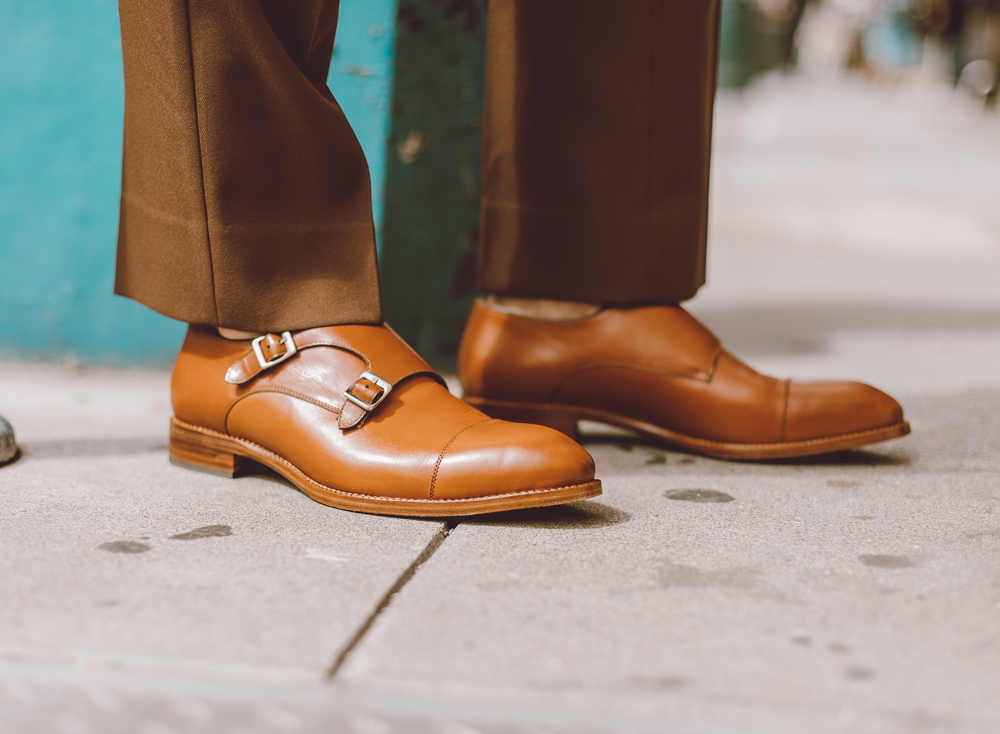 Great shoes will set you apart from good ones because choosing the right footwear shows an employer or a date or whatever the occasion may be that you have follow through. "You can't understand someone until you've walked a mile in their shoes." However you can get a sense of who they are by the shoes that they wear. You may find yourself saying, "The shoes are under the table, it's dark, no one will see them." But I will tell you, people do take notice of your footwear. It shows you took the time to make sure all the pieces are in place. You are truly putting your best foot forward.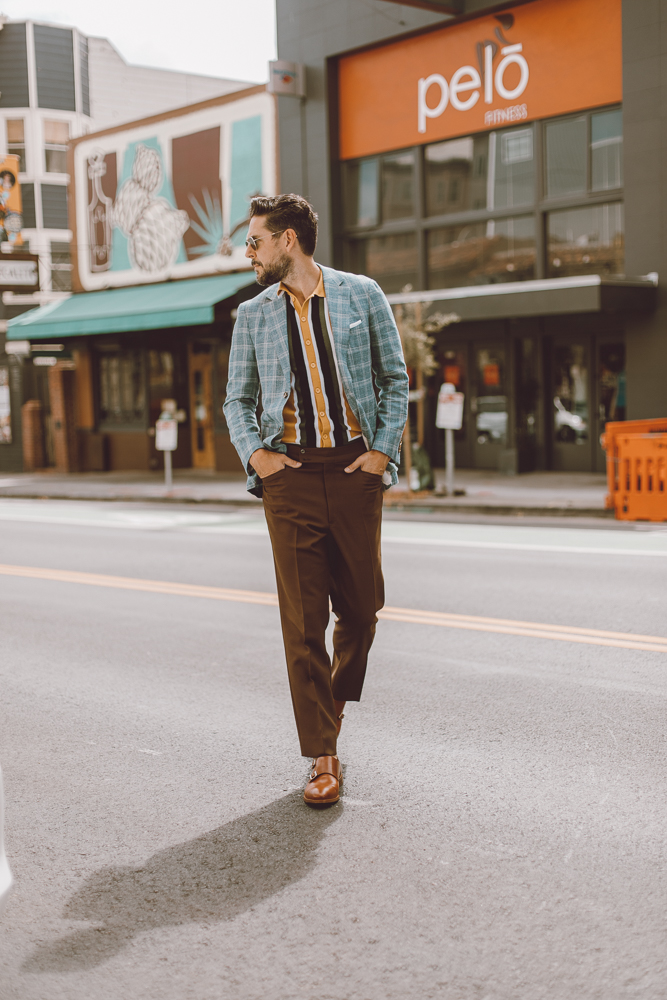 | WEARING | SuitSupply Havana Blue Check Jacket, Madcap England Mod Polo,
Vintage Trousers, Beckett Simonon Monk-Strap | PHOTOGRAPHY | by Marlene Martinez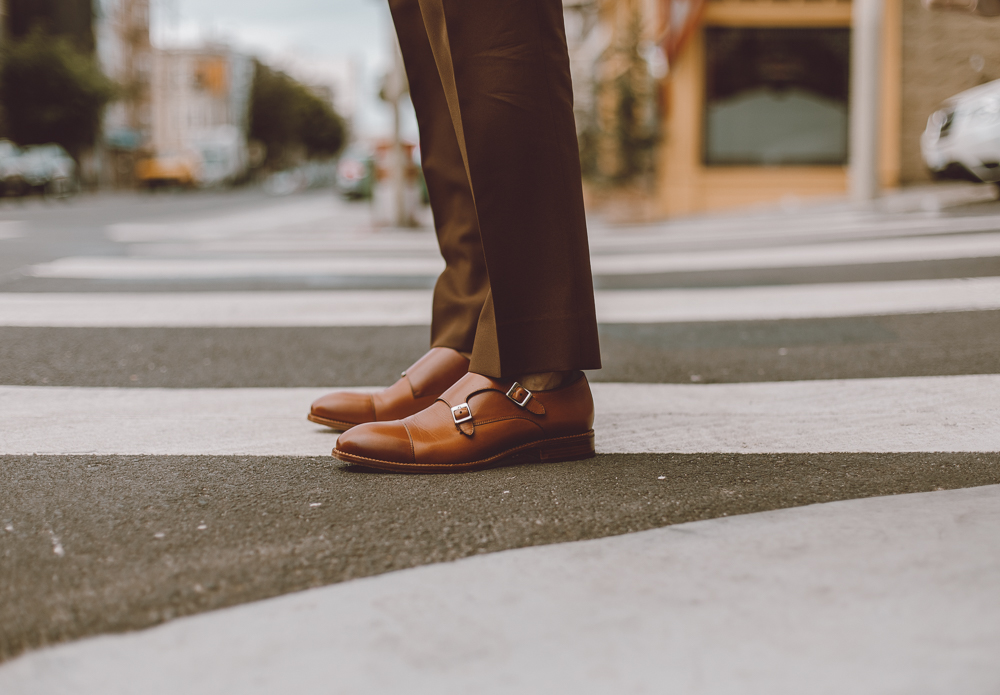 For this look, I mixed some modern elements with a vintage twist. For the shoes, I chose a pair of monk-strap from Beckett Simonon. I have never owned a pair of monk-strap and these calfskin leather shoes are stylish, sleek, and something every well dressed man should have in their weekly rotation. Move over Oxfords, there's a new gentlemen's shoe in town.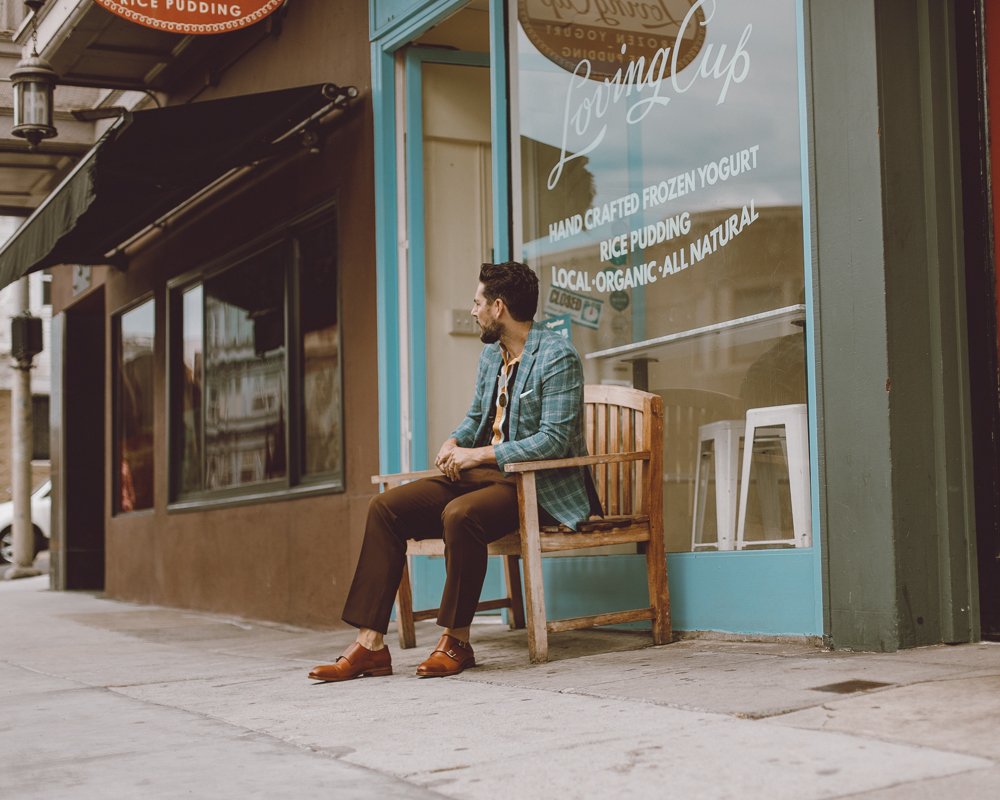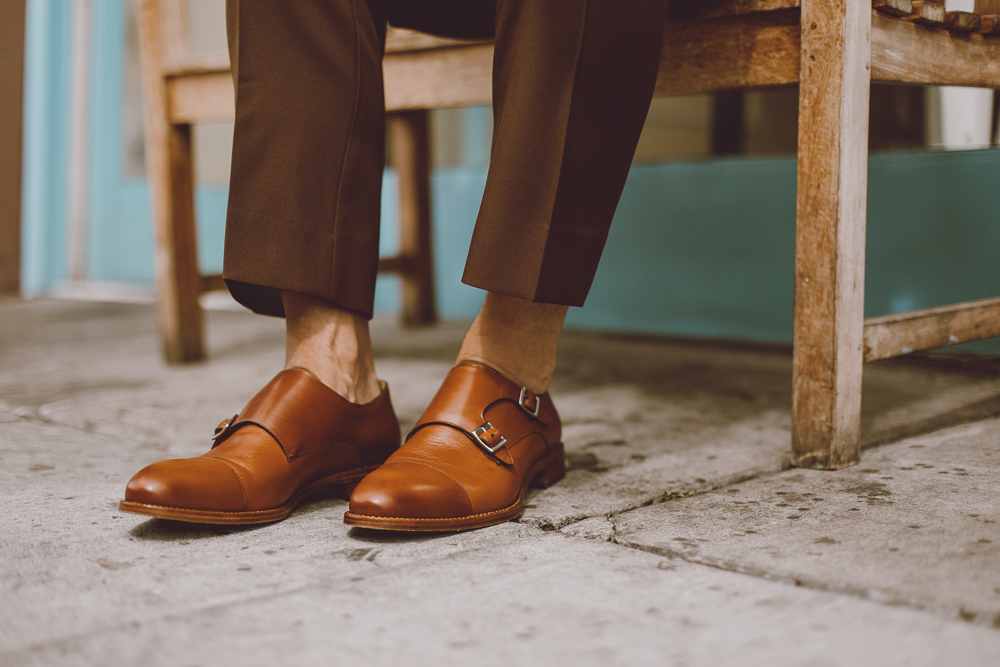 If you are in need of some new shoes to add to your already stylish wardrobe, give these Beckett Simonon a whirl. They come in a  variety of colors and styles from your classic Oxfords, Oxford Brogues, and even loafers. To help with your new purchase, use code OUTLINED for 20% off.
Put your best foot forward and let me know the response you get by commenting below or sending me a message on Instagram @outlinedcloth.
Devin