"Cannery Row in Monterey in California is a poem, a stink, a grating noise, a quality of light, a tone, a habit, a nostalgia, a dream." – John Steinbeck, Cannery Row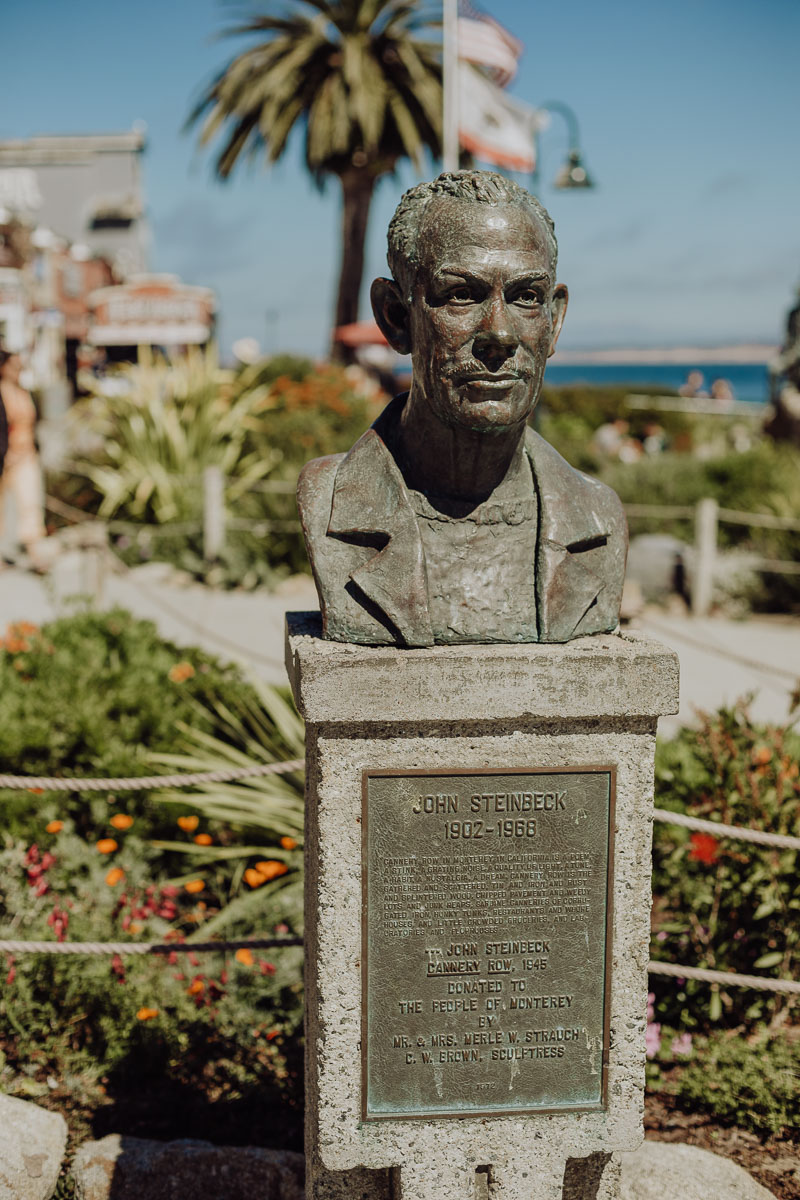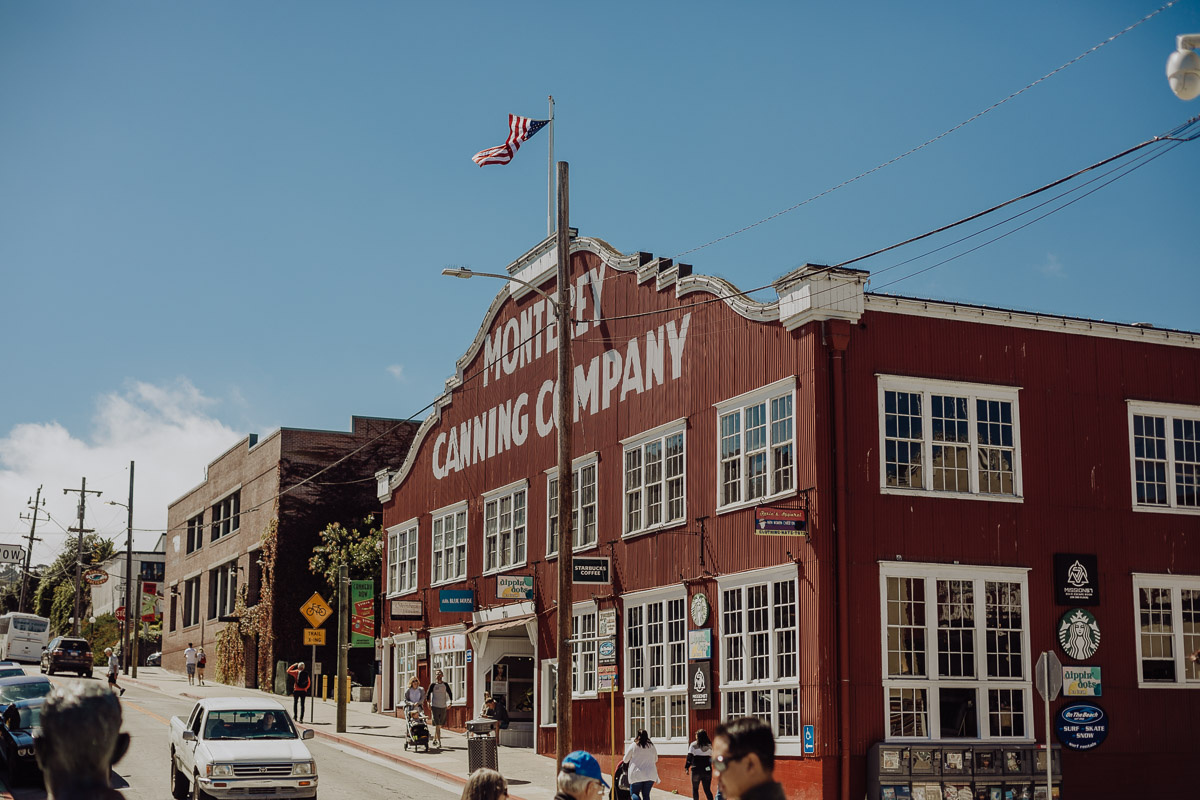 Marlene and I drove from Palo Alto to Los Angeles by way of Highway 1 and here are 3 spots to check out.
1. Monterey
We started in Monterey, California and the location of Steinbeck's famous novel, Cannery Row. Set during 1945 and The Great Depression, Steinbeck's book takes place in the street lined sardine canneries of Monterey, California now known as Cannery Row. This quant town is long past depression-era living and filled with tourists from around the country. The main draw to this town besides some great restaurant choices is the aquarium. The Monterey Bay Aquarium is a 322,000 square foot tank and museum located on the ocean's edge and filled with regional focused marine life. My favorite being the sea otters, which I still remember when I visited as a kid back in 1989. Marlene's favorite, the jellyfish, as they ebb and flow around their tanks. Very majestic! This spot is a must see for families with kids and for those that are a kid at heart.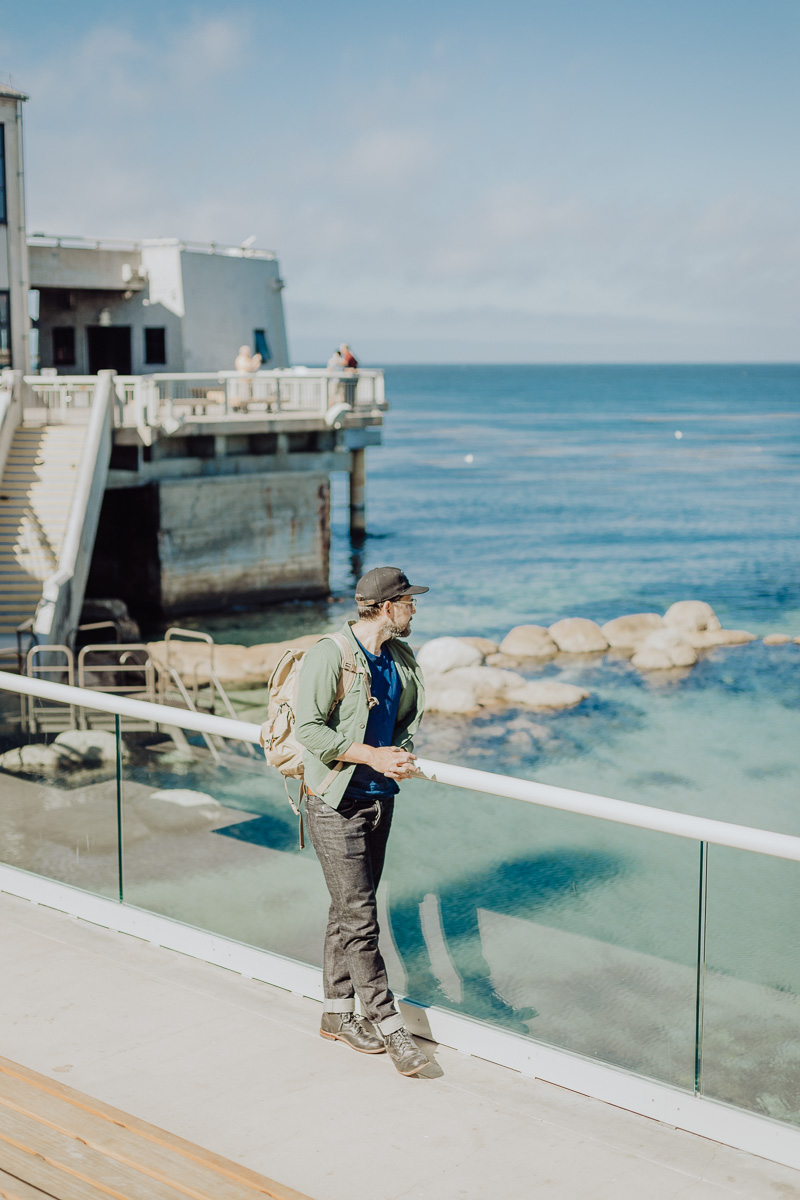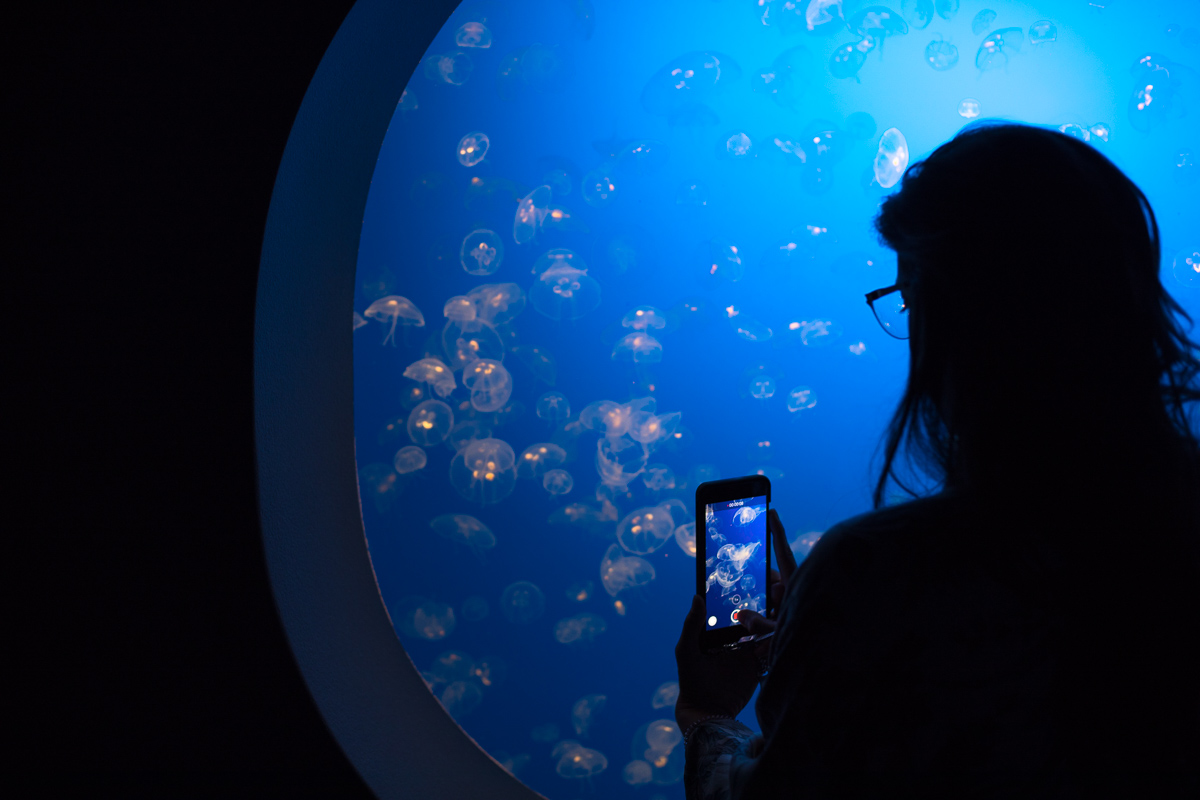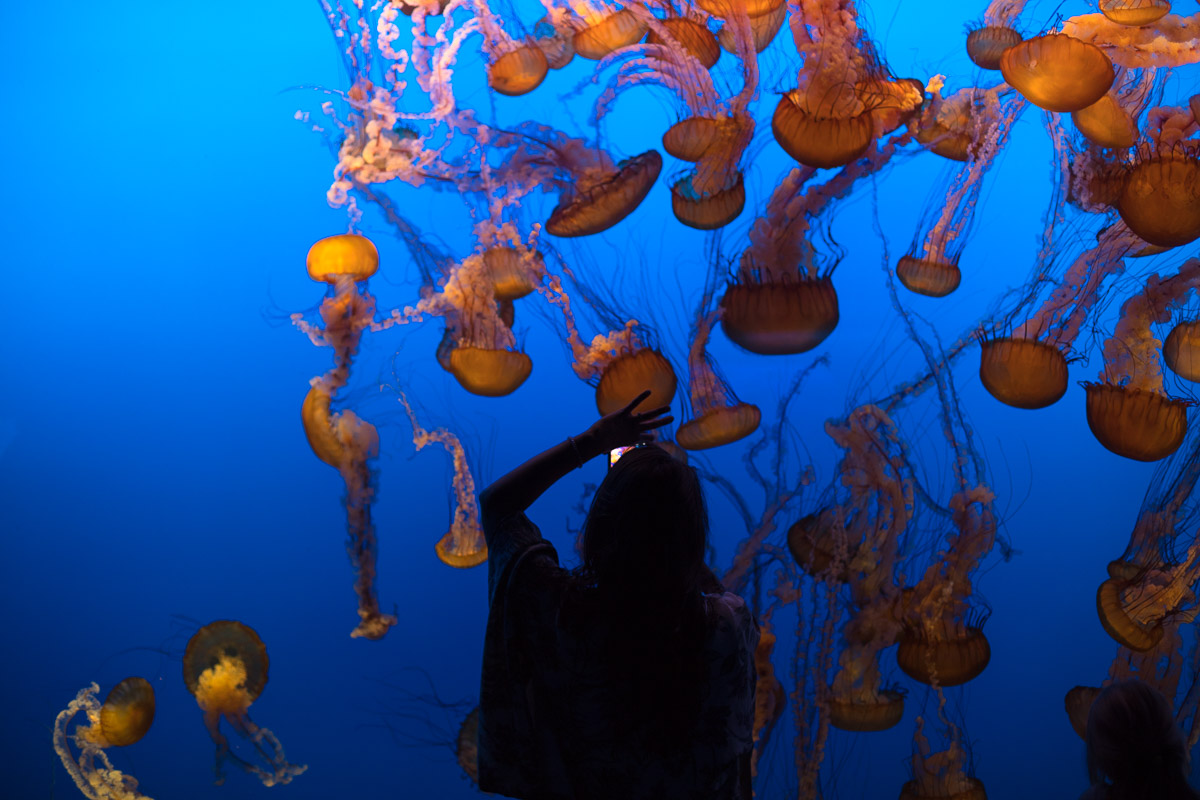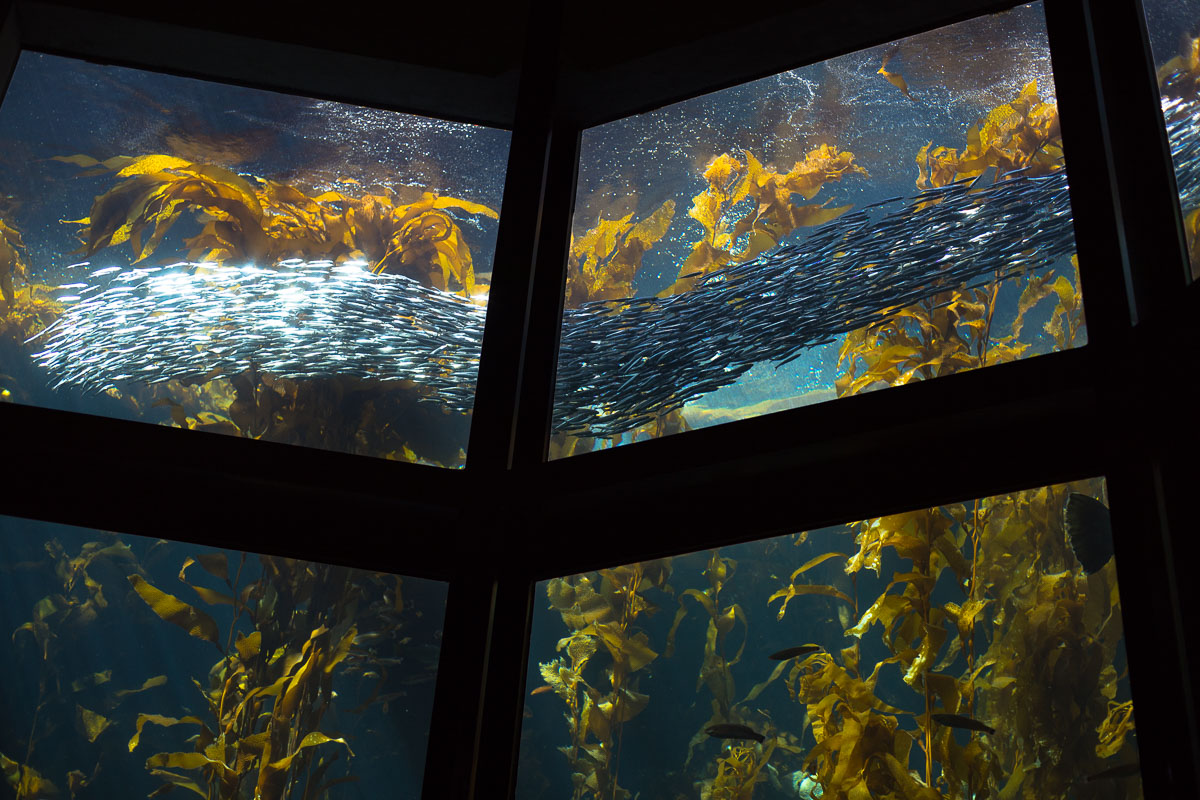 After a day of swimming with the fish, well not literally although that would be fun, we had dinner at Old Fisherman's Grotto. If you go, you must have the Clam Chowder in a bread bowl. It's definitely not for my gluten free, calorie counting friends, but it is fantastic! We then stayed the night at Hotel Casa Munras. A quint, little garden hotel and spa within walking distance of downtown Monterey. It was a spur of the moment decision to stay in Monterey, so for last minute hotel bookings our go to is the Hotel Tonight app. It is so user friendly and they always have great deals on really nice hotels.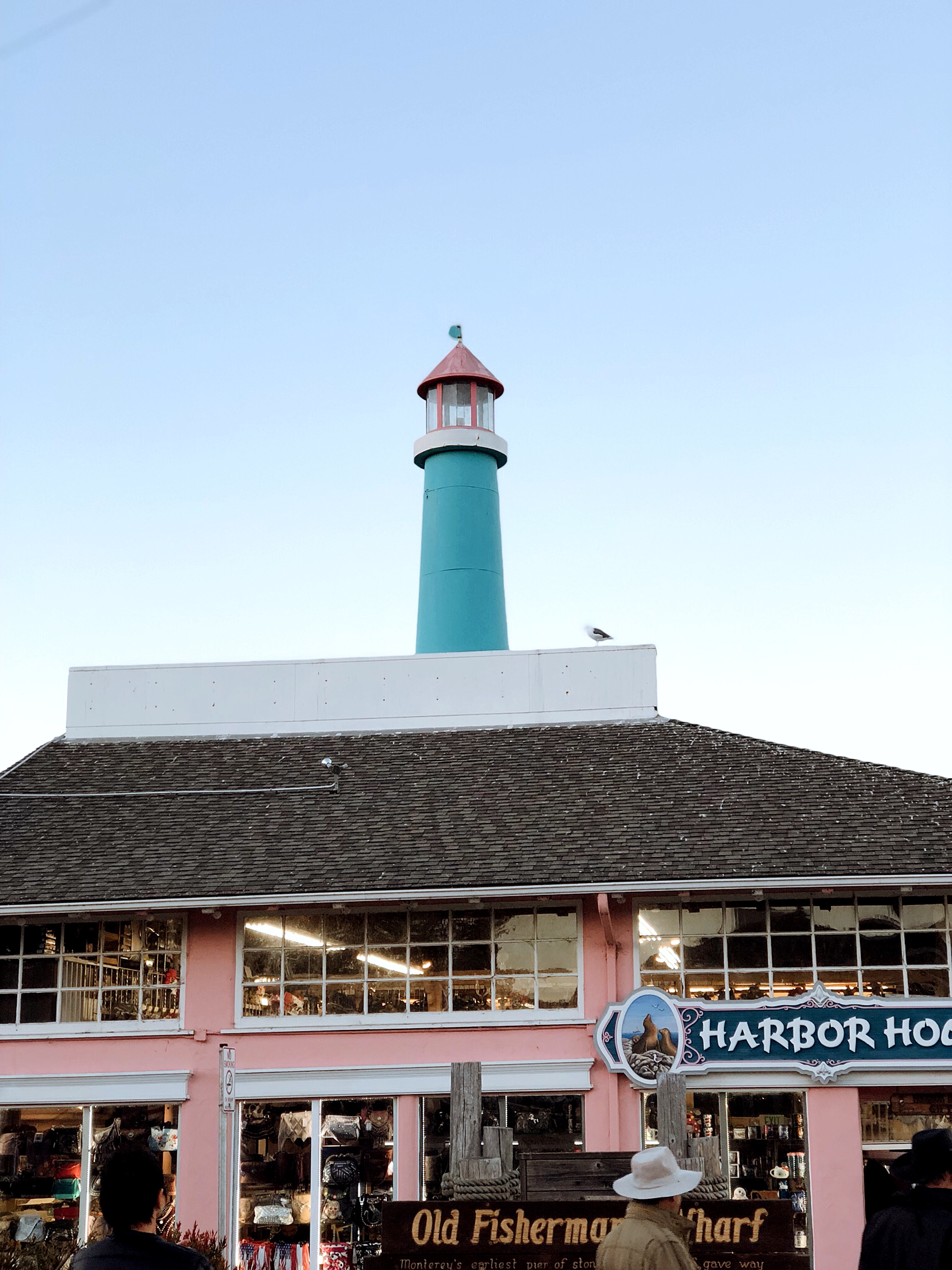 2. Carmel-by-the-Sea
We woke up the next morning, grabbed our very first Pumpkin Spice latte's of the season and made our way down the coast. Our first stop was one of the many beaches along Carmel-by-the-sea, a 17 mile scenic drive with so many amazing spots to stop. The beaches are not the soft sand we are used to in Southern California, they are pebbles. Hence the name Pebble Beach. Point Lobos is a beautiful state park that you can visit, keep in mind some days you have to pay for entrance. We went the thrifty route and stopped at this beach below which is just a mile or so North of Point Lobos.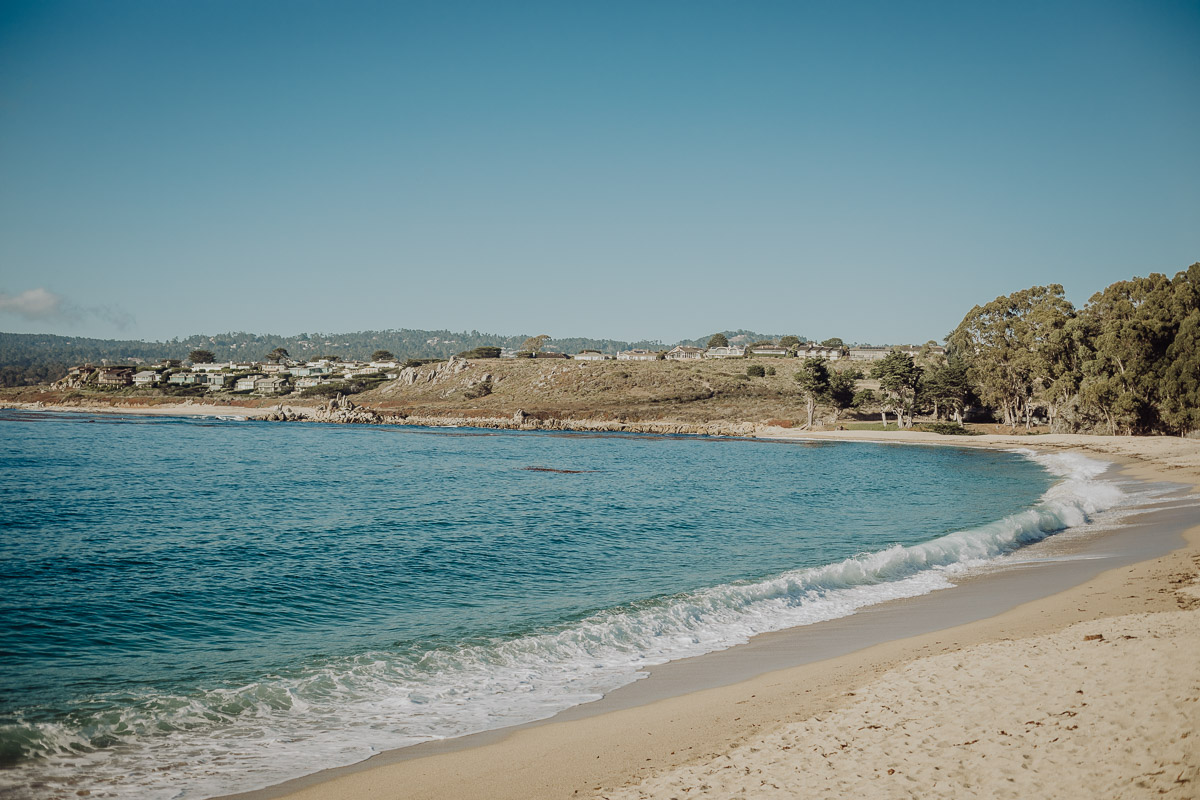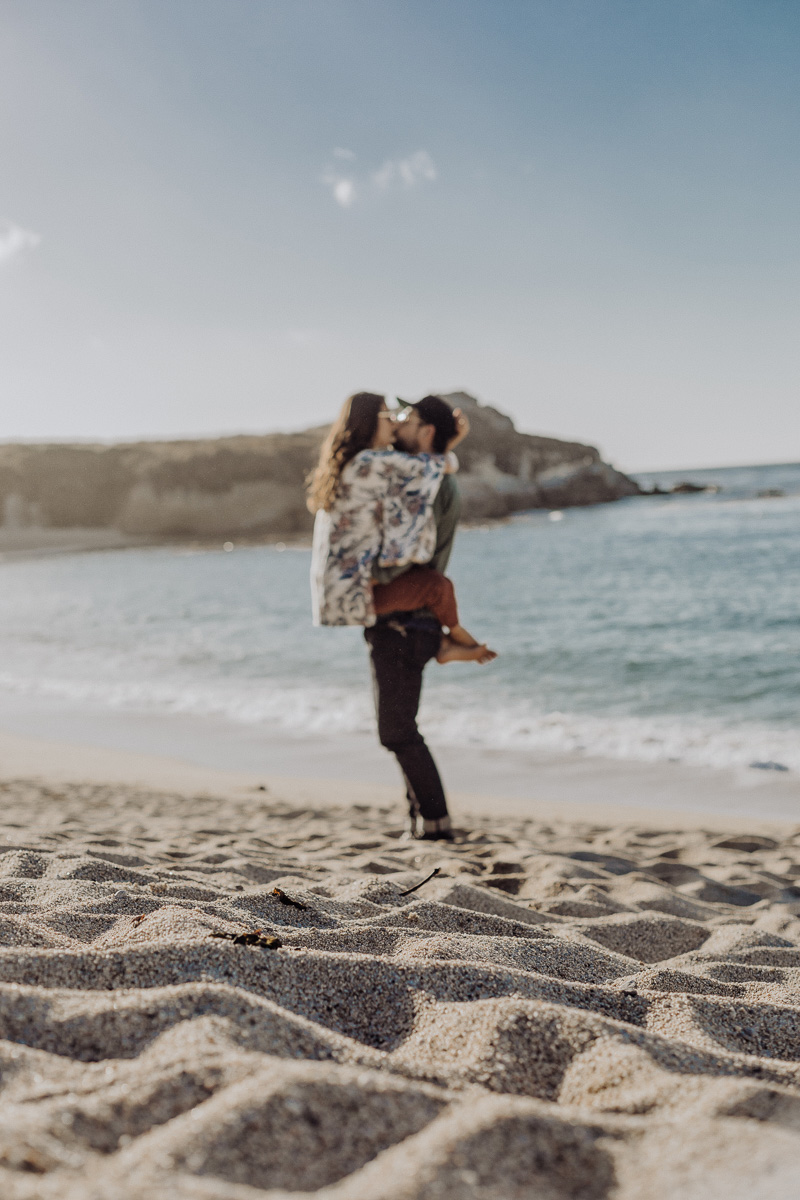 3. Big Sur
If you were to mix the mountains of Colorado with the beaches of SoCal, then you would get Big Sur. There are many beautiful places to stop throughout Big Sur, like Julia Pfeiffer Burns State Park, the Bixby Bridge, but my favorite is McWay Falls. On Highway 1, look for the giant rock sign McWay Canyon Julia Pfeiffer Burns State Park. You can park inside or right on the street. It is a 5 minute hike from the highway down to where you can view the falls from above. I believe sometimes you can hike down to the falls, but due to the recent mudslides, it was closed. It looks like Neverland, the only thing missing is mermaids, Tinkerbell and Peter Pan. Bring your camera and your patience as it is a small path with a lot of people crammed together trying to take a photo of the beach and waterfall below.
But it is so worth it!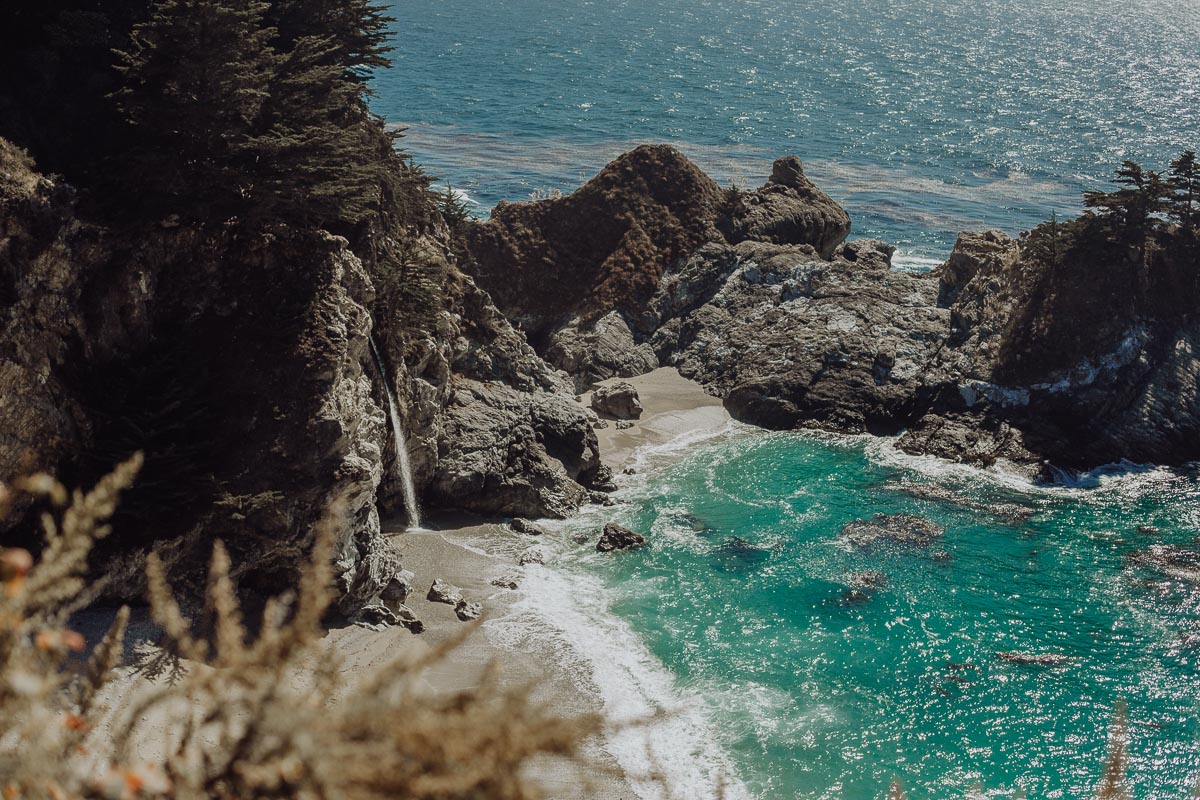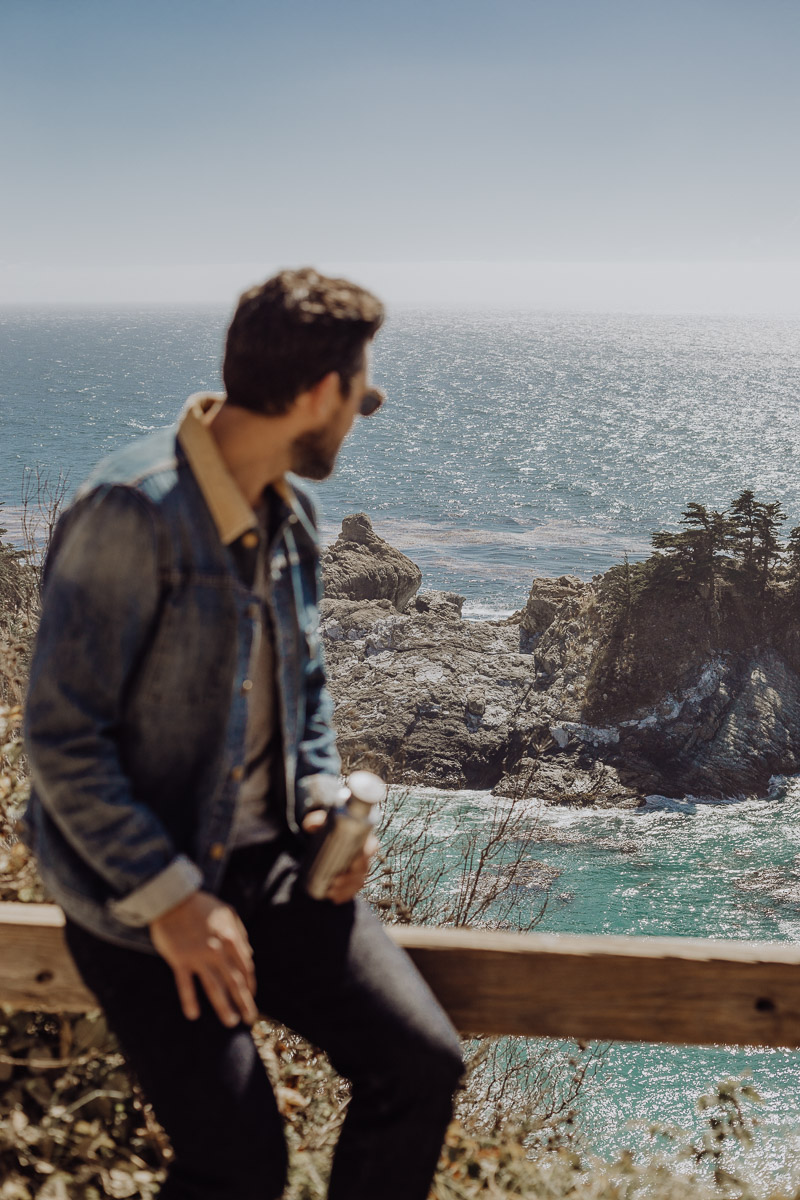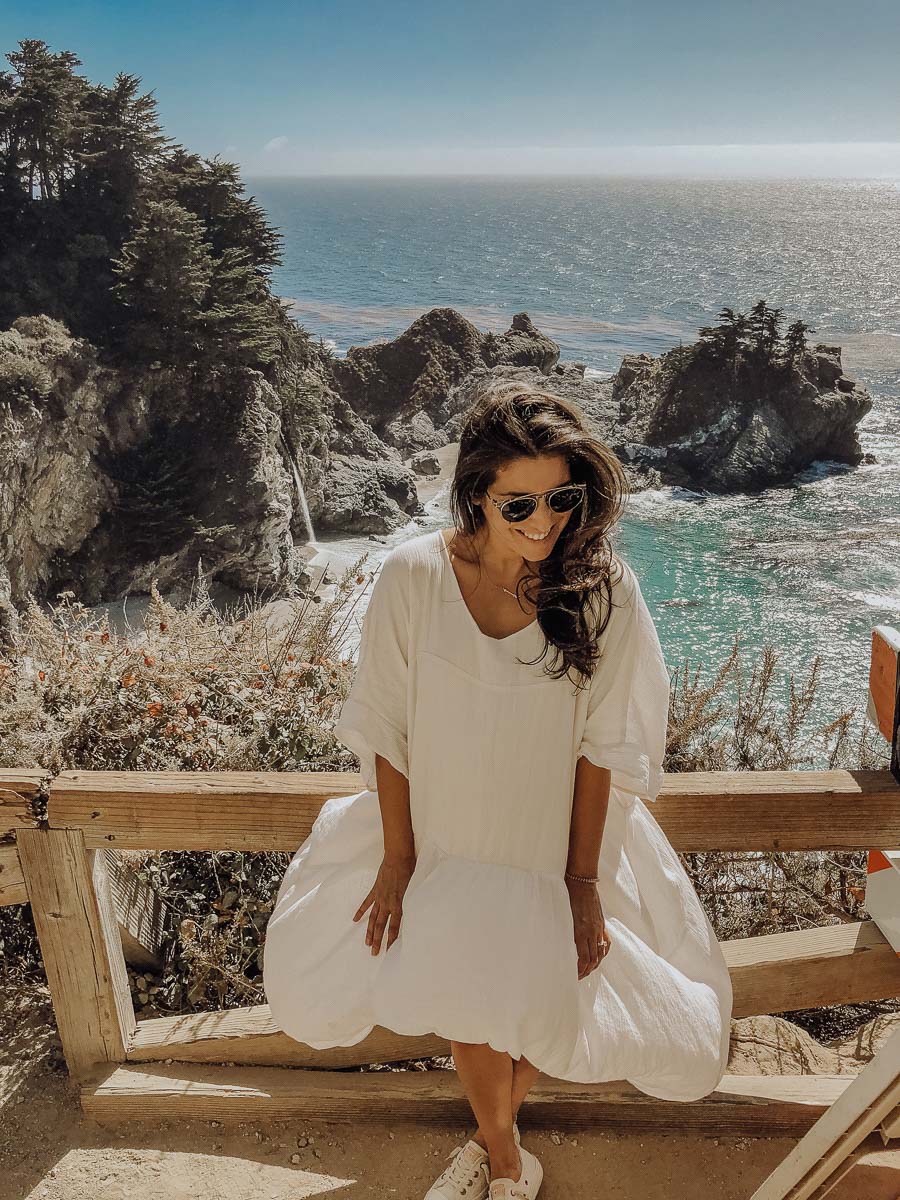 Take your next road trip on Highway 1 up or down the coast of California, it is a scenic beauty unlike any you will experience.
Enjoy,
Devin + Marlene