Designing Our Home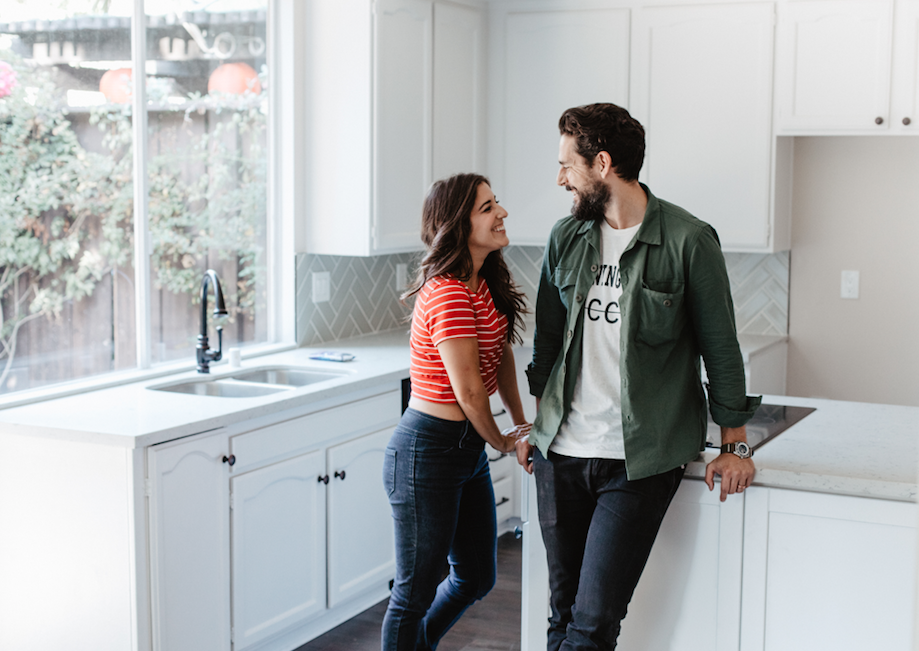 My wife and I just bought our very first home and the first place we started to design was the kitchen. We found that it was the one spot we would spend most of our time. But we weren't entirely sure which style we wanted. There are so many home shows (our favorite being Chip and Joanna Gaines Fixer Upper)  providing endless options for how to shape your home. So where do we start? Well, I am a big fan of vintage fashion, so why not start there? I began the hunt by seeing how the past could inspire ideas for the present. And this is when I came across the most amazing retro style piece of equipment to fill our kitchen.
All About Retro
I remember as a five-year old I would sit in my grandmother's 50's style kitchen with her radio on and the coffee pot brewing all day. It just felt like home. I wanted to capture just a little of that nostalgia in some way. I never even knew I had a dream fridge until I discovered Big Chill. Based out of my hometown in Boulder, Colorado, they are bringing the 1950's back and into your kitchen. It was everything I could have ever wanted.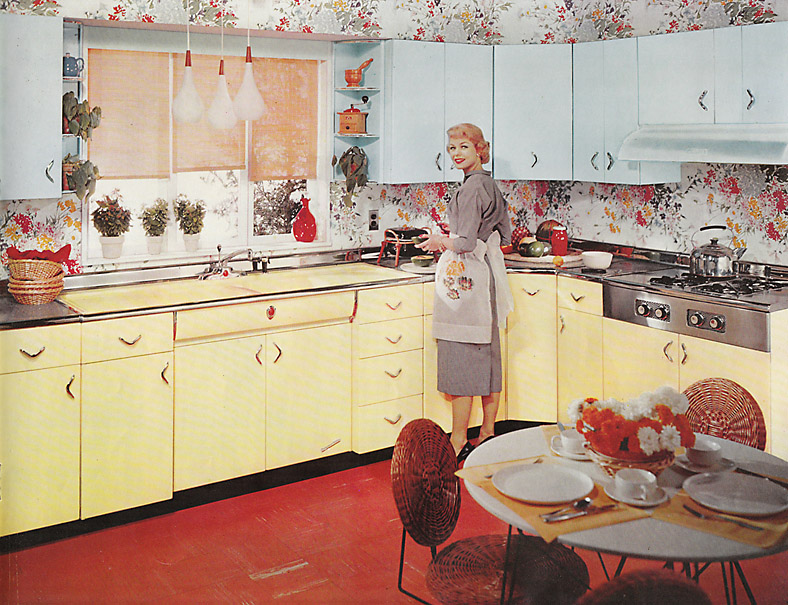 The Big Chill
So, we started our hunt from the web, to Pinterest and then of course Instagram. The one thing that continued to stand out in each kitchen was the fridge. But not just any fridge, it was a retro style fridge from Big Chill. As soon as I saw this, I knew it was what I wanted as the centerpiece for our kitchen. Because it is an investment I had to do some convincing, but my wife finally relented. Big Chill has many vintage colors to choose from, it was hard for us to decide. We wanted it to be muted and match the clean look of our kitchen. Our island is white marble, the cabinets are white, the vinyl hardwood floors are brown, and our backsplash is light grey subway tile. So keeping all of that in mind our top choices were Beach Blue, Buttercup Yellow, and Jadeite Green.
Here is a selection of their color choices.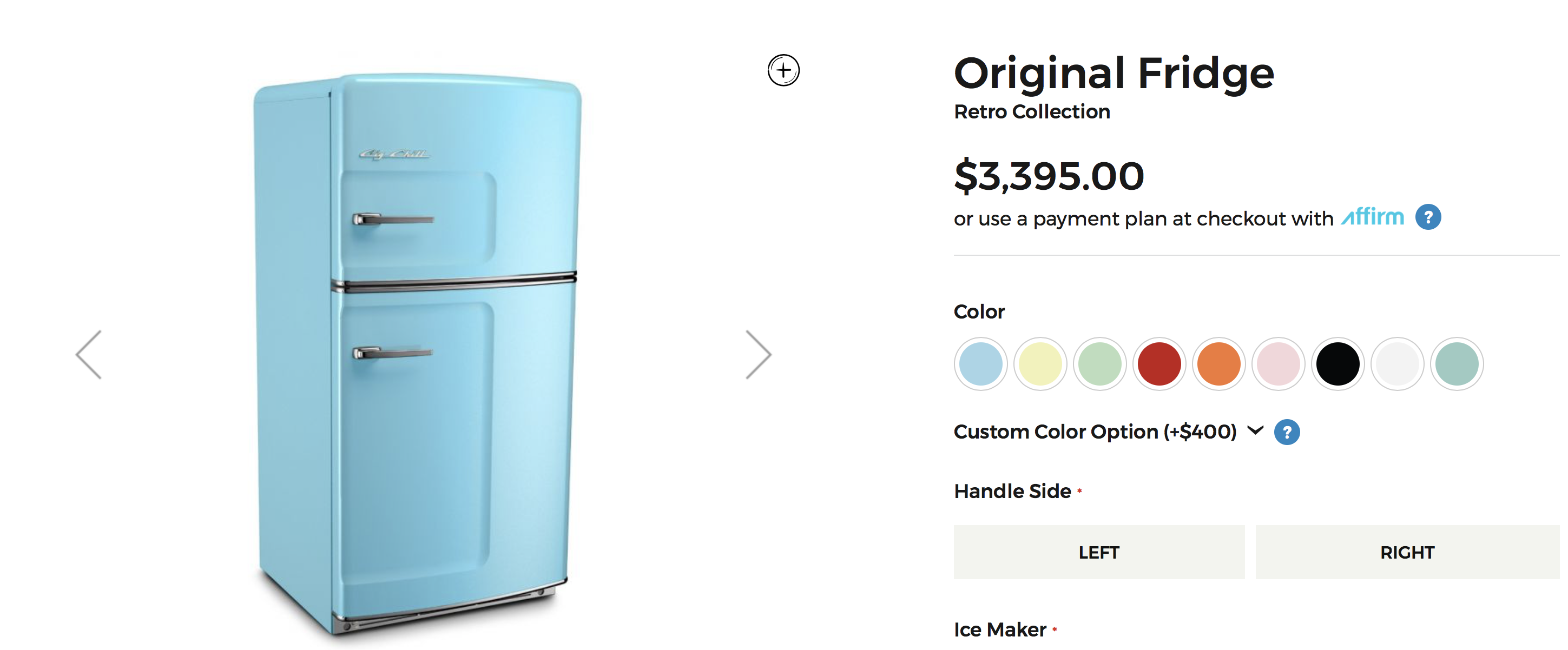 Decision Time
After doing all of our measurements (once, twice, maybe three times) and looking over our color design in our space, we landed with the Original Retro in Jadeite Green. We waited about six weeks before its arrival, so be patient when you place your order. As soon as it was delivered, we could not wait to see it. I recommend the White Glove delivery, which delivers the fridge inside. To see more of our fridge arrival, you can take a look at our Instagram stories highlights. It was so beautiful as they opened the box, I never thought a a refrigerator could look this good. I am used to the stainless steel eye sores we have grown accustom to. But not this steel of style, it is truly a thing of beauty.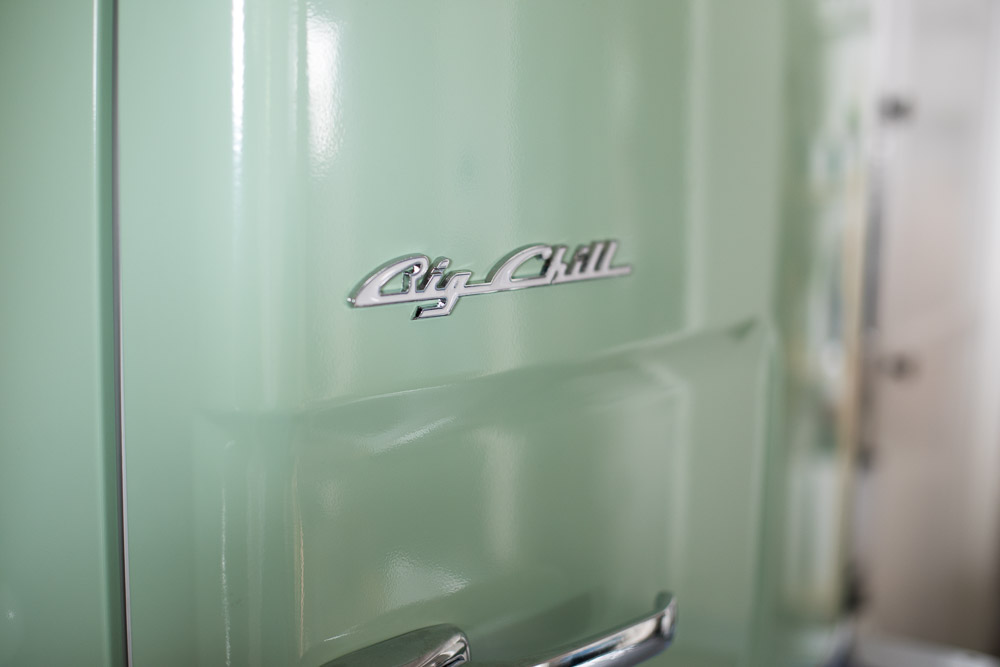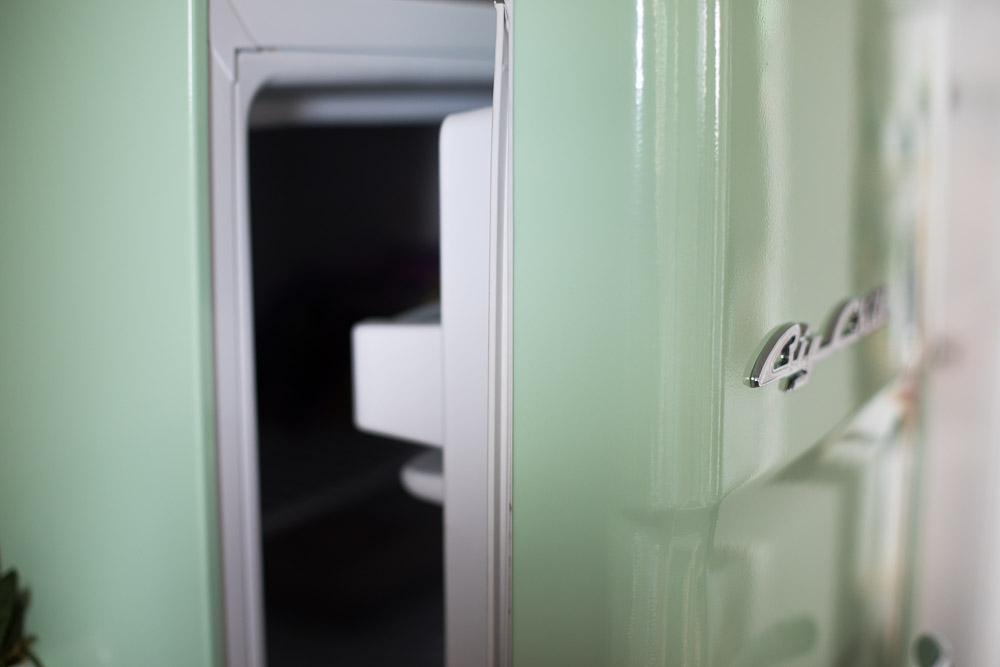 Front AND Center
This masterpiece has now transformed into a work of art for our new home and just brings a smile to our face every time we enter the kitchen. This is a place that we start the day and end the day. It also brings back memories of spending time with my grandmother and I look forward to sharing this space with my family.
Fill that fridge and find some great recipes and product reviews from our friends at the Village Bakery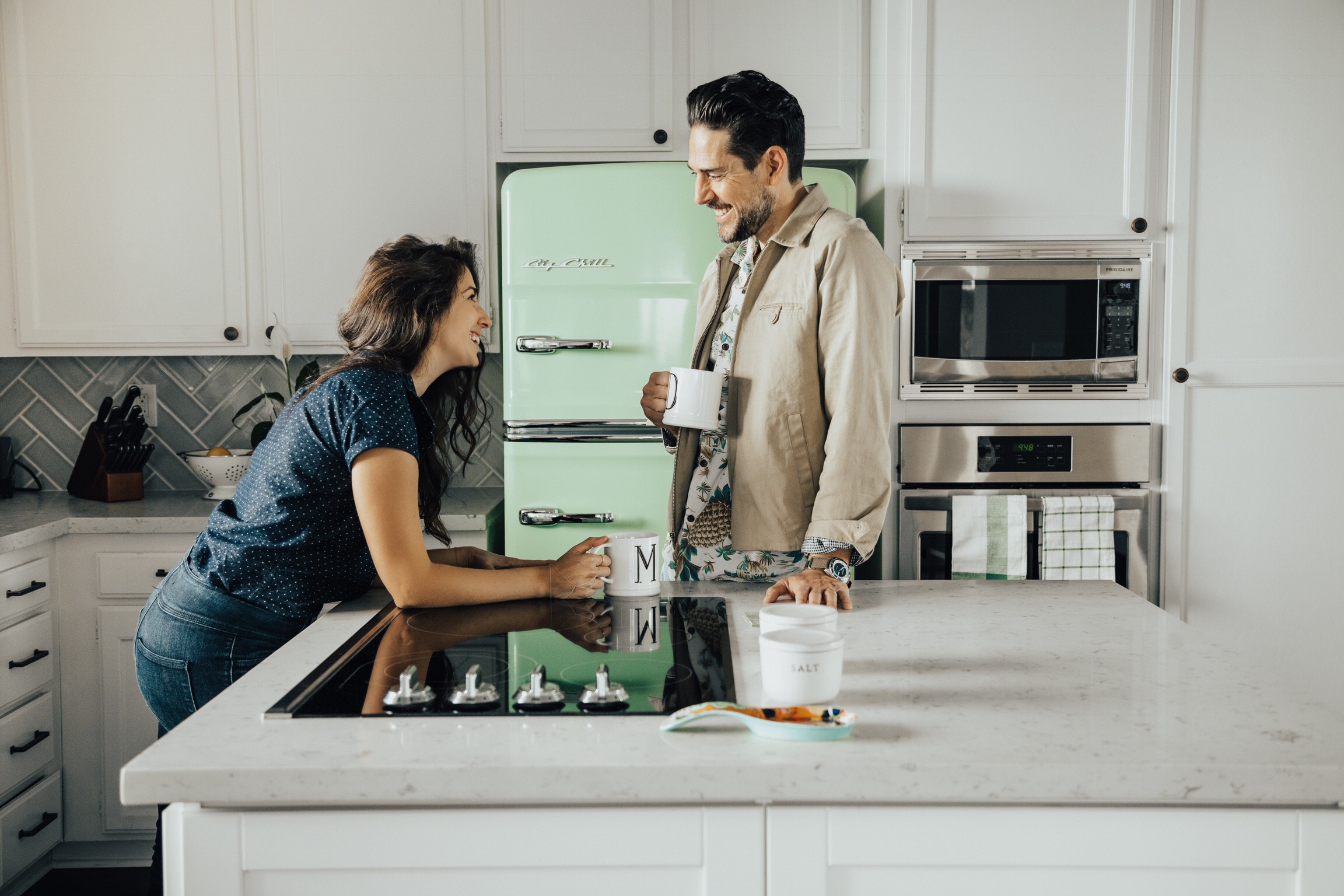 Thanks and here's to making fridges cool from the inside out.
Devin + Marlene
SHOP THE LOOK
[tchsp id="4″]
SaveSave
SaveSave
SaveSave
SaveSave
SaveSave
SaveSave
SaveSave
SaveSave
SaveSaveSaveSaveSaveSave
SaveSaveSaveSave
SaveSave
SaveSave
SaveSave
SaveSave
SaveSaveSaveSave
SaveSave
SaveSave
SaveSave
SaveSave
SaveSave
SaveSave
SaveSave
SaveSave
SaveSave
SaveSave
SaveSave
SaveSave
SaveSaveSaveSave
SaveSave
SaveSave
SaveSave
SaveSave
SaveSave
SaveSave
SaveSave
SaveSave
SaveSave
SaveSave