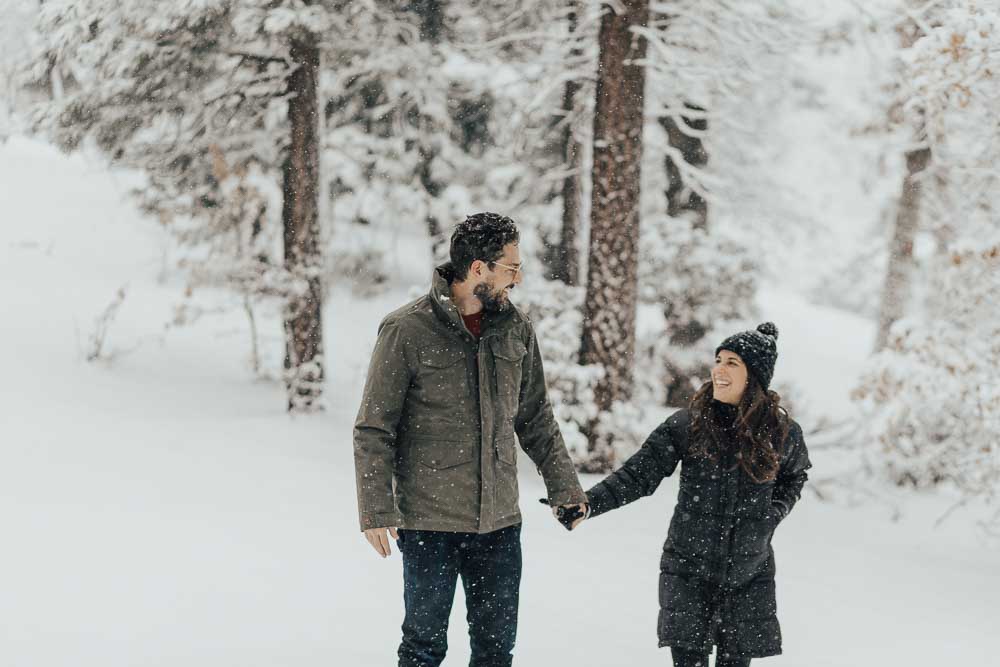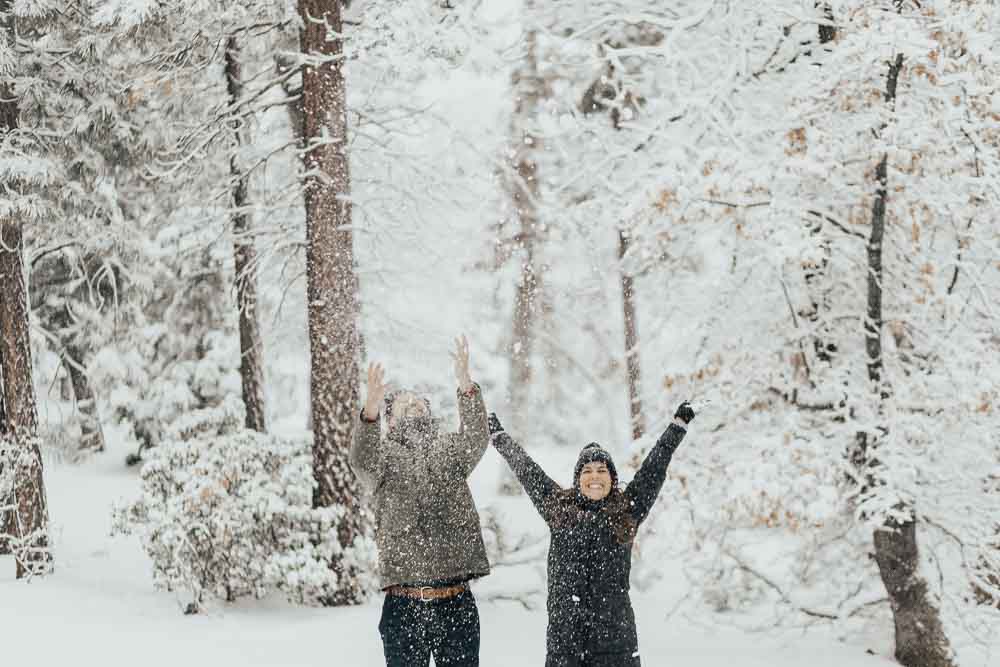 Winter Weekend
Growing up in Colorado, snow days were a staple six months out of the year. Whether it was sledding with friends, snowball fights or even having to shovel down the driveway, snow became a part of everyday living. After moving to California 16 years ago, I find myself deprived of those little white snowflakes and below freezing temps. Don't get me wrong, I love Southern California weather, but there's nothing like rolling the window down and feeling a cool gust of crisp mountain air. Luckily for me, we are just close enough to this world without having to travel too far. My wife surprised me with what was her snowy winter land growing up in Orange County–Big Bear Lake.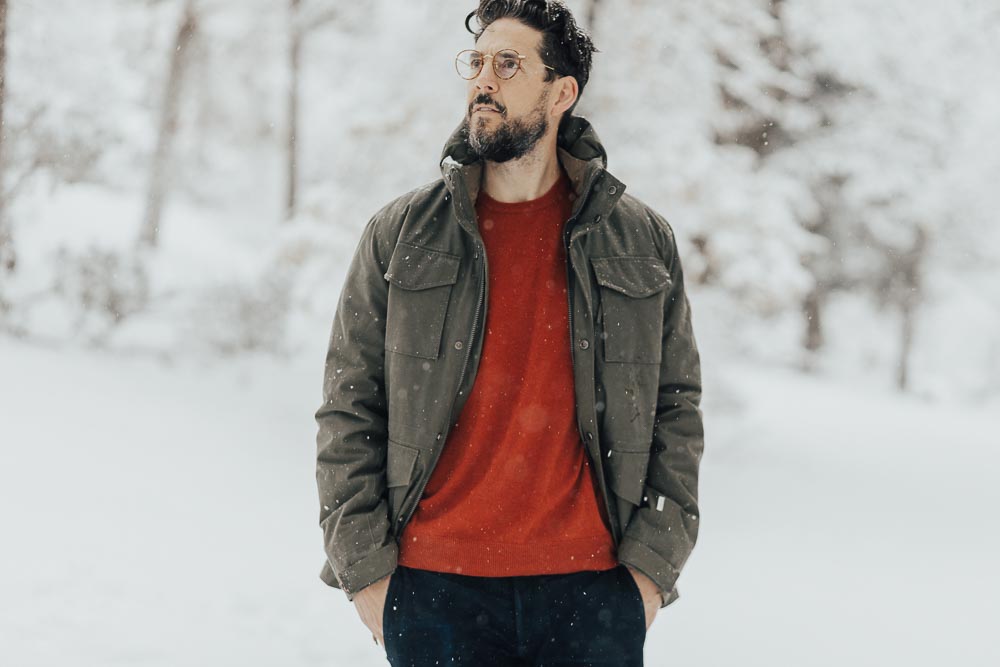 Winter Style
On my first trip EVER to Big Bear Lake we we found ourselves on clear roads with no chains to hold us down. Passing by the green lush trees, we woke up the next morning to what felt like Christmas back home in Colorado. As the snow fell, my California blooded wife joined me outside to take in the falling flakes. One of the other things I love most about winter, is the cool weather style. Being able to layer a sweater and a winter coat feels a little like I'm back home. I have on the orange Kinross Cashmere Classic Crewneck. This sweater is ideal for colder temps as it is 100% cashmere and it doesn't itch. Unlike some of your wool sweater friends that keep you warm but scratching your skin, this crewneck will just keep you warm and stylin'. A pop of color always brings the whole look together by adding just enough contrast so you don't get lost in the snow shuffle. To round out the layer, I am wearing Timberland 3-in-1 M65 Jacket  with a waxed cotton canvas that is perfect for water resilient outings while staying warm and looking cool.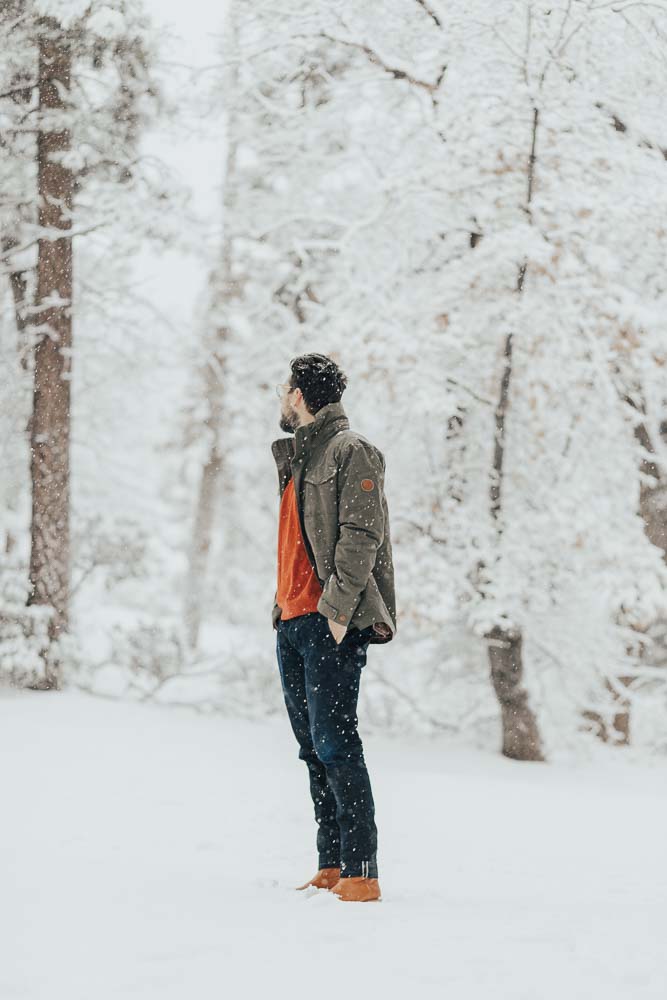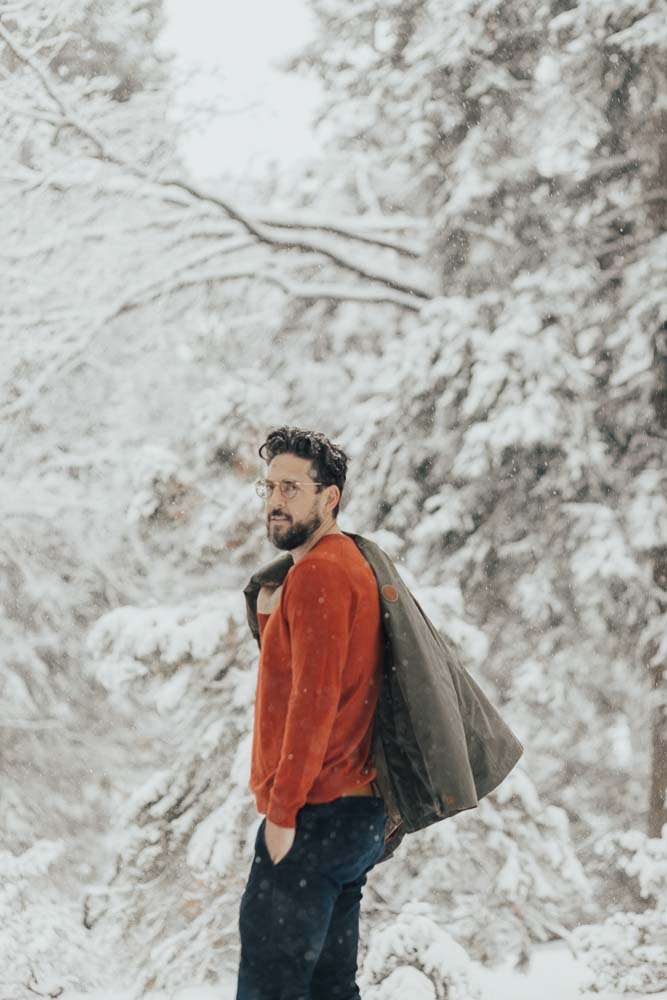 Ski School
Inspired by the 2018 Winter Olympic games, we decided it was now time to hit the slopes. My dad taught me to ski when I was 2.5 years old. He would put me between his legs and we would pizza pie our way down the mountain. For the next 15 years or so until I started high school basketball, I would ski with my family 10-15 times a year. So it is in my blood, but it has been close to 10 years since I last put on a pair of boots and skis. But a couple turns down the mountain and it all came back to me. Definitely no Lindsey Vonn, but I held my own on the slope.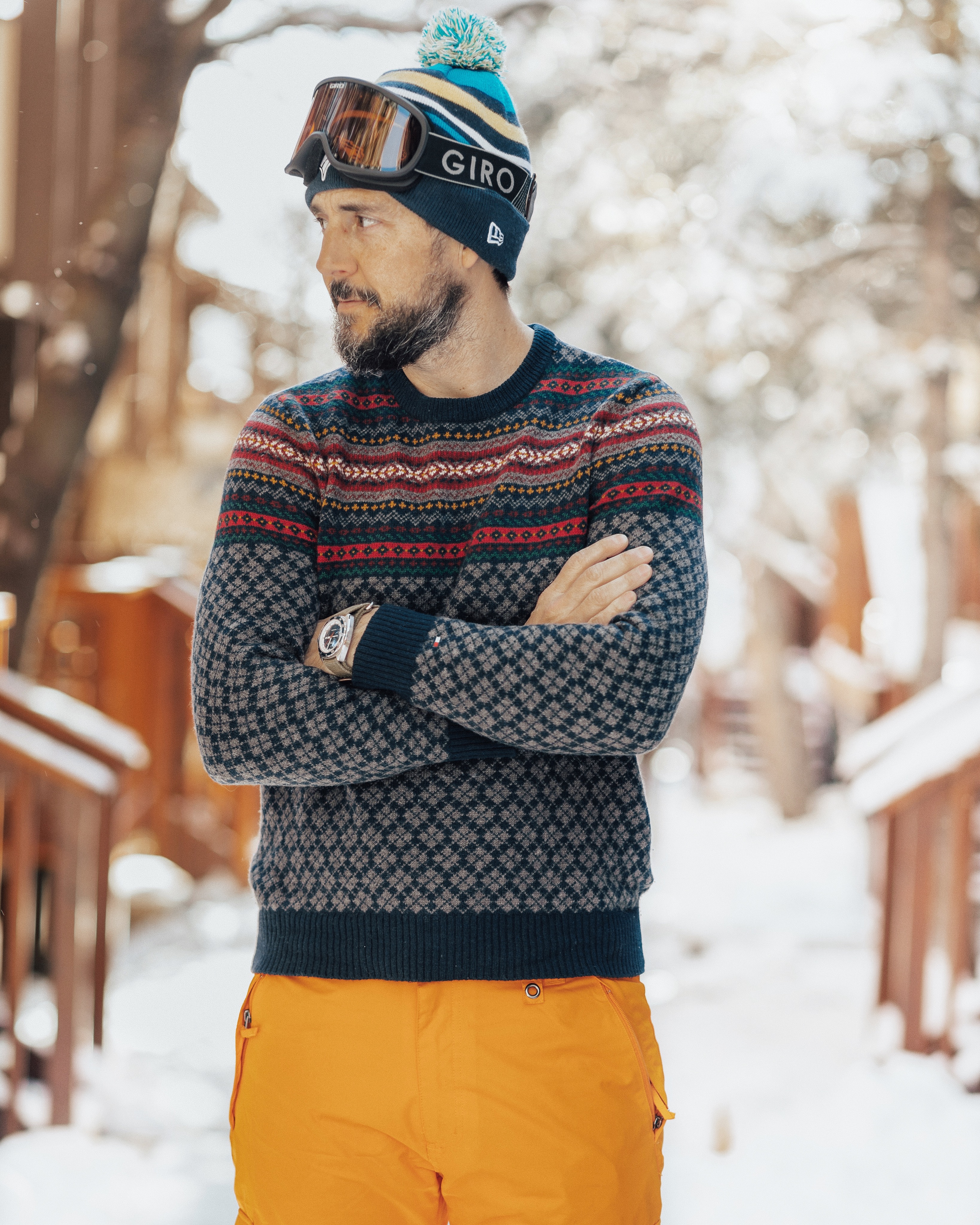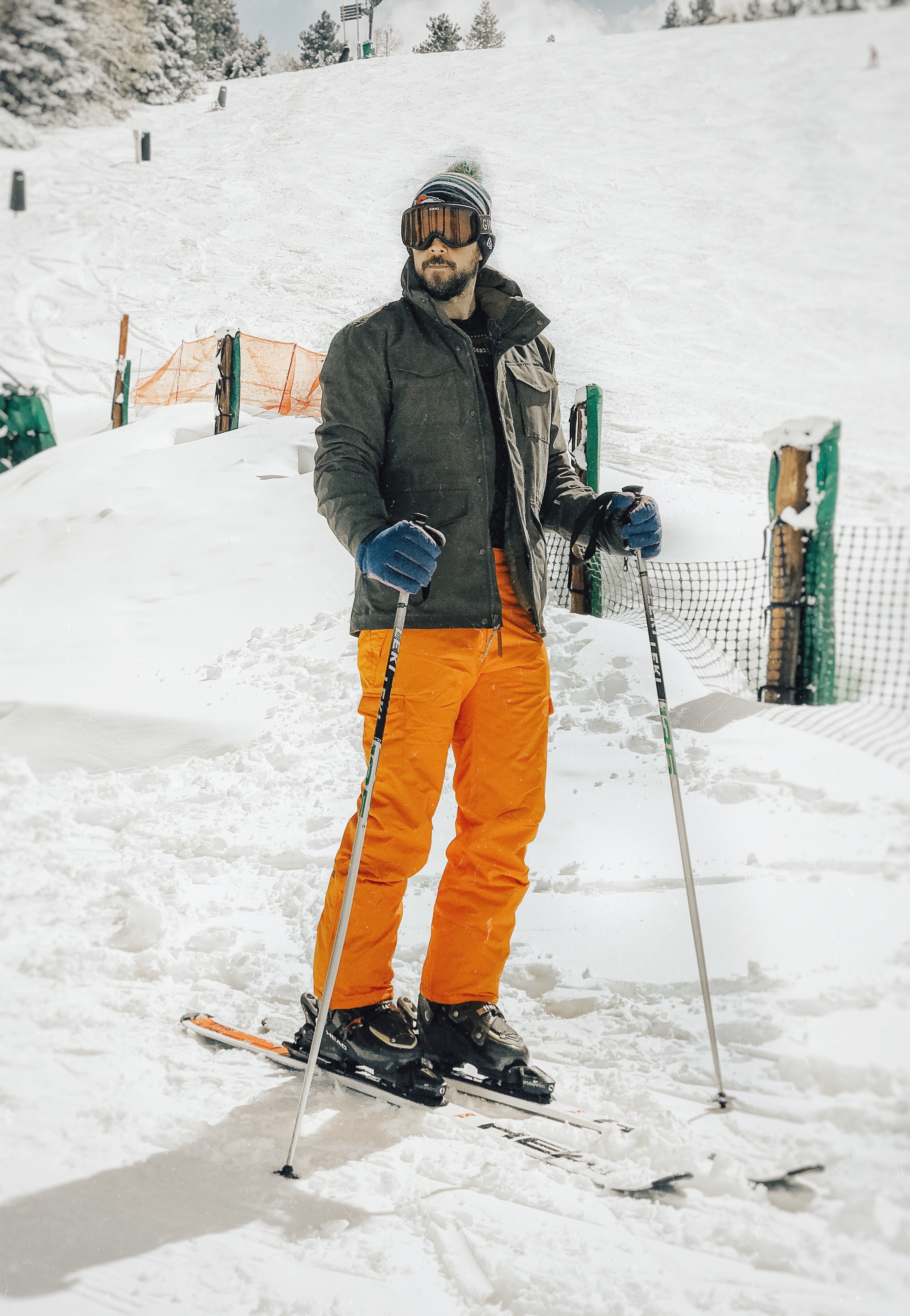 I am a little sad to say goodbye to the weekend mountains and head back to the desert air, but this is one of the many things that make California great. You could surf the waves in the morning and then finish your day on the slopes. The best of both worlds.
Thanks for reading and have a beautiful day,
Devin
SHOP THE LOOK
[tchsp id="5″]
SaveSave
SaveSave
SaveSave
SaveSave
SaveSave
SaveSave
SaveSave
SaveSave
SaveSave
SaveSave
SaveSaveSaveSave
SaveSave
SaveSave
SaveSaveSaveSave
SaveSave
SaveSave
SaveSave
SaveSave
SaveSave
SaveSave
SaveSave
SaveSave
SaveSave
SaveSave
SaveSave
SaveSave
SaveSave
SaveSave
SaveSave
SaveSave
SaveSave
SaveSave
SaveSave
SaveSave
SaveSave
SaveSave
SaveSave
SaveSave
SaveSave
SaveSave
SaveSave
SaveSave
SaveSave
SaveSave
SaveSave
SaveSave
SaveSave
SaveSave
SaveSave
SaveSave
SaveSave
SaveSave
SaveSave
SaveSave
SaveSave
SaveSave
SaveSave
SaveSave