The N1 Deck Jacket, popular among the U.S. Armed Forces in the 1940's, was designed and produced during WWII. The jacket I am wearing here dates back to pre-WWII to about 1939-1940.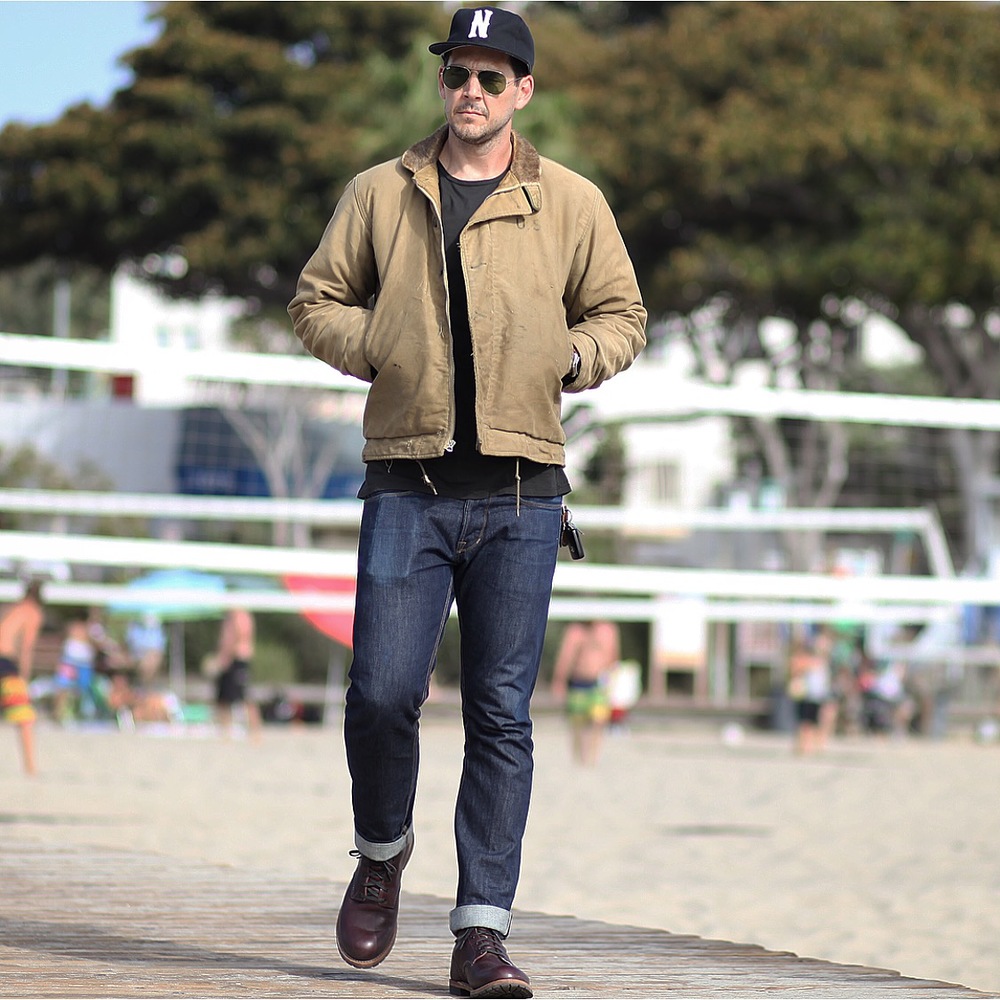 On a recent visit to one of my favorite men's shops, North Menswear in Laguna Beach, I had the privilege to cruise around town in an original N1 Deck jacket.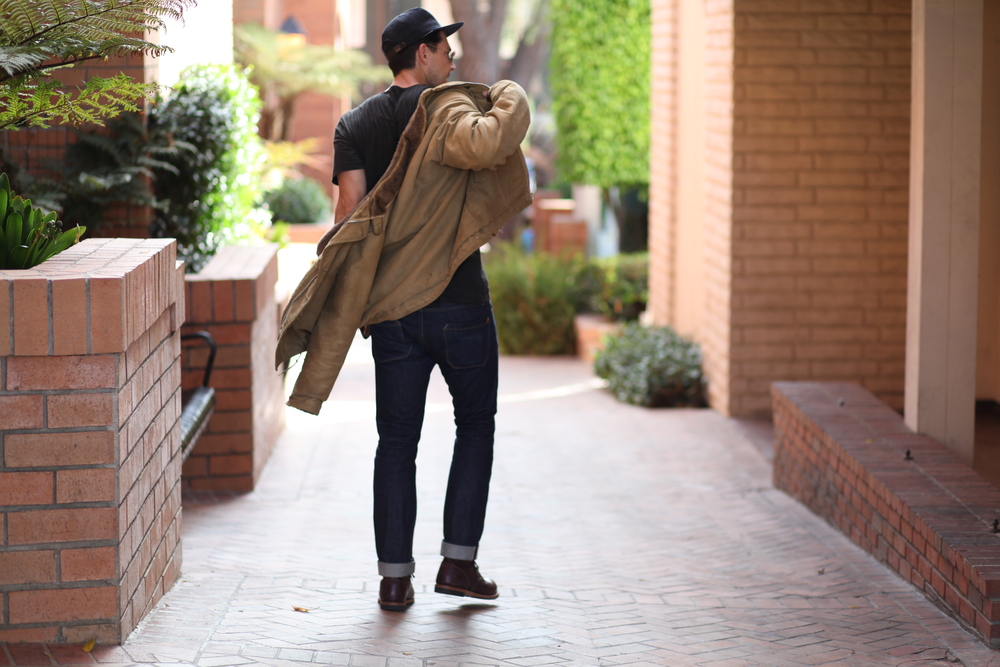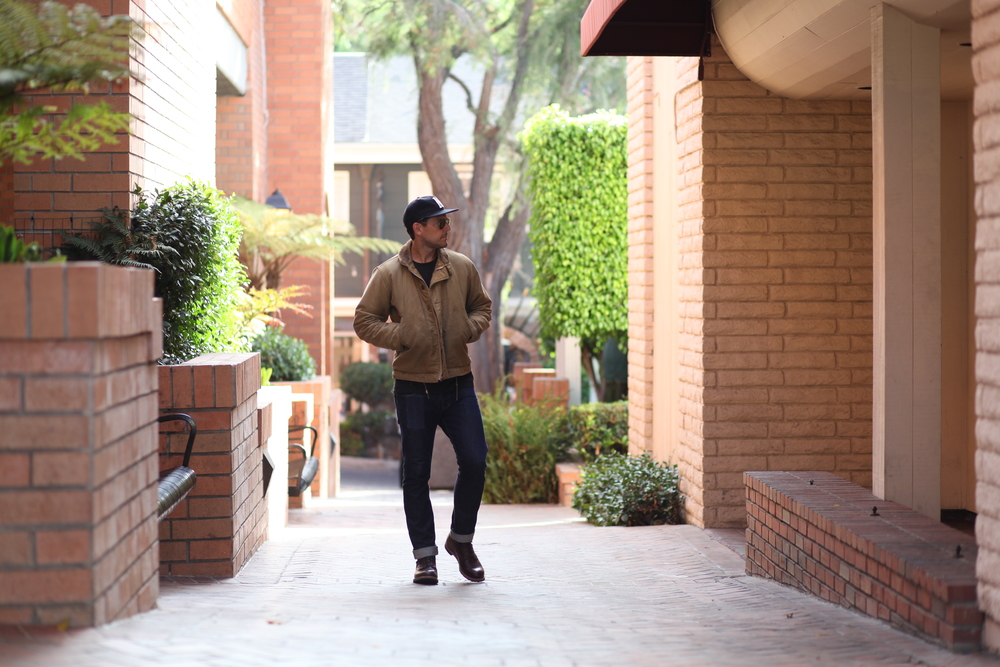 The outer shell of this jacket is constructed of a material called "Stifle Cloth." This material is very rare because it was labor intensive and costly. The feel is like nothing on the market, I would equate the material as a mix between a waxed canvas and thin corduroy with a fitted design being one of the most favored among military jackets.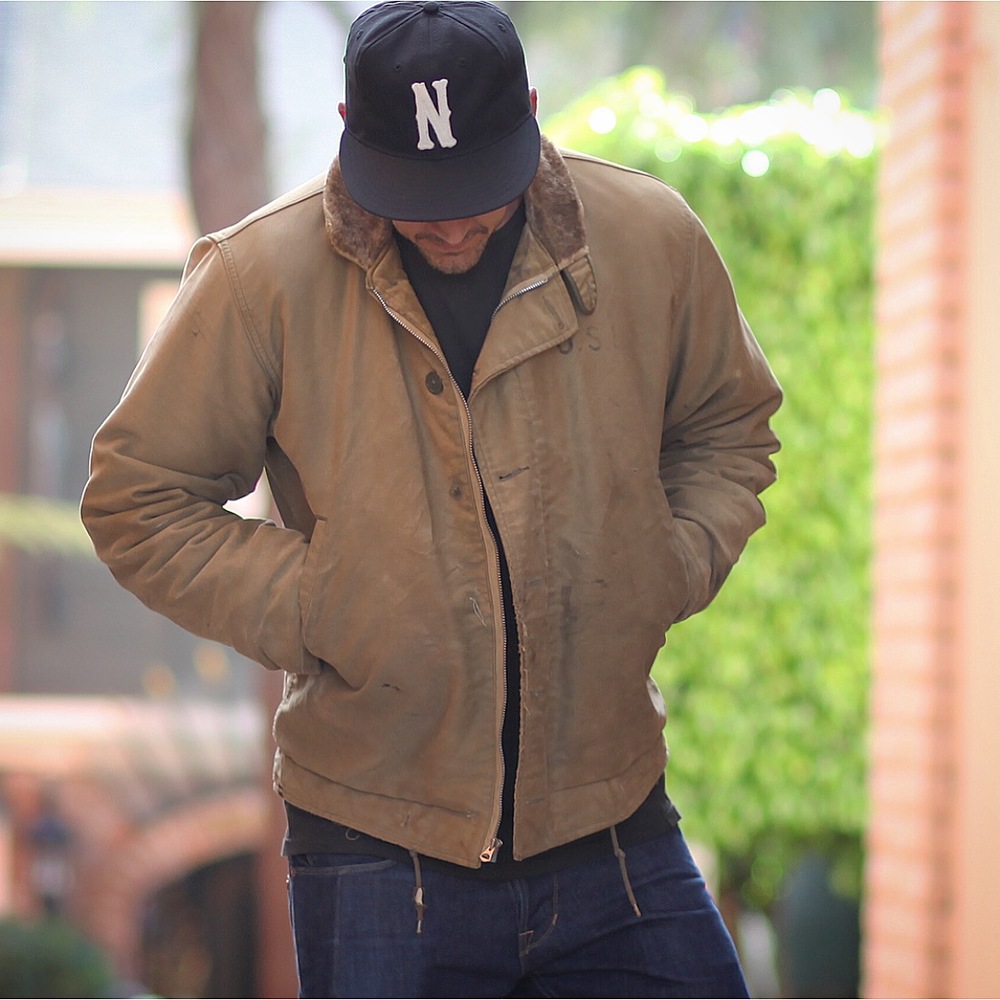 Lined with alpaca fur, which for the Laguna sun kept me nice and toasty, it is an ideal coat for cold weather wear. The patina on the jacket improves with age and reflects a truly vintage character in its appearance.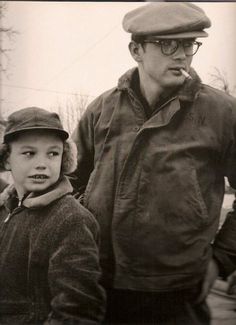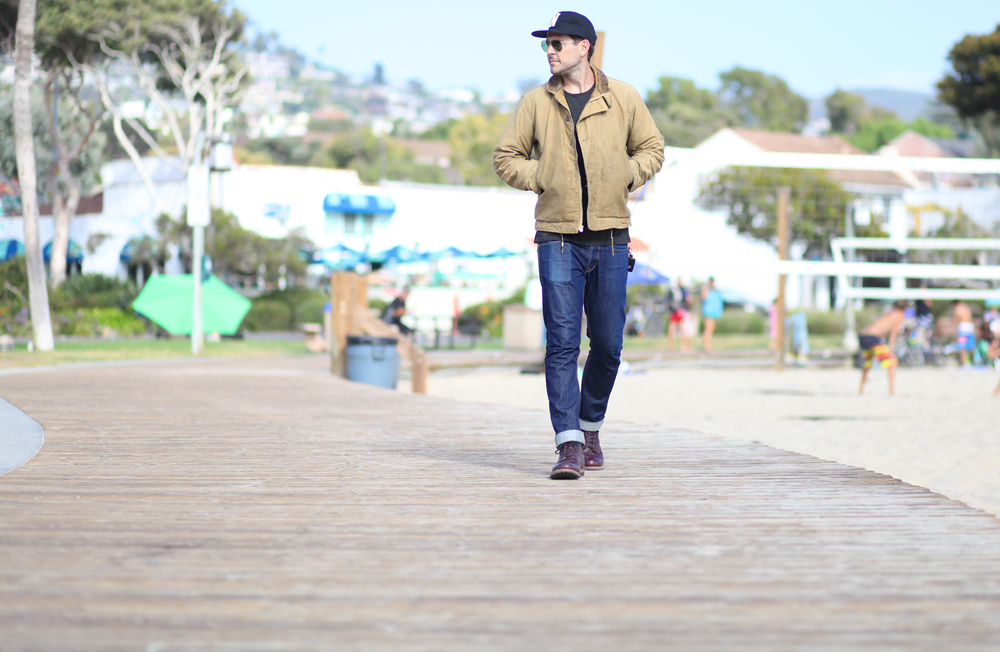 To take this beauty home, head over to North Menswear in Laguna Beach, CA.