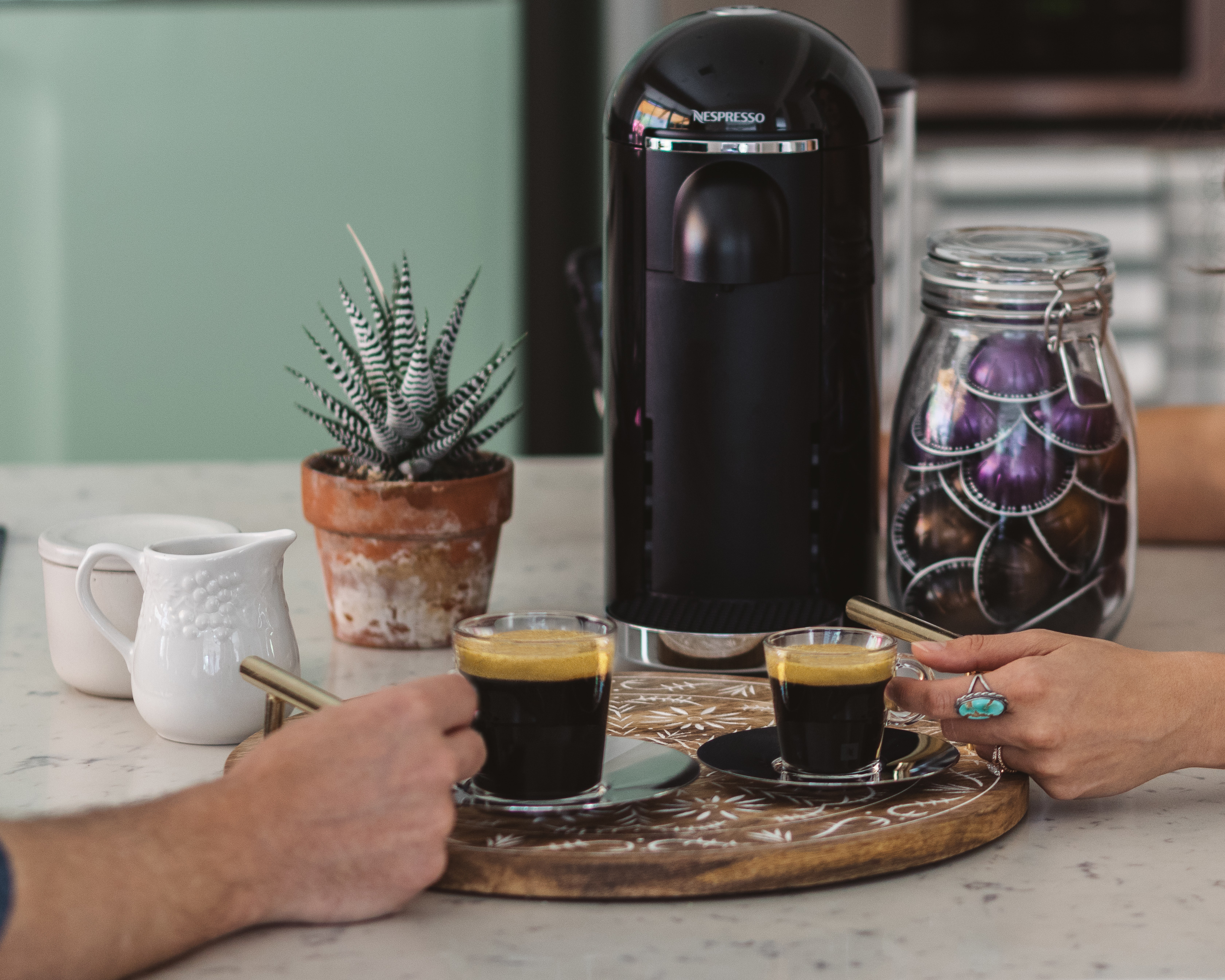 Weekday mornings got you down? Here are three ways to shake up your morning routine and jump start your day. This post sponsored by Nespresso.
1. Fuel
On some mornings, we exercise to get the blood flowing. On the other days, it can be a well rounded breakfast of eggs, fruit and veggies. But no matter what, every morning starts off with one necessity that can't be missed: coffee. My wife first introduced me to Nespresso a few years back when I would always leave the house early to buy a cup of coffee. One sip and I fell in love. The best part of the VertuoPlus machine is that it brews both large-cup coffee, single espresso and now double espresso at the touch of a button. No more waiting in long coffee shop lines every morning, we can have our cups ready to go in minutes, making our mornings twice as nice.
The new double espresso comes in two distinct flavors: Double Espresso Scuro and Double Espresso Chiaro. My wife's favorite is the Double Espresso Scuro because of the cocoa notes balanced by the full body of the Arabica bean. Its strong personality comes from the presence of Central American Robusta beans, which adds intensity. Mine is the Double Espresso Chiaro, which combines Central and South American Arabica beans. It is an intense yet balanced espresso.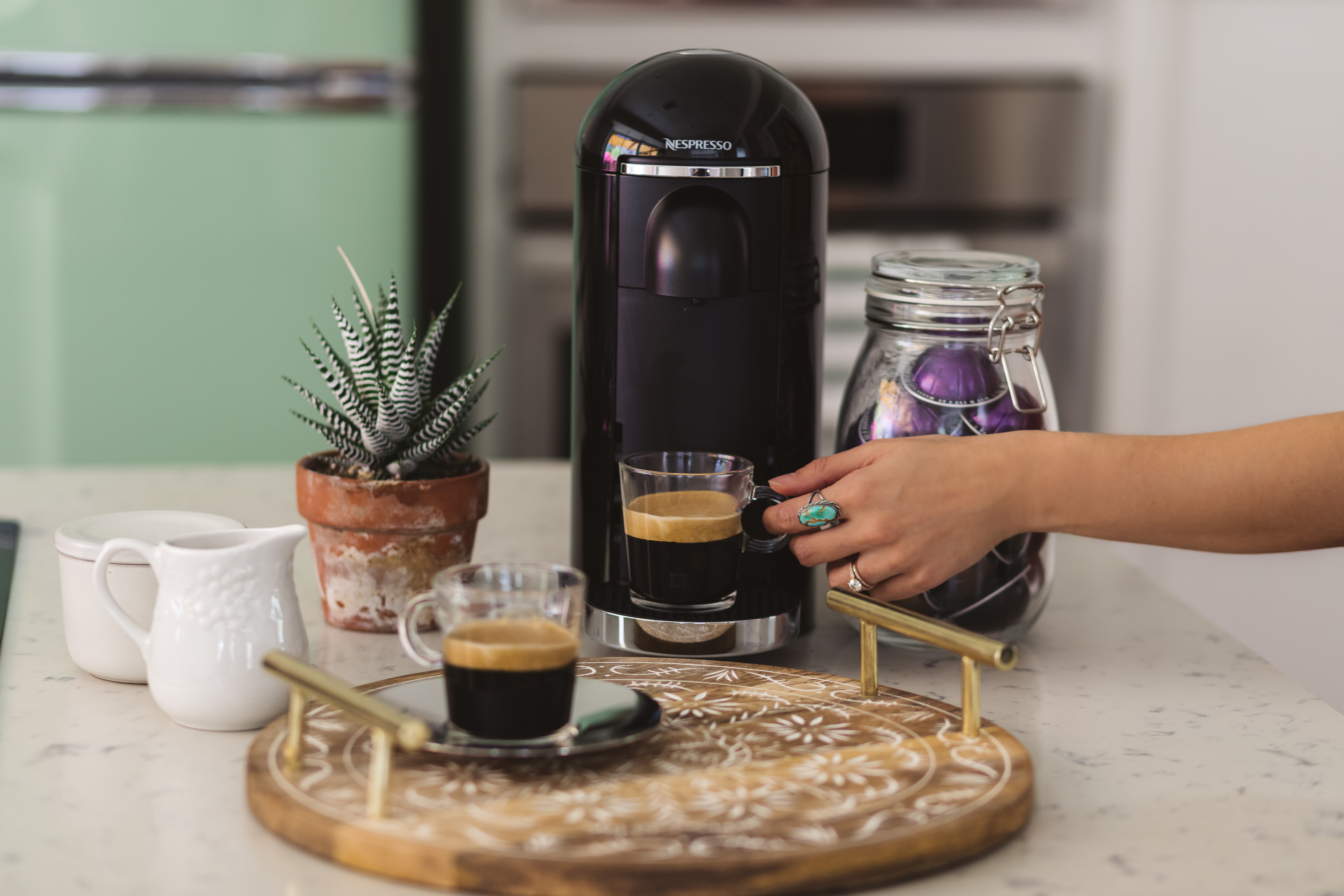 Not only does Nespresso's coffee get us moving and shaking for the day ahead, but one thing that stood out for me was the crema – which is what sets them apart from other household machines. Every cup of coffee is topped with a silky, natural crema, which is the sign of world-class coffee. I take my Nespresso black, but my wife likes to froth a little almond milk or coconut creamer for a bit of added sweetness.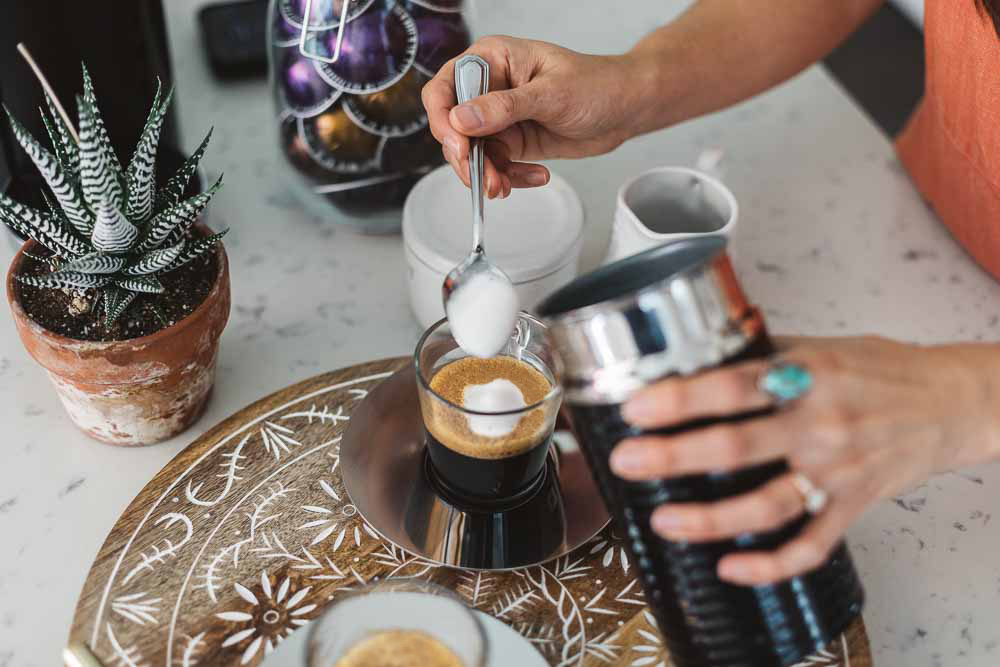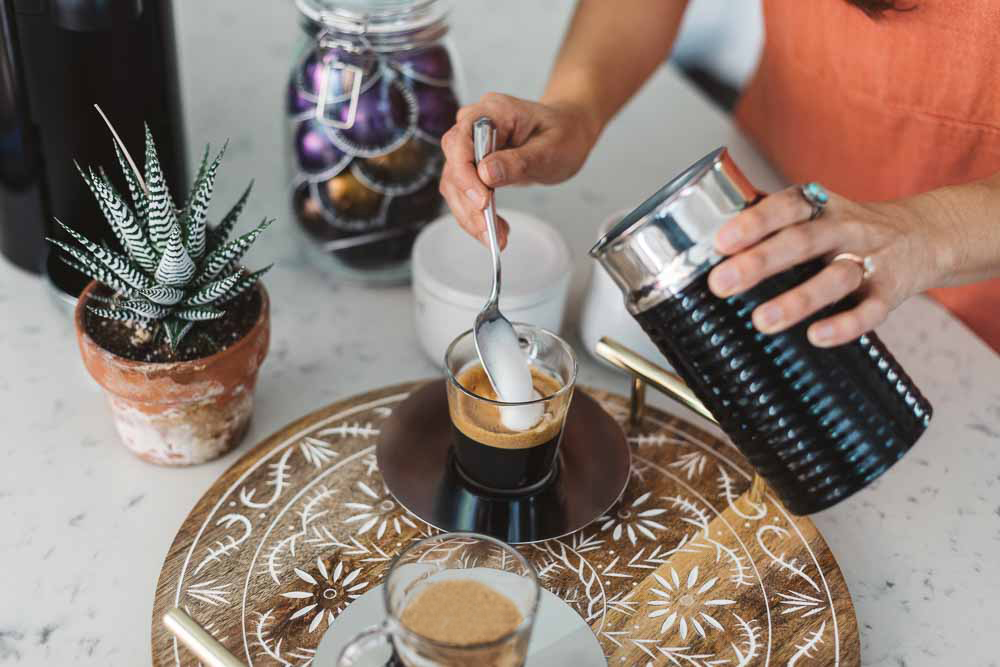 2. Gratitude
One of the things that keeps us going throughout the day is by setting a tone in the morning. Each day starts with excitement and ambition to tackle the day ahead, but then traffic, emails, and people get in the way. So each morning with our cups of Nespresso, we like to recite three things we are grateful for right now. For example, we are grateful for our health, a job and each other. Those are simple and hopefully always present. But over time feel free to stretch your mind and find new things to be grateful for. But if this is your first go around, KISS (keep it simple silly). This moment of gratitude each morning will not change the outcome of our day, but it will change how we handle what's thrown at you. It's not what happens to you, but how you react. Kick start your morning with a positive attitude.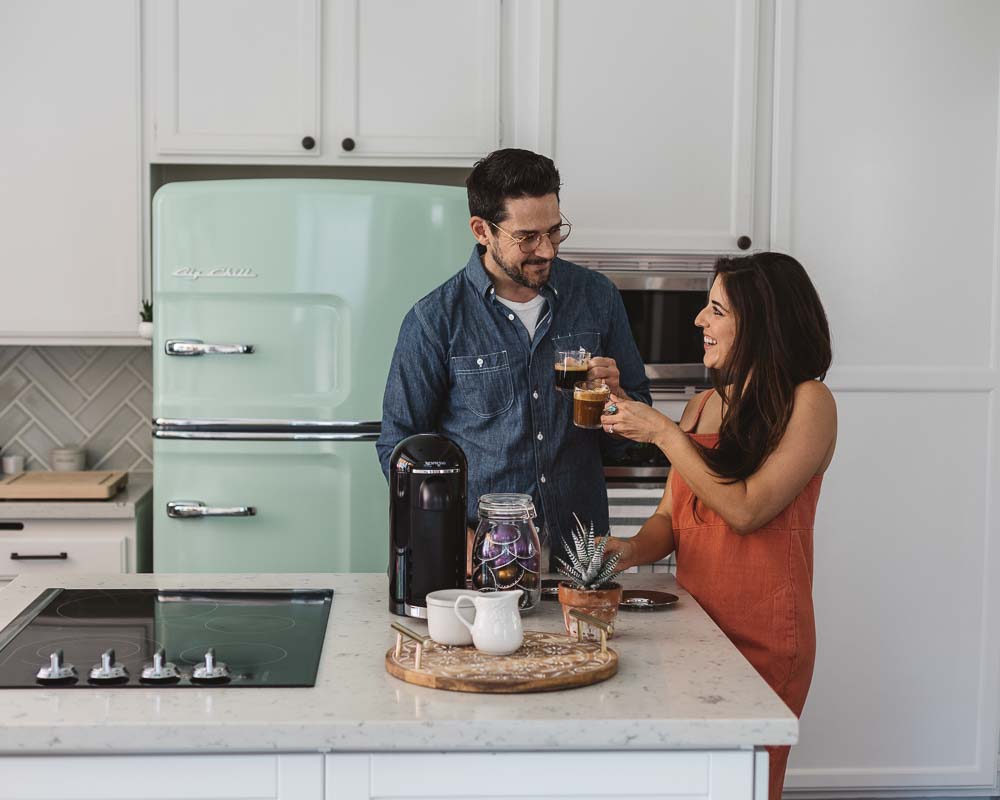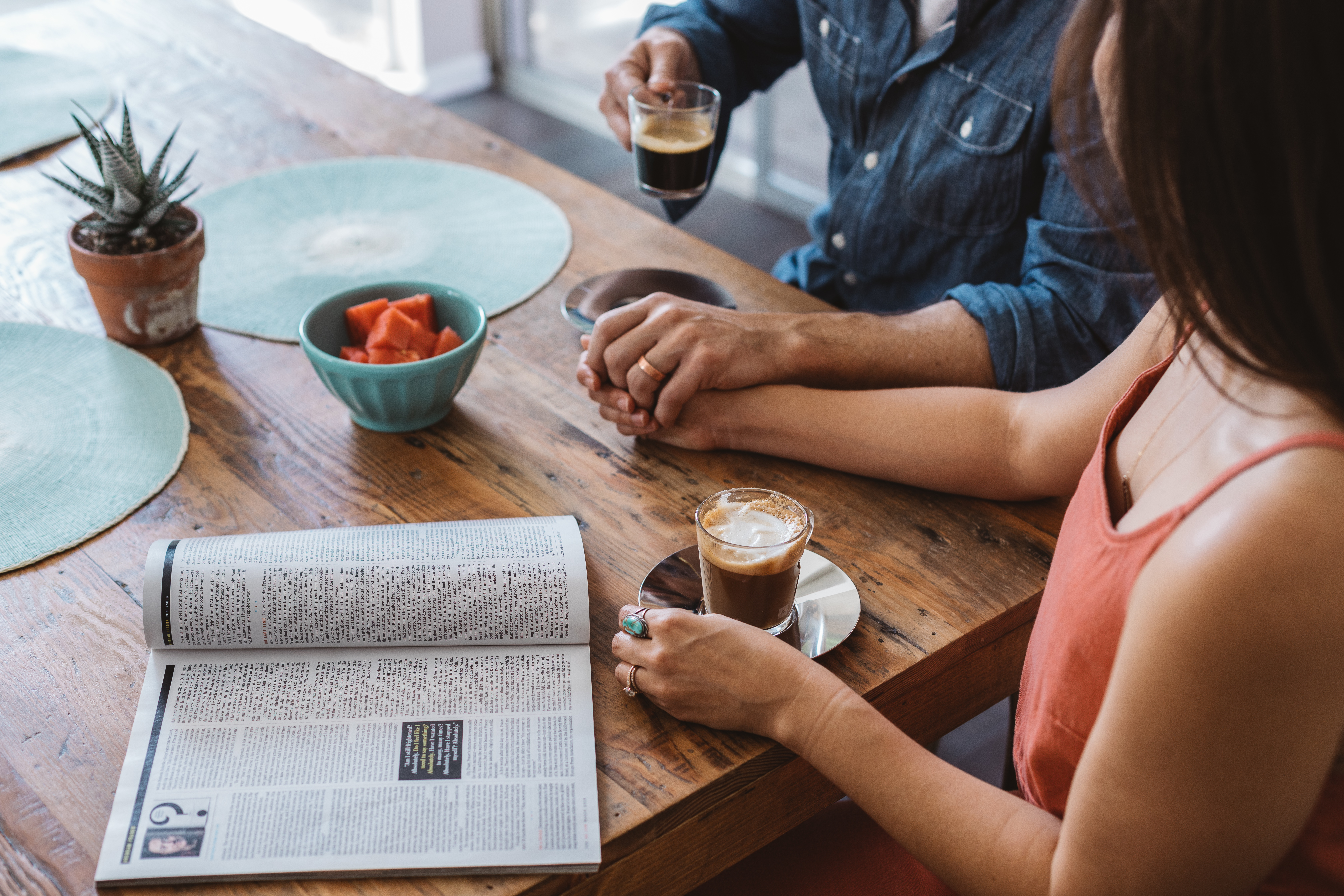 3. Make a Change
Do one thing that will help you or someone around you grow in a positive direction. This can be calling a loved one you keep putting off or sending that resume or maybe taking a photo that inspires you. Not only can we help change the lives we live, but also find ways to help change the world around us. Another great thing about Nespresso is their commitment to sustainability. So before you leave the house make sure to recycle that Nespresso capsule. Each capsule is packaged in aluminum, a material that preserves the quality and freshness of the coffee, and can be recycled over and over again. Once you get moving into action, it's time to tackle the day ahead just like your favorite cup of Nespresso by being bold, making a difference and creating a positive impact in your world.