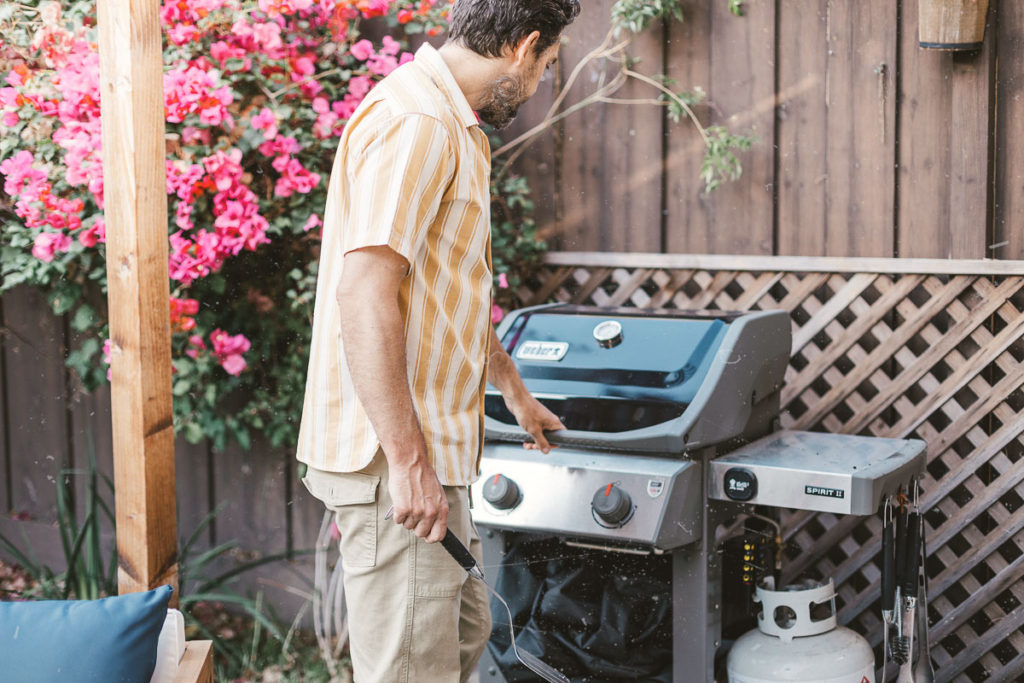 Summer is here and what a start it has been. With most of us abiding by state officials and staying in, let's talk about how to look good at home and while tossing some quality meat on the grill.
Outfit – Top First
How to pick the perfect outfit for the occasion. Let's start with the top, short sleeve is a must and you could go all America the Beautiful or keep the colors summer fun. I went with bright yellow like fun in the sun from the guys at Freenote Cloth. This custom dyed linen fabric from Japan is perfect for summer in the sun. What I love about linen is it's lightweight, but also has a heaviness to it that can hold up when the temp drops in the evening. In the California it's perfect since most nights don't even require a jacket, just a great day to night shirt like this. For reference I am 6'2″ 195 (probably over 200 after these burgers) with a 42 chest and I am wearing a size medium. Comes in this pop of yellow and also red.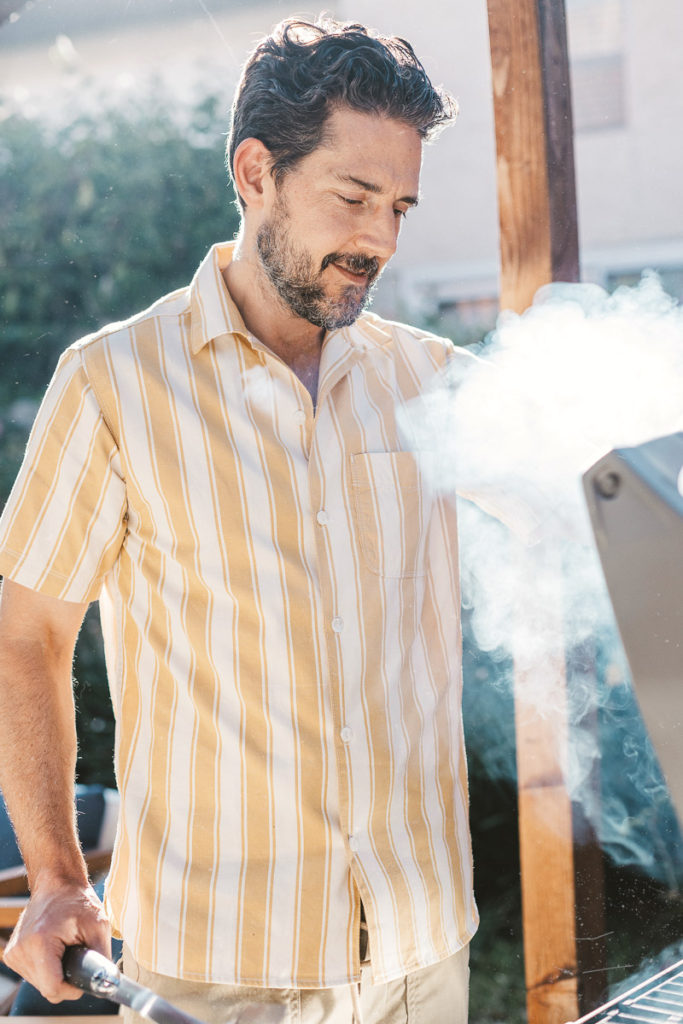 Outfit – Pants
Now I the first instinct is wear shorts, right, well let me advise a lightweight pant so that you can transition your look into nighttime. Unfortunately many cities have cancelled their fireworks to keep everyone safe, but I would suggest enjoying the evening with your family and a cold beer or cocktail. I'm sure a neighbor or two will set off their own illegal fireworks you can enjoy. These twill fatigue pants from ALL VIEW are the perfect pick to round the look. The drawstring and elastic waistband are easy to slip on for the day. Add in the front fatigue pocket and you are on trend with the big pocket look according to GQ. For reference I am a size 33-34 pants and I went with the medium. These pants come in four great colors.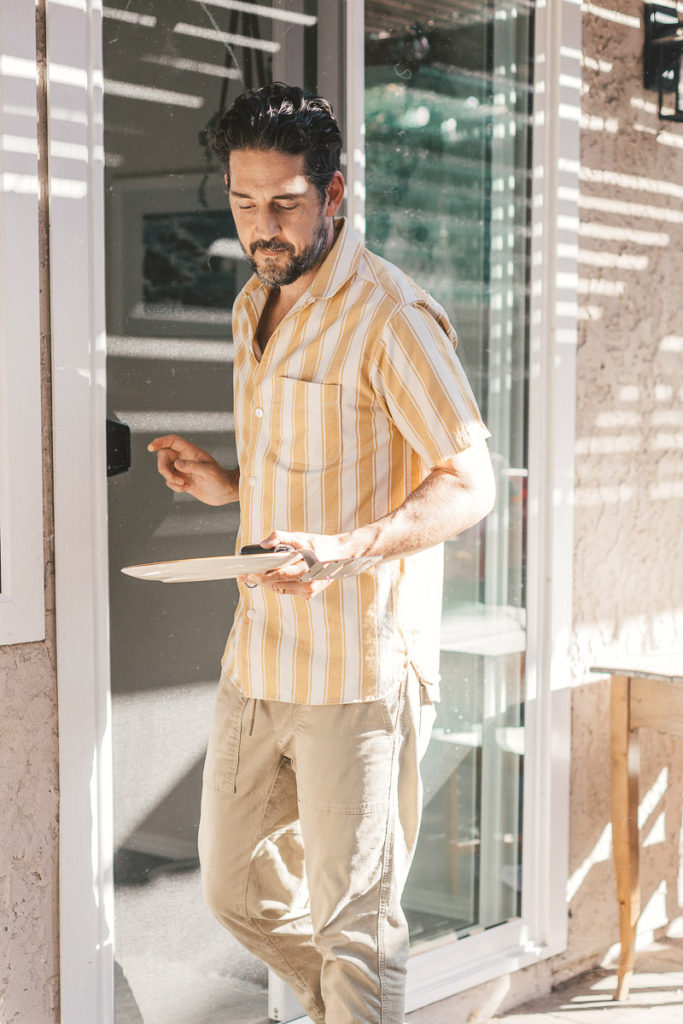 FOOD
Now that you look good, what do you put on the grill? My wife and I just stumbled across a food delivery company called Crowd Cow and so far been blown away by their meat. This is not sponsored, just sharing a great experience. We had the Bison burgers here on the grill with just a little salt and pepper and onions mixed into the patties. That is a key for flavor if you aren't already doing that, but cut up some raw onions and pack them into the meat before making your patties.
For tomorrow's meal, we have more meat from Crowd Cow, some turkey hot dogs and the bison brats. Super excited about the brats, so I will make sure to let you know how they taste. Grab all the condiments you will need and we splurged with a pretzel bun. We buy ours from Whole Foods and they do not disappoint in flavor. I had two, don't tell, but if you are at home staying safe like you should than who would you tell.
[envira-gallery id='3908′]
And then of course enjoy with your family. The little wants whatever is on mom and dad's plate, so sure give them kiddos a little bite of your burger and have a happy and safe 4th of July.