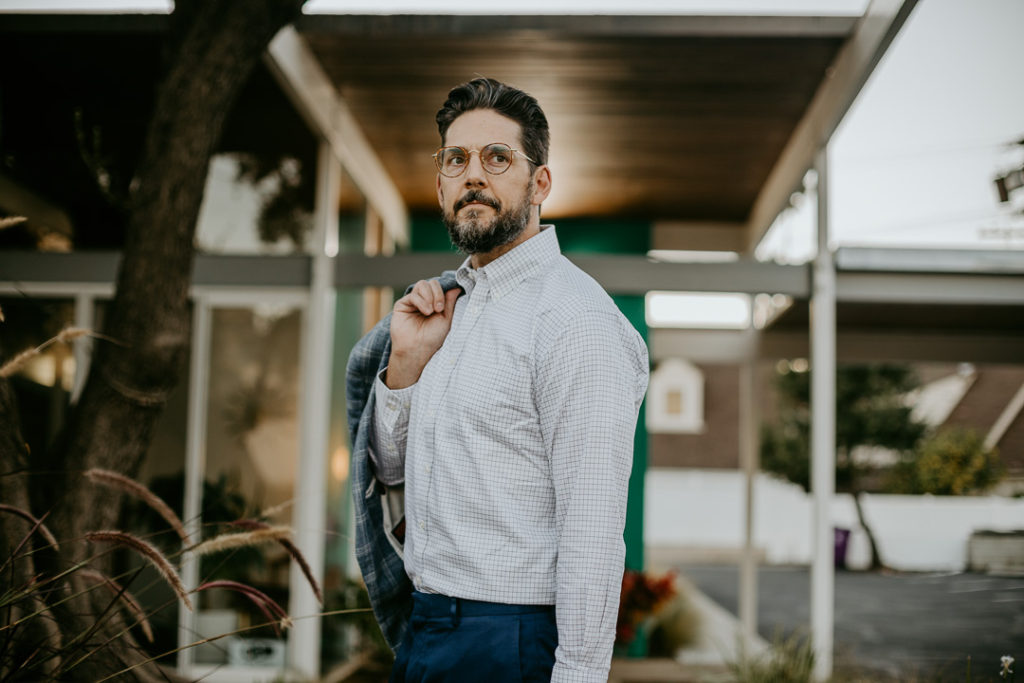 Finding the right dress shirt can be a long arduous process for most men. Let's be honest guys, sometimes clothes can be relegated to your wives, girlfriends or holiday gift giving. We either don't have the time, don't like shopping, or simply don't know what to buy. Let me help you by introducing the one stop shop Paul Fredrick. Not only is the fit and feel versatile all year round, but the Non-Iron IMPECCABLE Dress Shirt is game changing…life changing even. With a perfect fit guaranteed.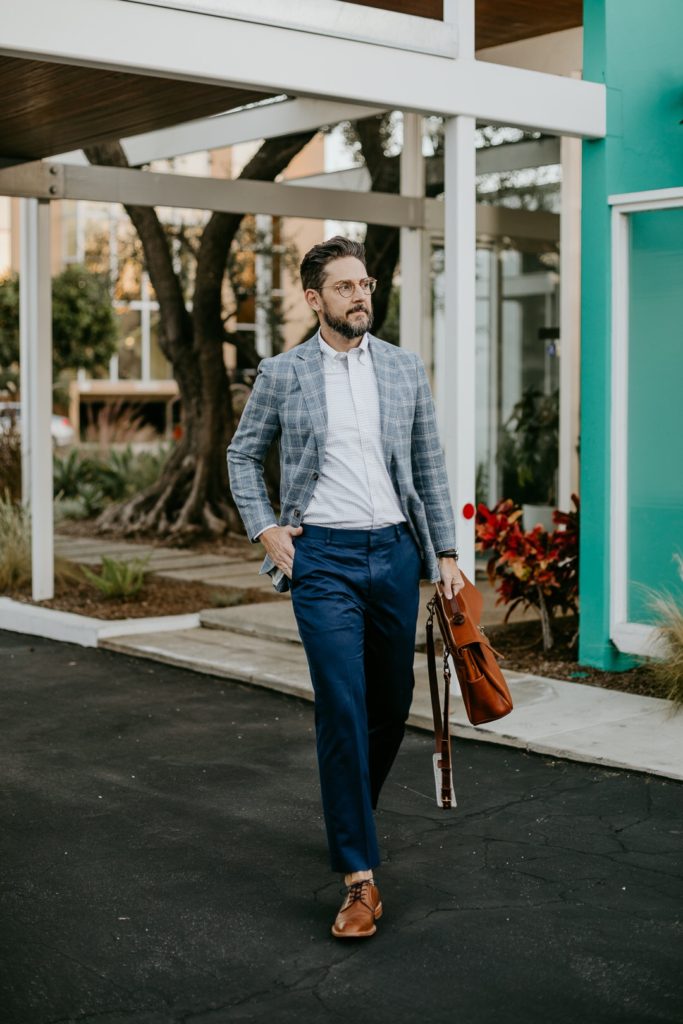 Not too light and not too heavy, this dress shirt can be dressed up with a blazer or down with a pair of dark denim. A few key things to look for when buying is the right color, fit, and feel. I typically lean towards blue tones as blue is very neutral as well as it looks good against olive skin.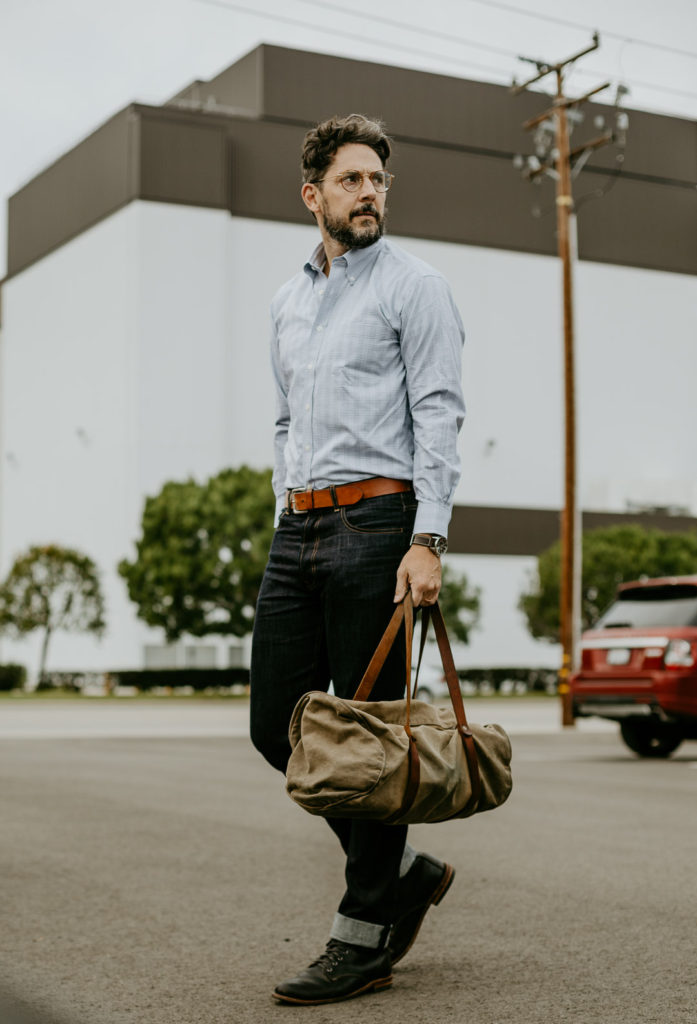 The fit is the most crucial element of finding the right dress shirt for you. While you want it to be slim it shouldn't be too tight like you are headed to the gym. But steer clear from anything baggy no matter what your silhouette is like. A long tail is key for tucking in and who can argue with an iron- free, stain resistant cotton?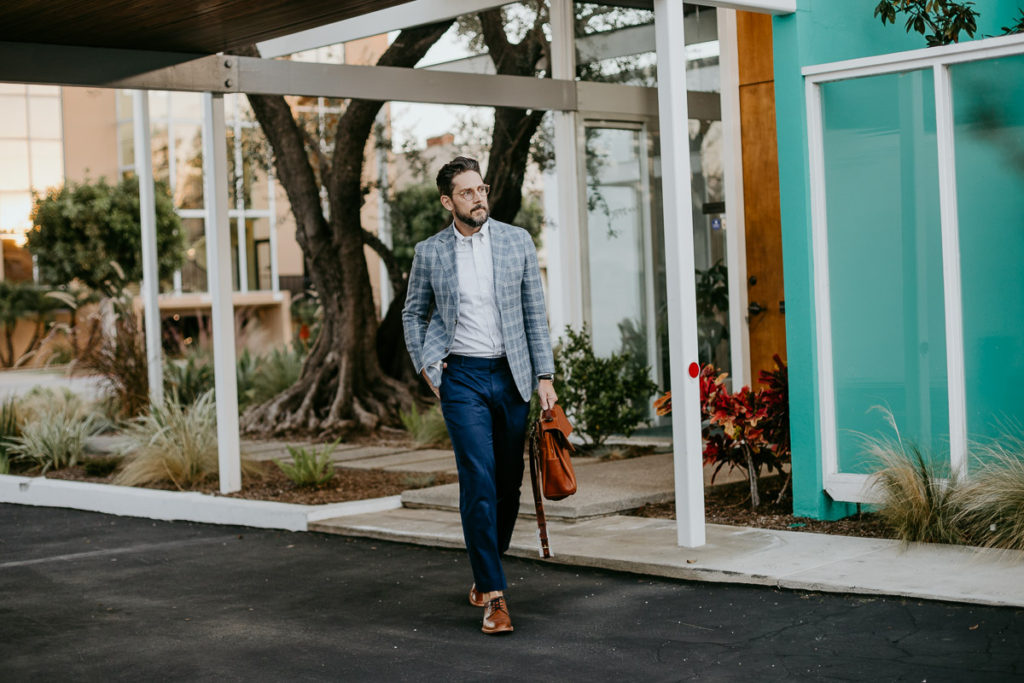 Like I said, this dress shirt is your professional game changer. While it doesn't have super powers to help you land that job or book that promotion, it will free up some of your time so YOU become the person they will want to hire.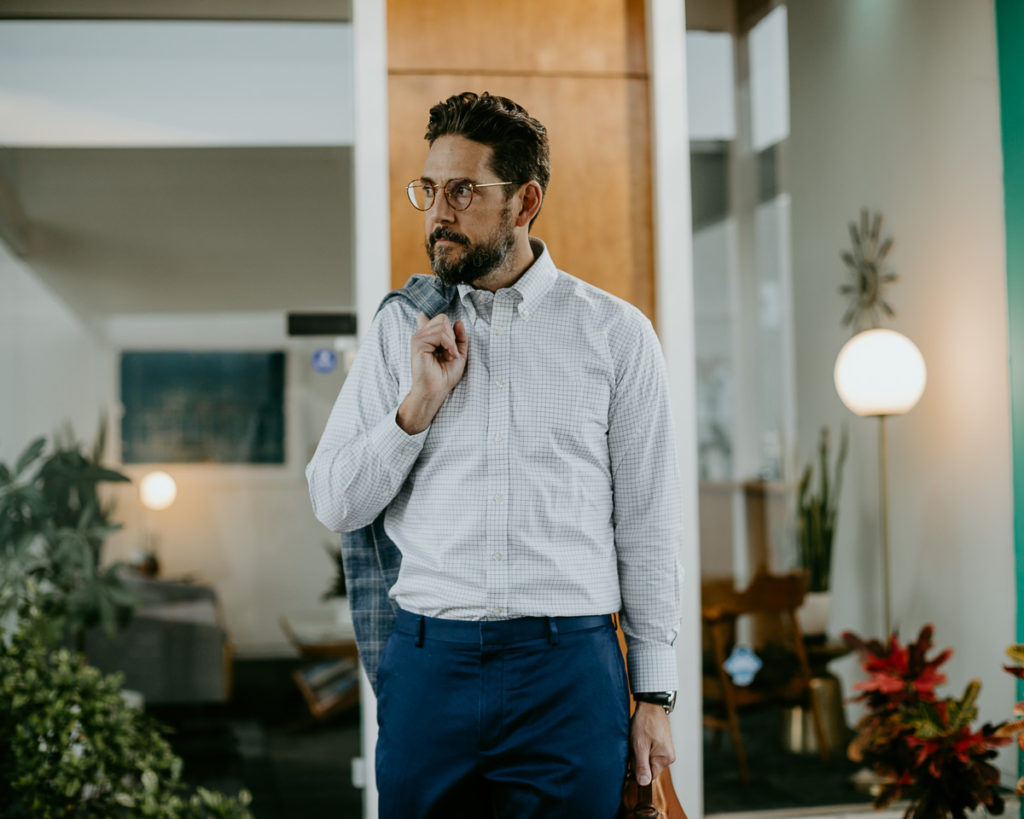 Style Details
• Impeccable Collar Band™: flexes up to 1/2″ 
• Impeccable Seams™: perfectly smooth seams
• Impeccable Stain Release™: all-over stain resistance
• Impeccable Cleaning™: soil release inside collar & cuff treatment
• Impeccable Coolness™: moisture wicking, fast-dry comfort
• Impeccable Softness™: luxuriously soft feel
• Impeccable Soil Release Collar & Cuff™: no more collar rings & cuff stains
• Non-iron 2-ply Impeccable Cotton Pinpoint
• For Best Results, Machine Wash Warm Like Colors, Tumble Dry.
• Break Resistant Buttons
• Regular, Big & Tall
• Top Center Placket
• Split Yoke
• Single Front Rounded Pocket
This blog post is sponsored by Paul Fredrick. All thoughts and opinions expressed are my own.