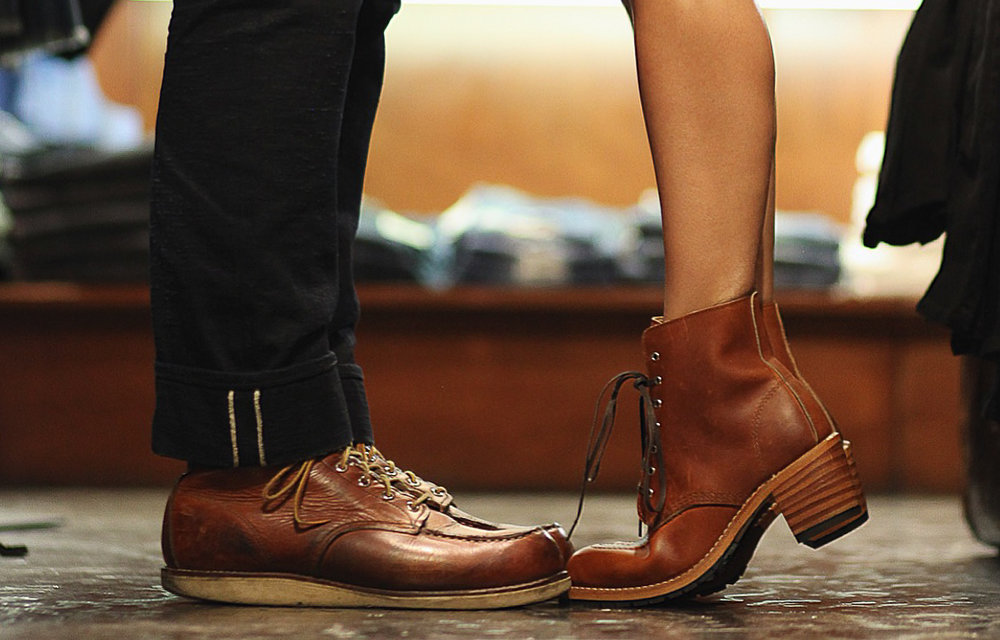 The women's line of Red Wing Heritage boots has finally arrived. Winter had come and these boots are just as amazing as their male counterparts. Let's Red Wing Together and show the boys what we are made of. After all, Ginger Rogers did everything that Fred Astaire did, just backwards and in high heels. Follow us as we style together through our adventures and everyday wear of Red Wing's outlasting shoes.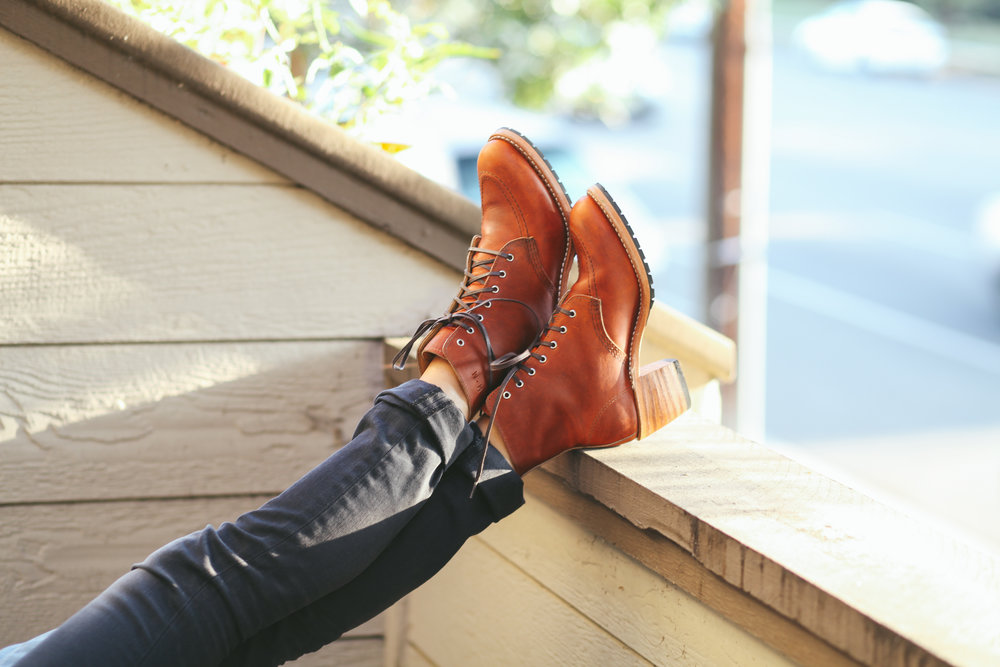 Devin has long been a fan of Red Wing boots starting with his 875 Classic Moc. Whether it be from inside the office or out on adventures these boots pair well with denim and/or chinos. The beautiful patina that has developed over time has only made wearing them in even more unique.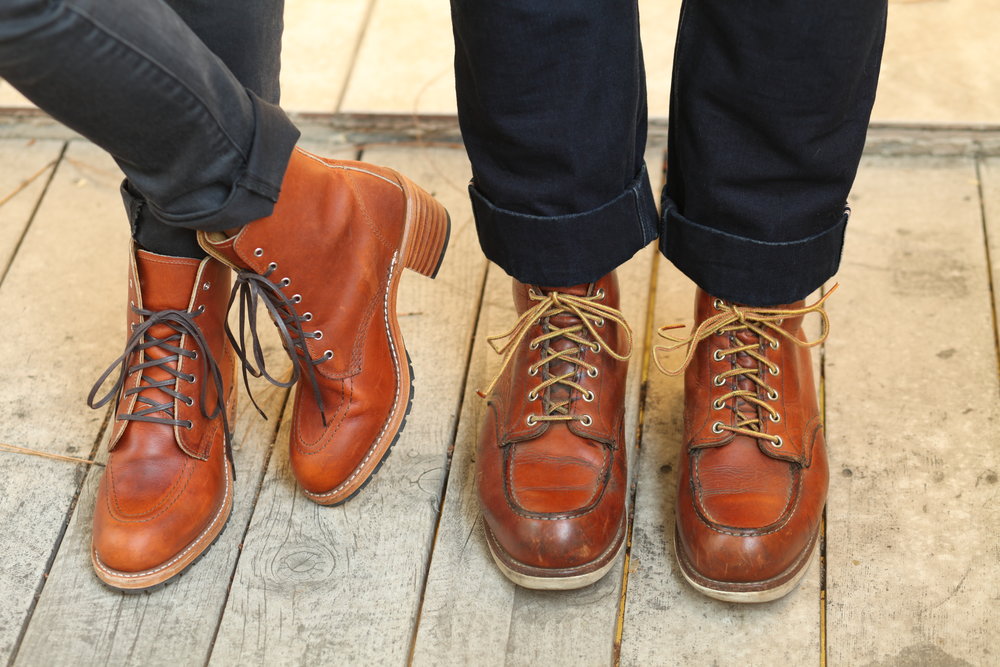 So what better way to complement this boot than with the Clara Boot in Oro Legacy leather (above) which is the same leather used in the men's 875 Classic Moc, just thinner and more light weight. It was inspired by Red Wing's first boot for women, the "Gloria" (below) but reinterpreted as a shorter version of their tall moc toe lace-up boot. The Clara stands out as a classic Red Wing design in a modern expression with a Vibram sole for optimal comfort and traction.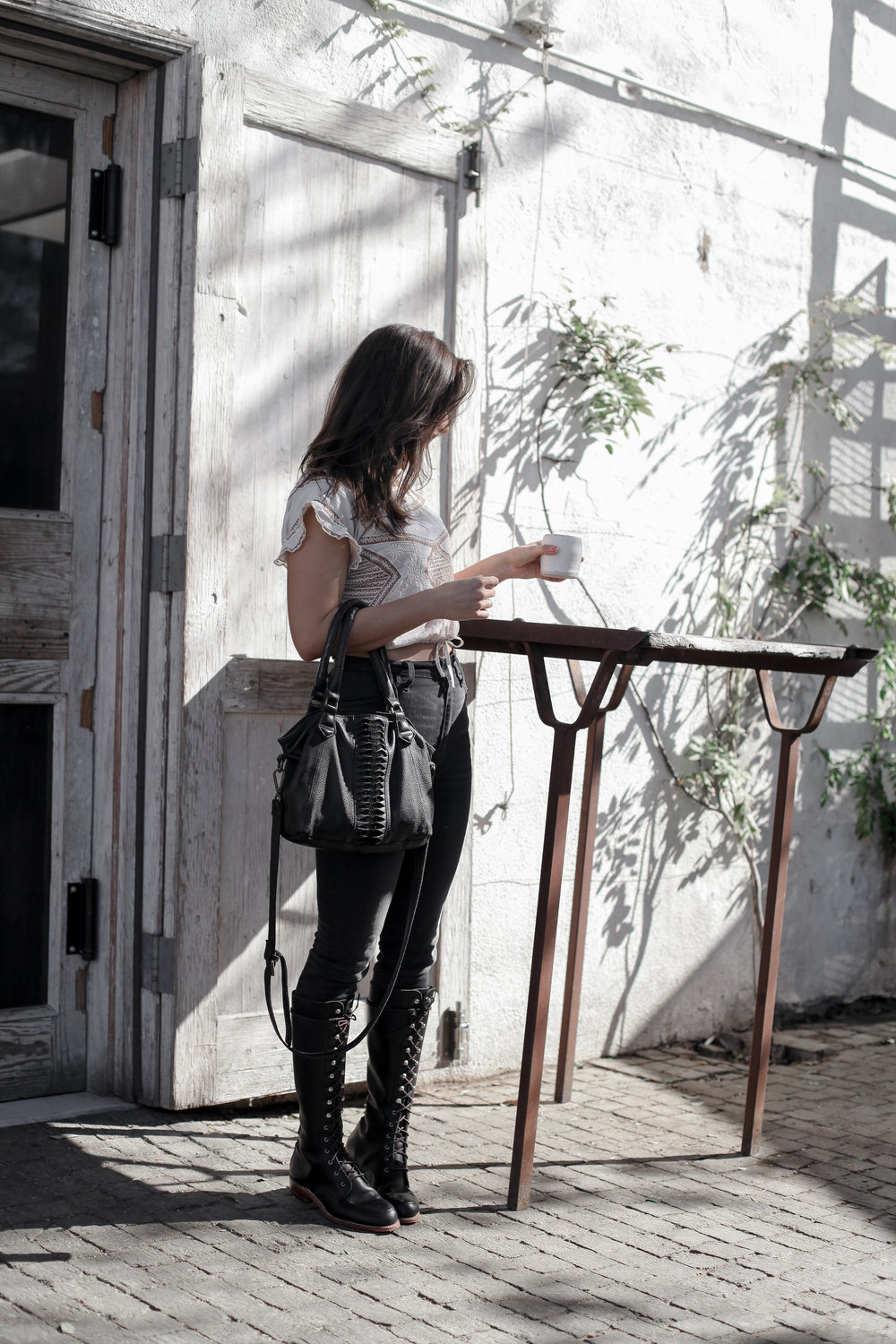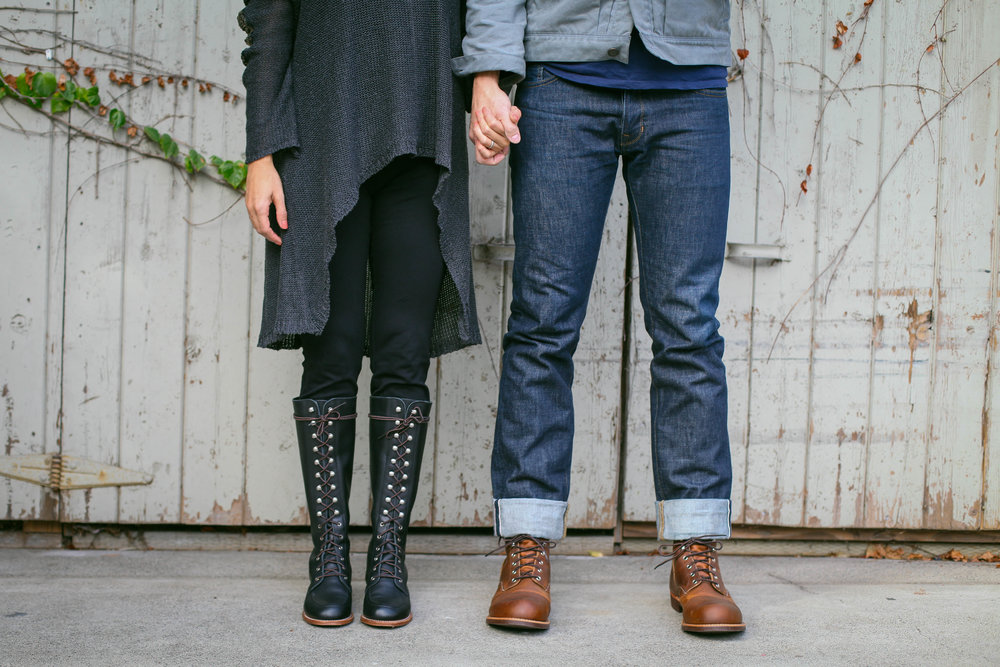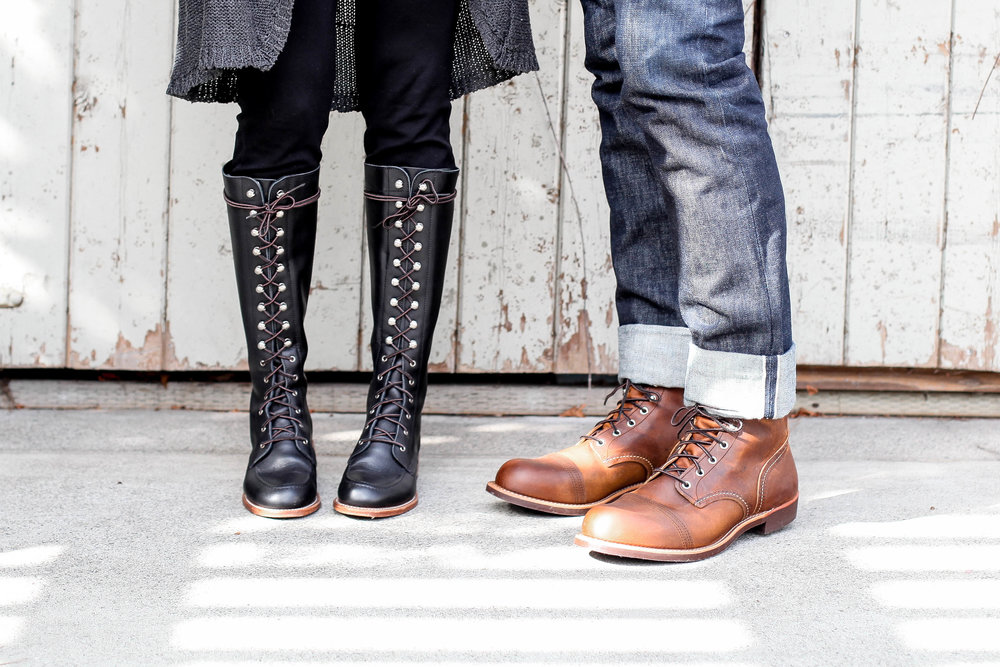 The Gloria debuted in the 1926 catalog as a camping, hunting and touring boot for women. "With the popularity of knickers, and masculine manners, a pair of boots has become almost a necessary part of the fitments of girls' and women's wardrobes."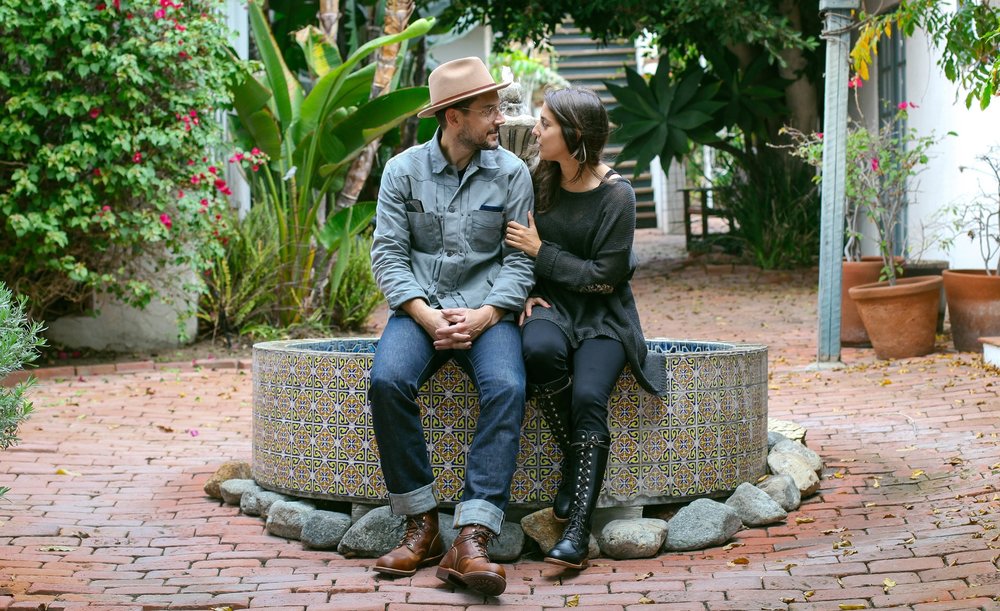 Red Wing Shoe Company started making boots for women amidst the Roaring Twenties, creating a collection specifically suited to the needs and activities of independent women of the time. The boots built today are as enduring as the boots built over 100 years ago. Now we can carry on that legacy with the Women's Heritage Collection and continue making history in style and comfort.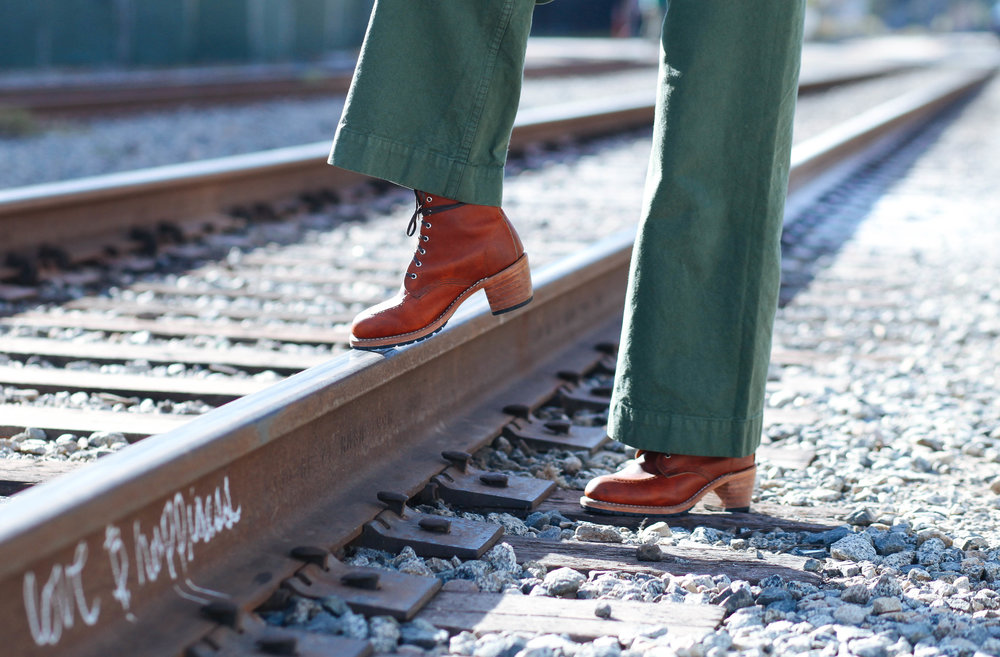 SHOP THE LOOK
HERs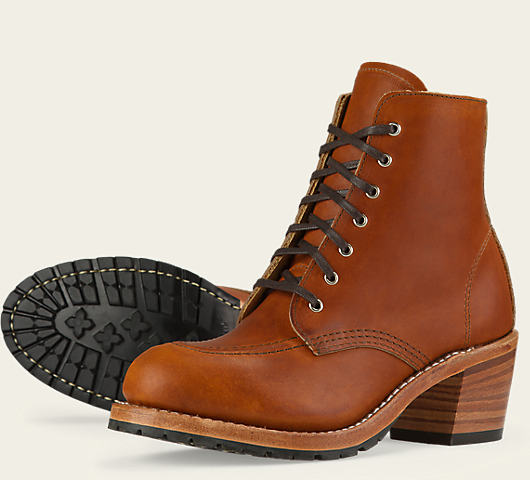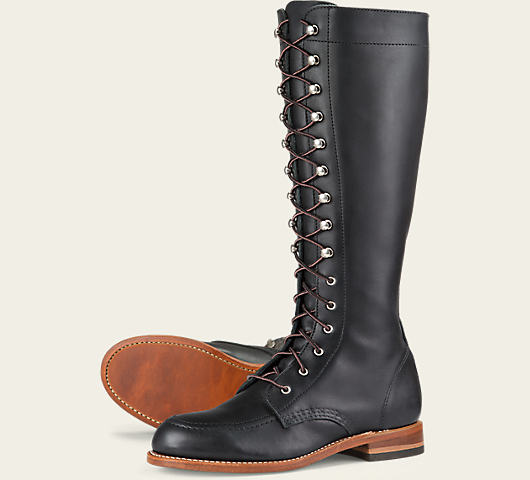 HIS