The Road to Hana, a small town on the island of Maui, Hawaii, is a must see when visiting the island. Not so much for the town itself, but for the road trip. The Road to Hana is much like life, it's not about the destination, it's about the journey. So let us share with you our TOP 5 INSTAGRAM PHOTO STOPS on the Road to Hana.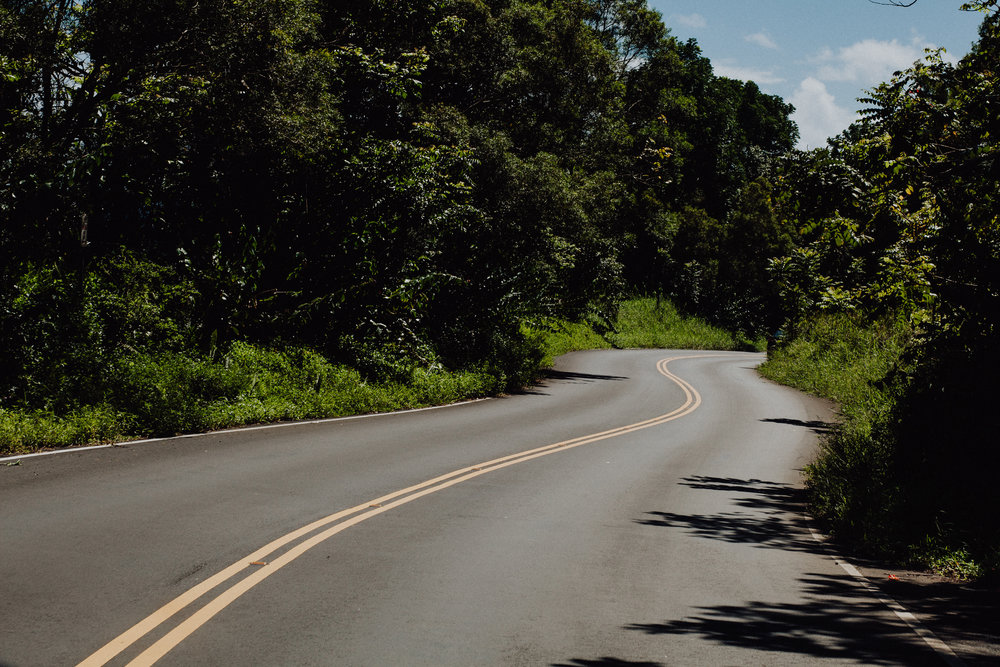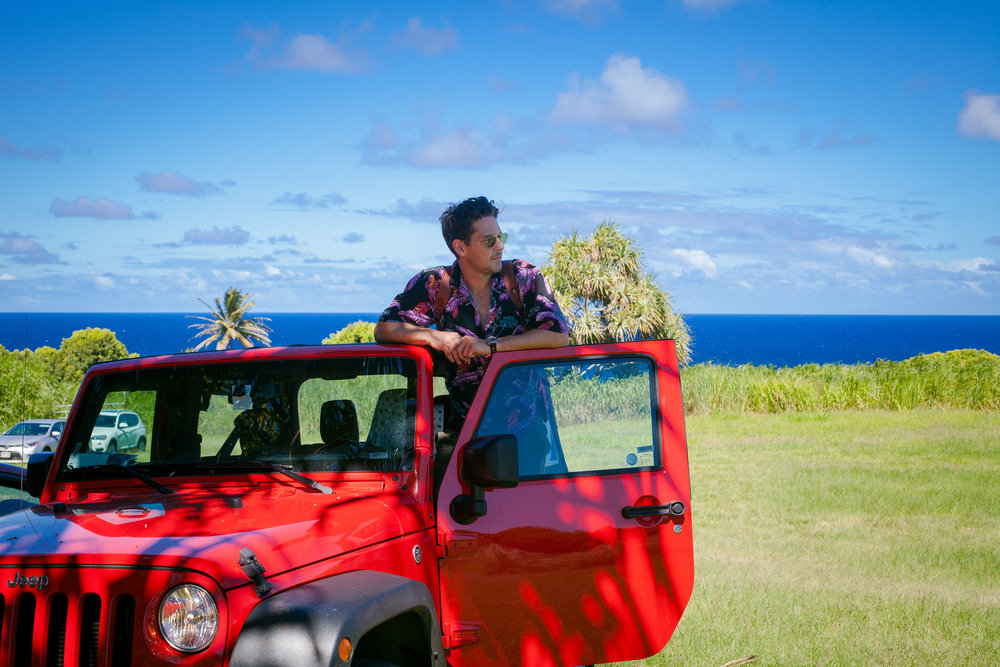 Let us start off by saying, it is a long drive with a lot to see, so if you are doing this for the first time, just know, you won't be able to do it all. Hopefully, this will help you in your journey. Starting with NUMBER 1.
1. Keanae Peninsula
One of your first stops is just past mile marker 16, to the village of Keanae. The jagged black rocks make this a beautiful first stop for a photo, here you can catch glimpses of the famous North Shore waves.
On your drive down, you'll pass a stone church built in 1856 (seen in the photo below), this was the only remaining building after the devastating tsunami of 1946. The 35 foot waves came crashing into the village with no warning, leaving twenty four people killed.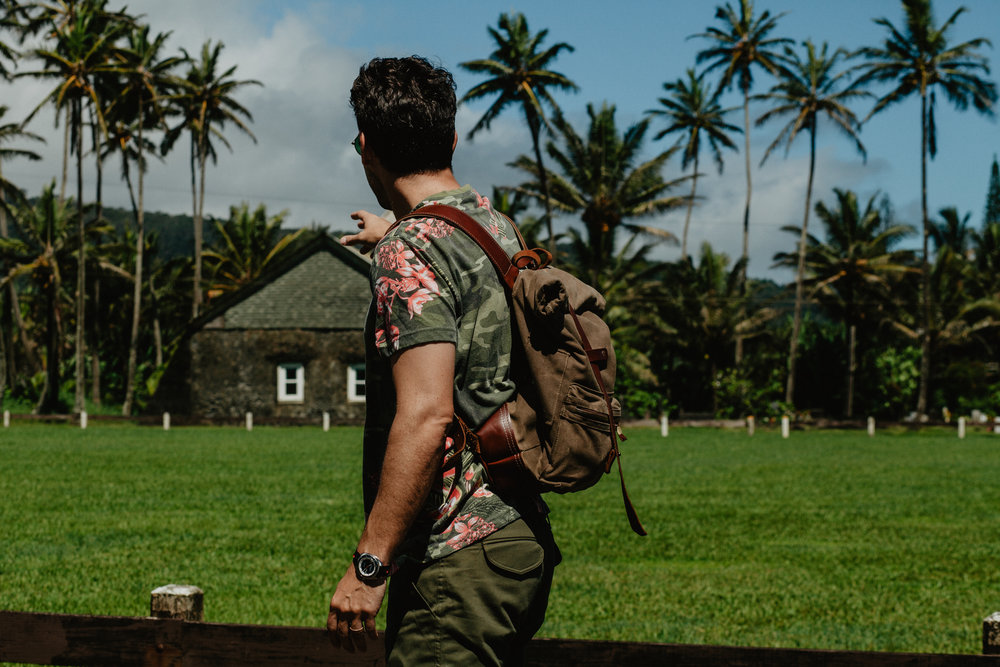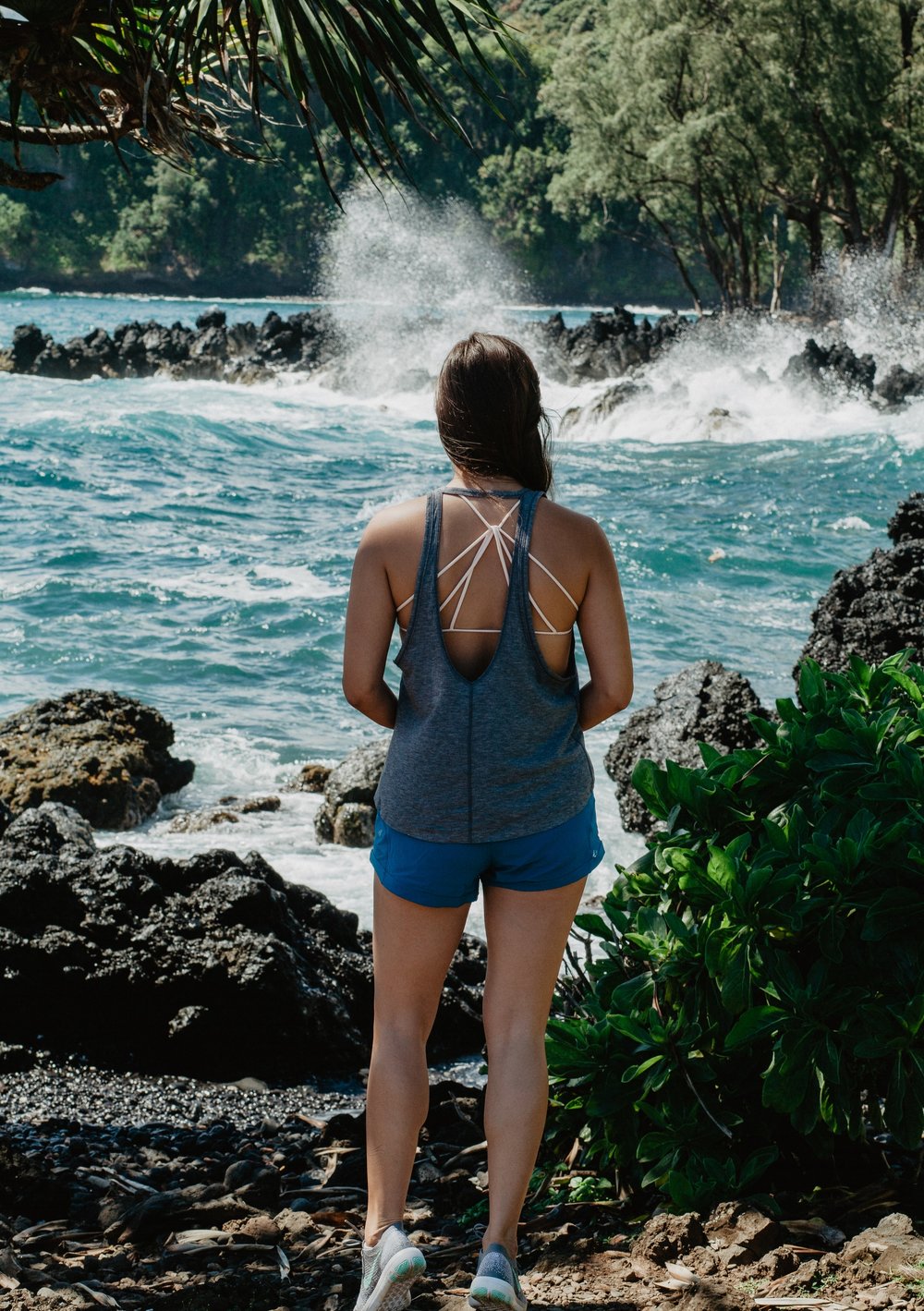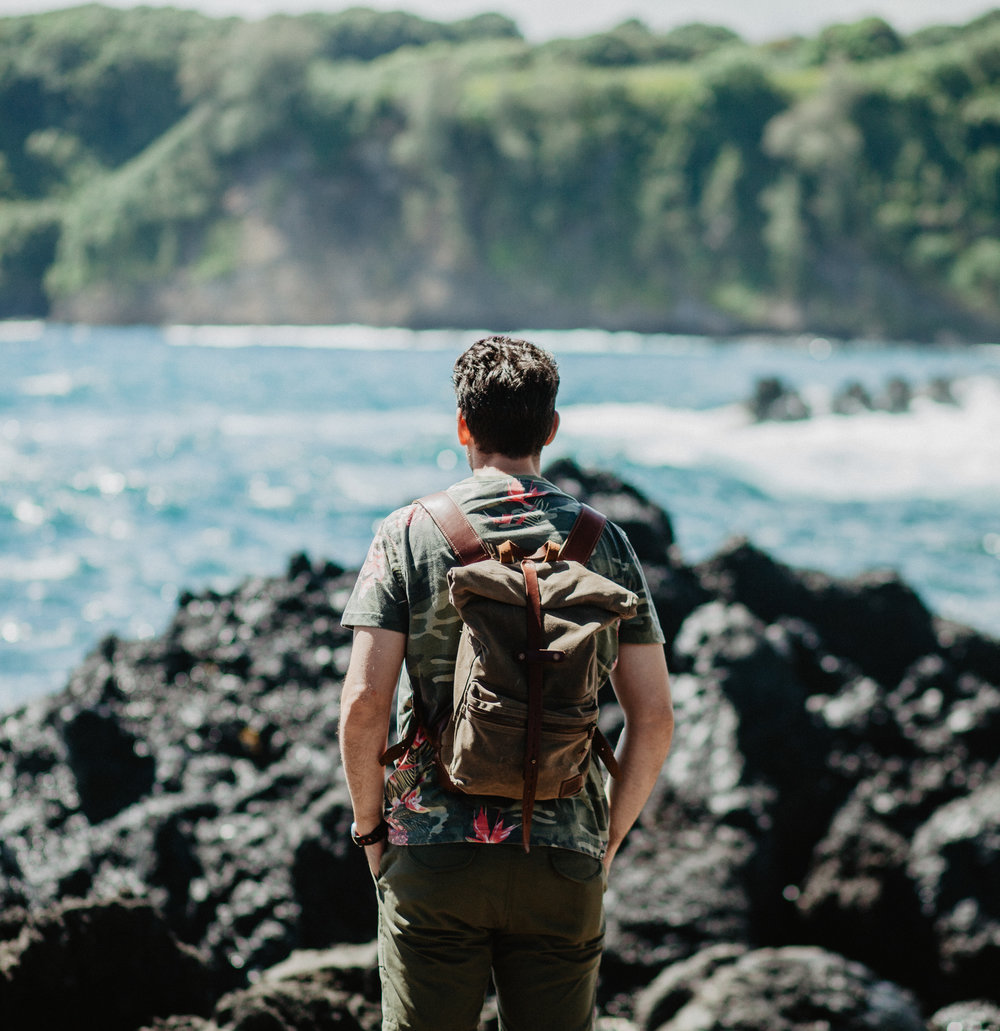 2. Black Sand Beach (Wai`anapanapa State Park)
Black sand beach can get very crowded, so you may have to be patient in order to get the shots you want. Here is our recommendation, as you enter go all the way to end of the beach where, everyone seems to congregate right at the entrance once they come down the stairs. Here are two photos we took: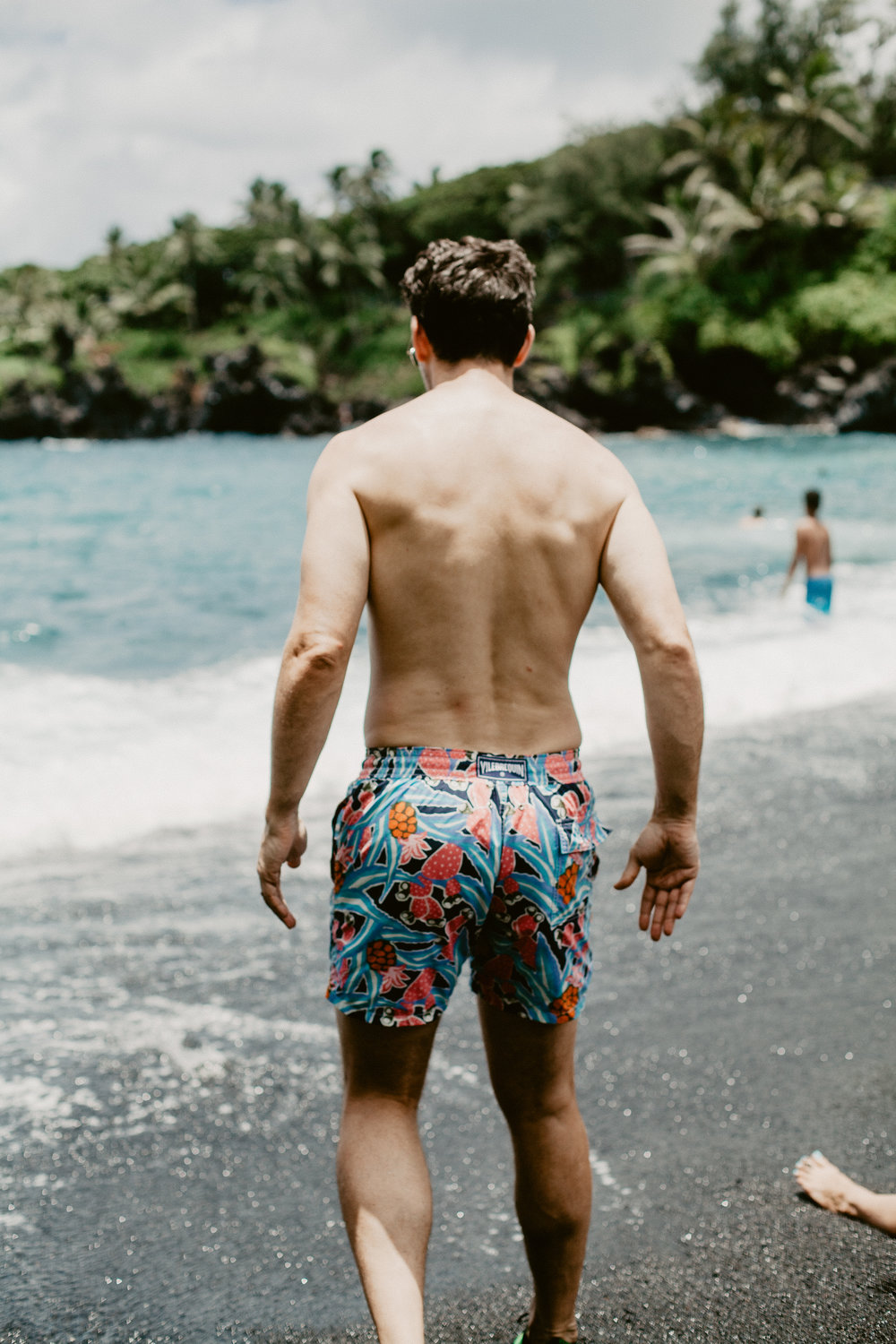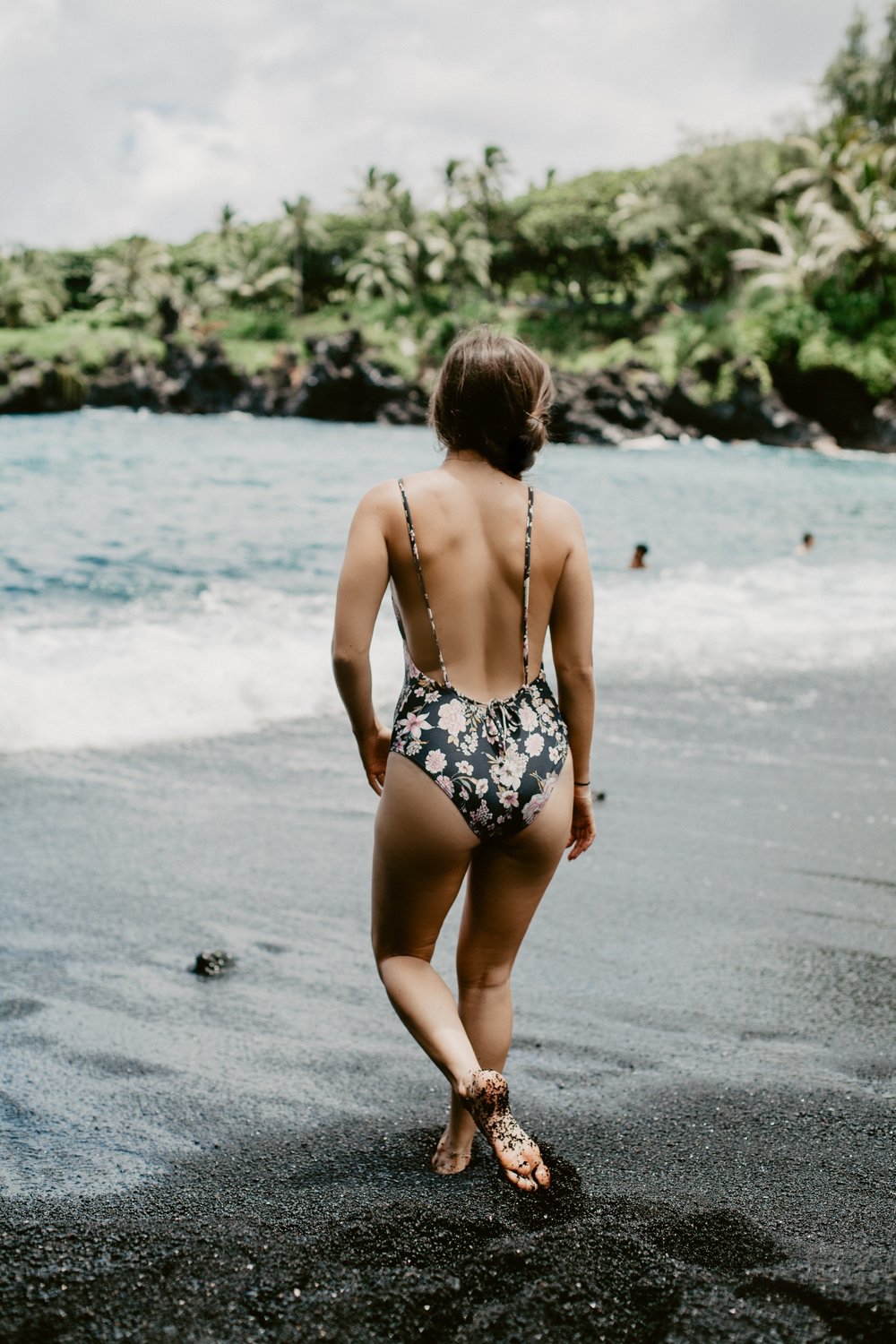 The coarse black sand feels more like gravel, so it is not the best place to lay out. Now off to the second location. At the end of the beach after your first photo, there is a small hike up the hill where you can take it all in from above. It is an easy hiking, but does require footwear, so do not attempt it barefoot. The view up here is breathtaking, see photo below.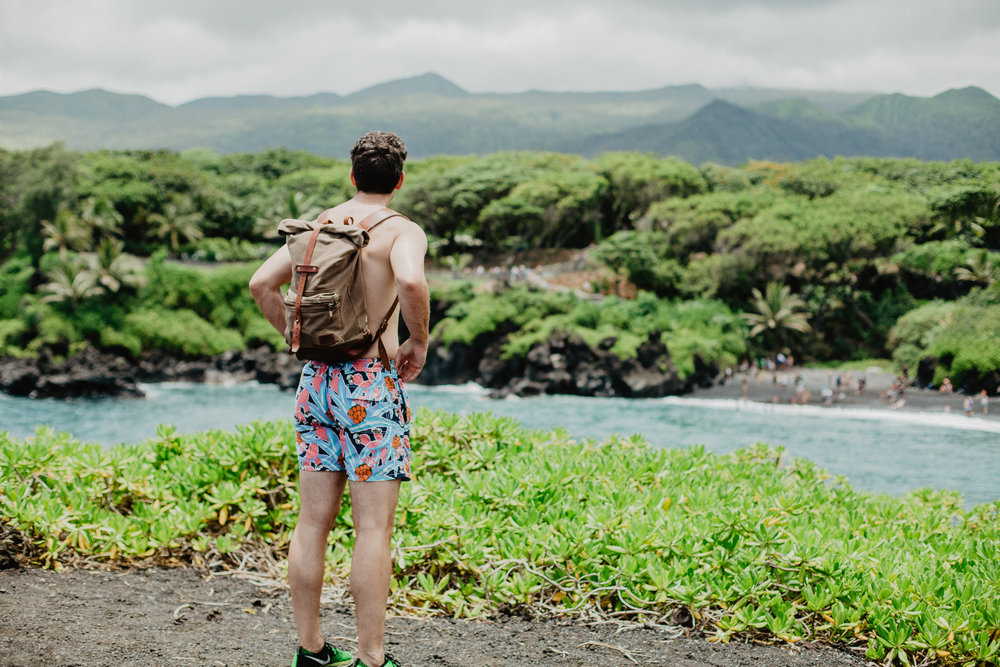 3. Halfway to Hana
You've made it this far, so take a break, pullover and of course take a pic. But don't do it alone, grab yourself a shaved ice and snap away. Don't sleep on the other treats, this rest stop also has some amazing banana bread.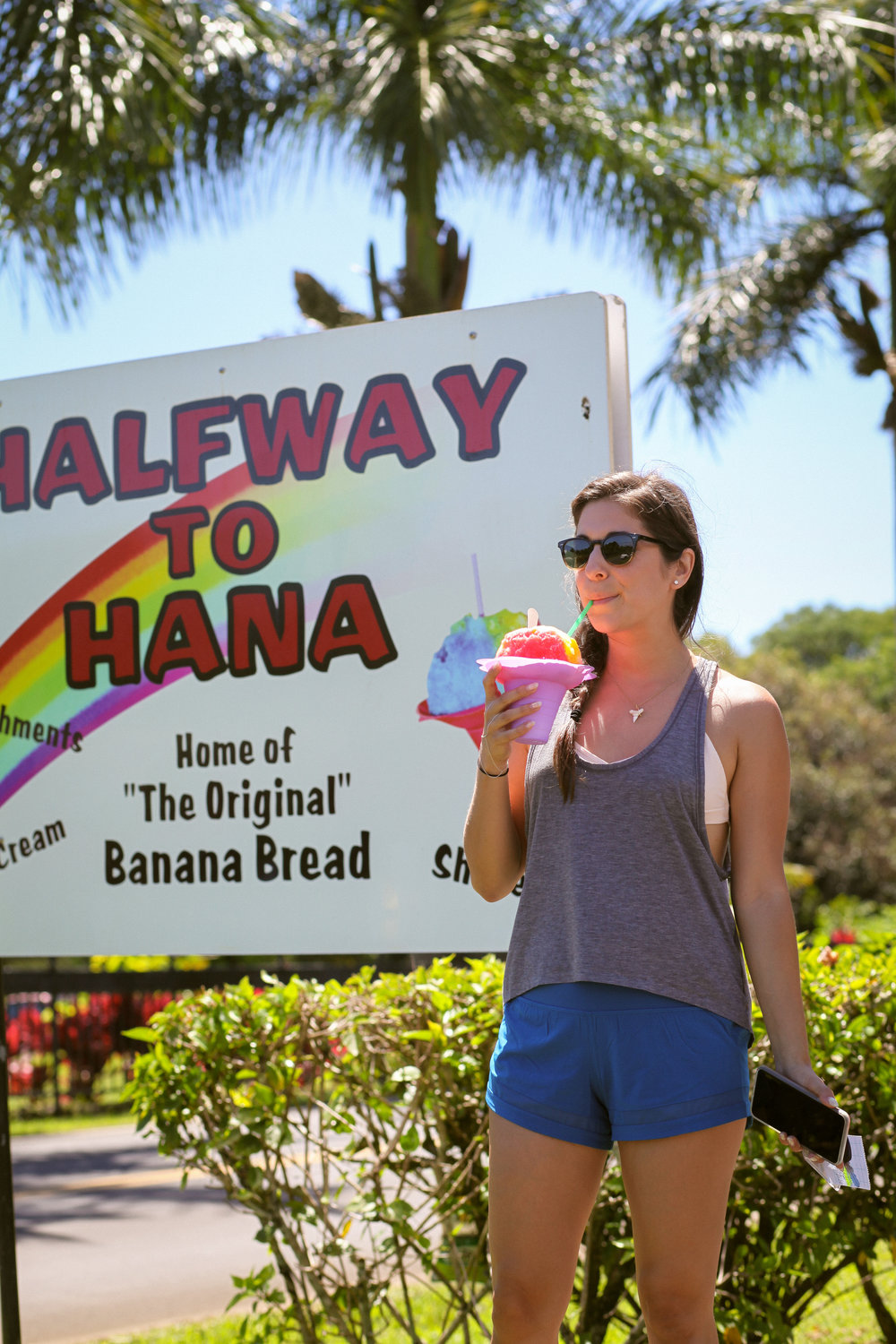 4. Red Sand Beach
A locals spot that all the tourists talk about. Word of WARNING, this is a hike with some potential danger. If you have never hiked or have small children, we would not recommend this beach. For those capable, here's what to do. Make sure you pick up a paper map as the GPS is not always reliable on your Road to Hana. For the most up to date directions, check the Maui Guidebook here. Now once you arrive, there are photo ops everywhere, the red sand glowing from the sun's glare and a tranquil beach environment.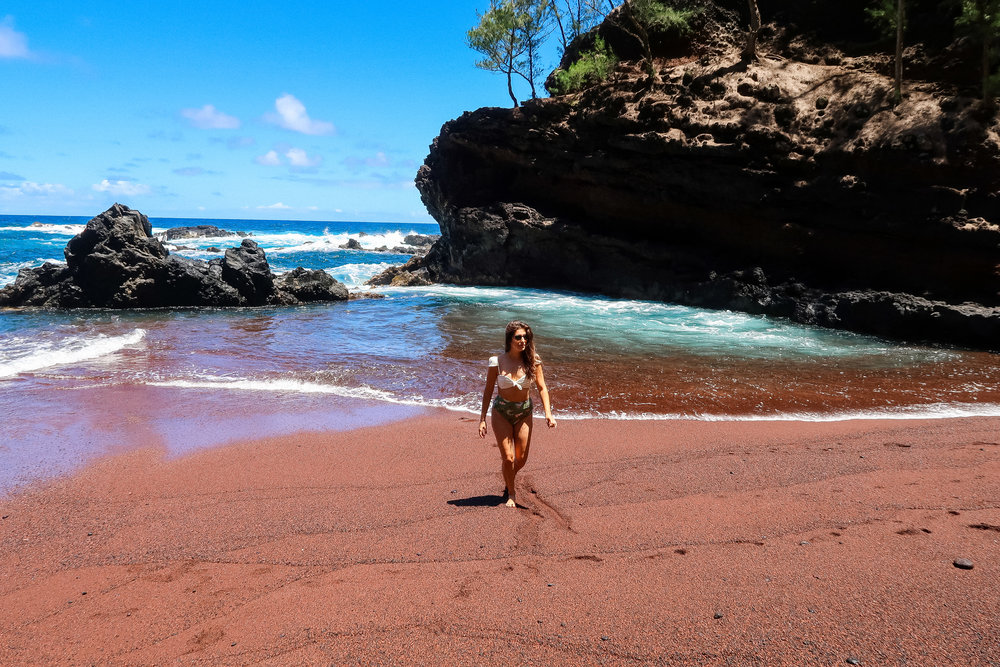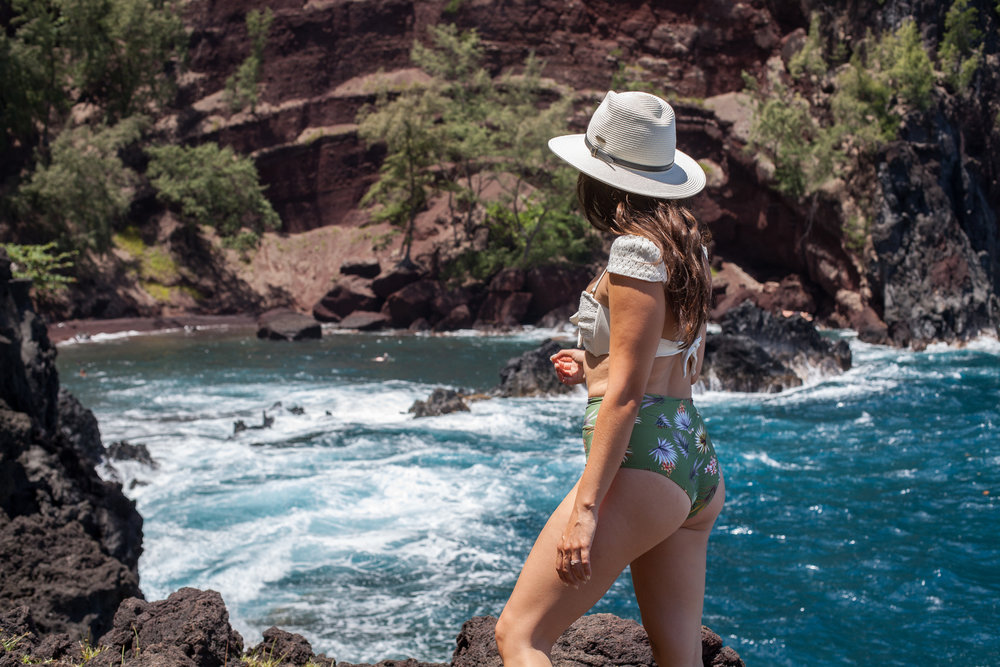 5. Hawaiian Rainbow
The Road to Hana comes with it's twists and turns, but there is also a rainbow at the end of the rainbow. You've done, you have been through sun and rain and we can only hope you get to experience the beautiful sight of a Hawaiian Rainbow.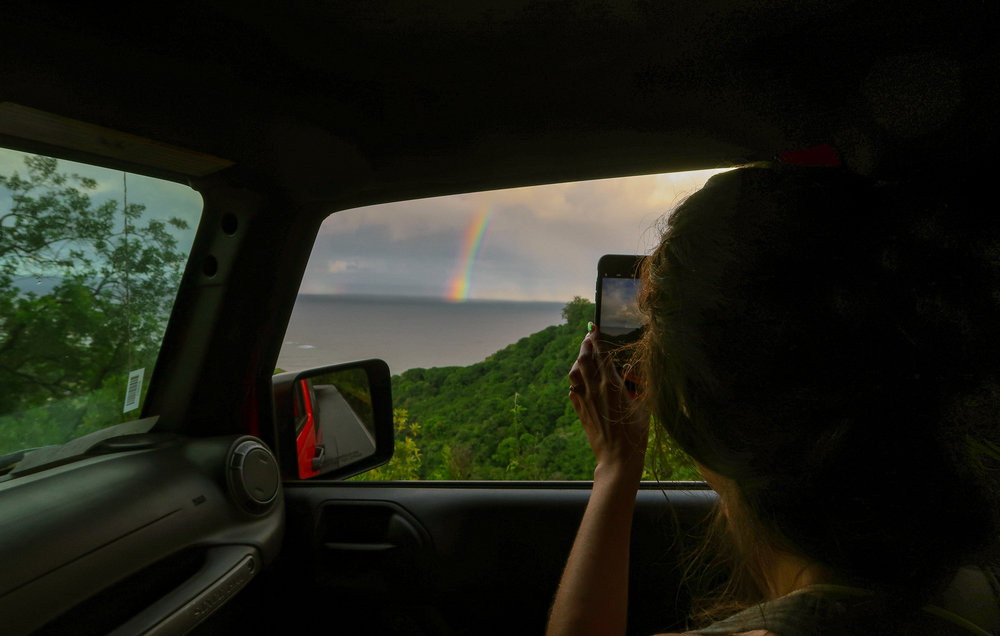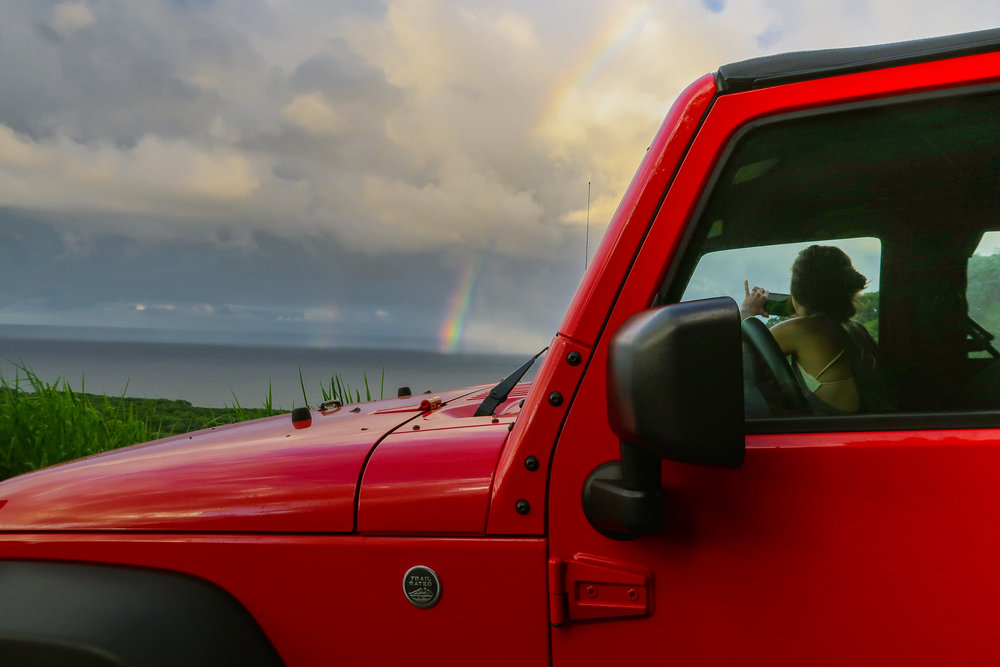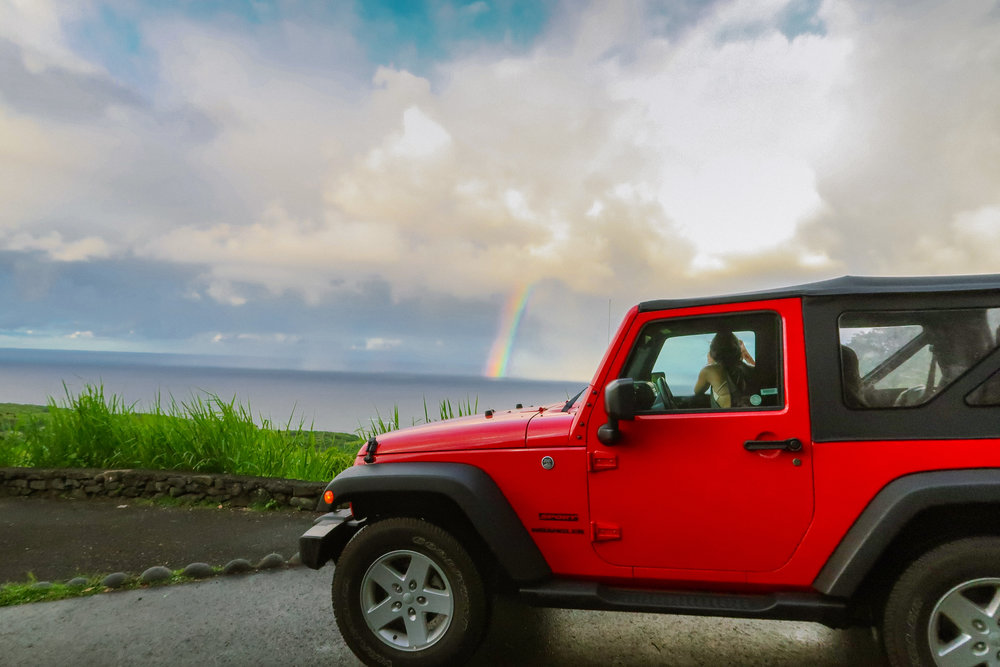 There you have it, the Road to Hana in 5 stops! Well, let's be honest you will probably make more than 5 stops, so fell free to share with us your photos on your Road to Hana with #outlinedtravels or leave us a comment below.
SaveSave
SaveSave