This is a sponsored post written by me on behalf of UPPAbaby. All opinions are 100% mine.
Top 3 Reasons You Need the UPPAbaby VISTA Stroller
A stroller is a stroller right? Wrong. A stroller is so much more and we wanted to break down the top three reasons why the UPPAbaby VISTA Stroller is the right choice for you.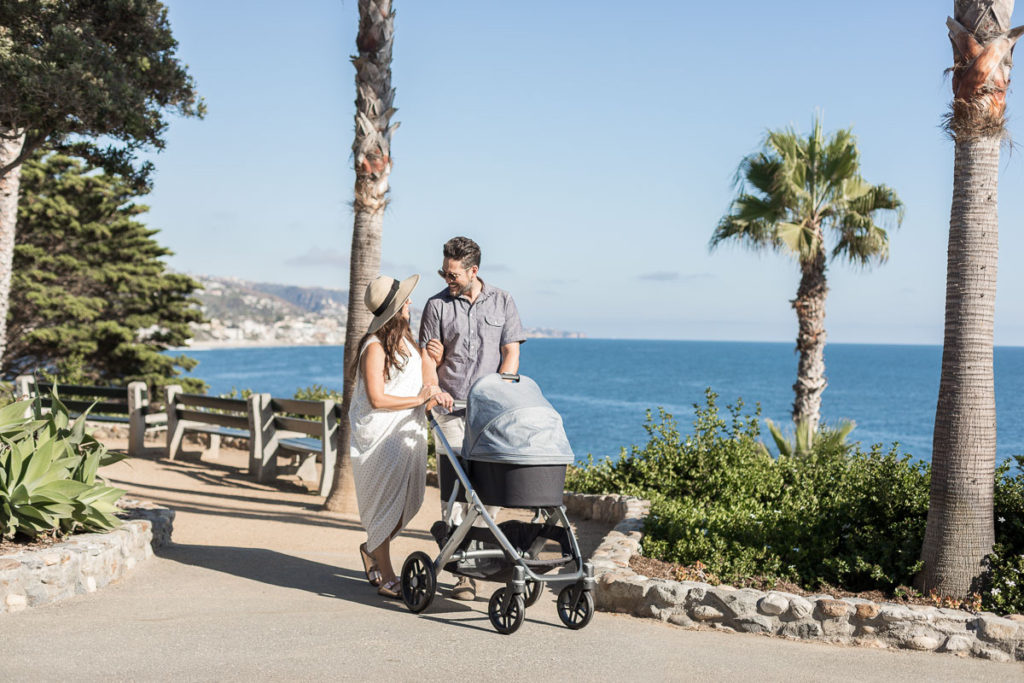 First and foremost, you need a stroller that is going to be easy to use. Just enough bells and whistles to get you from point A to point B with a smooth and comfortable ride. One of the reasons we chose the UPPAbaby VISTA was not only because it was lightweight, but it was also so easy to fold up. It even stands when folded so you don't have bend down to pick it up. Gone are the days of attempting to cram a whole stroller in your car (yes, we've been there) Now, you can literally fold a durable stroller in as easy as 1 – 2 – 3.
Now, for the smooth ride. It really is like the Cadillac of the stroller world. The shock absorbing front and rear suspension make it comfortable for baby and perfect for off roading. Park stroll anyone? Not to mention the large basket is by far our favorite feature. We can take everything we might need for a new adventure.
2. Functionality
What's the point of relieving the carrying duties of your child, if the stroller is less functional than just picking them up? That's where the VISTA comes in strong, since you can use the UPPAbaby from newborn to toddler stage. The bassinet is perfect for having your beautiful babe face you and also be comfortable at the same time. It is literally a bed on wheels. And you can use the bassinet as a safe overnight sleep option. This is perfect for travel where less is more when it comes to babies.
There are also adapters for car seats making transitions even easier. And you can even add lower adapters to stroll a toddler seat and bassinet at the same time!