This post is sponsored by WLabs. I received compensation, but all opinions and content are my own.
We recently attended WLabs Innovations' exclusive supper club dinner to experience the new WLabs™ Smart Oven firsthand. The event was hosted by celebrity chef, Katie Lee, who showed us how to make a few of her favorite recipes with the help of this smart appliance.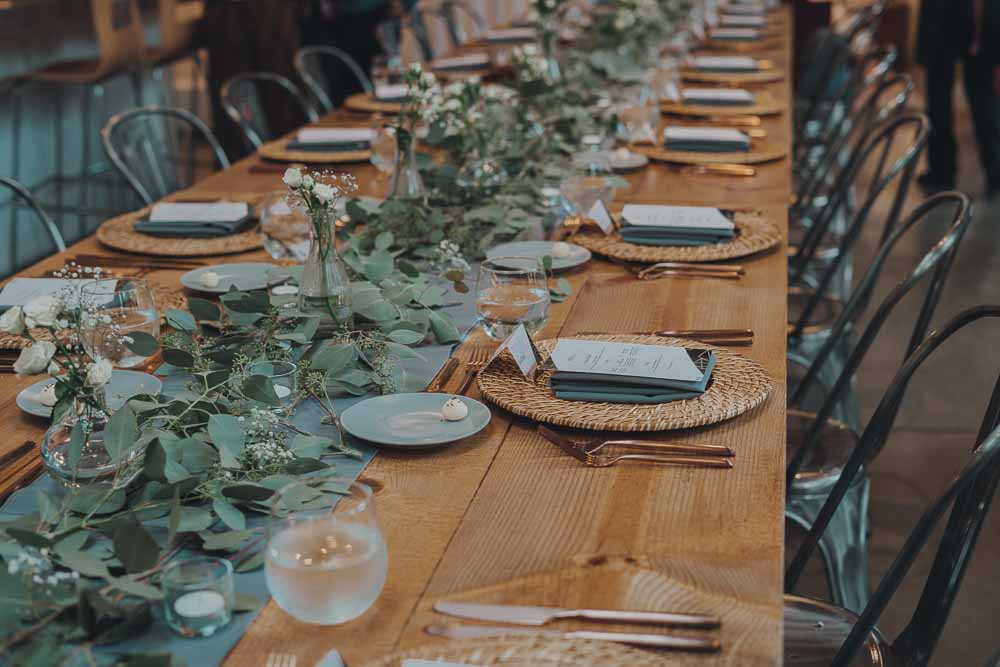 Not only is this oven smart, but it's functional, practical and takes the confusion out of cooking. Think– George Jetson. From bake and broil to dehydrate and air-fry – you can 'set it and forget it' by making your favorite recipes all in one spot. One of the most amazing features is it can detect the type of food you've placed inside and determines whether it's fresh or frozen. Now that is innovative!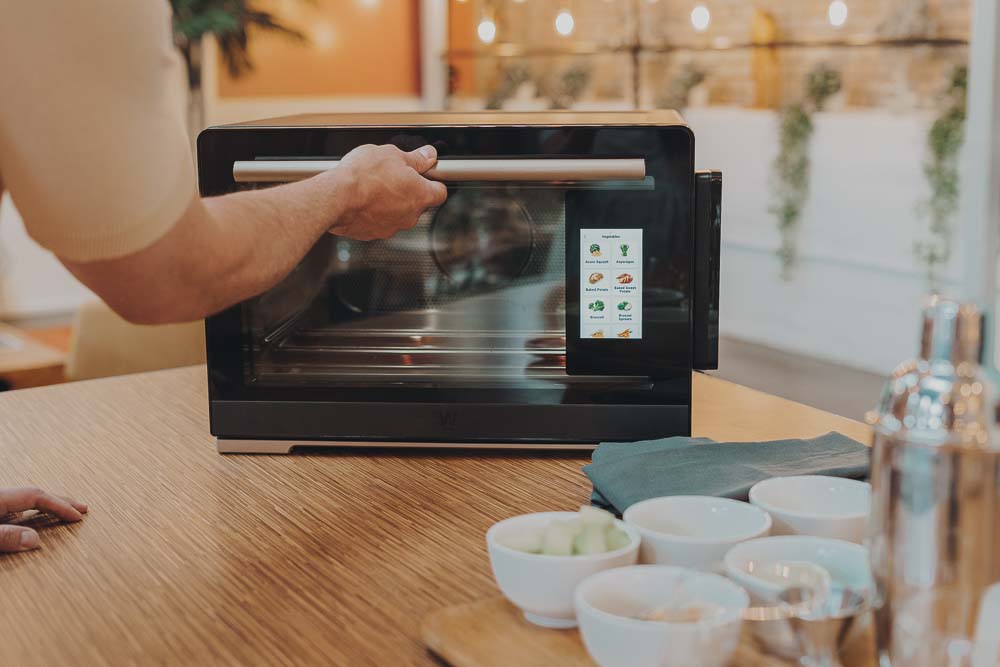 The highlights on the menu began with cocktails. The best way to start any meal in my opinion. Celebrity Chef, Katie Lee, mixed up some honeydew margaritas using dehydrated limes made in the smart oven. With this feature you can dehydrate fruit, make beef jerky and even cook up some dog treats for your furry family member.
Next up, fried shrimp appetizers. Now who doesn't love some fried food especially for the holidays or family gatherings? Being able to air-fry food without all the oil is an amazing option. And this lightly breaded shrimp only took 8 minutes to cook! Plus, the built-in preheat feature eliminates any lag time between preheating and cooking.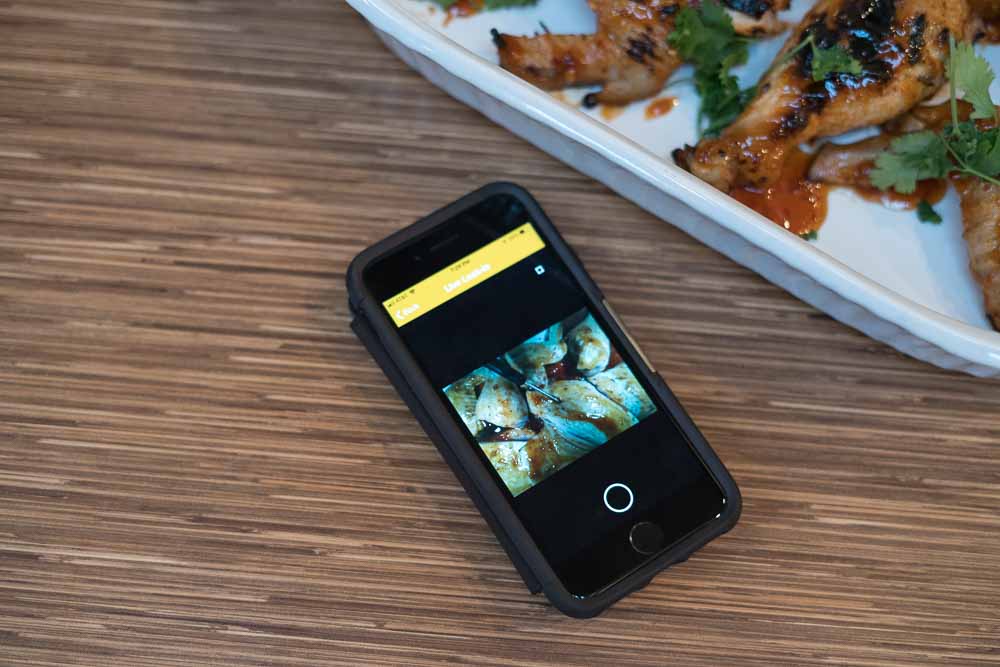 The best part is, this smart oven allows you to cook outside of the kitchen with features like *Live Look-In, where you watch your meals from your mobile device or tablet! This way you never have to leave the party to check the oven or let out the heat by opening the door. As Katie Lee said, "If you're lookin', ya ain't cookin."
*Appliance must be set to Remote Enable. WiFi & App Required. Details and privacy info at [www.whirlpool.com/connect].*
For dinner, Katie Lee served up some chicken roasted with spicy garlic honey sauce. The smart oven takes all the guesswork out of knowing if your food is cooked or not. For example, with the chicken dish, the oven knows it's chicken as soon as you place it inside. Then, once you insert the thermometer, which is attached to the side with a magnet, the oven monitors the chicken temperature so it's cooked perfectly every time. No more undercooked or dry meat. It can even remember your favorite recipes for next time.
WLabs™ Smart Oven really simplifies the cooking process. Marlene is much more of a cook and I am the sous chef, but now I can really balance out the kitchen dynamic. The kitchen island has turned.
Lastly, this oven is beautifully designed and small enough to fit on your countertop. But WLabs™ is only making 2,000 of them for a limited time. Luckily, you can pre-order yours today for only $799. Now that makes for a great gift to yourself or someone you love (preferably someone who lives with you, so you can take advantage of these delicious meals) #CookingNirvana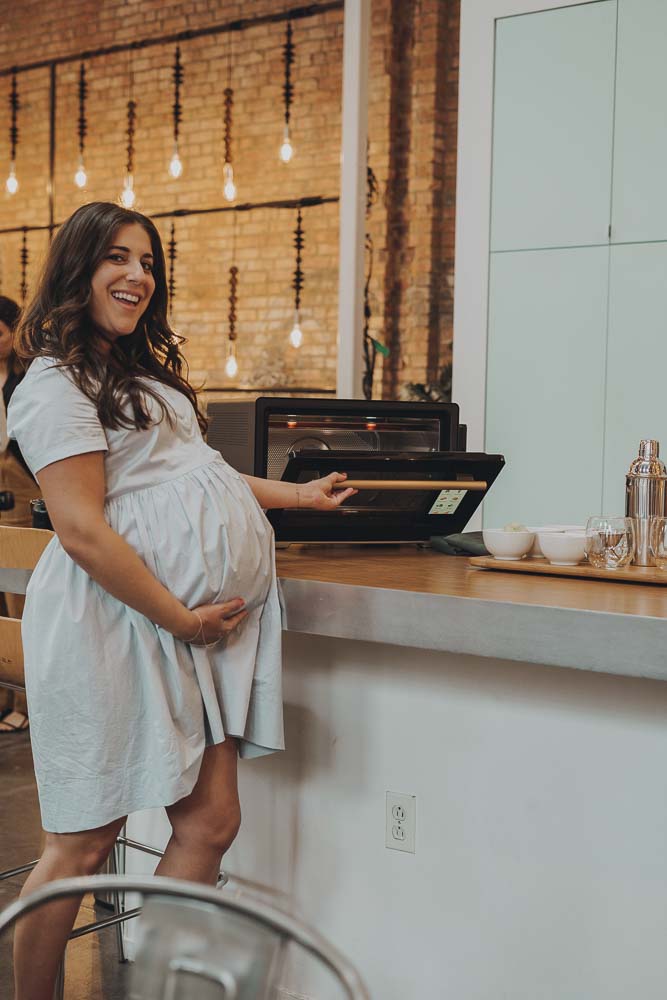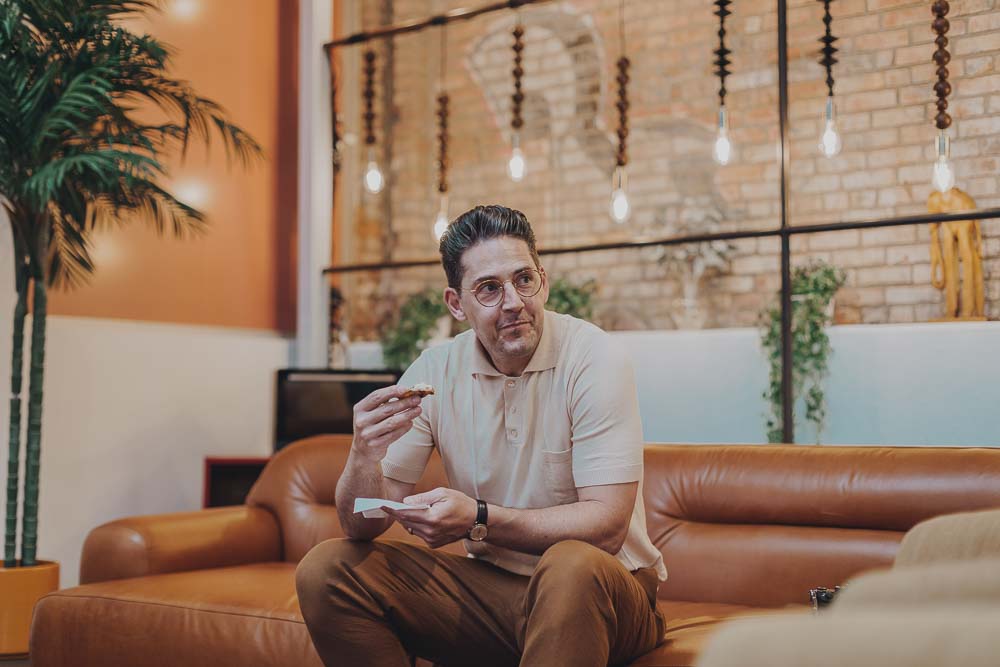 Happy Eating!
Devin + Marlene