In a Galaxy Far Far Away, today is the first day guests can enter Star Wars: Galaxy's Edge at Disneyland without a reservation. We had a chance to explore Batuu a few weeks ago during the reservation only period, so here are few tips.
TIP 1: DOWNLOAD THE DISNEYLAND APP
Reservations are no longer necessary to enter Star Wars: Galaxy's Edge, but you may have to join a virtual queuing system to enter Batuu. So our first tip is, download the Disneyland app! This way you will have access to all the Disneyland info and updates for the day to plan your trip accordingly.
Because you aren't waiting in a physical line you are able to enjoy the rest of the park until your boarding group is called. After that you, will have 2 hours to enter Star Wars: Galaxy's Edge but now there is no time limit to enjoy Star Wars: Galaxy's Edge! You can stay for as long as the park is open.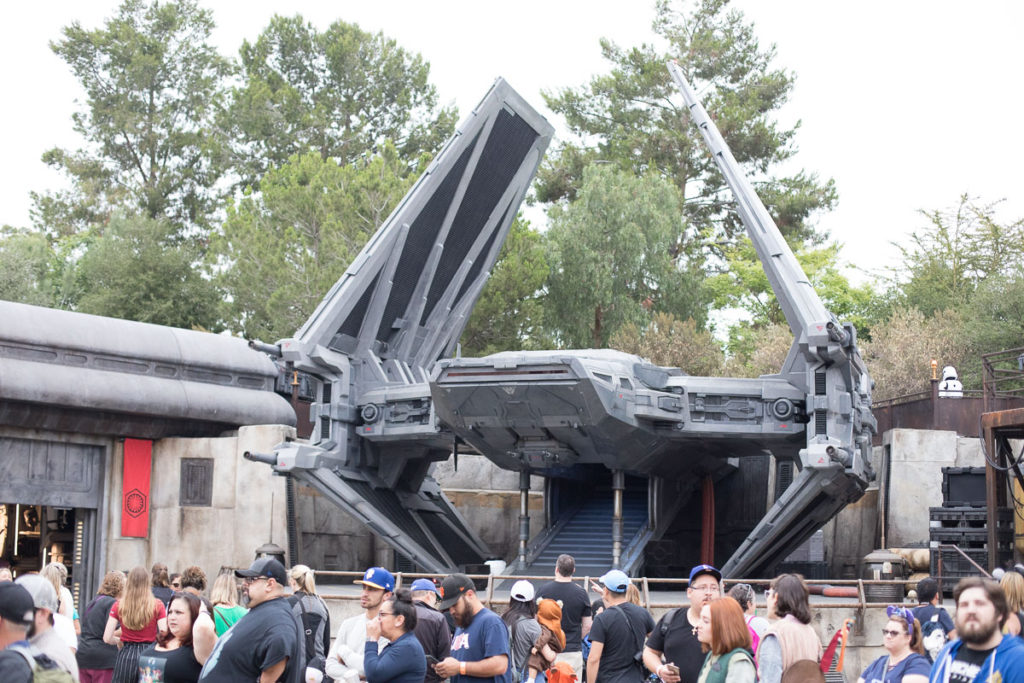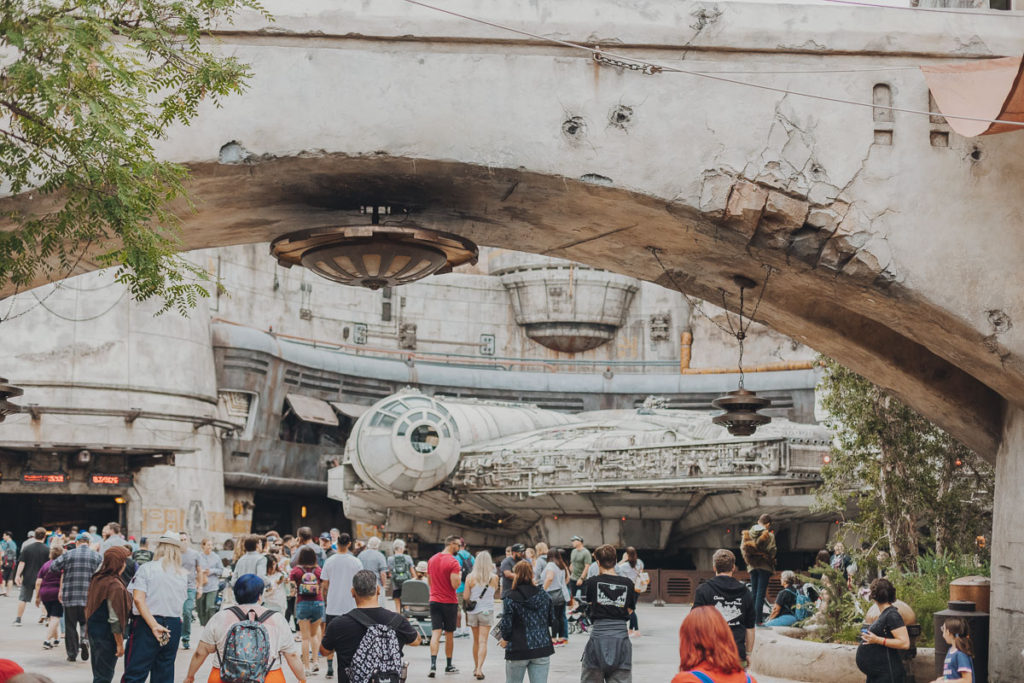 TIP 2: MAKE RESERVATIONS
As we stated, you don't need a reservation to get into Galaxy's Edge, but once inside Batuu, some experiences, however, do require a reservation. Savi's Workshop – Handbuilt Lightsabers and Oga's Cantina, you will need to reserve a time. These are released on the app beginning at 7am and also require a non refundable deposit.

You are only allowed 45 mins within the Cantina (seating is limited but it gives you plenty of time to have a few drinks and take it all in.) If you have a reservation, you do not need to join the virtual que and can enter Batuu an hour prior.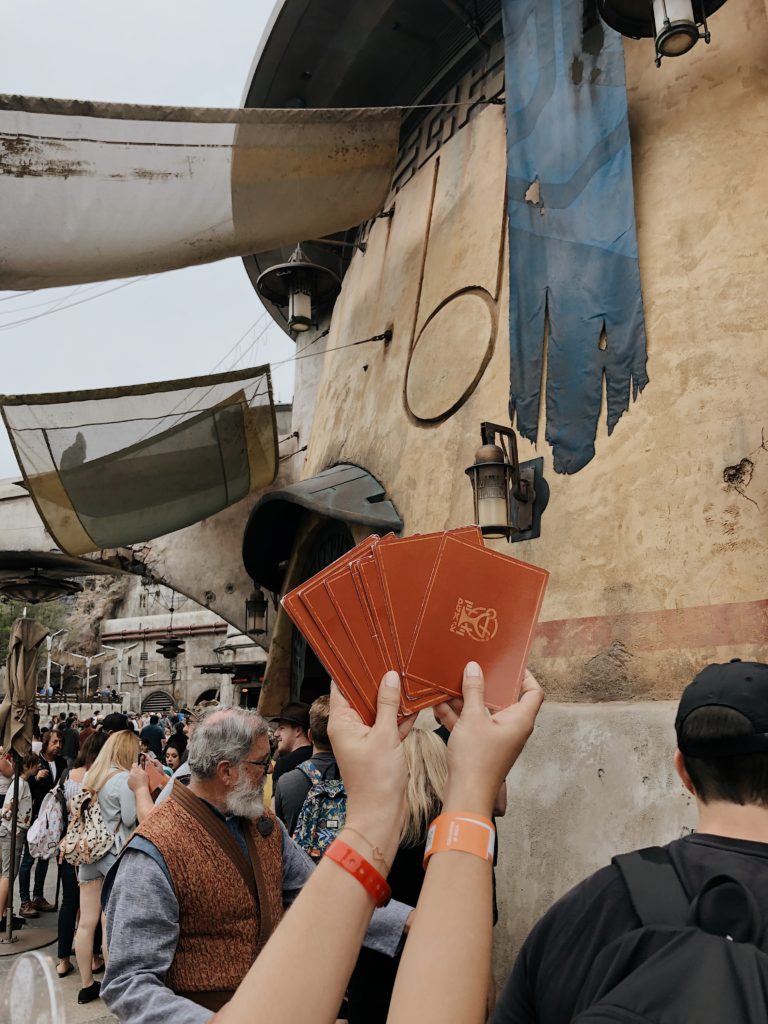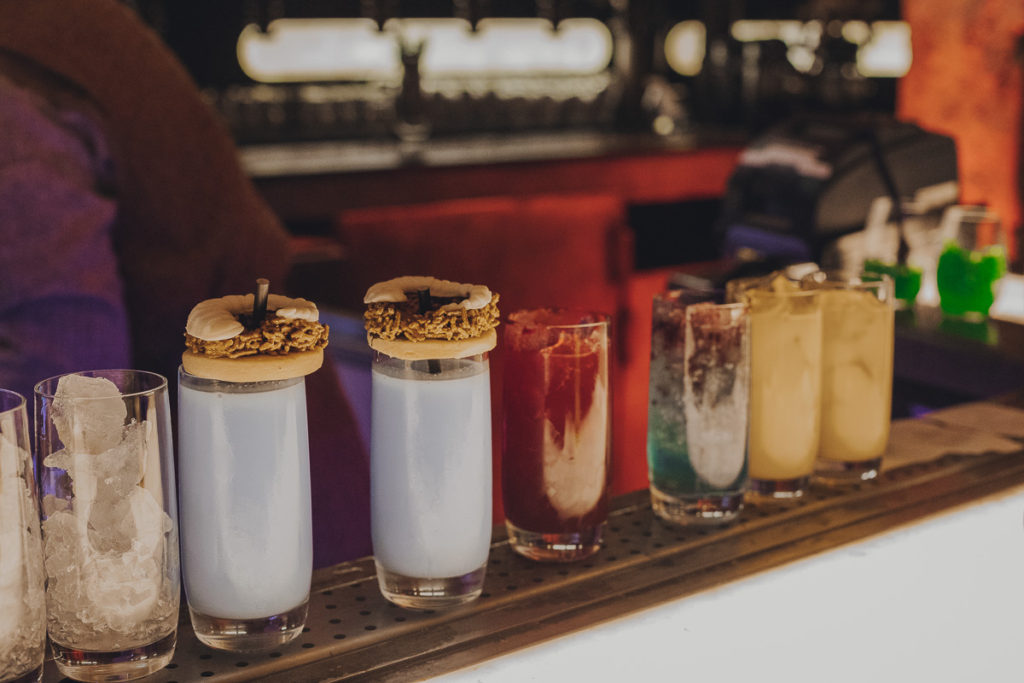 TIP 3: DRESS THE PART
Part of the fun experiencing Star Wars Land is the ability to fully immerse yourself in another world! Creating your own story and living in a galaxy far far away. But with that comes some rules to check out before planning your attire. While costumes are not allowed ages 14 yrs and up, appropriate outfits are permitted. For more details head to Disney parks.
Or you can snag your favorite Star Wars tee at places like Target or Uniqlo.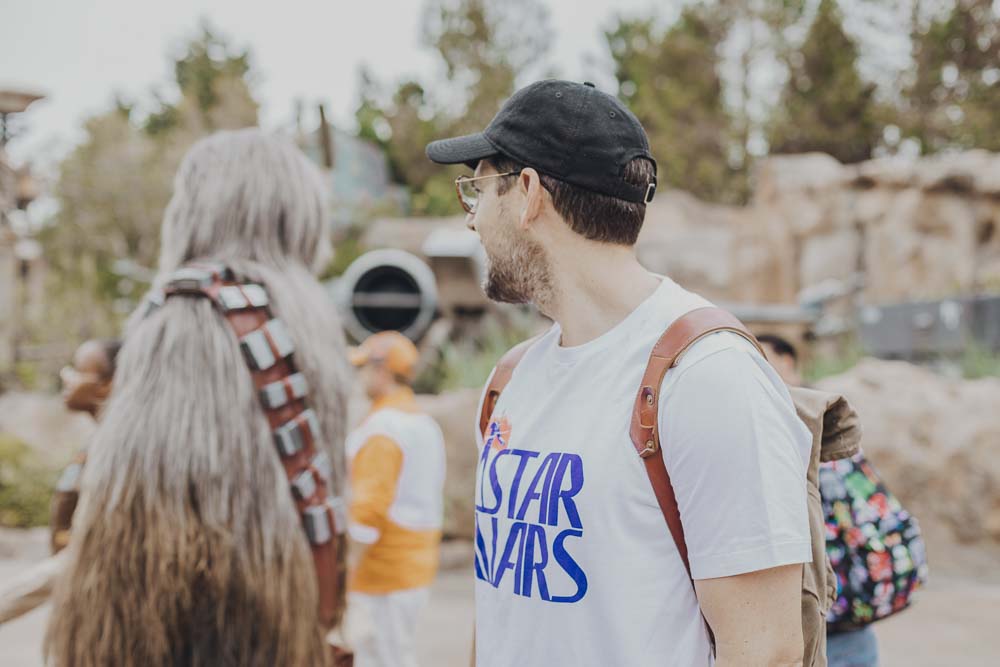 TIP 4: EXPLORE WHILE YOU WAIT
Hit up the shops at Black Spire Outpost and get one of kind Galaxy's Edge merch. For you pin collectors, they have one of kind specials within Batuu, so be on the lookout for those. Make sure also to check out Dok-Ondar's Den of Antiquities, where you can find memorabilia from the movies, but inside these walls they are known as ancient artifacts by Ithorian, the godfather of blackmarket goods.
Once you have all the toys and tees make sure to indulge in one of the land's milks, they come in blue or green. Our recommendation is the blue milk, it tastes a little like a milk icy.
If you are waiting for your Oga's Cantina reservation, you might want to eat before going in. Oga's only has a few snacks, think Asian wasabi mix. So we recommend Ronto Roasters for their sausage wraps or Docking Bay 7 with a selection of ribs, pot roast, chicken or salads.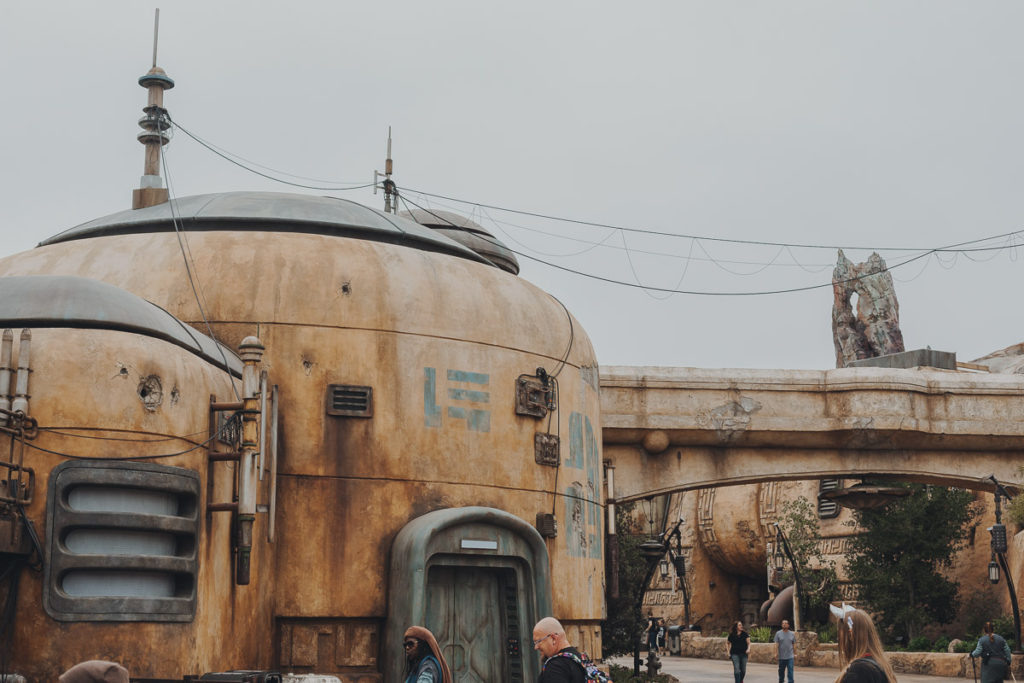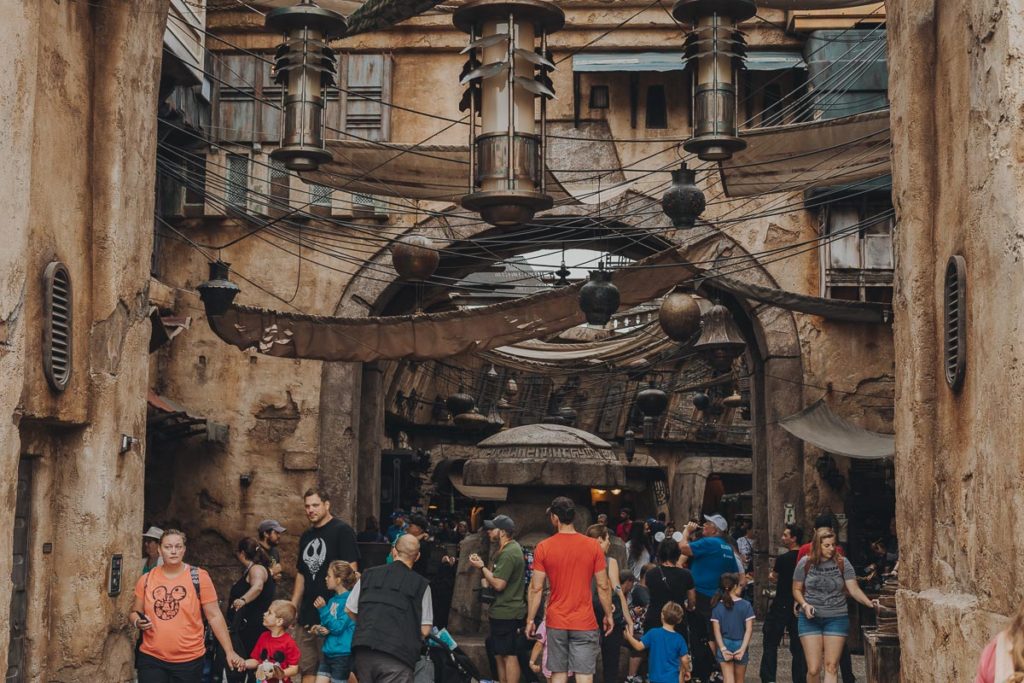 TIP 5: BE ON THE LOOKOUT
In the land of Batuu, you never know if you are being watched by Stormtroopers or you may cross paths with a Wookiee. But every corner of Galaxy's Edge immerses you in a way like no other theme park. Once inside, you truly feel like you have been transported to a galaxy far far away.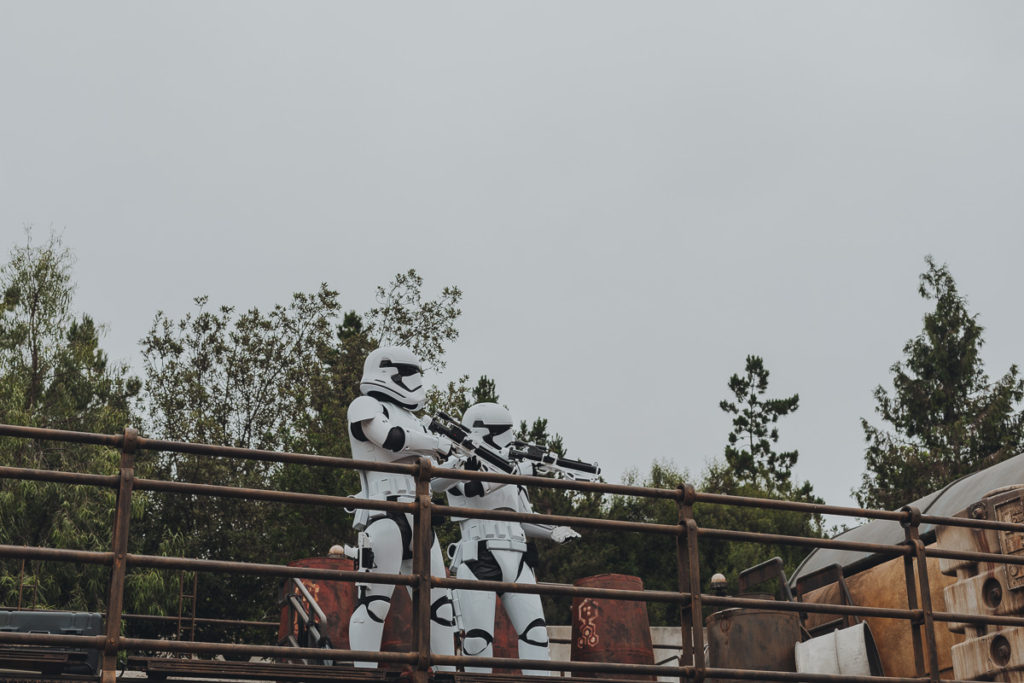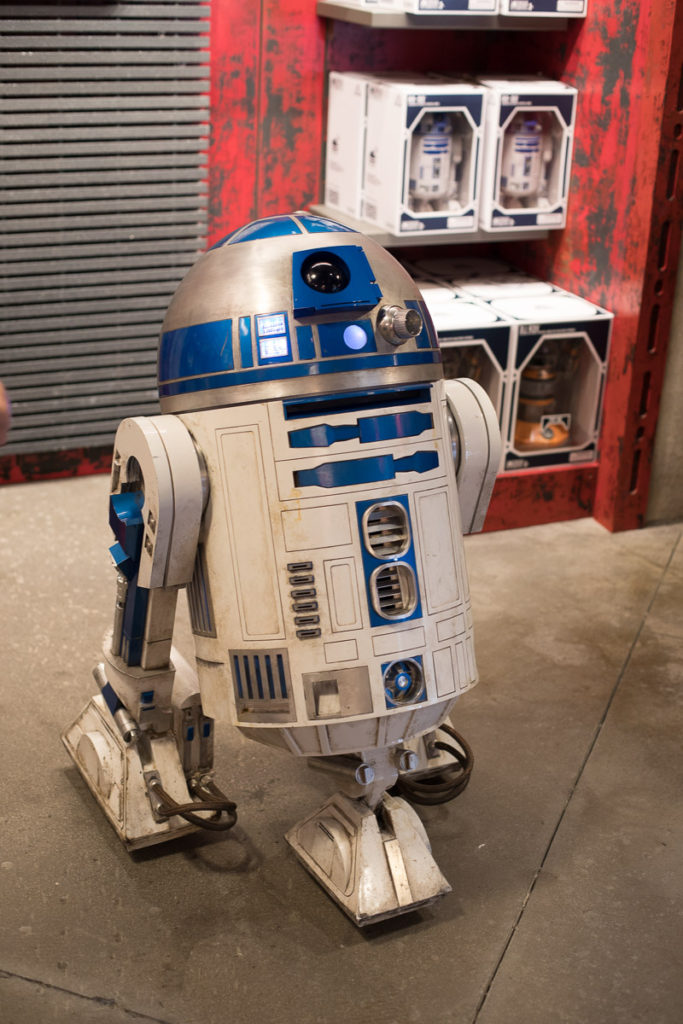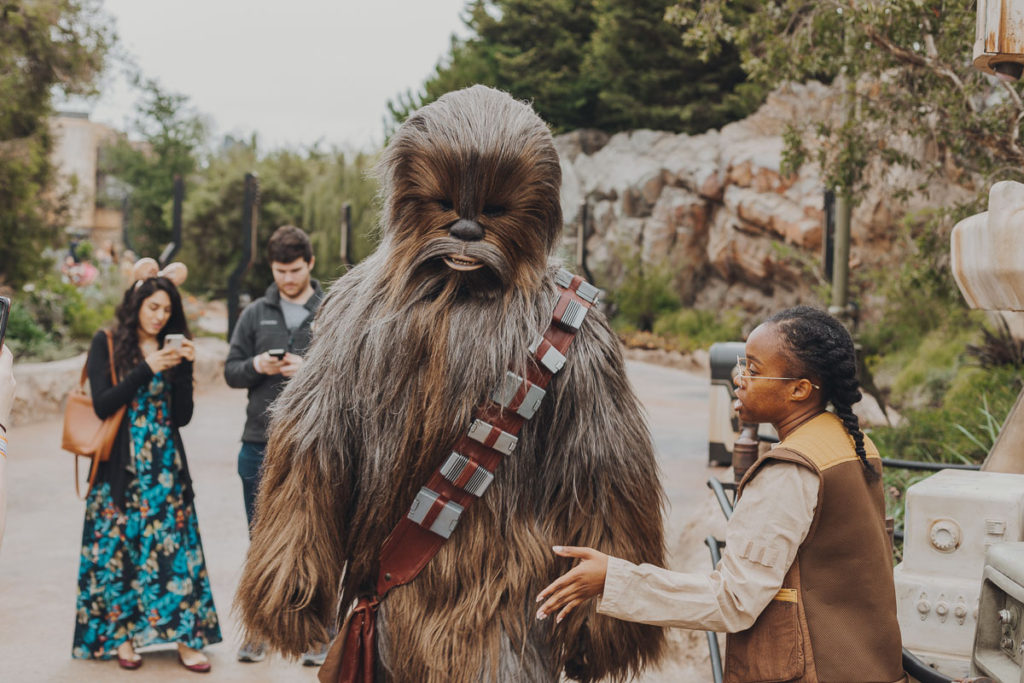 Take a look below at our day at Galaxy's Edge and make sure to head over to our Instagram, @outlinedcloth and let us know if you go and what you think.
Use the Force,
Devin + Marlene