You can't travel to Hawaii and not have an Aloha shirt. And if by chance you do go without one, you will definitely come home with one. Check out our HawaiiMoon trip to Kona Beach Hotel. I have always been a fan of the Hawaiian shirt. My first one was a Magnum PI replica that I bought over 20 years ago just as I was entering my Freshmen year of college. Seen below by myself in black and made famous by Tom Selleck himself, he also wore this same style in red.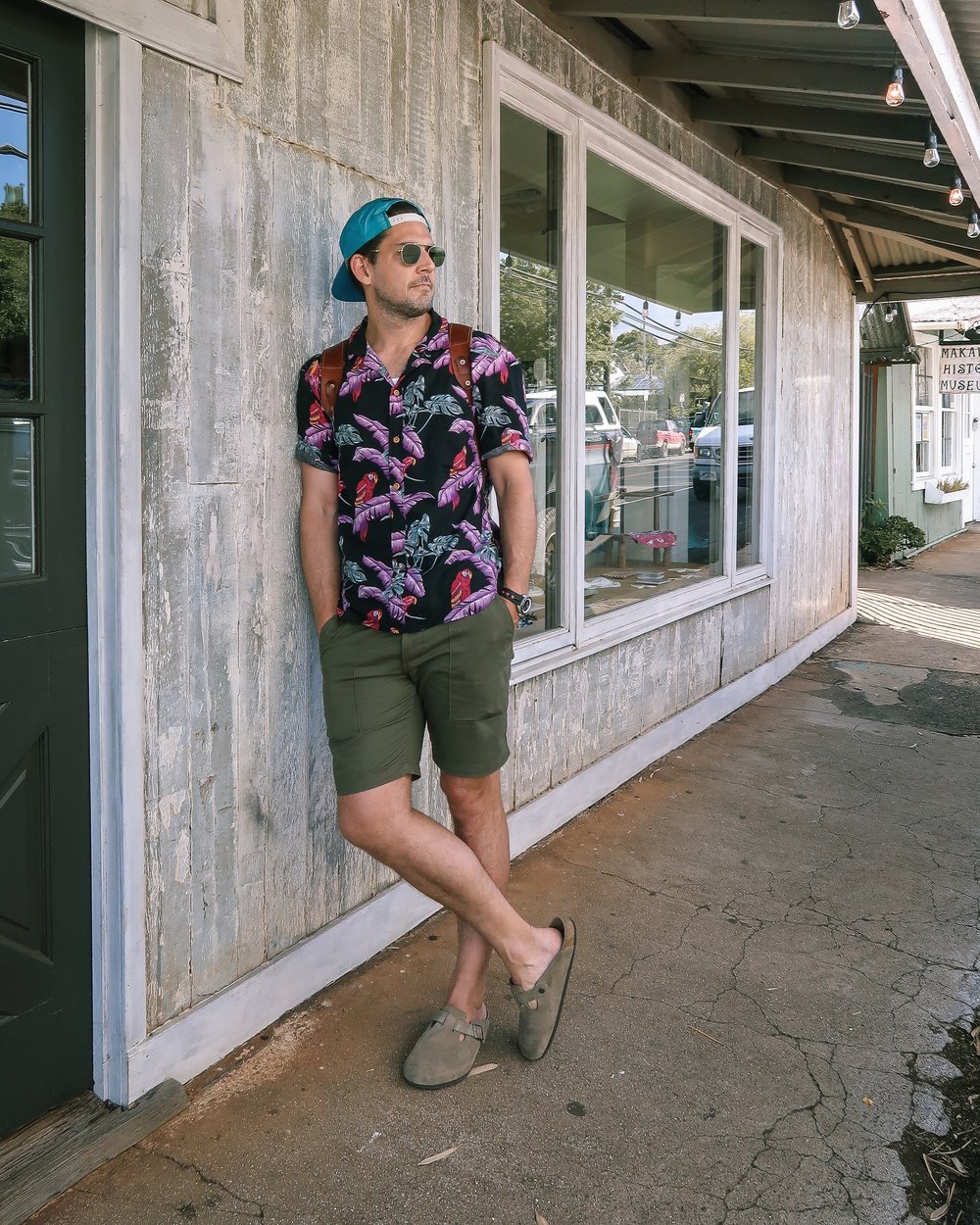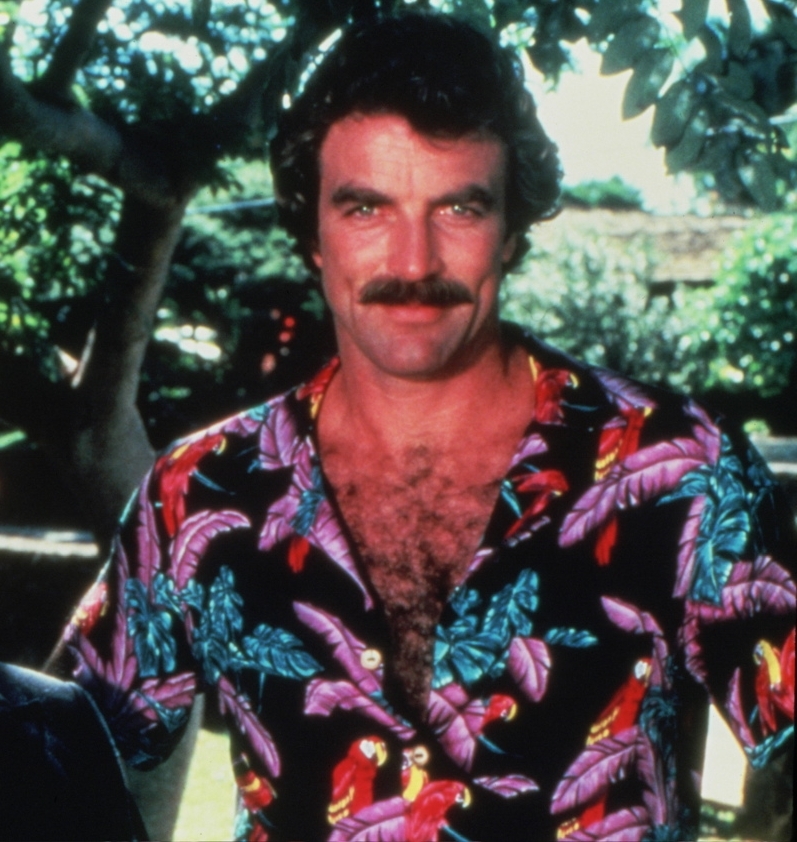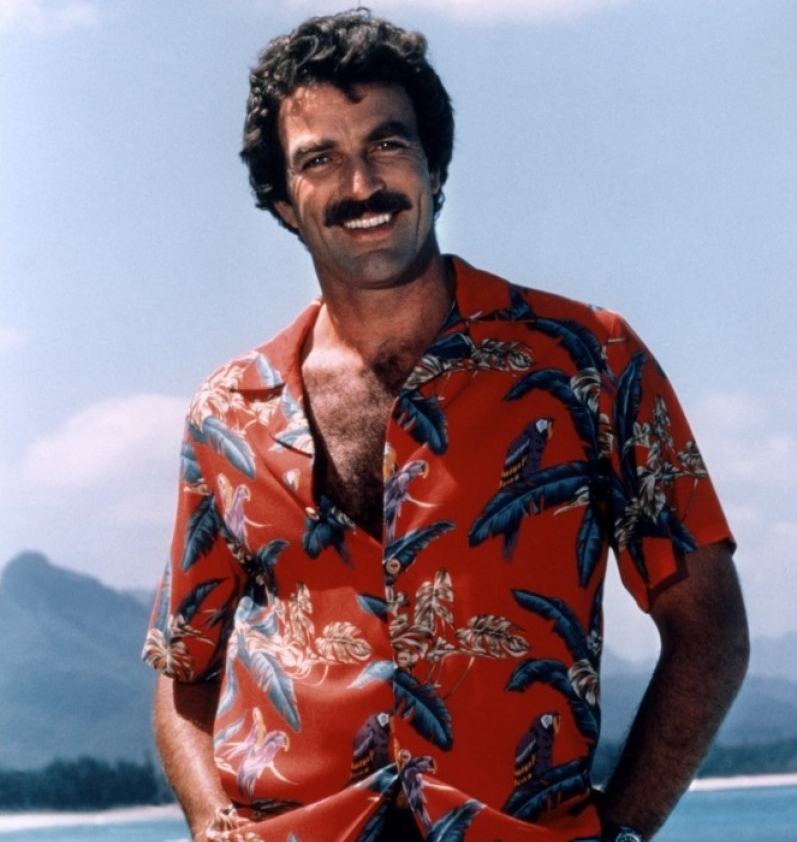 I have since updated my aloha shirt collection to include brands like Freenote Cloth. I loved their Pineapple version so much, I got them in both colors; white and the blue. Much like Selleck above, so good he got both colorways. Along with something new, I also purchased an Aloha at a vintage shop in Lahaina, HI last summer at Maui Vintage.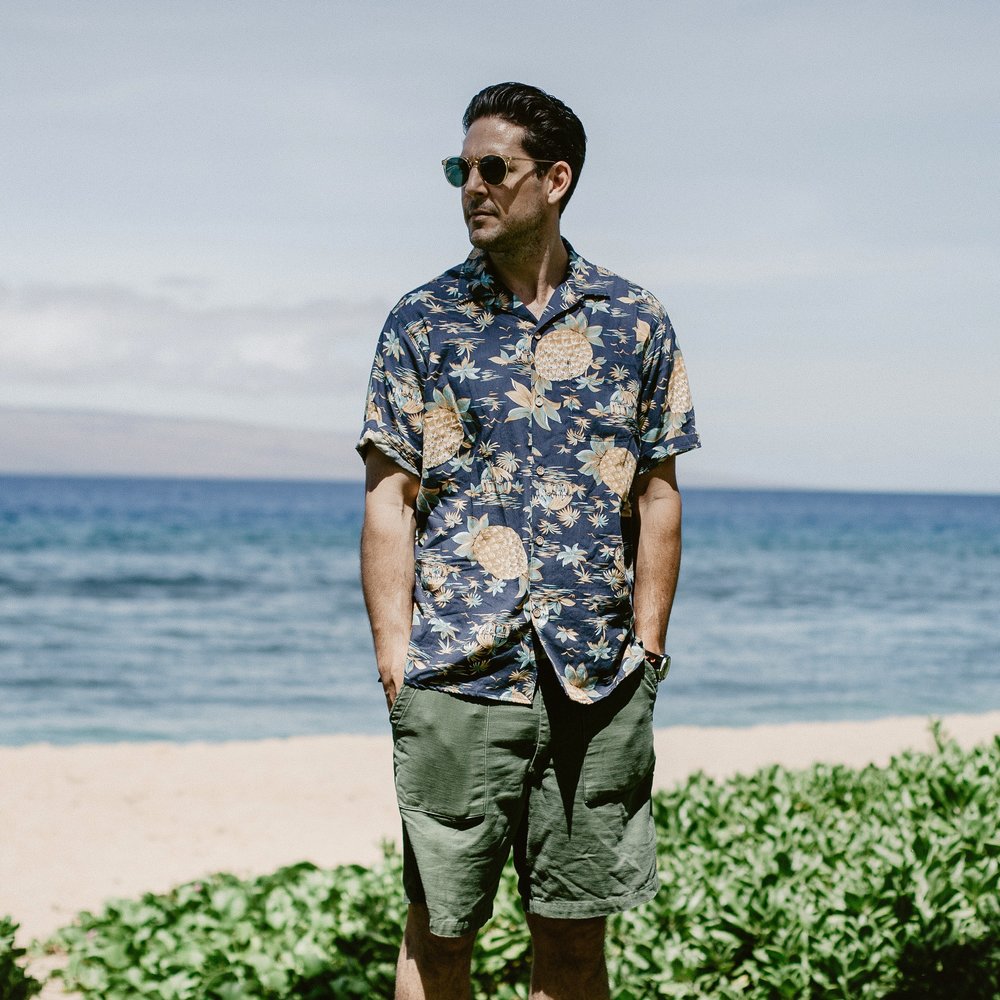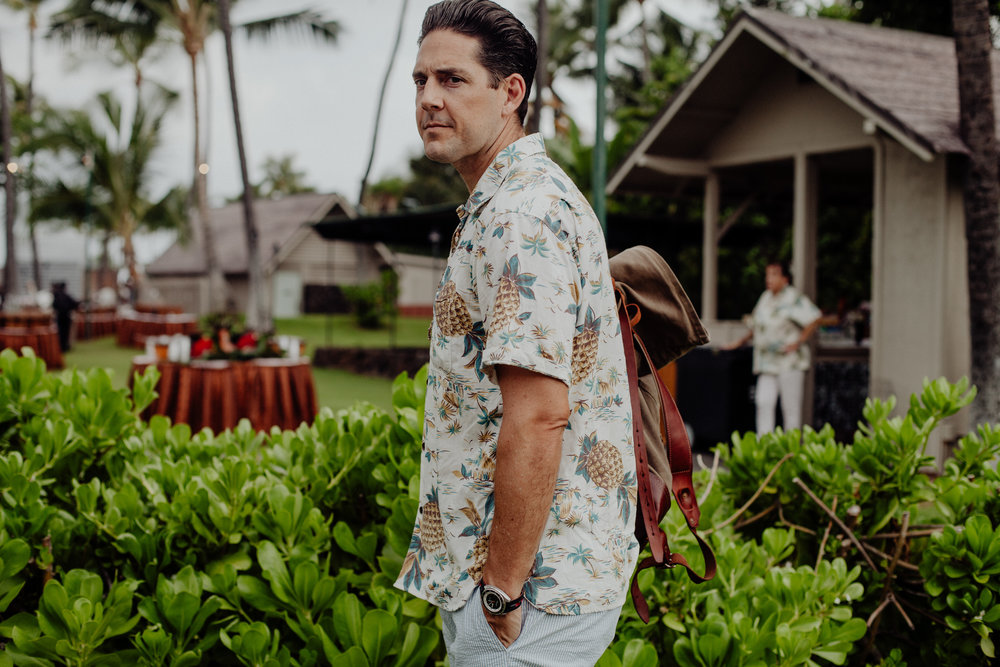 So now for the history of the Aloha shirt, it dates back to the 20's and 30's and much like other beginnings has a few different versions. Here is just one tale dating back to Honolulu in June of 1935. A man by the name of Musa-Shiya Shoten, was a local tailor and he ran an ad promoting the first of its kind, the "Aloha Shirt." He tried to attract the tourists that were traveling to the island to purchase ready made or made to order shirts. Like so many other fashion pieces, Hollywood helped to popularize these shirts. Dolores Miyamoto, the wife and working partner of the tailor remembers dressing some of the biggest stars of the day such as Shirley Temple and actor, John Barrymore.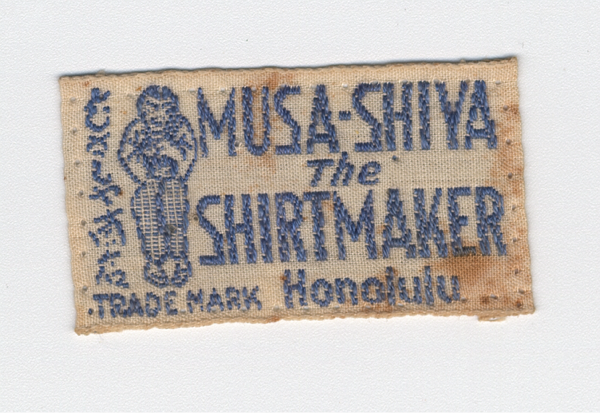 For more info on other Aloha Shirt origins, check out out Dale Hope and his love for these colorful shirts, click here.
SHOP THE LOOK
[show_shopthepost_widget id="2896104″]
SaveSave