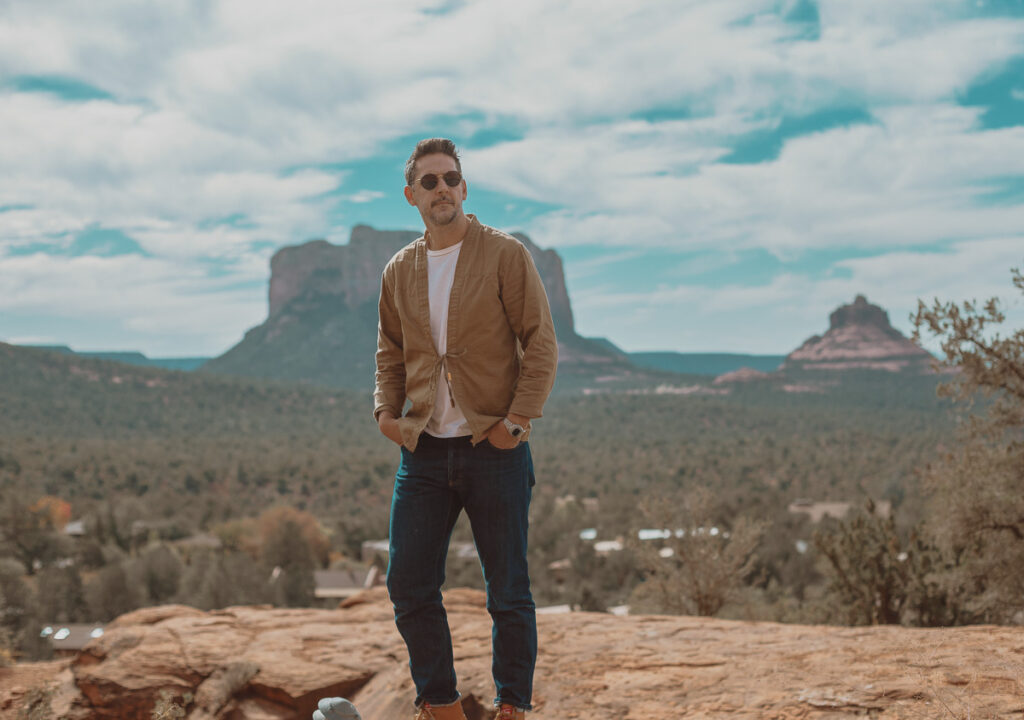 Styling a classic with beautiful backdrop of the American Southwest. AKASHI-KAMA Noragi jacket is a great fall piece to round out your look this year. Not only does this jacket have the design features you look for in Japanese workwear, but it has an American twist. Made right here in the US, it's a lightweight organic Japanese cotton.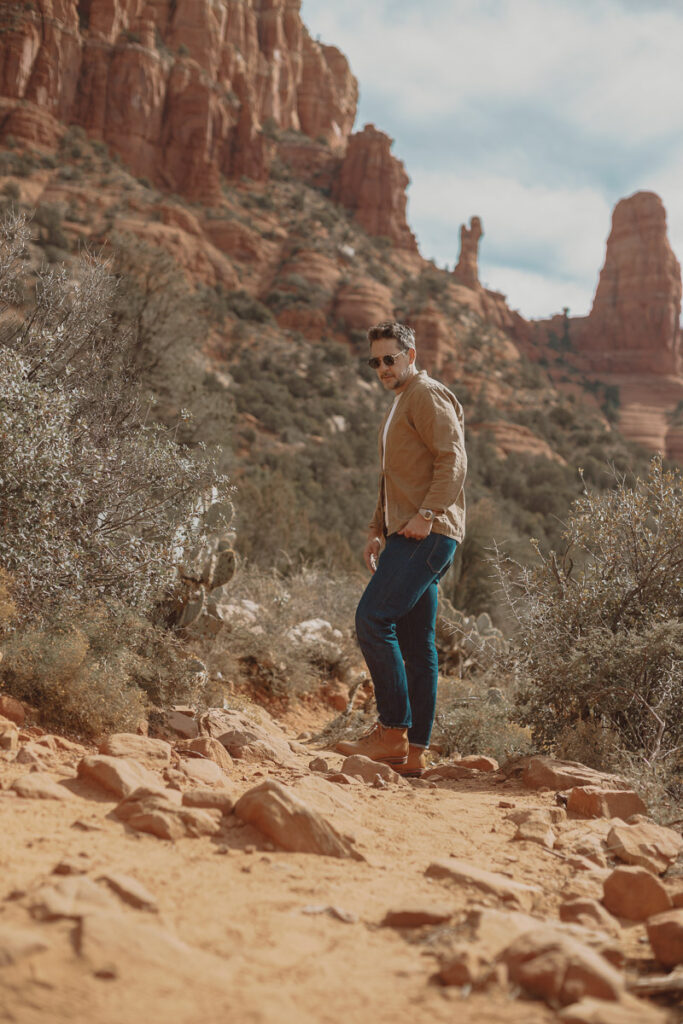 I love the way it fits first of all, it's a great substitute for an overshirt or lightweight jacket. It mixes well with any look but I especially like it with an Americana style of denim and boots. I am always a fan of American and well made goods and this does not disappoint. If you are looking to add something new to your wardrobe I would suggest this be your first piece. The Noragi jacket comes in a variety of colors. This is the sand color, but it also comes in navy, green, black, and a blue chambray.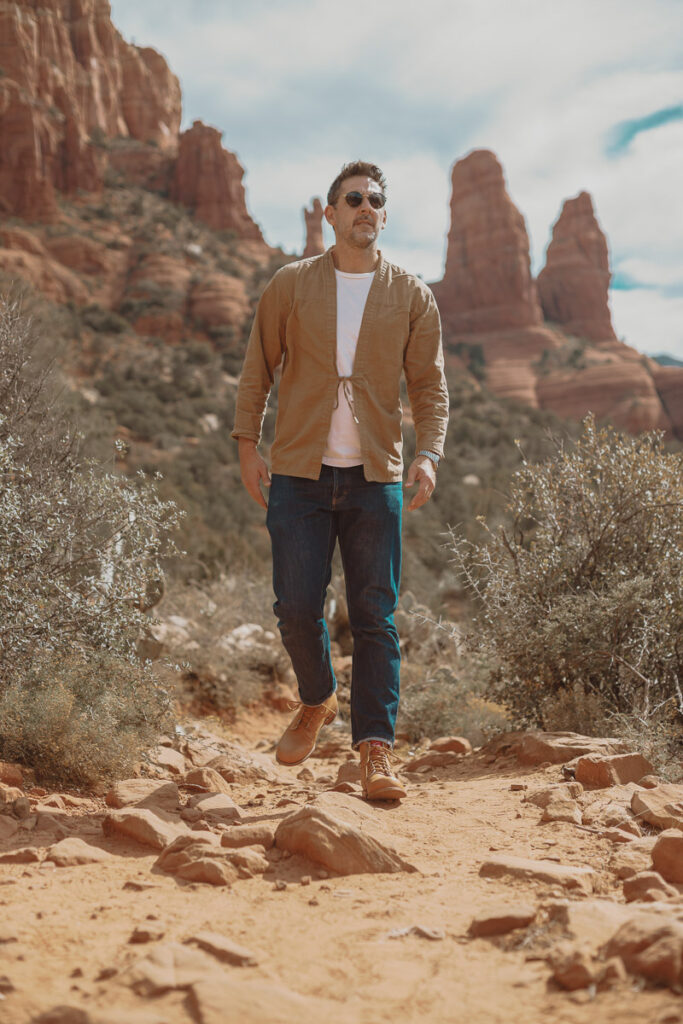 Now if you add this piece to your look make sure to tag me @devinmcgovern on Instagram, would love to see how you style it.
Devin