This weekend my fiance, Marlene Martinez and I made a quick get away up the coast to the city of San Francisco. We love this city and it's always great to be back.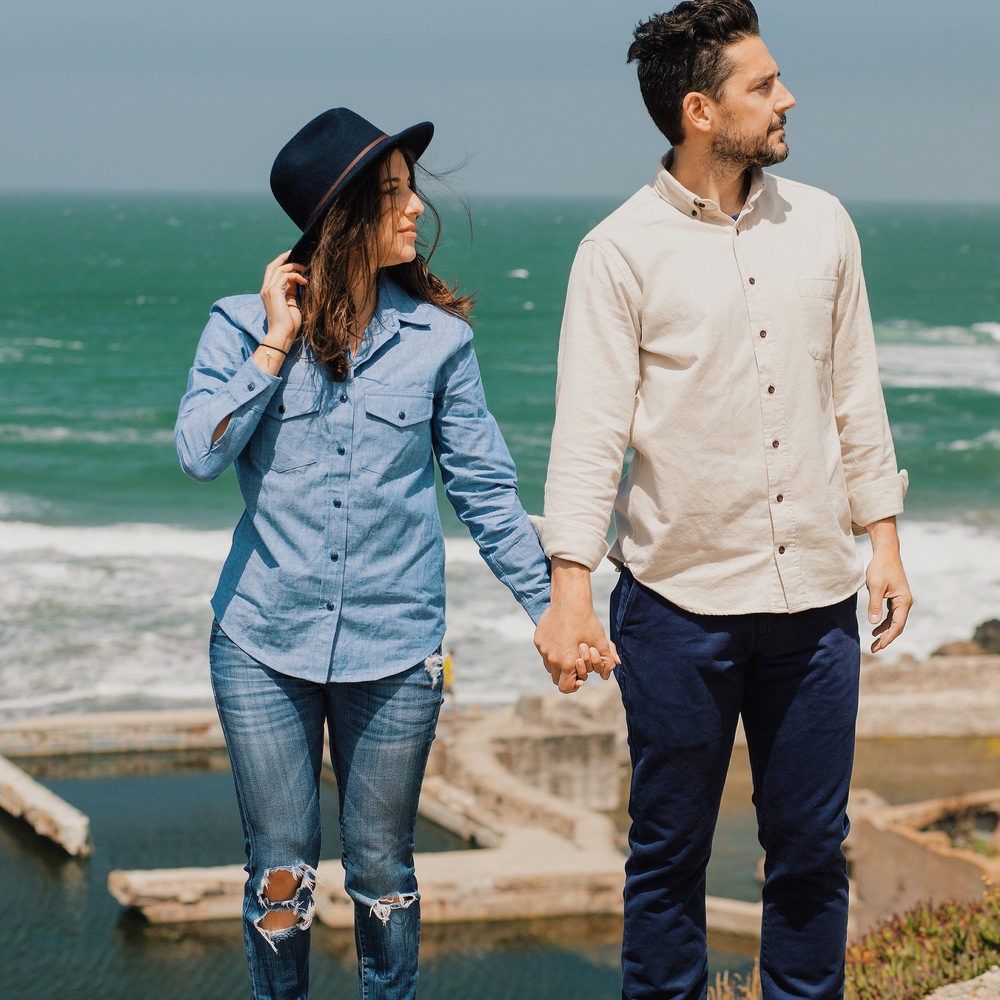 Traveling all the way over to the edge of the city, Lands End, we took in the sites of a not so ancient ruin. Due to the rise of social media, in particular Instagram, this once forgotten ruin has become a photography hotspot. I first discovered Sutro Baths after listening to my favorite Oakland, California based podcast, 99 Percent Invisible. Built in 1896, it was a public saltwater swimming pool complex privately owned by wealthy entrepreneur and former Mayor of San Francisco, Adolph Sutro. After many years of disappointments and failing to turn a profit, the pools closed in 1966. Shortly after closing, a fire destroyed the buildings leaving them in the ruins you see below. The large once saltwater filled swimming pool is again immersed in water.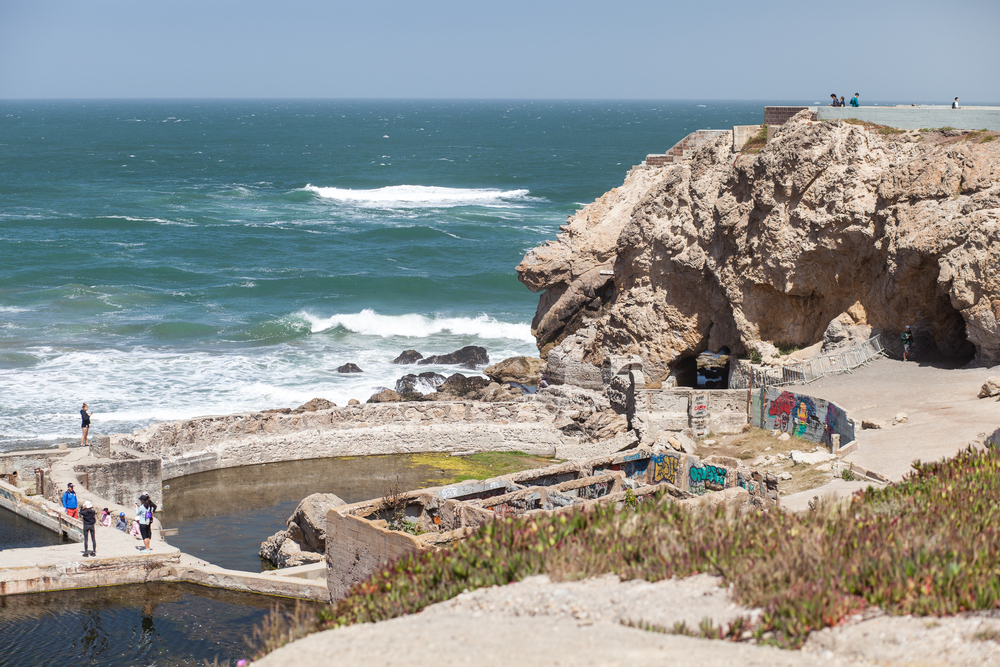 There is no better way to explore this city than in San Francisco's very own, Taylor Stitch. Based on the idea of making clothes for every occasion, these pieces are perfect for running around town. We are huge fans of functional and fashionable pieces and both shirts fit the bill. I have on The Jack, an 8-oz work oxford woven with wide backfill threads. It's soft texture makes for an ideal summer layer. Rounding out the look in a pair of navy chinos handmade in brushed Spanish twill. On Marlene is the 7-oz Japanese chambray Studio Shirt. Again, another great layering piece that's not too stiff but the right weight for summer nights and hikes.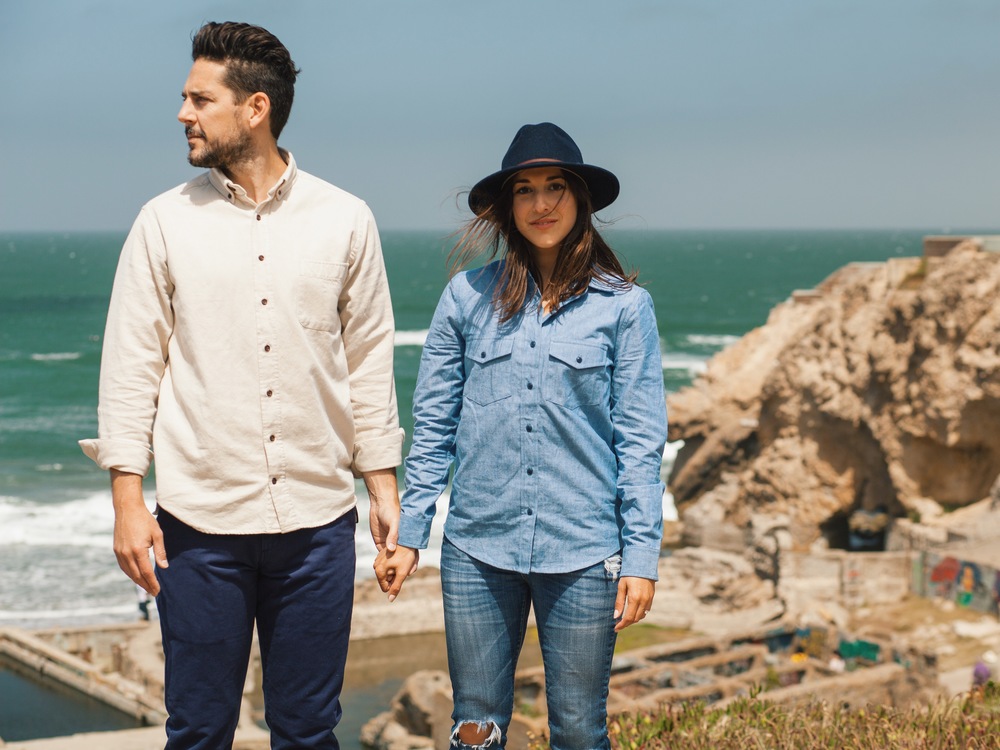 HER: Yellow 108 Luke Fedora Navy | Taylor Stitch Studio Shirt in Blue Everyday Chambray | Carmar Denim | HIM: Taylor Stitch The Jack in Sand Work Oxford | Taylor Stitch Navy Chino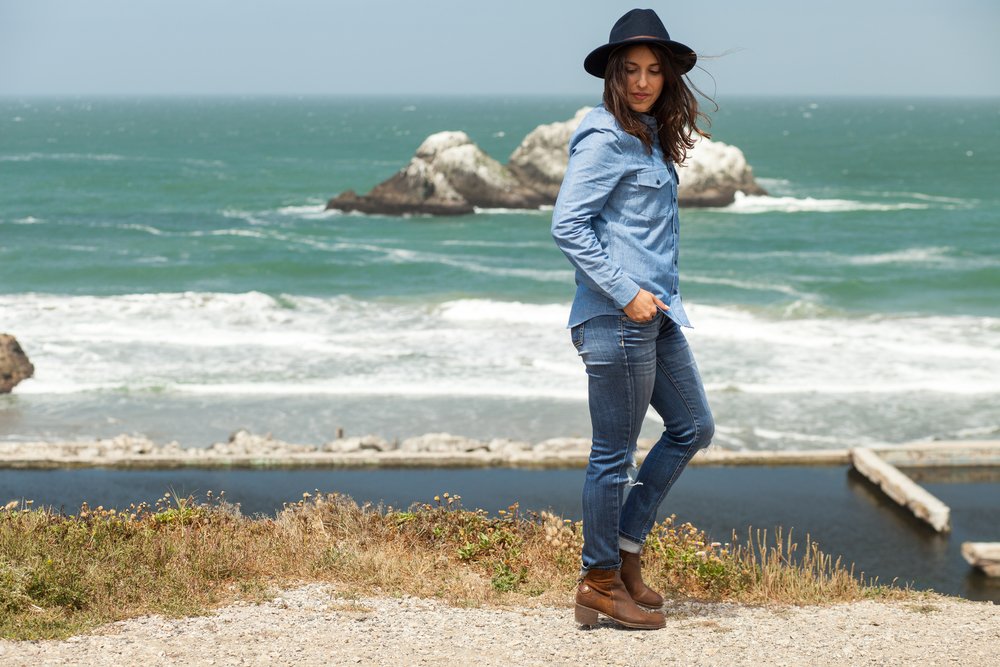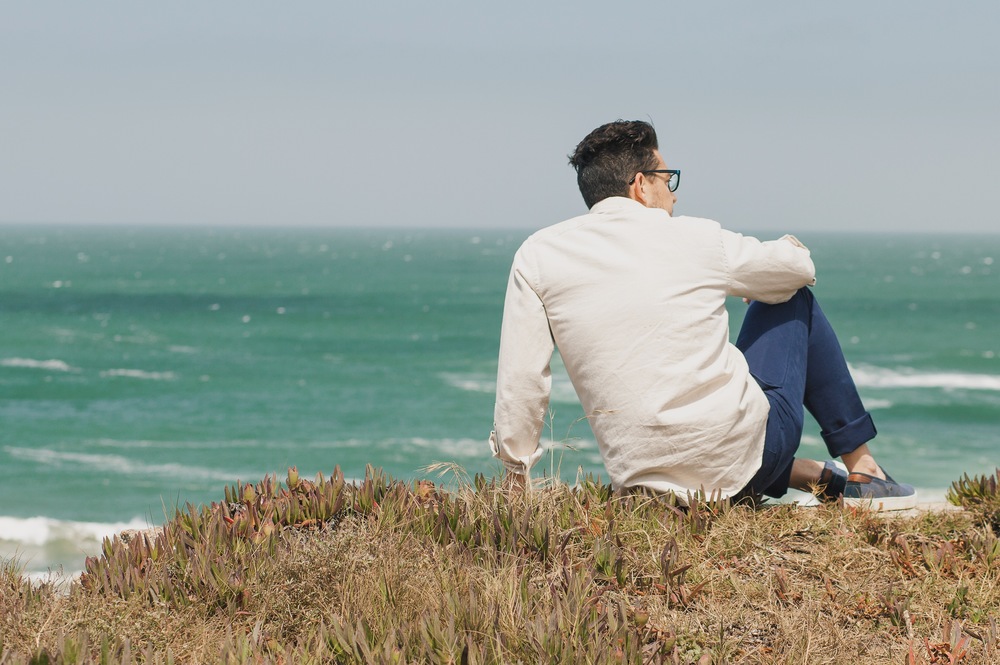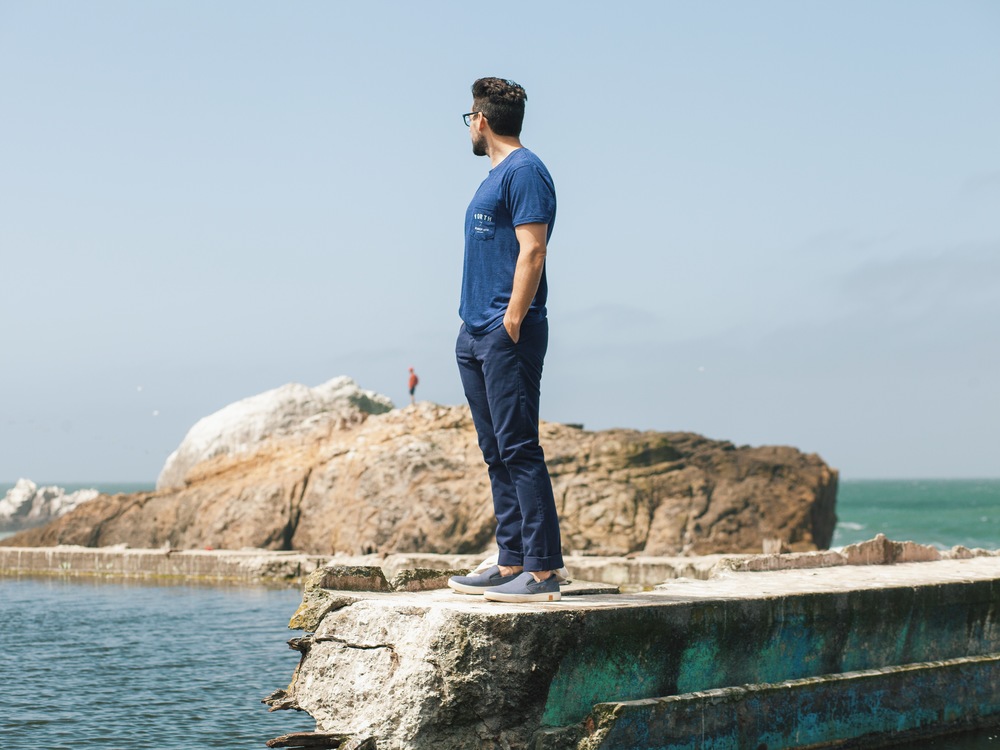 An adventure is nothing without a little fun from none other than Miss Marlene. Upon seeing the ocean crashing on the rocks, she just had to be part of that world. After watching Sara Bareilles (her favorite singer) perform The Little Mermaid Live at the Hollywood Bowl, it was inevitable—a 'Part of Your World' homage. The Taylor Stitch Studio Shirt held up nicely.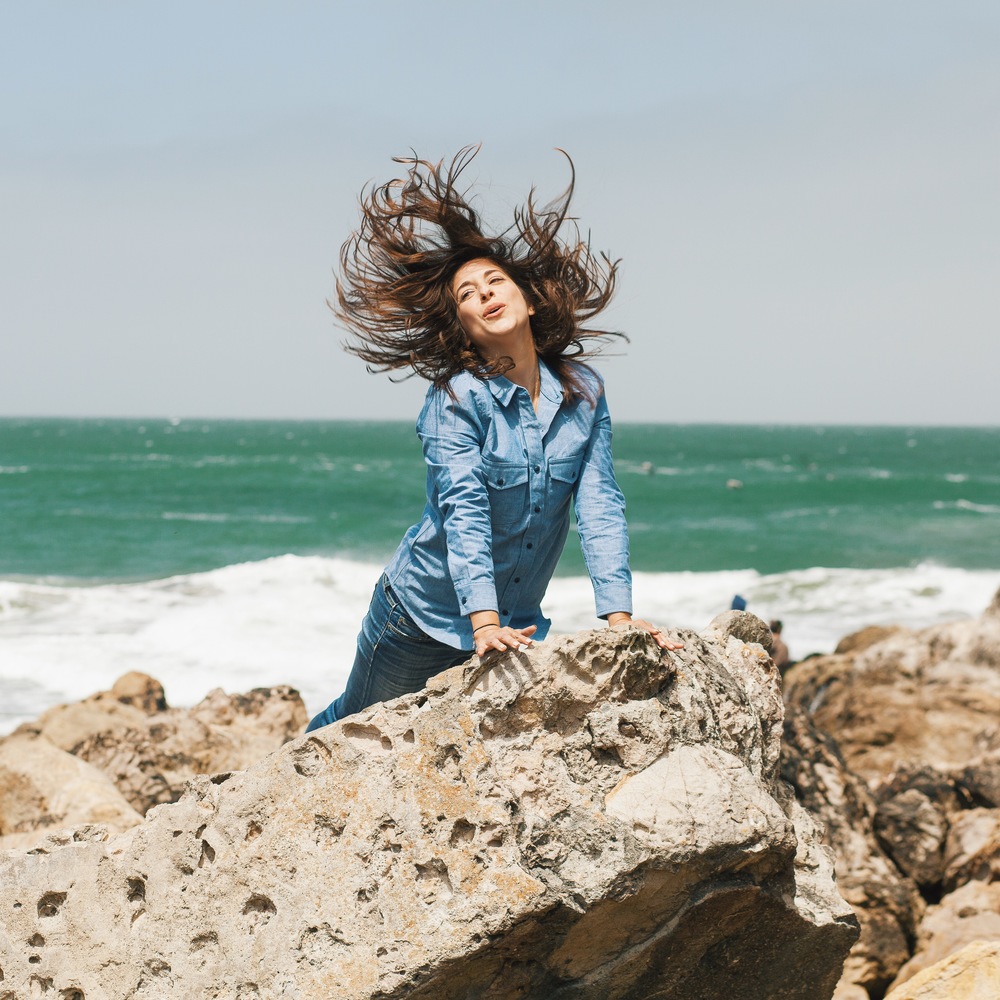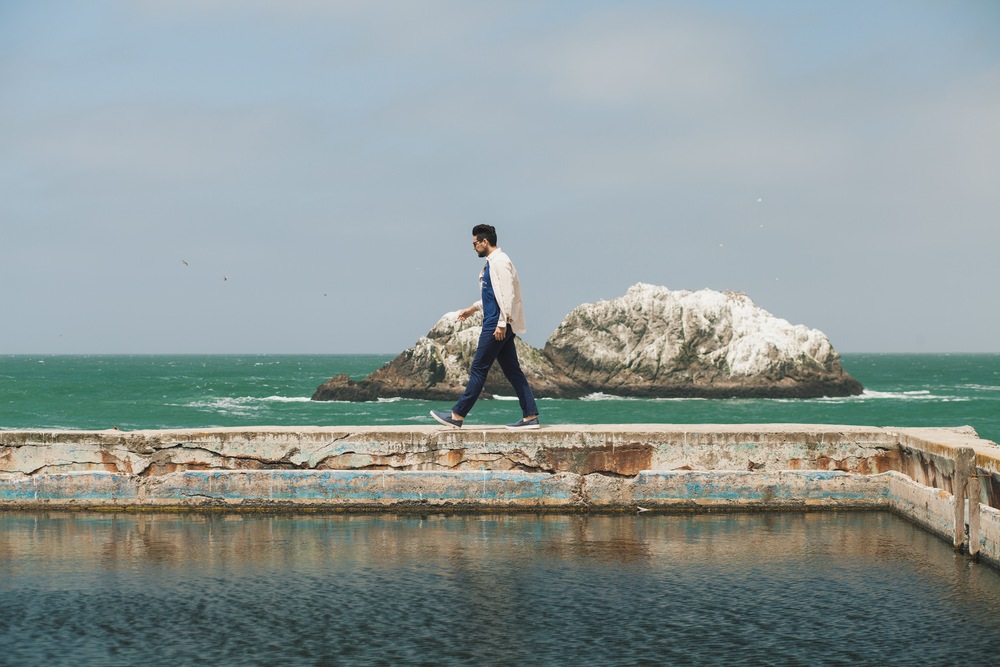 Follow our fun trips on Snapchat 👻 @outlinedcloth