Being a first time father means another day devoted to special daddy time with my little lady and you guessed it – yet another day of gifts. The big day is just a week away, but don't worry, I have compiled a list of great gift ideas for dads. Some gadgets and gizmos a plenty!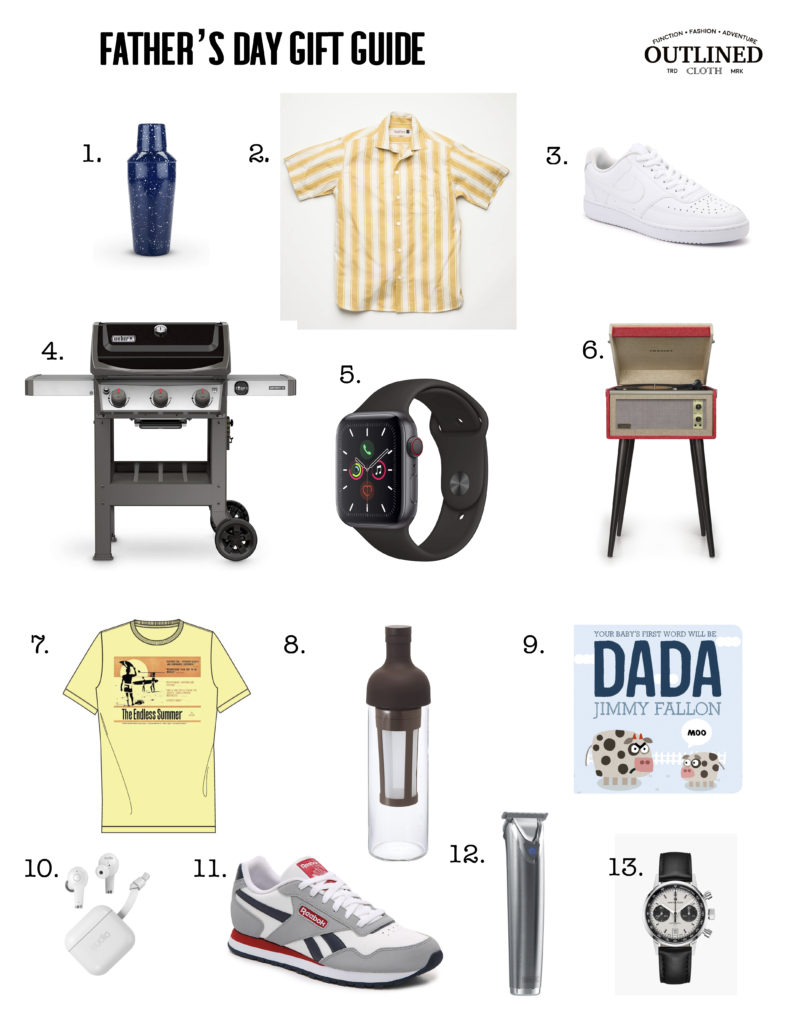 1. Get summer BBQ's and Happy Hour ready. Now you can be the bartender with your very own enamel cocktail shaker. Complete with jigger to measure out the perfect drink–unless of course you want to free pour. Be my guest.
2. Summer style in this Freenote Cloth Yellow stripe Hawaiian button down shirt. With dyed linen Japanese fabric and custom Italian mother of pearl fisheye buttons you'll be the coolest dad around.
3. Nike Court Vision sneaks to round out your fresh summer look.
4. Be the Grill Master this summer with this Weber Grill. Really, it's the only time I get excited about cooking which pleases the Mrs. A win win for both mom and dad!
5. What time is it? Apple Watch time. For a while I fought the Apple Watch game. Did I really need to be tethered to another device? But, I find it actually makes me more present. I can put the phone down and have an extra hand for my little one. Plus, she likes touching the screen to hear the time. Makes diaper changing more exciting.
6. Be your own DJ, throwing it back with this Crosley record player. The only time I can get my daughter to stay still is when I put on a record. Of course we like to listen to Alexa play any music her little heart desires. But there is something mesmerizing about watching the record spin and hearing that authentic sound.
7. Endless Summer Bruce Brown tee from Outerknown. Sustainably made surf line for beach going fun.
8. Make your own cold brew coffee at home with this Hario bottle. I've been addicted to cold brew because of its strong bold taste on warm summer days. But those cups can begin to add up. Luckily, I found a compact at home version to brew myself.
9. You are guaranteed to make Dada their first word by reading this book from Jimmy Fallon. * Disclaimer – her first word was Mama but if I had known about this book at birth I might be telling a different story.
10. Sudio Earbuds for all your in ear audio needs. With flexible silicone ear tips, you will be way more comfortable from Zoom meeting to at home bike riding. Be sure to use code outlined for 15% off.
11. Reebok dad sneaks for weekend adventures. Again, being a new dad means …comfort is key.
12. Wahl electric shaver for those at home hair and beard cuts. This brand has precision written all over it. It's compact, easy to use and long lasting.
13. Hamilton Intra-Matic automatic watch gives you a timeless look that is inspired by their 1960s vintage chrono-matic panda dial piece.
For more gift ideas head to: www.amazon.com/shop/outlinedcloth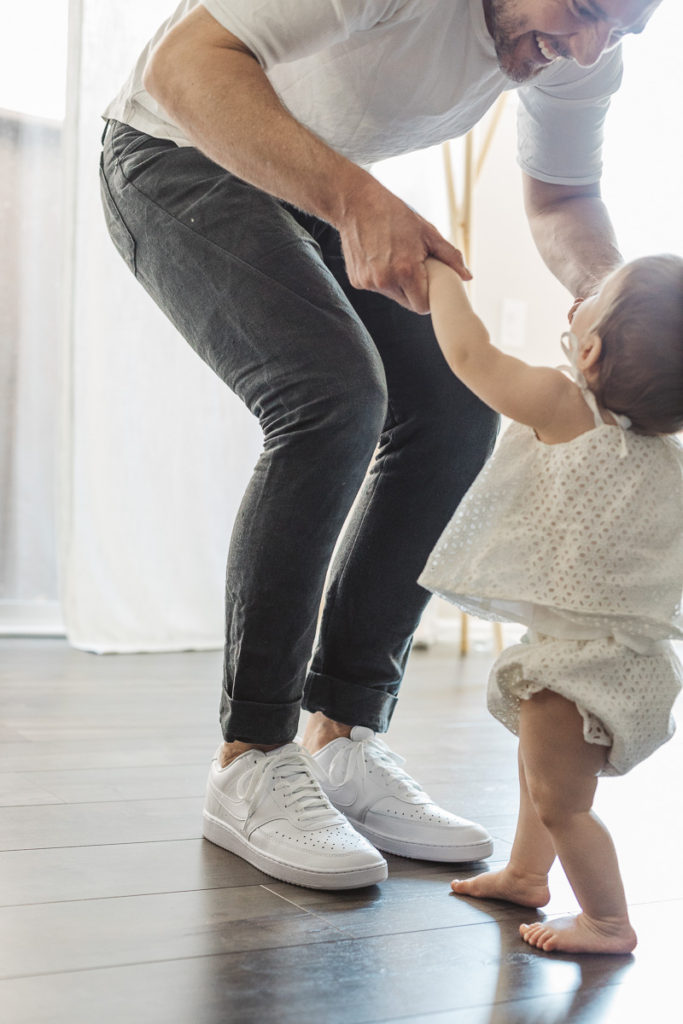 Outlined Cloth is a participant in the Amazon Services LLC Associates Program, an affiliate advertising program designed to provide a means for sites to earn advertising fees by advertising and linking to – www.amazon.com/shop/outlinedcloth