Summer time is for BBQ's and outdoor spaces, but sometimes the heat can force you inside. Well, one of the great things about living in Southern California is fall can be one of the most enjoyable times of the year. The weather cools at night and makes for a beautiful outdoor experience. There are a few things that could help liven your outdoor patio.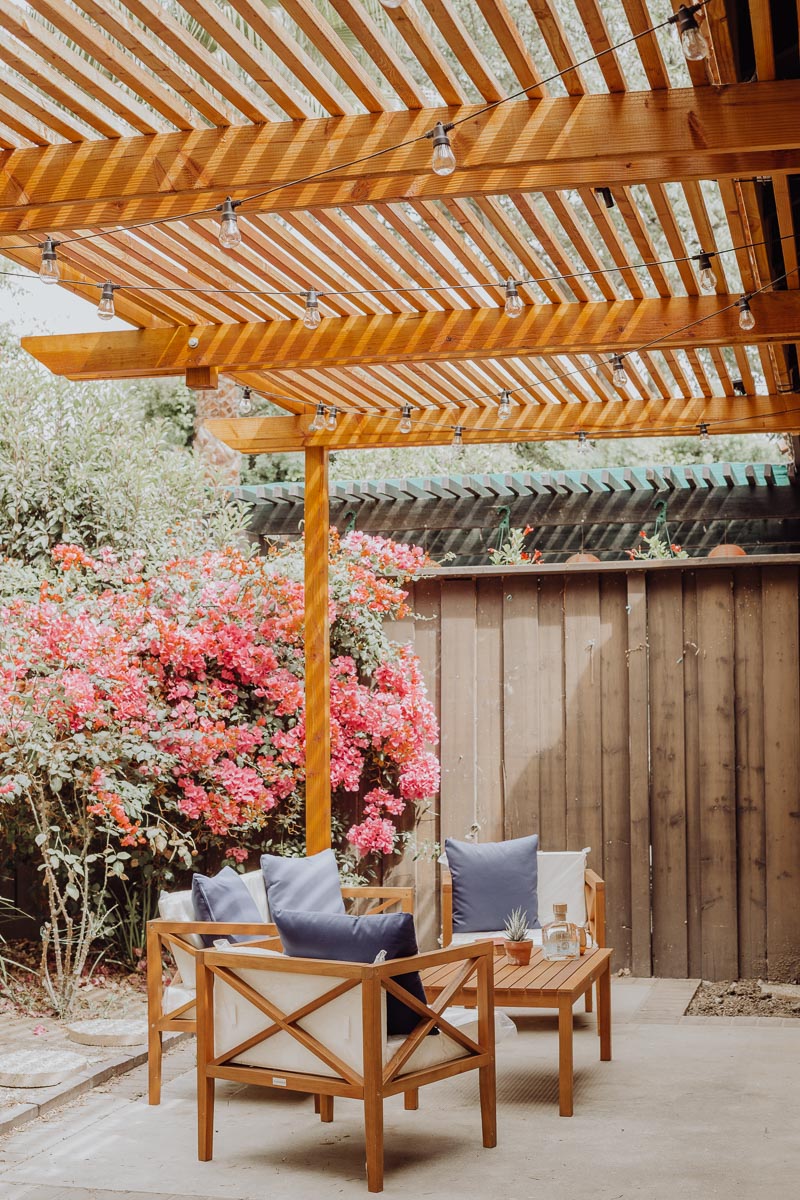 1. Furniture
Setting up your space with the right furniture is the first step. However, we didn't have a lot of space to work with and we didn't want anything that was too overpowering. So, we landed on this fantastic four-piece seating group to kick back and relax. To complement our pergola, this stylish set features a contemporary frame crafted of eucalyptus wood. The sofa and arm chairs are accented by crisp white cushions and some blue throw pillows thrown in to add a little color and fun. The center coffee table is ideal for a plant or two, as well as serving up your favorite cheese board. We snagged these on a holiday sale from Wayfair, a great place to check out deals on outdoor needs.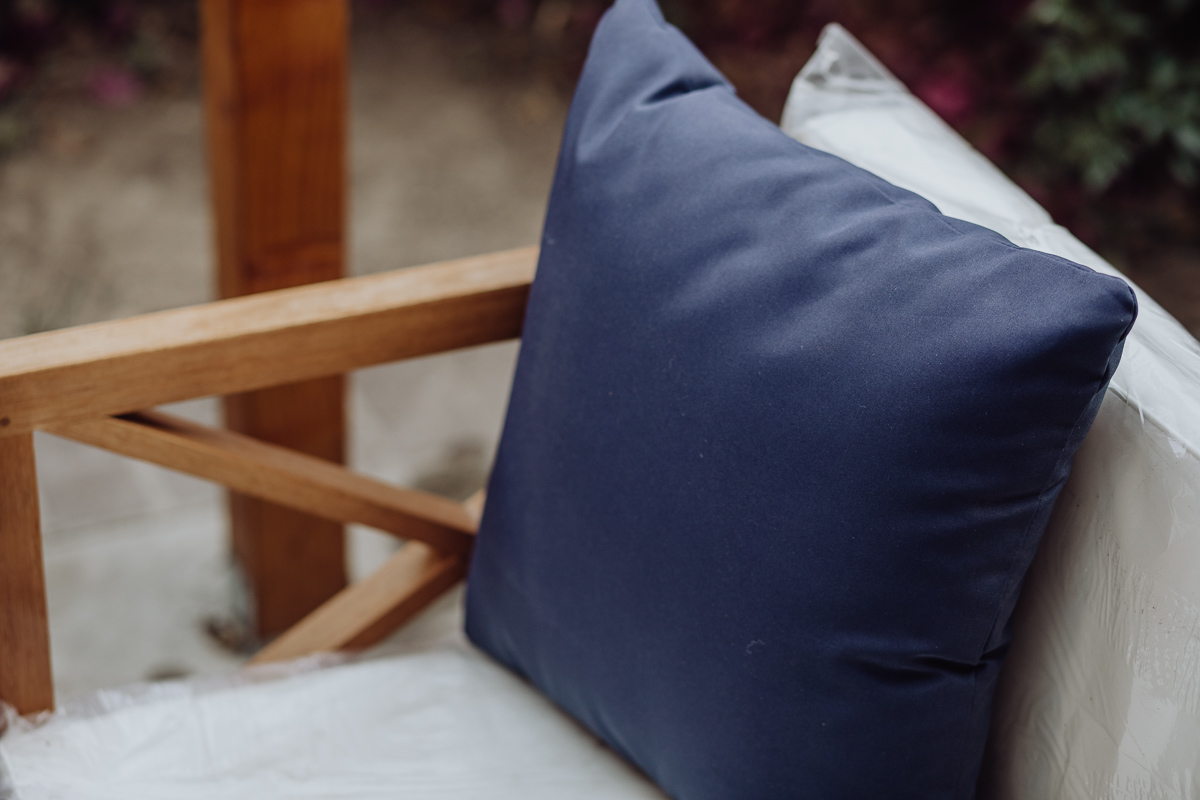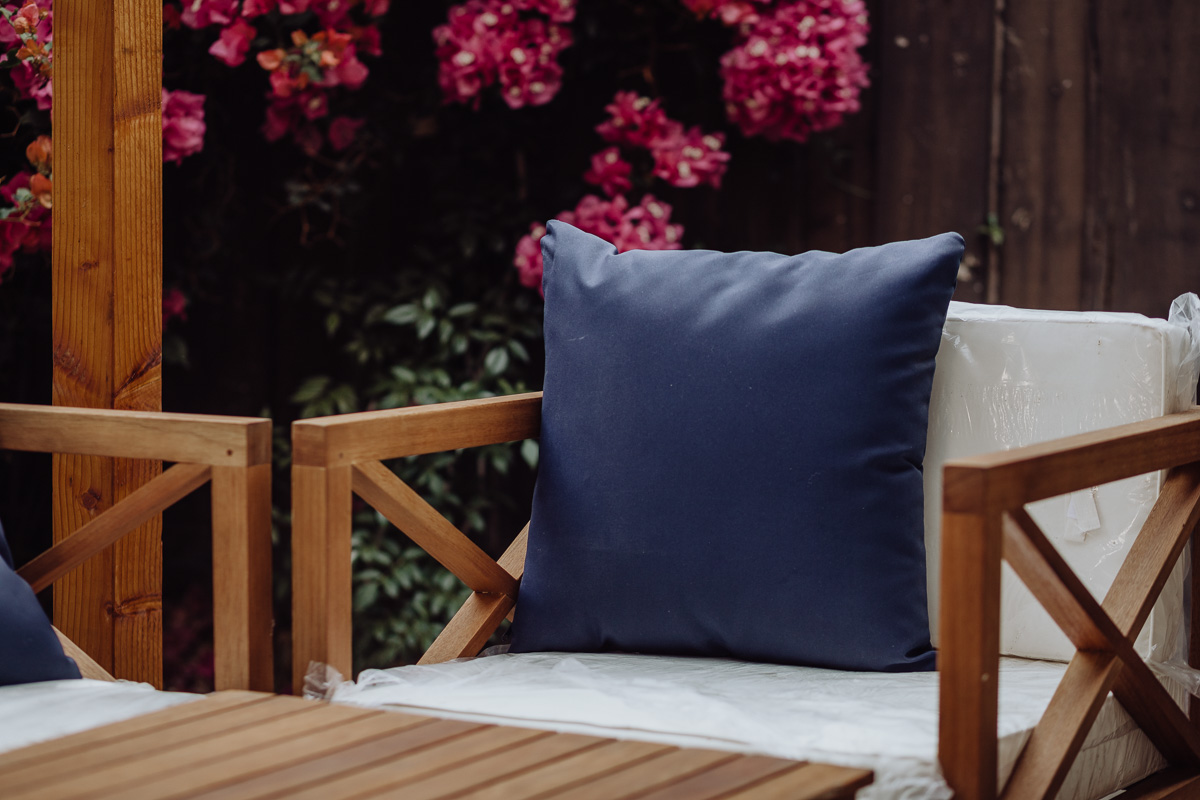 2. Great Company
Whether it be friends or an evening with your loved one, great company is key for an afternoon or night outside. After a long day at work or for us sometimes it's a long road trip, it is nice to sit together, take it all in and just relax. My wife and I typically like to wind down on our patio with a glass of wine or a fine cocktail. Our recent favorites are Cakebread Cellars wine and San Matias Tahona. Sometimes we chat about goals, or our ever growing to do list, but I would recommend putting all of that aside and just spend time together. Put down your phones, keep the laptops inside and just look at each other. We are about to celebrate 5 years from our very first date and she is more beautiful today than the day we met.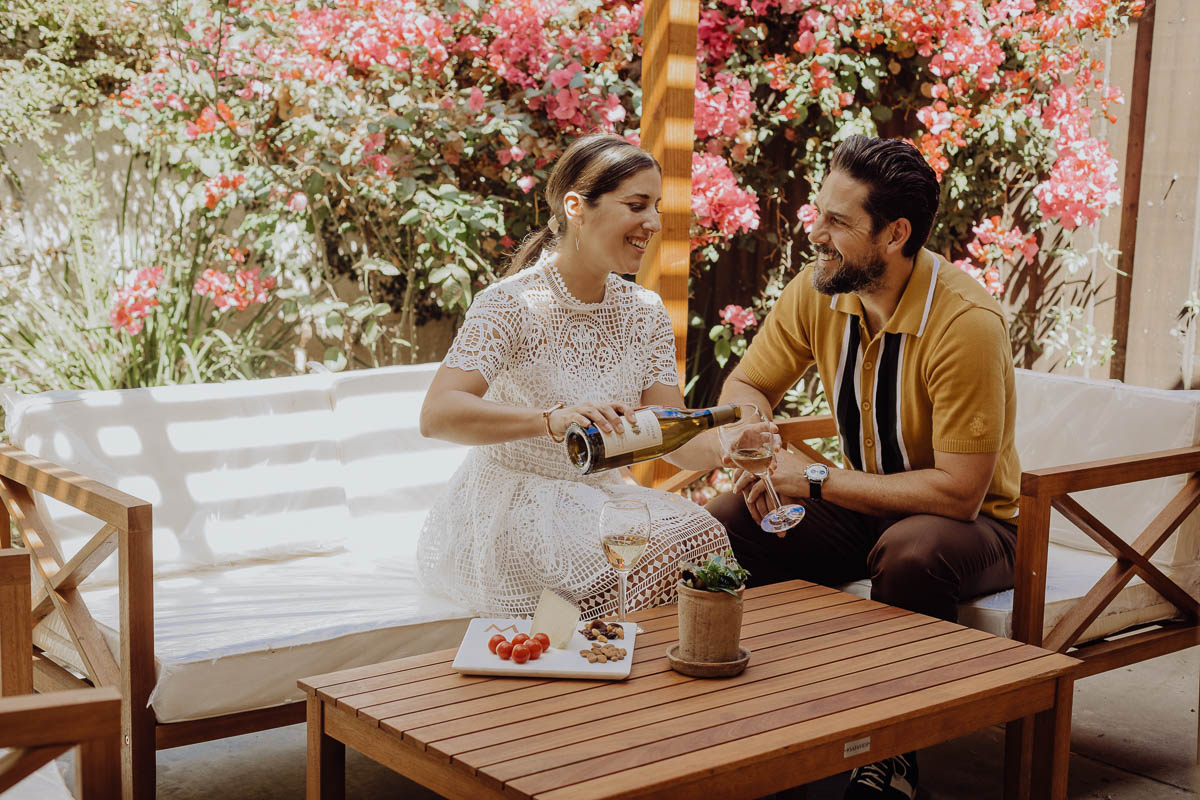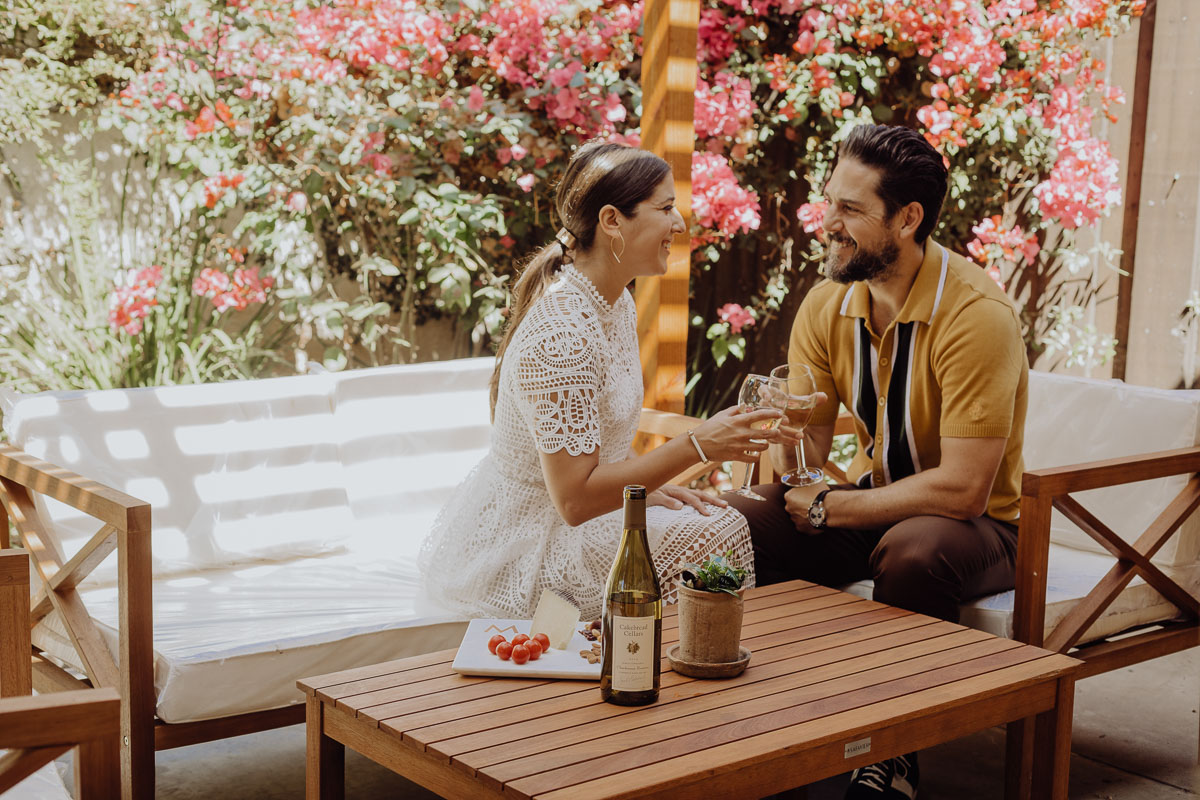 3. Market Lights
For a little pop of light, we hung some string lights overhead. My wife and I first fell in love with market lights when we were planning our wedding. They add an element to a space that really helps it stand out. The best part about our lights from Brightech – NO need for an extension cord. Long cords muddy a space and take away from the intended beauty of helping to elevate it. The reason for no hanging cords is because these market lights are solar powered. Each Pro Solar 1W lights come with a small solar panel that turns them on automatically at dusk without any extra energy or ugly hanging wires.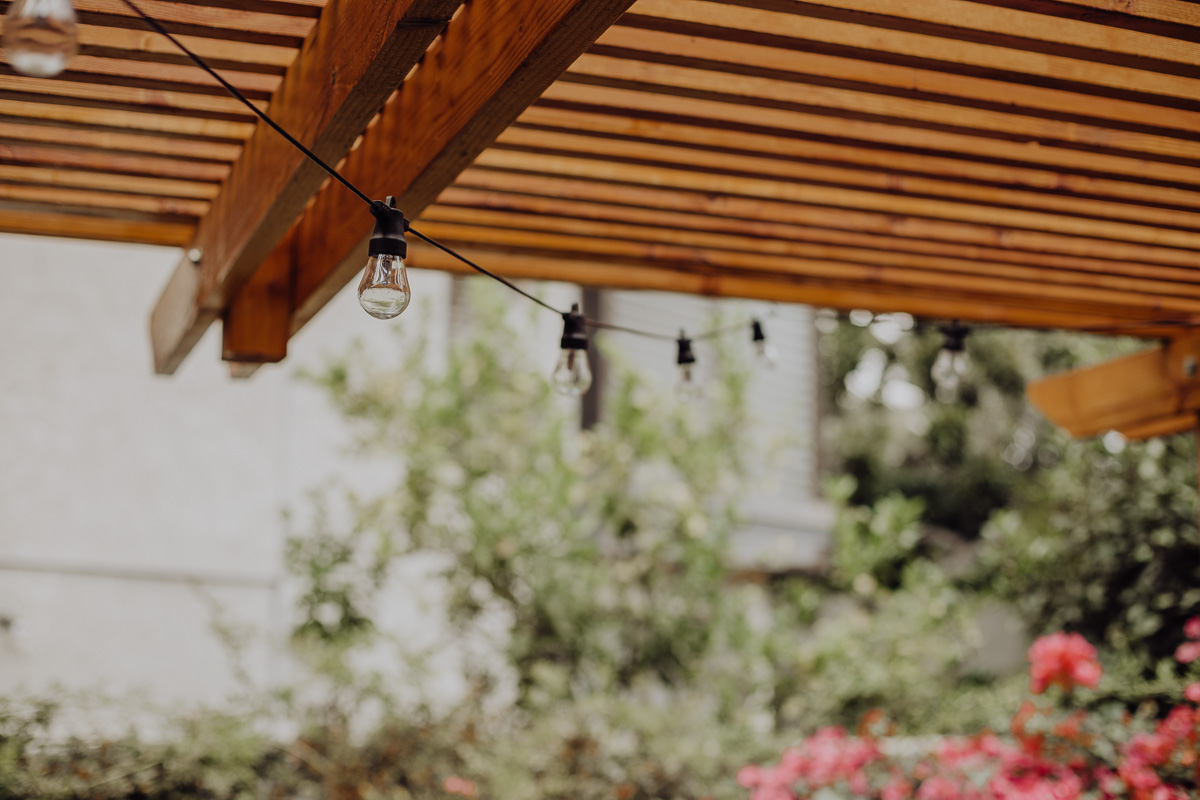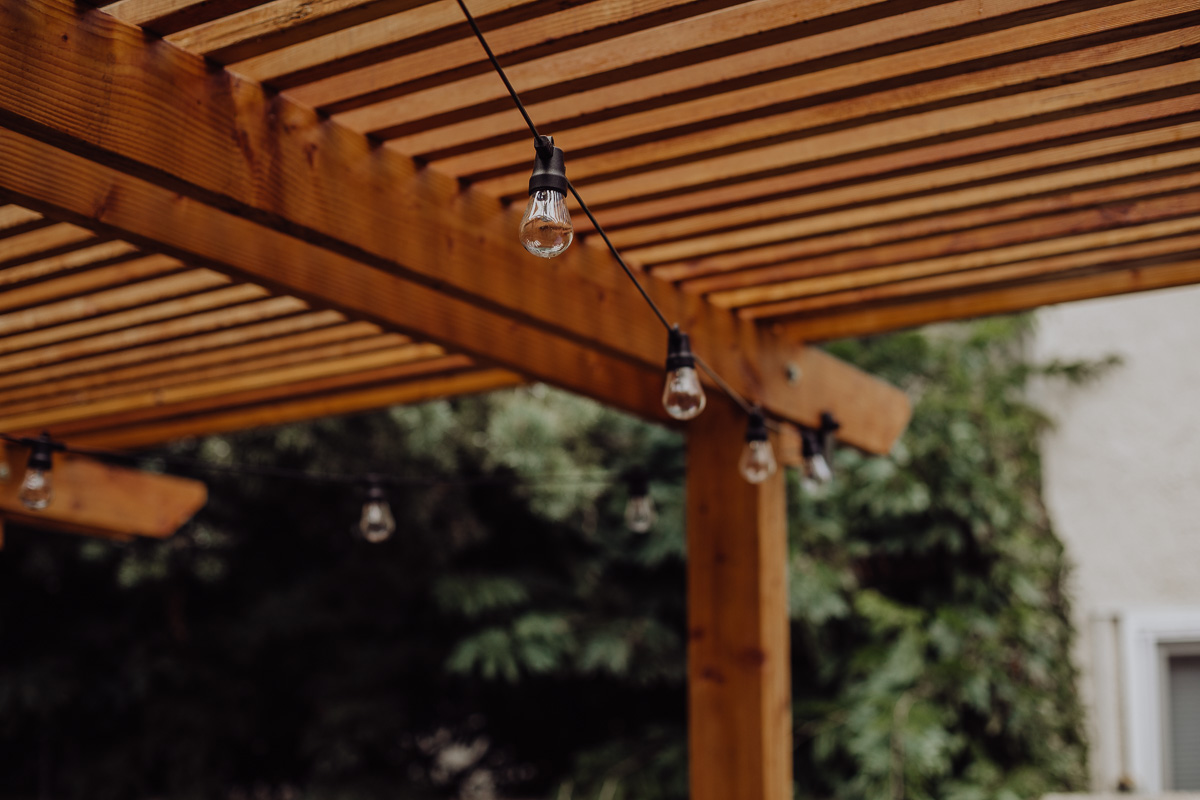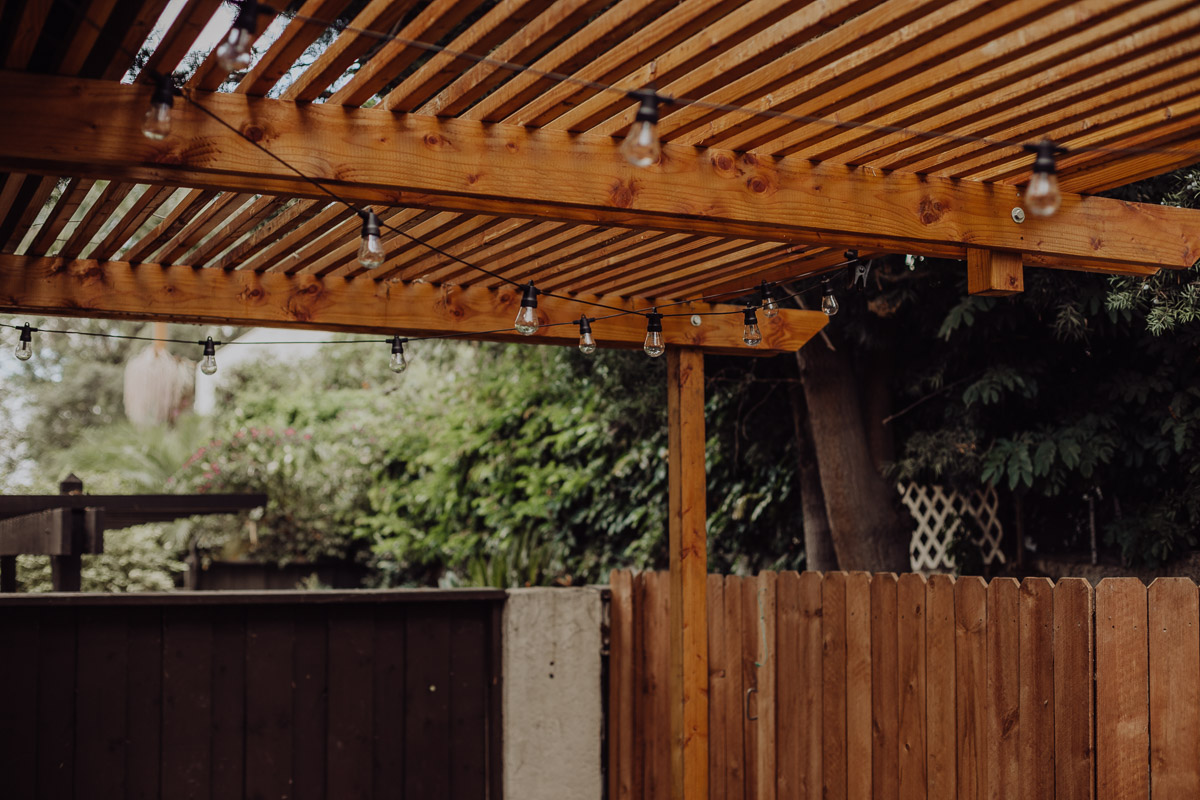 And once that sun goes down, a twinkling glow illuminates.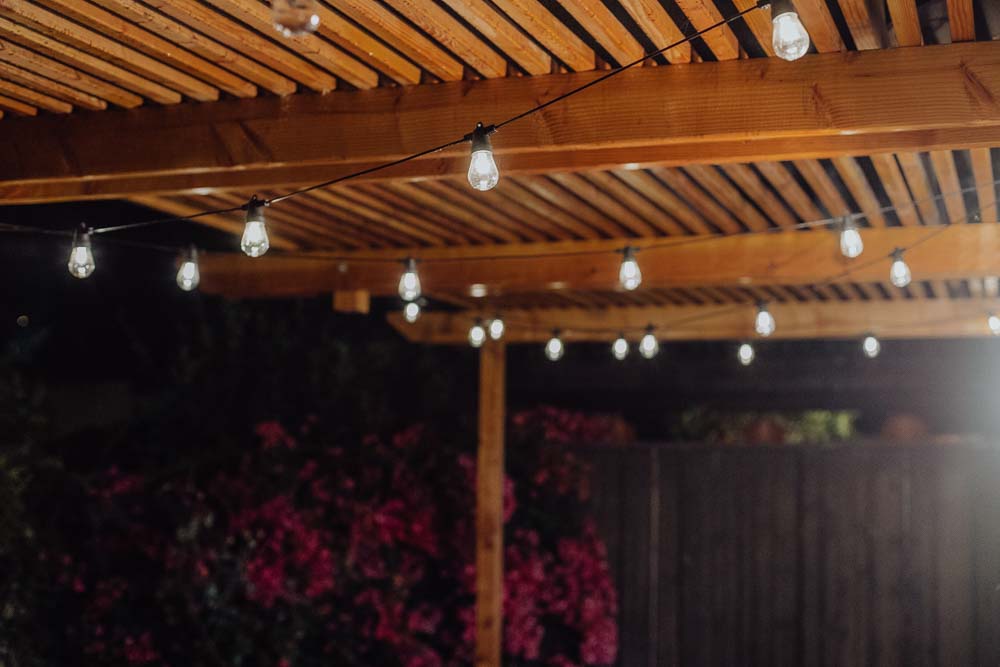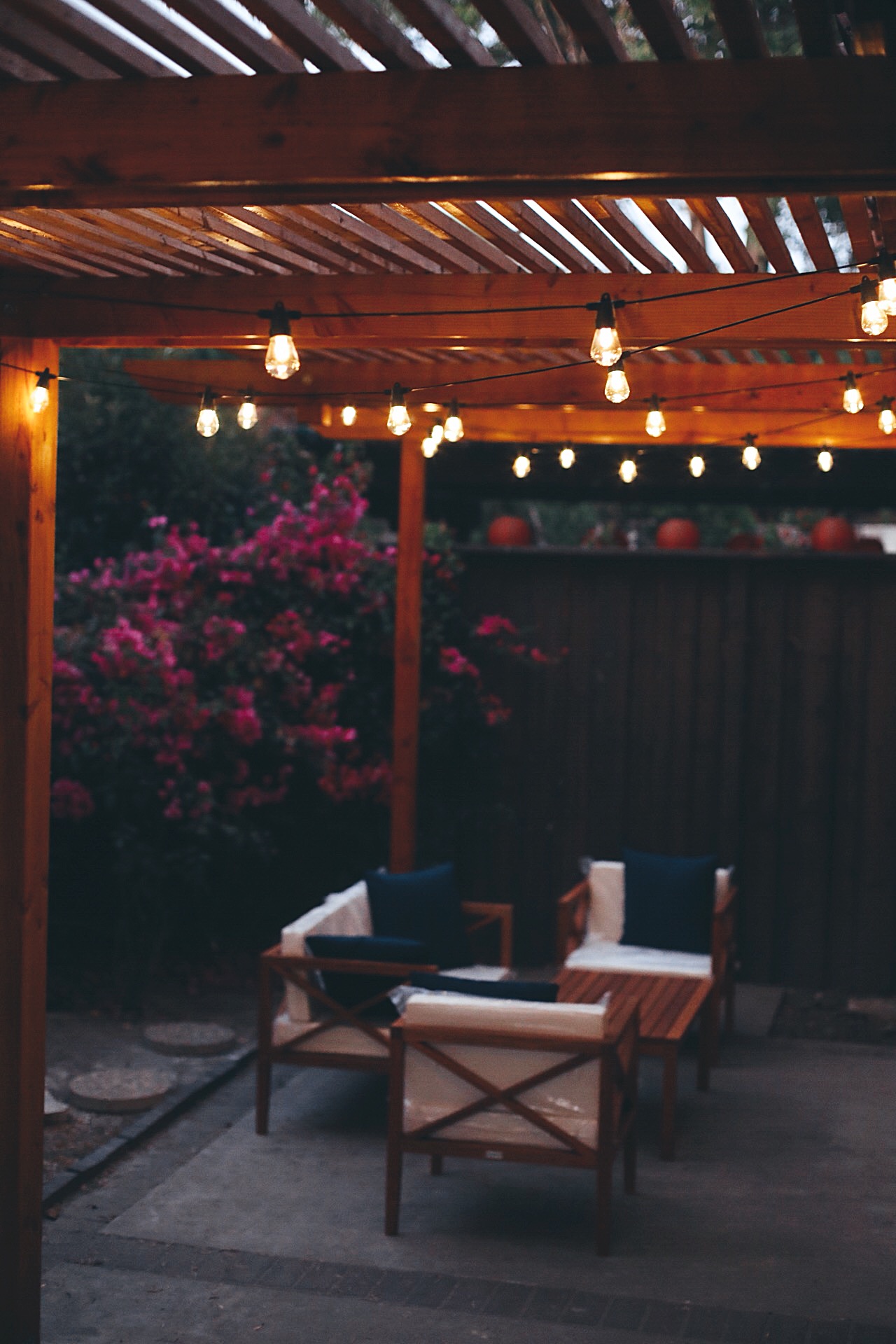 Now get off your phone or the computer and get outside, before you know it, winter will be here!
Love the Outlined Cloth Couple,
Devin McGovern