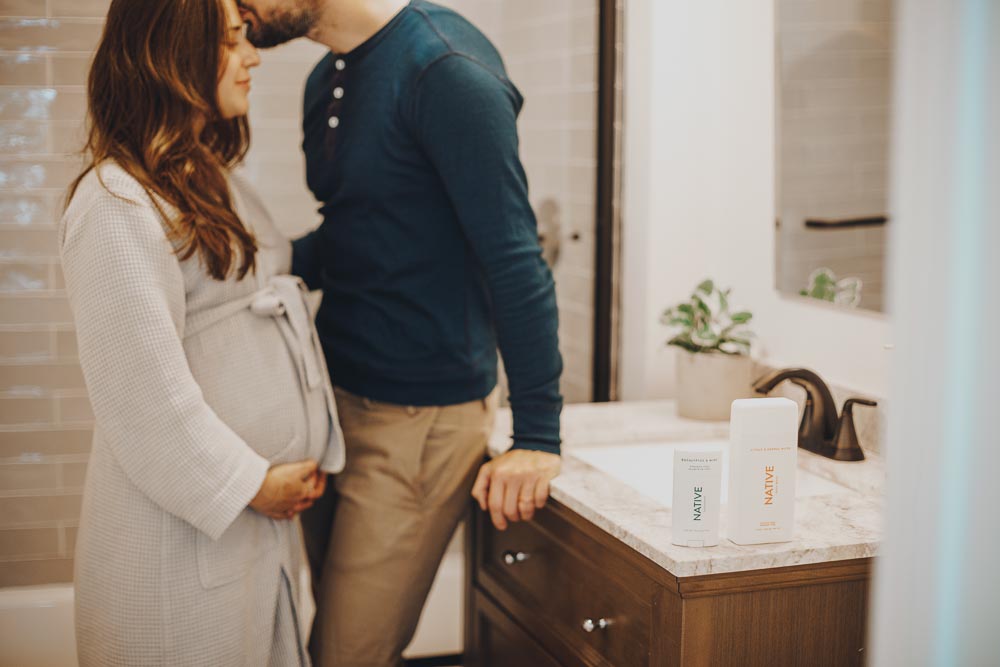 Since finding out we were pregnant, my wife and have been altering what we put in and on our bodies. Choosing organic fruits and vegetables to help nourish mom and baby, but also staying conscientious of the products we wear. The skin will absorb any chemicals you put on and go straight into your bloodstream—meaning baby will consume them as well. So it was important for us not only to find a natural deodorant, but one that actually works! We teamed up with Native, since they use safe ingredients, and decided to see how their products perform. The real test was to try Native deodorant day in and day out, whether it was hitting the gym or heading to work.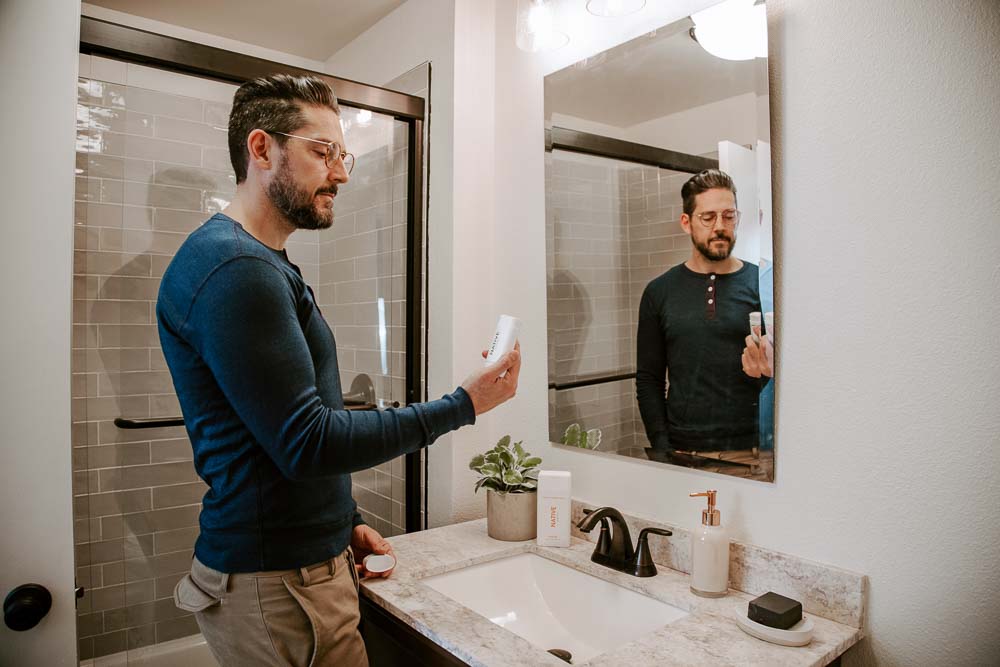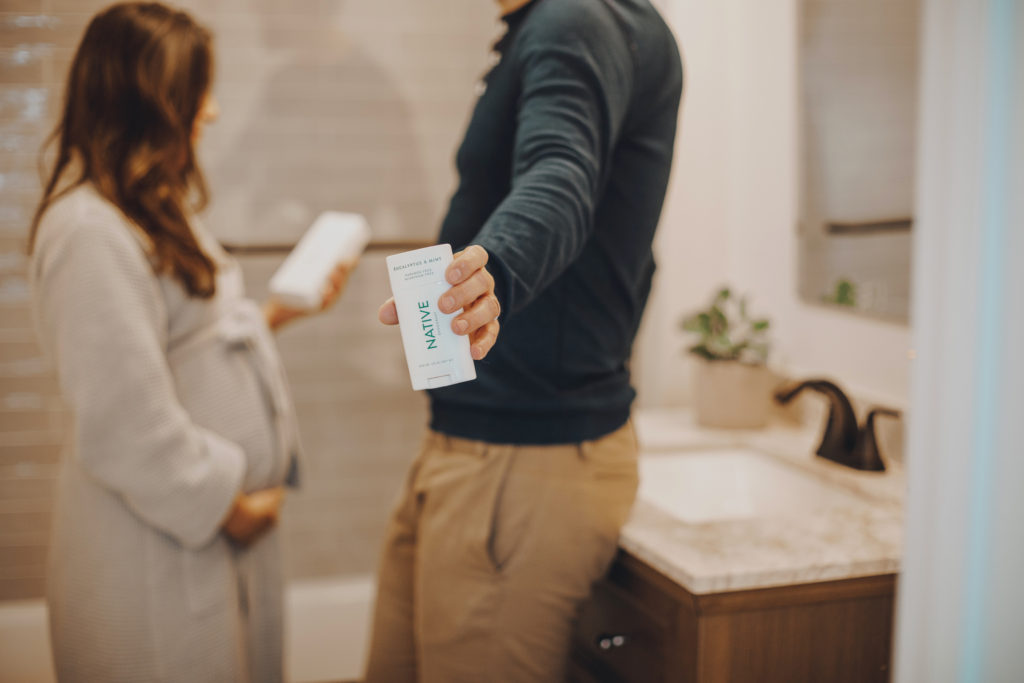 I've used natural deodorants in the past and typically they leave me feeling sweaty and smelling a little too natural by the end of the day. After trying Native's Eucalyptus and Mint deodorant, — I was surprised to see that it lasted all day and I didn't smell like I came from the gym —even though I did! More importantly, it didn't bother my pregnant wife with her superhuman sense of smell—cue the morning sickness! Because it is Aluminum-free and Paraben-free, not only is it good for me, but also for mama and baby. The best part is, Native has the same natural ingredients but with a better outcome. Anything that also benefits my wife and our child is definitely a product I can stand behind.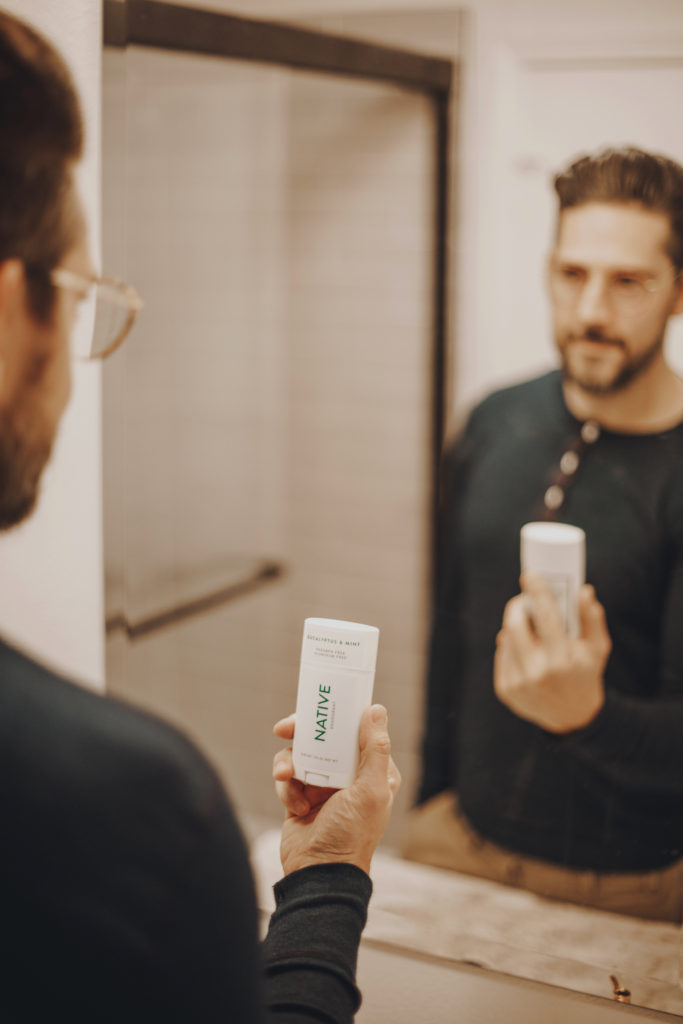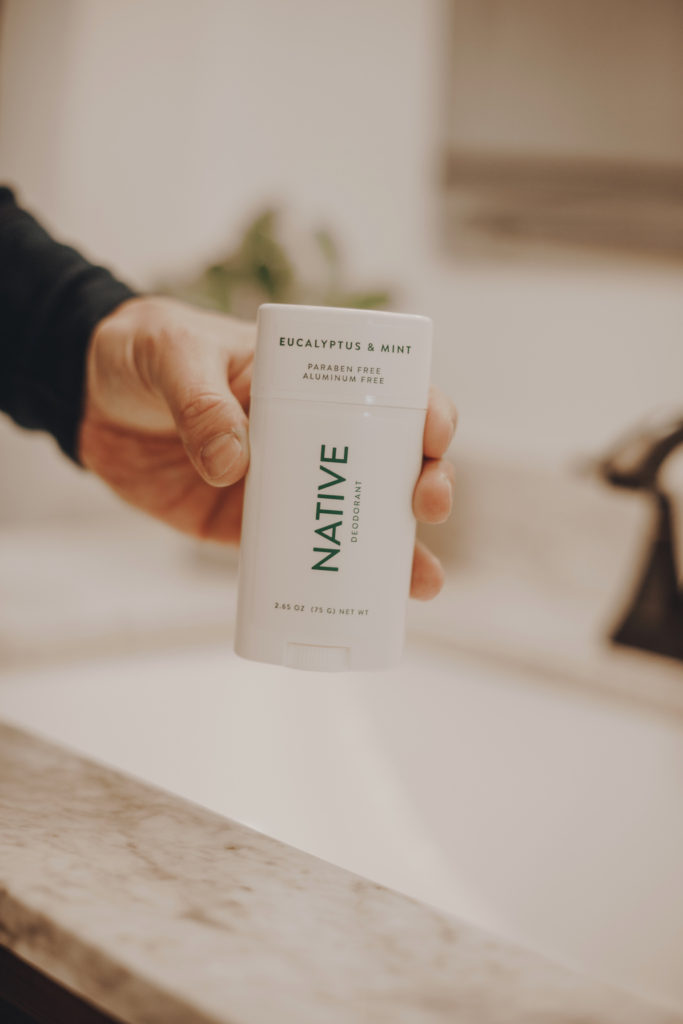 Native can be found at your local Target and Wal-Mart stores which makes it easy to purchase safe, simple, and effective products. In addition, Native also offers toothpaste, body wash and bar soap. Spring cleaning never felt so good! Time to clear out all your old, dirty products. Make sure to try Native out and let us know what your favorite scents are in the comments below or @outlinedcloth.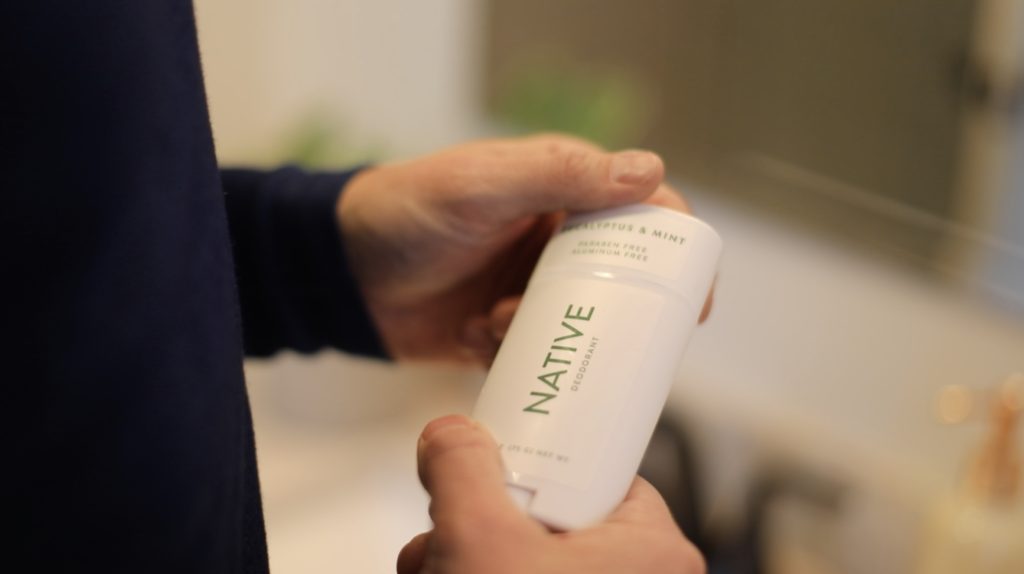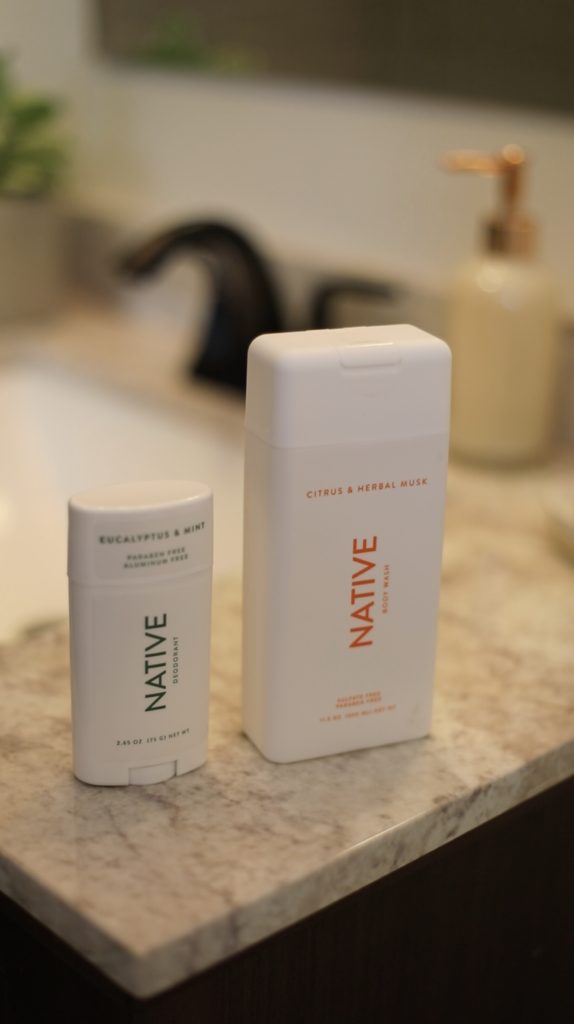 This is a sponsored conversation written by me on behalf of Native. The opinions and text are all mine.