TEAMWORK
We are still in the newlywed first year of marriage phase and the one thing that has held us together is teamwork. Putting on a wedding is a full production that requires coordination and being on the same team and then buying our first home last October required another level of working together. So how do we do it? Quality time. After a full weekend of home activities, that is exactly what we decided to do by staying in and making pizza together. We teamed up with Ribera del Duero Tempranillo wine to celebrate our productive week.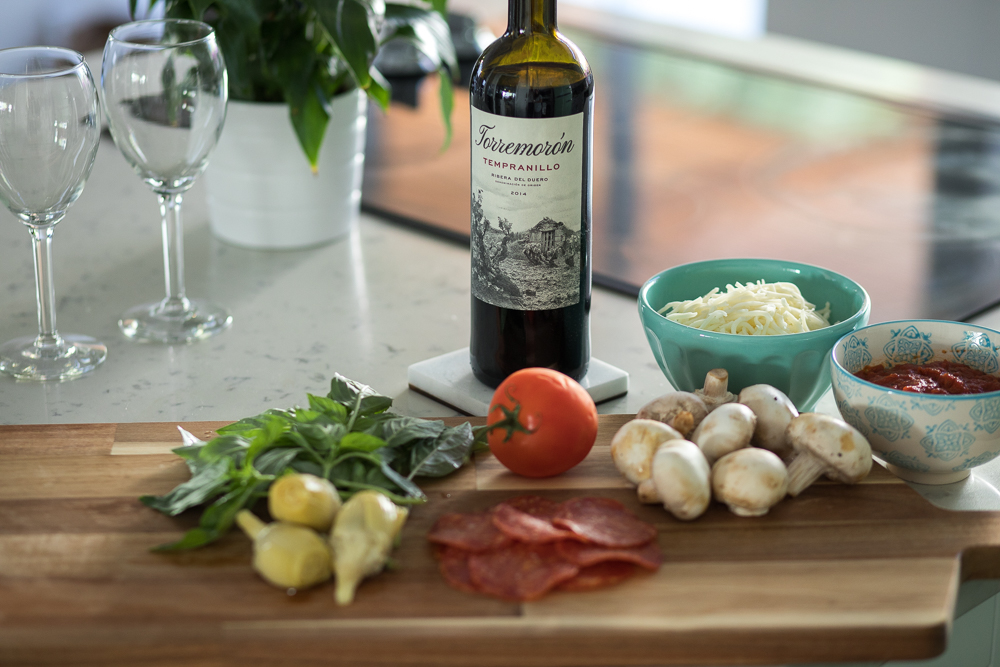 ENJOY
Taking in the big and the small moments and enjoying them has been a key ingredient to our happiness. After a long weekend full of home improvements, house décor, and catching up on laundry, we decided to enjoy our time together in the kitchen. Being that I am not a great chef but a killer sous chef, I get to help Marlene with all that she needs in the kitchen. Marlene has it down, but wishes I could get up to speed already and be a masterchef. In due time, Marlene, we still have the rest of our lives for that to improve.
On the menu is homemade pizza – the dough we bought at TJ's. But you can also try a local pizza spot and sometimes they will sell you theirs. We added a little olive oil as a base and then layered in the pizza sauce. Toss on some veggies and a few slices of pepperoni and you're good to go. We like to cook the spinach but an alternate option add on the greens on after the pizza is cooked, giving it a fresh taste.
You can find more great recipes and product reviews from our friends at the Village Bakery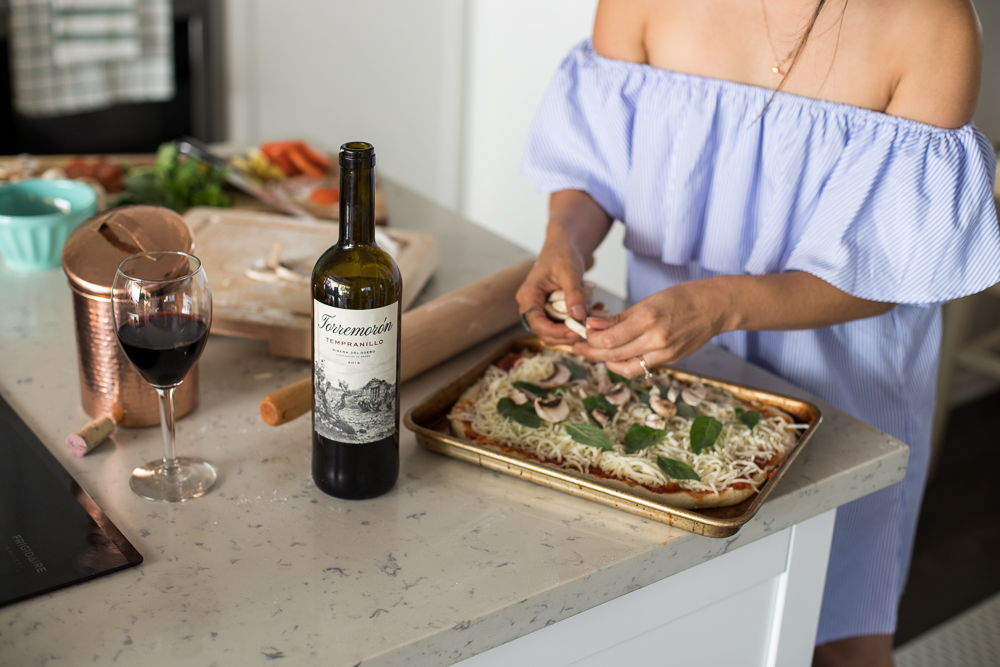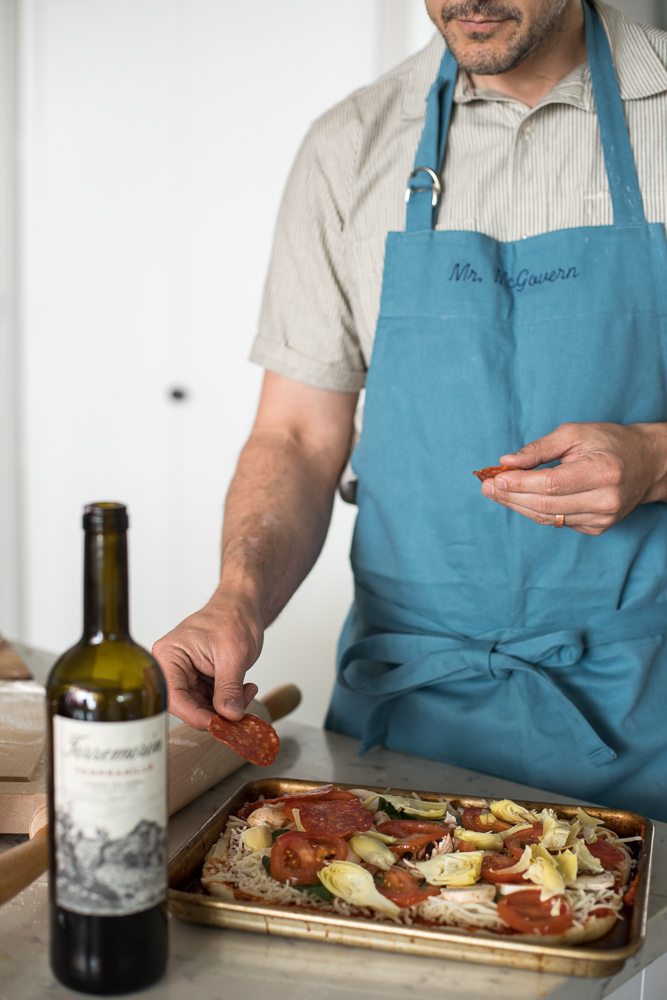 Pop the pizza into the oven at 475°, grab a glass of wine and let it cook. The hard part is now over. For those of you that are fans of Cabernet Sauvignon or Pinot Noir, you will love Tempranillo from Ribera del Duero. For our wine lovers out there, some keys to Ribera that make it especially great with pizza is that it's full-bodied and flavorful. Ribera del Duero Tempranillo is matured in oak barrels and further benefits from bottle aging, developing complexity over time. The ideal mate to our pizza dinner. For tonight's dinner, we enjoyed Vinos Torremoron Tempranillo and Dominio Basconcillos Vina Magna Crianza.

RELAX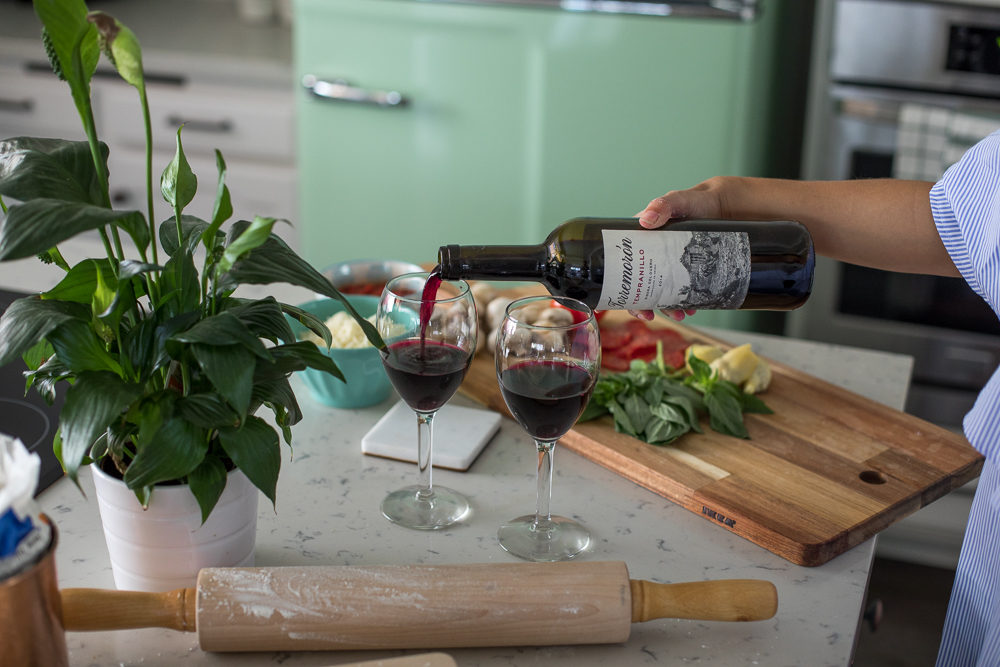 The last key in our happiness quotient is the most important–relax. This is something we have to work on as I have a difficult time relaxing, however Marlene truly understands the importance of rest and rejuvenation. Probably due to her Spanish roots. So let's all take a lesson from her and find a moment to relax today with a glass of wine in hand.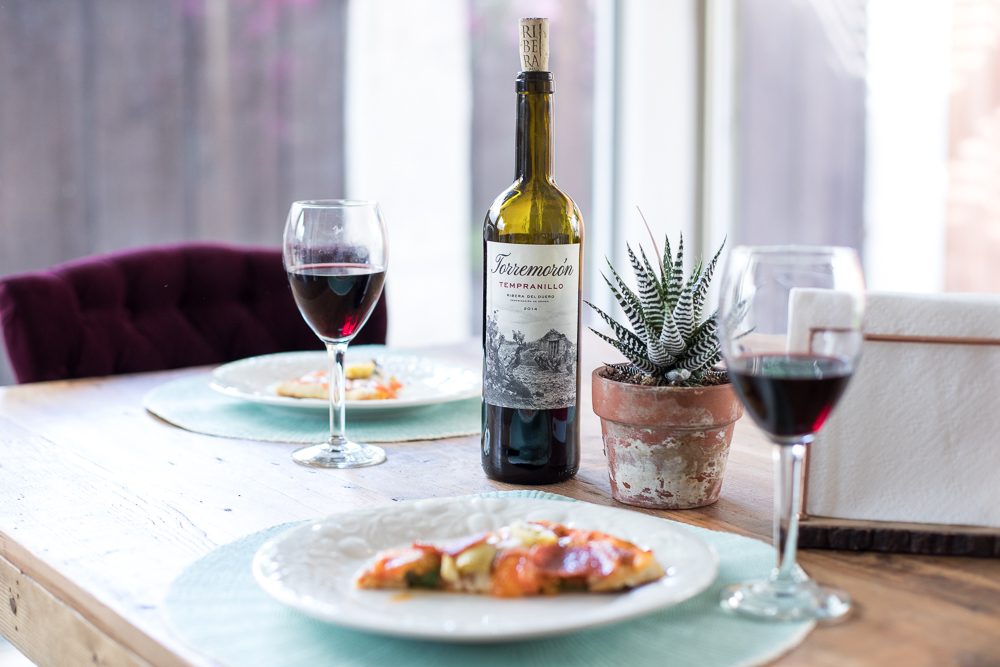 With the pizza ready and the wine flowing, it is finally time to relish in the moment and relax. If you're in the market for a new wine, we really recommend giving Tempranillo from Ribera del Duero a try. You can look for the Ribera del Duero logo on the back of the bottle when visiting your local wine store or order directly from www.wine.com.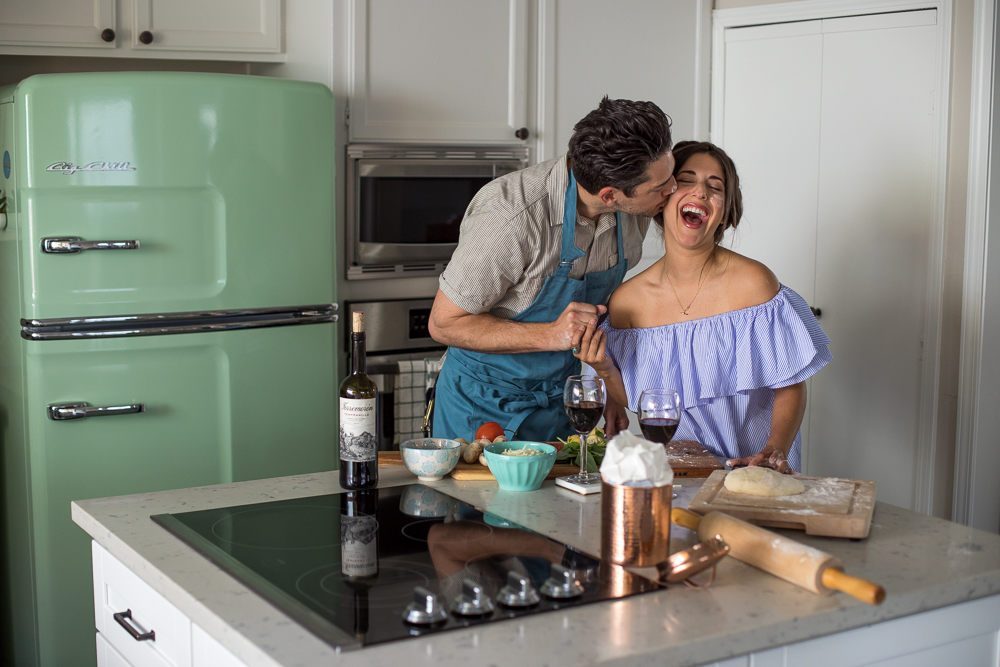 Devin + Marlene
SaveSave
SaveSave
SaveSave
SaveSaveSaveSave
SaveSave
SaveSave
SaveSave
SaveSave
SaveSave
SaveSave
SaveSave
SaveSave
SaveSave
SaveSave
SaveSave
SaveSave
SaveSave
SaveSave
SaveSave
SaveSave
SaveSave
SaveSave
SaveSave
SaveSave
SaveSave
SaveSave
SaveSave
SaveSave
SaveSave