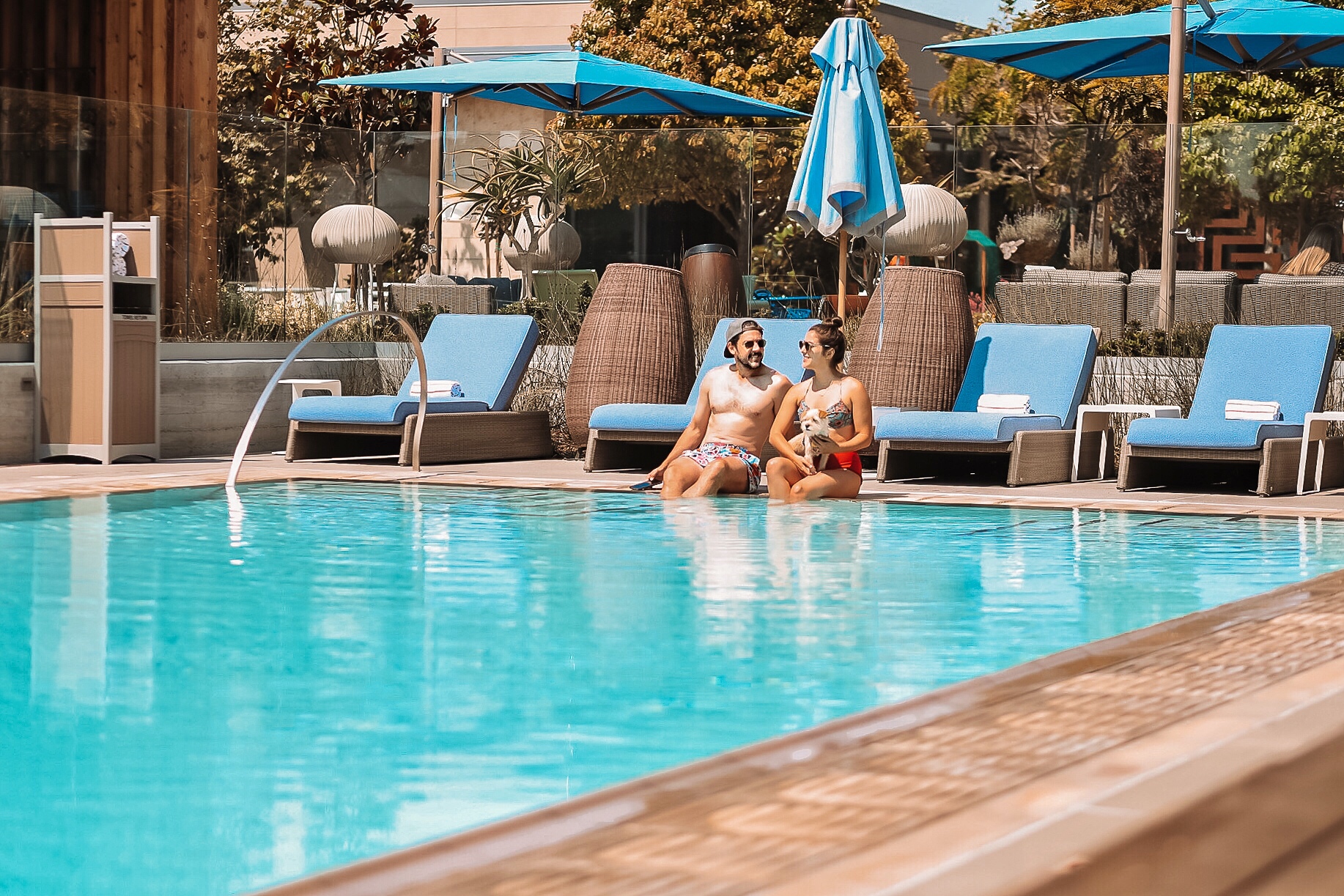 We love celebrating birthday's and this year was a bit different as we were not in the same city. Marlene is in Northern California rehearsing for a show, Native Gardens. If you happen to be in the Bay Area, you need to go see.
Since we didn't have much time together, we wanted to soak in every moment and what better way than at an Oasis in the middle of NorCal, Hotel Nia.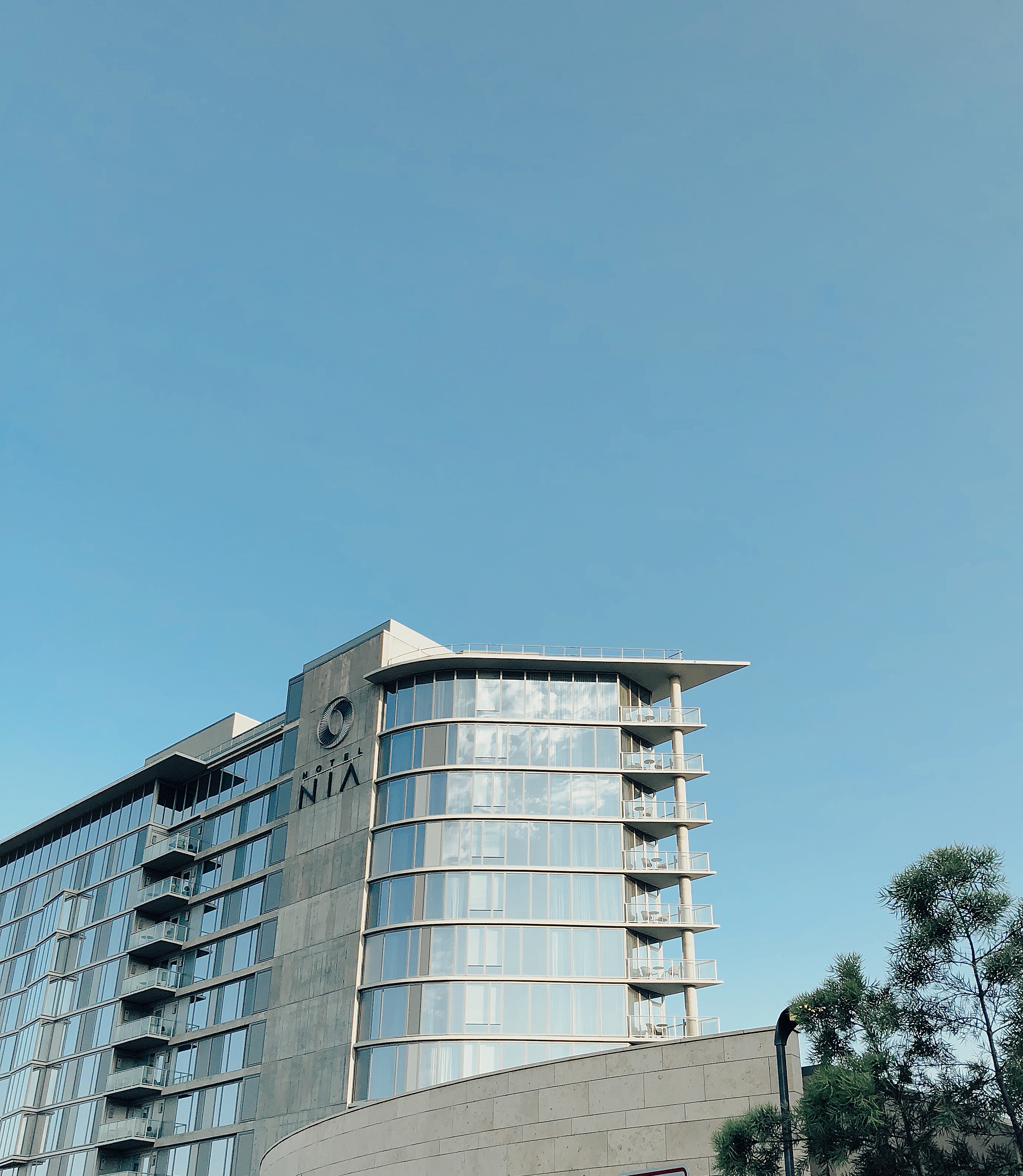 A gorgeous resort, Hotel Nia, is part of Marriott's Autograph Collection. A luxury hotel chain that handpicks some of the world's most unique boutique hotels and showcases them with a fresh modern twist. Each hotel is different and providers some of the best hospitality experiences the world has to offer. One of the great things about Nia, is that they are pet friendly. This gave us a chance to celebrate with our fave puppy, Stanley Pucci.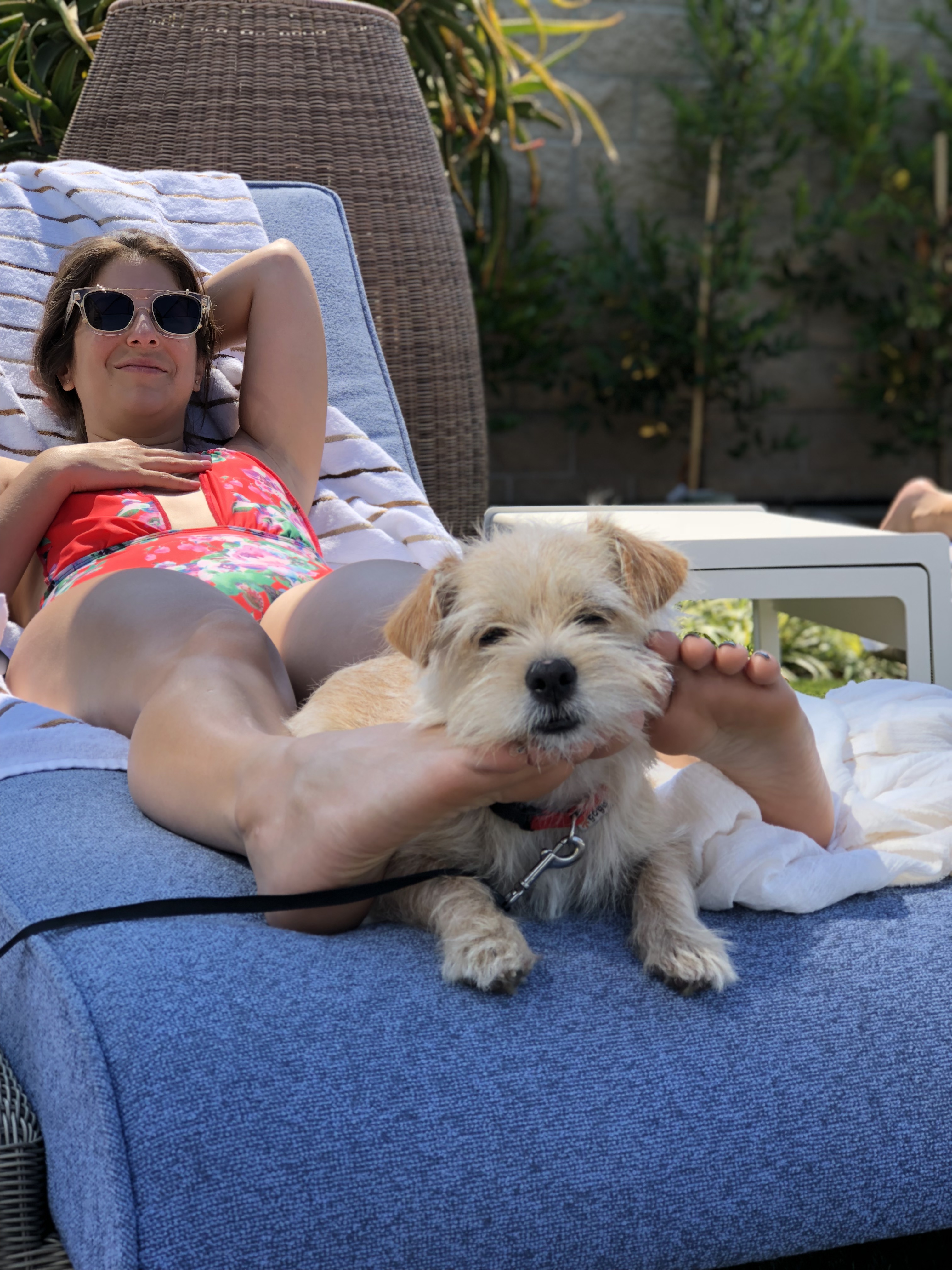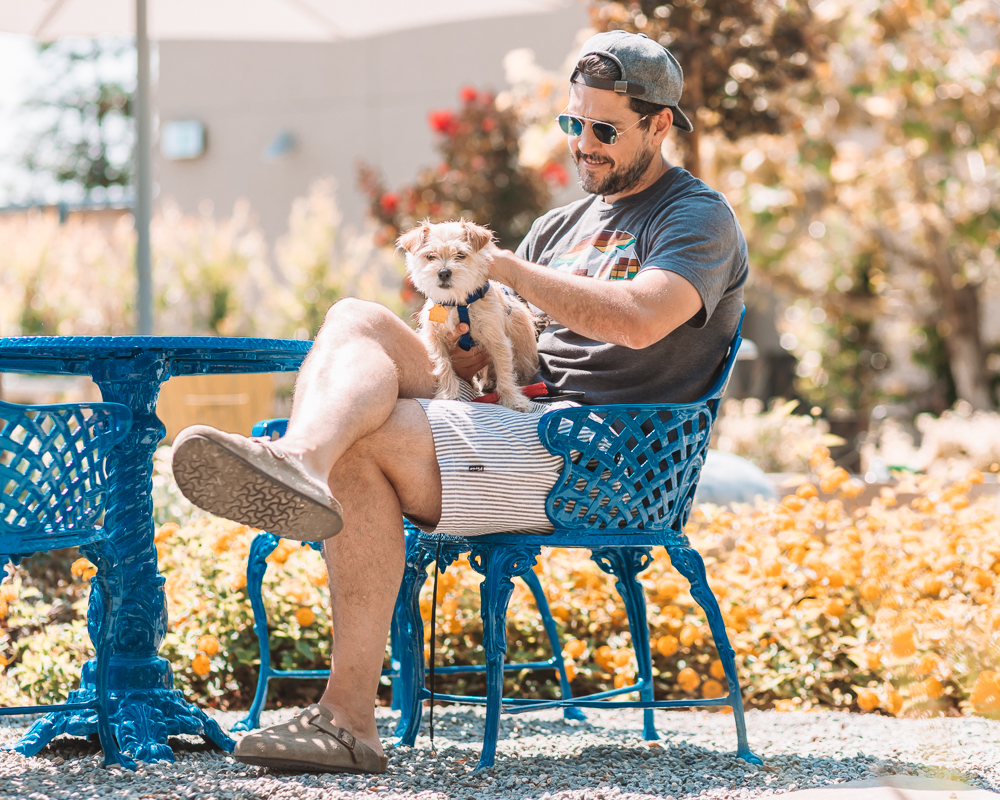 Each day started with coffee right in their very own cafe lobby. Serving up the very best of Verve Coffee, and a variety of pastries to accompany your caffeine fix. If you want a heartier breakfast, you can enjoy a sit-down meal at Porta Blu. Our three recommendations – 2 savory and 1 sweet: First the Quinoa Bowl, 63 degree eggs over kale and topped with almonds, currants and a sherry vinaigrette. Our second favorite savory dish was the Wild Mushroom Quiche, an egg dish made with sun-dried tomatoes, pine nuts and arugula. Saving the sweet for last the Straus Farm Yogurt, a flavorful combination of yogurt, chia seed pudding (one of our faves), blackberry compote and topped with pistachio crumbles. Not too heavy or sweet just the right combo to go with a savory dish.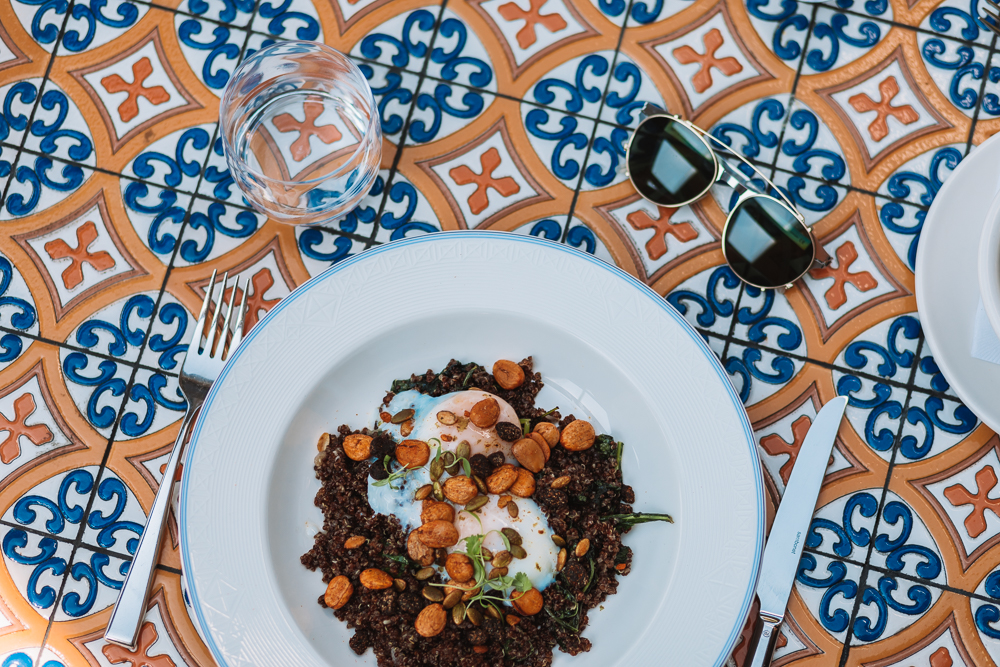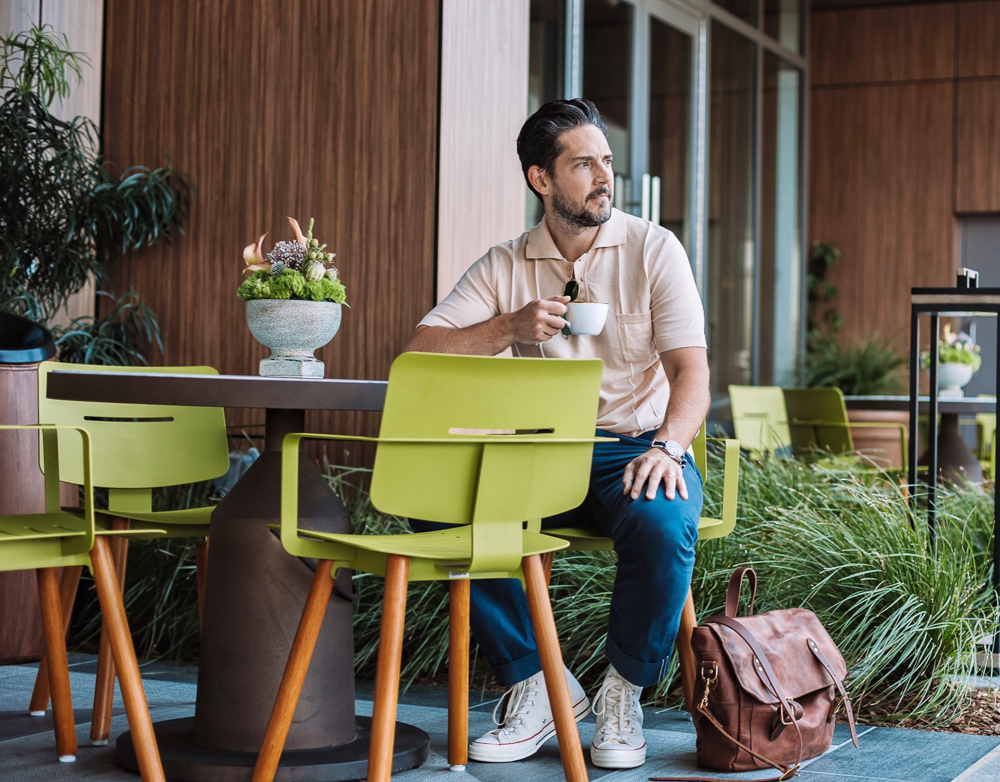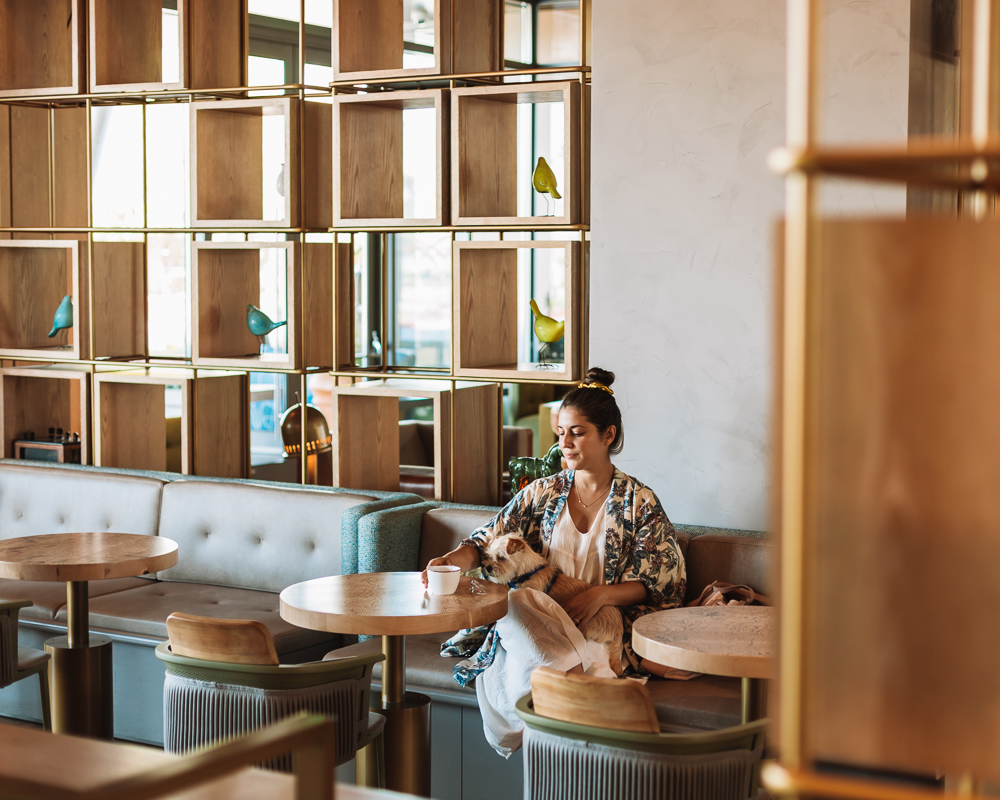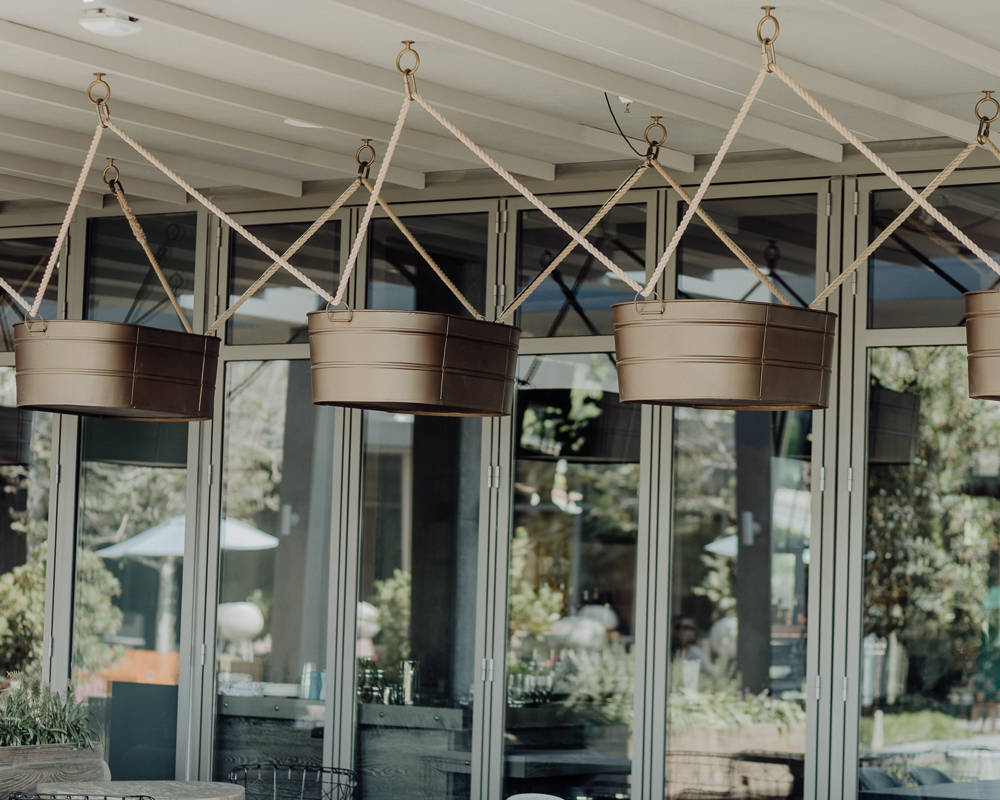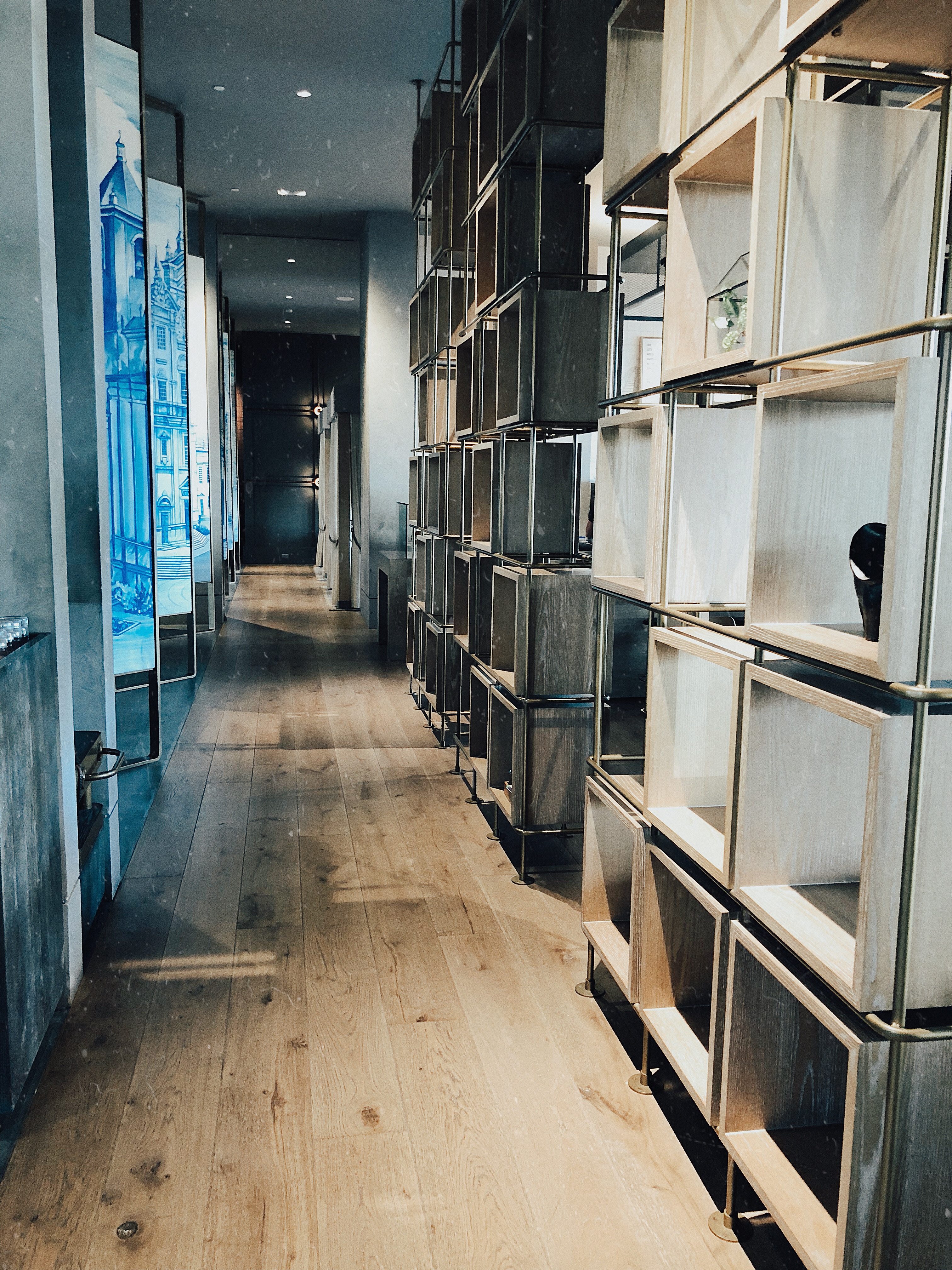 The rooms are very spacious, clean, and eclectic. Affordable for a short stay or weekend getaway.  Our experience is made complete with a chance to sit poolside and have a cocktail in hand. One of our favorite parts of this hotel was the gorgeous pool and the exceptional waitstaff both by the pool and inside the restaurants. Cocktail recommendation, order the Mango Margarita when poolside.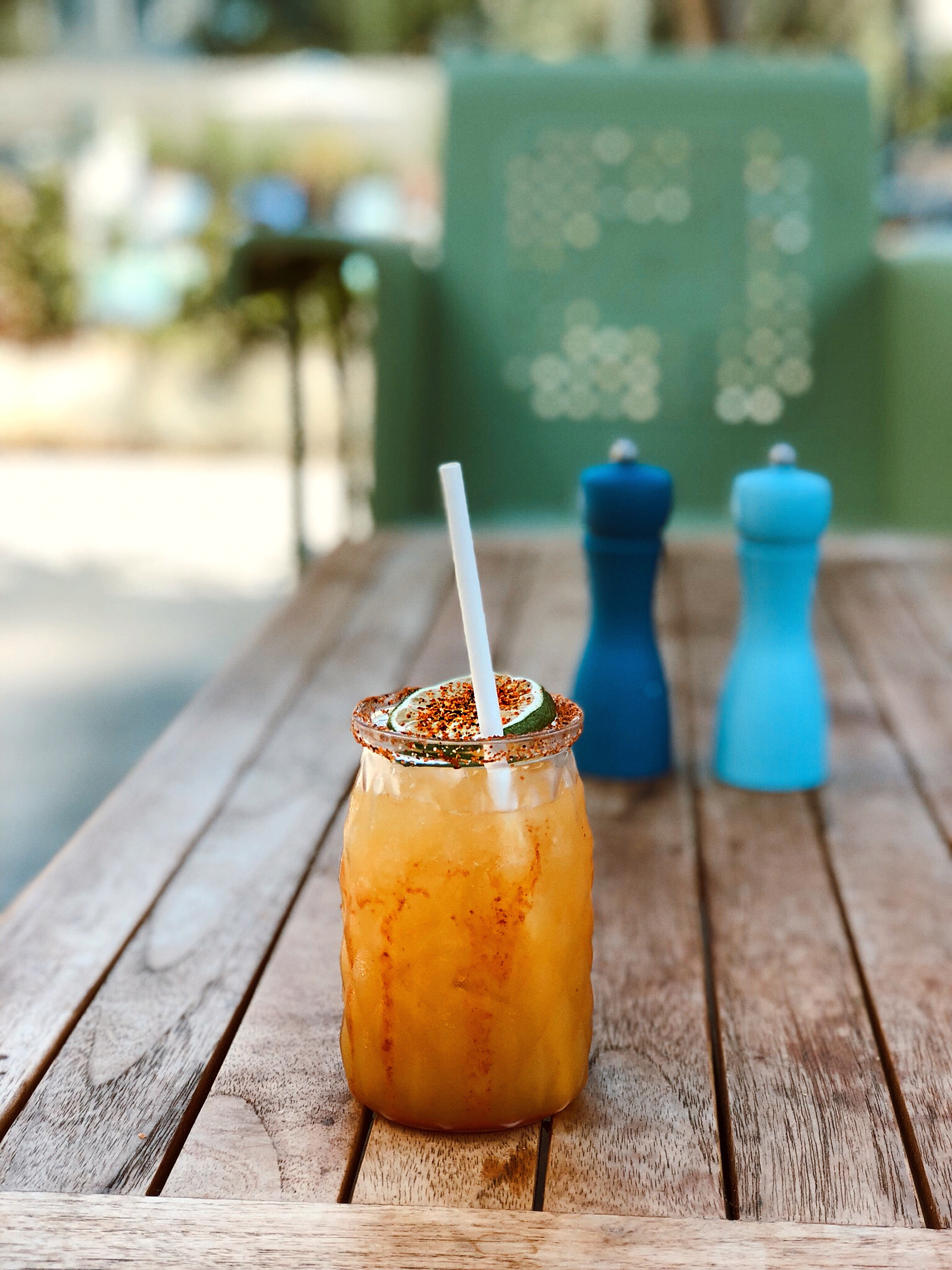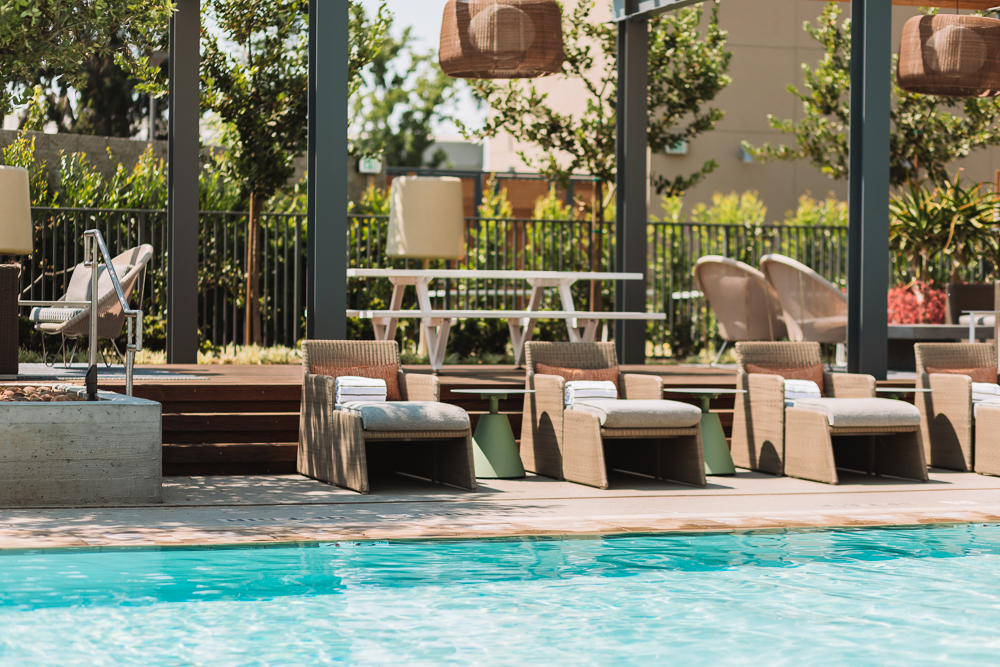 So if you find yourself in Palo Alto, Menlo Park or want a more chill Bay Area experience, check out Hotel Nia and if you go let us know what you think.
Love,
Devin + Marlene