Finding the perfect bag usually consists of web searches combined with Instagram wormholes and then a last resort trip to your local mall. With so many choices to choose from, how do you decide? Well, let me show you this durable, yet stylish messenger from Buffalo Jackson. Made out of full-grain Bison leather, the Ryder Reserve Messenger will only get better with age.
The Bag in Action
I grabbed my dad's vintage film camera, tossed it in my messenger bag and hit up The Mission in San Juan Capistrano. A beautiful place founded in 1776, many of the structures still remain intact. Although missionaries and Baptisms are a thing of the past, the walking and audio tours along with your camera make it a worthwhile trip.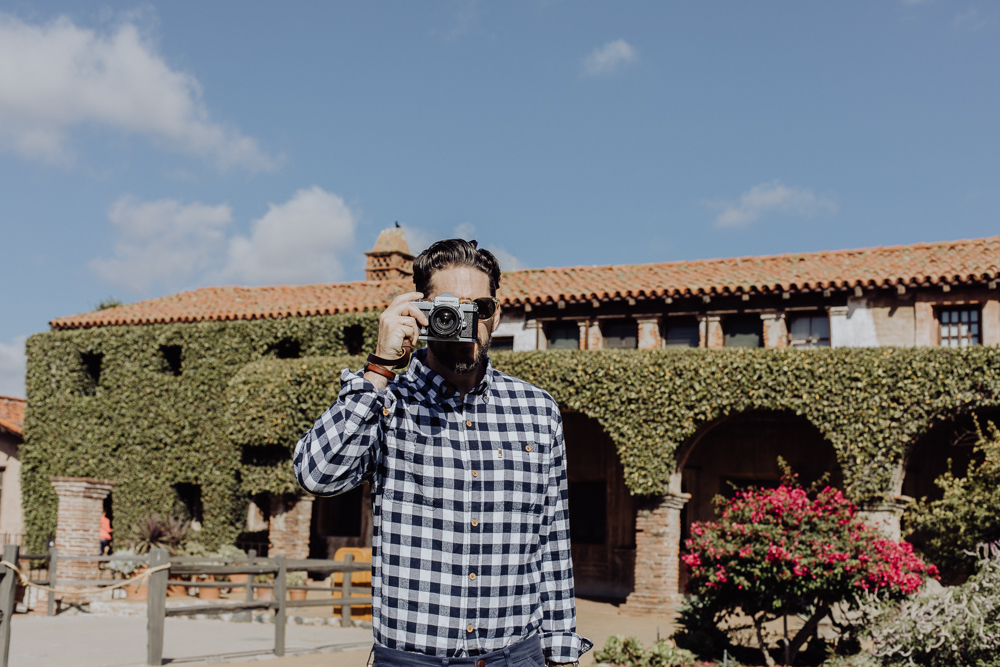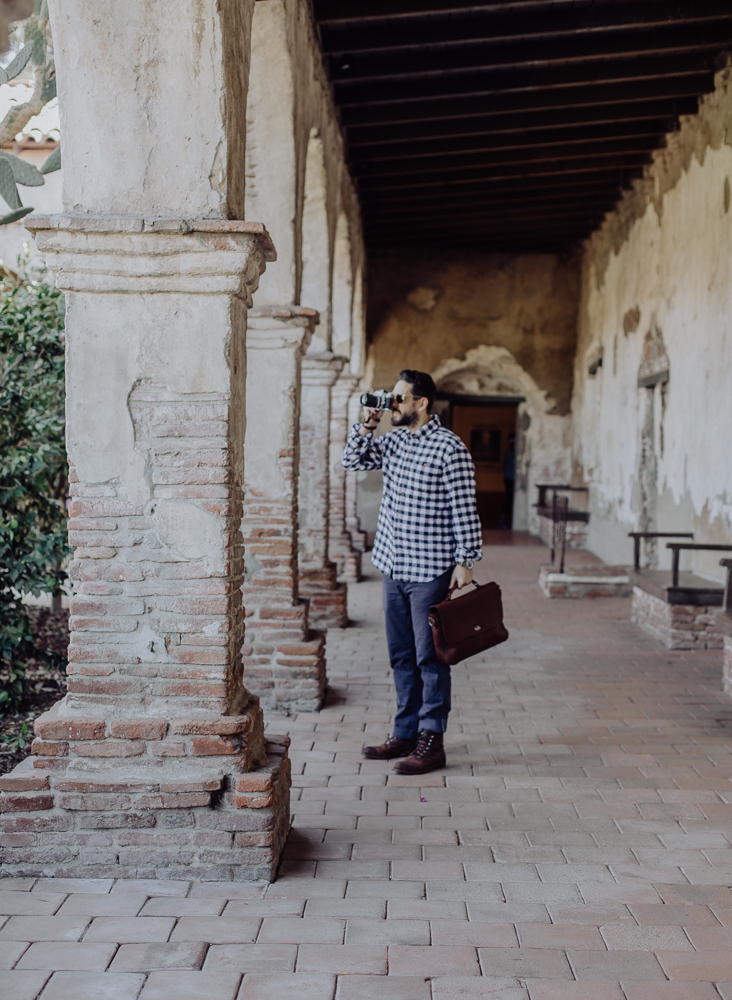 Fashion and Function
The ease of carry either with the handle or the over the shoulder strap make this bag an easy on the go piece. Although constructed of heavy-duty leather, it is still very lightweight and manageable. Some keys I look for in buying a bag: is it functional? Is it fashionable? This messenger hits both elements of function and fashion. Pairing the bag with your outfit is also key. Mixing in some patterns with my favorite Buffalo Plaid flannel that I took with me to Argentina for a weekend getaway, also comes in handy here in sunny SoCal.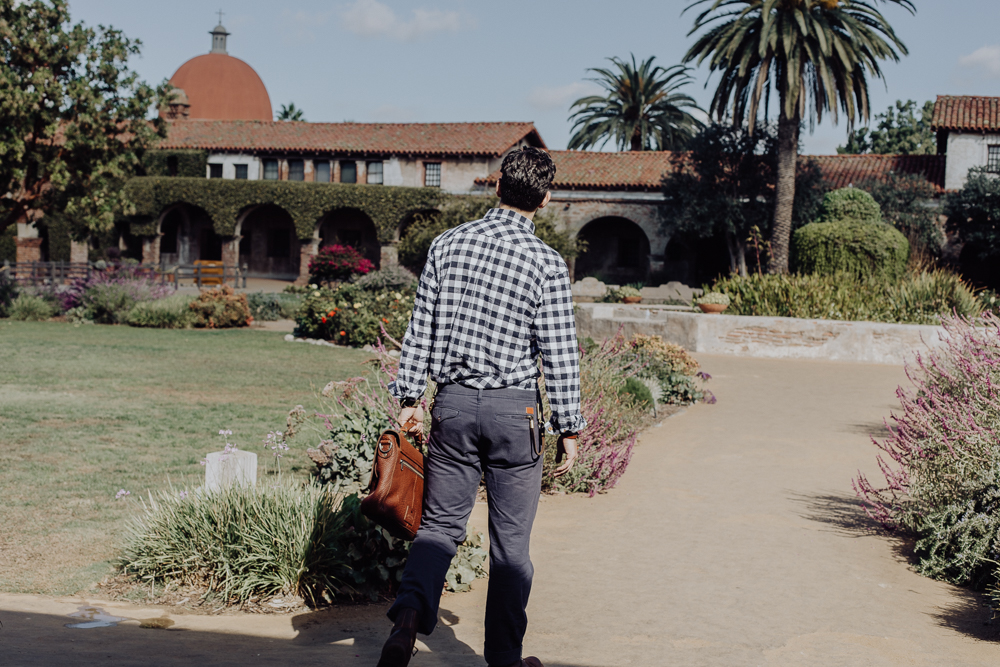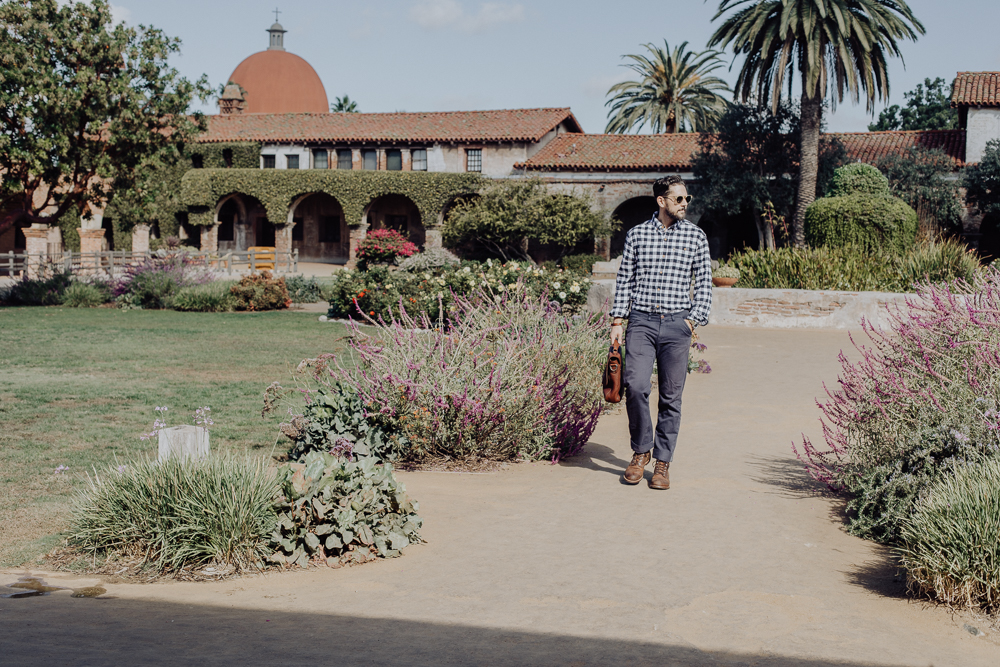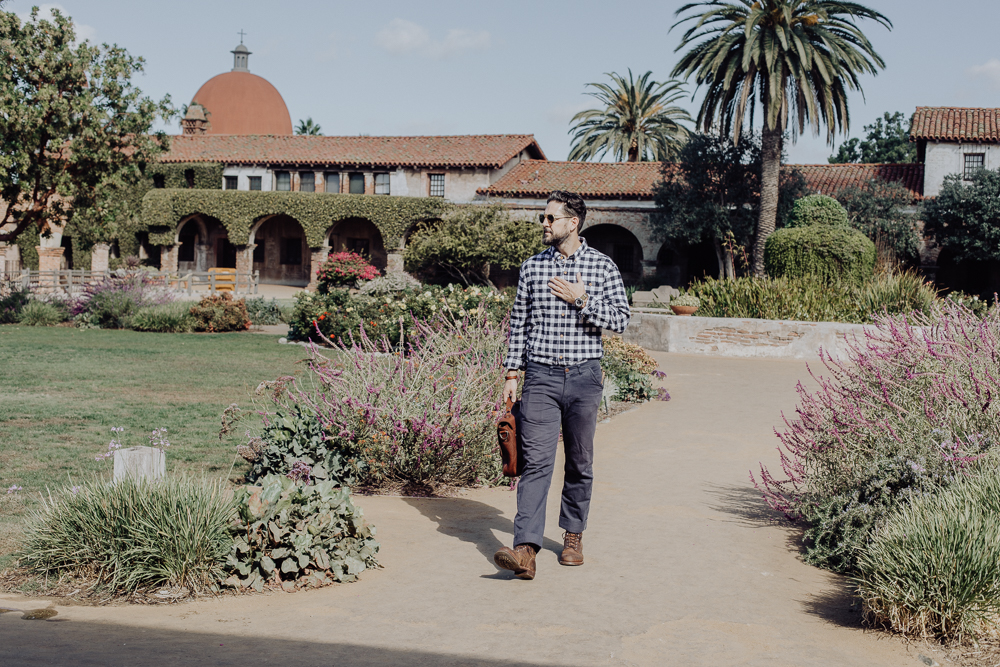 We have had an exceptionally warm winter in California, so I tossed on a lightweight Chambray shirt to cruise around town in. This brown Chambray from Buffalo Jackson is ideal for this not winter, California winter. Furthermore, brown on brown with dark blue pants makes for a good shirt, pant, and bag combo. I would also recommend brown on brown as long as they are different shades. You don't want your bag to be camo'd by your dark brown shirt, letting each of them stand out and pop is the key. So if you are hunting for yourself or a loved one, make sure to check out Buffalo Jackson's selection of handcrafted bags. Send me a message with some of your favorite bags.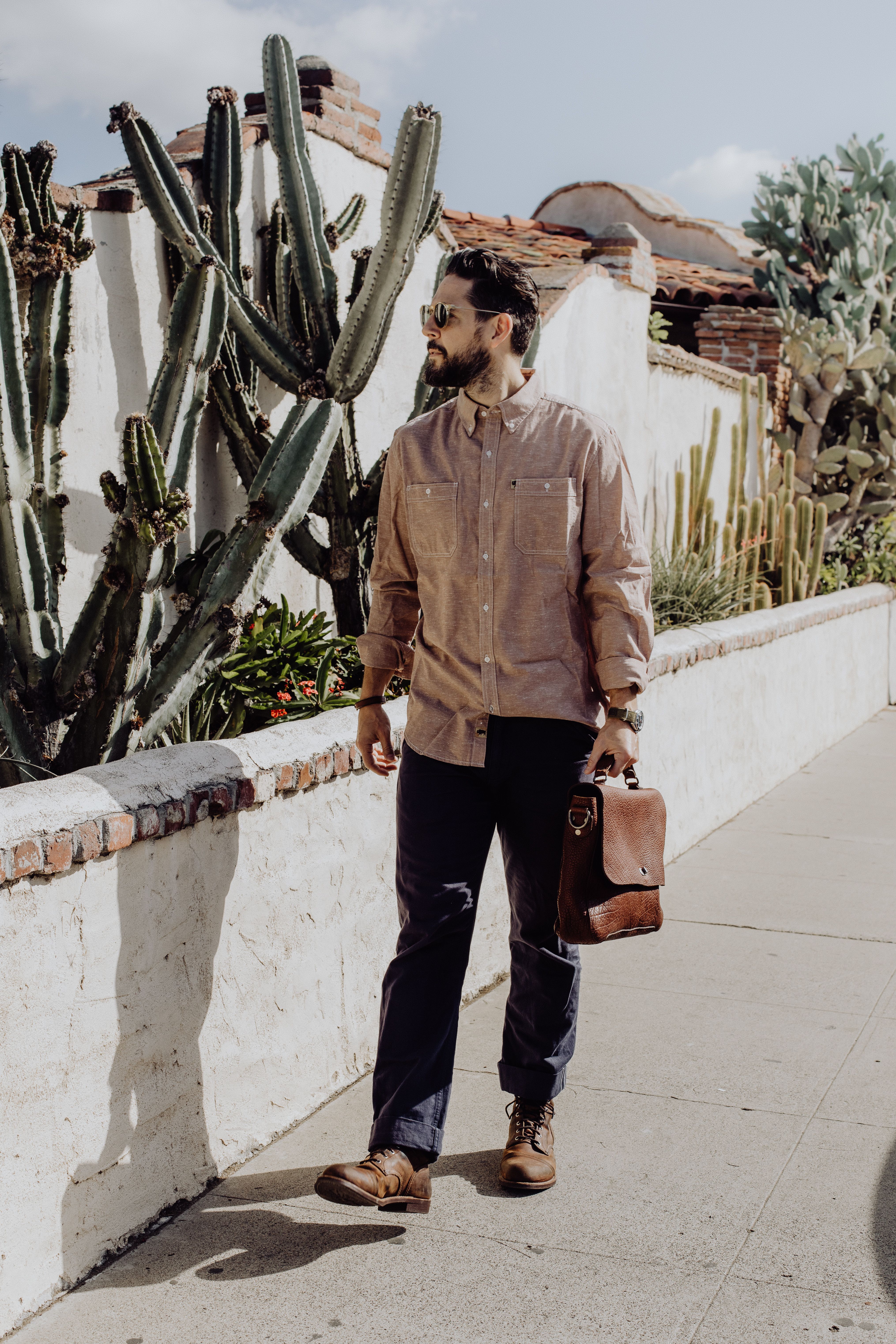 SaveSave
SaveSaveSaveSave
SaveSave
SaveSave
SaveSave
SaveSave
SaveSave
SaveSave
SaveSaveSaveSave
SaveSave
SaveSave
SaveSave
SaveSave
SaveSave
SaveSave
SaveSave
SaveSave
SaveSave
SaveSave
SaveSave