No trip is complete without the right swimwear. Although, it can be stressful to try and find a perfect fit. We've made it easy for you to find bikinis and boardshorts for every day of your vacation. TAVIK Swimwear is one company that cultivates a lifestyle around modern beach culture. With simple options and beautiful designs where you can mix and match to your desired style. And complement your significant other. Here's a breakdown from our recent trip to Cancun, Mexico:
DAY ONE: BANDEAU BUDGET
Just because you want to look good doesn't mean you have to break the bank. You can always mix and match from two different companies and find a simple sleek look. If a top from one suit fits you better but you can't live without the bottoms, fear not. Don't feel you have to keep the 'original' look. Keep searching until it's right for you! Start with some inspiration from Abercrombie & Fitch.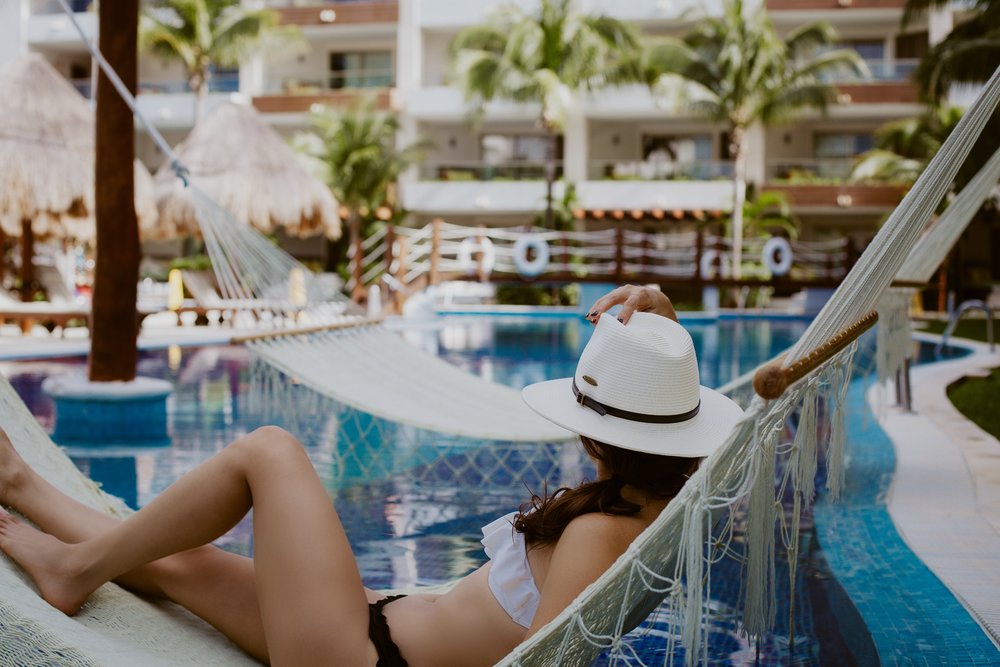 DAY TWO: MODERN BEACH
Recognized for redefining and uniting the modern age with beach heritage, TAVIK creates designs and connects subculture through fashion forward pieces. Creating timeless design with a modern spin for both men and women. The plus? From design to production every piece of TAVIK Swimwear is Made in California.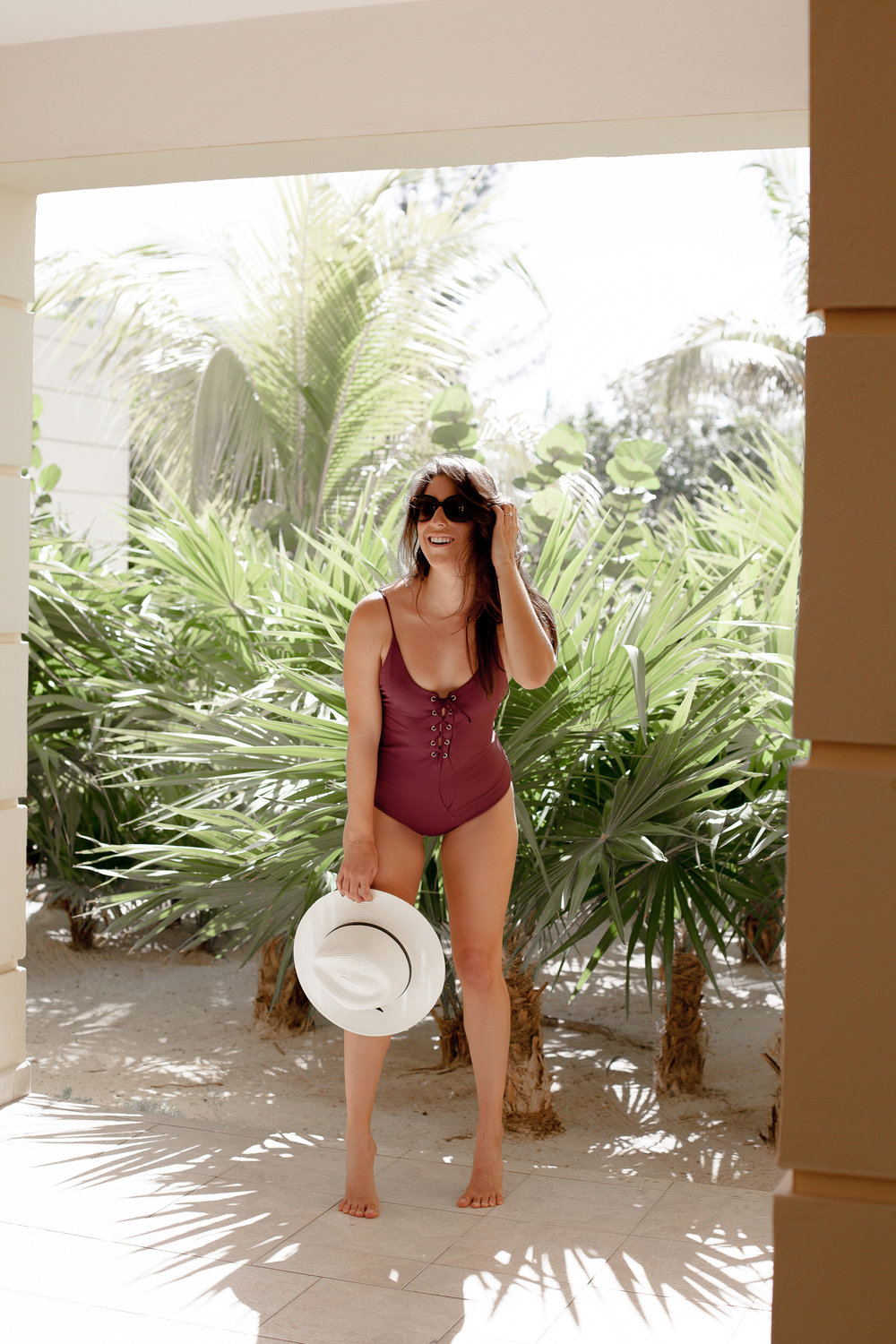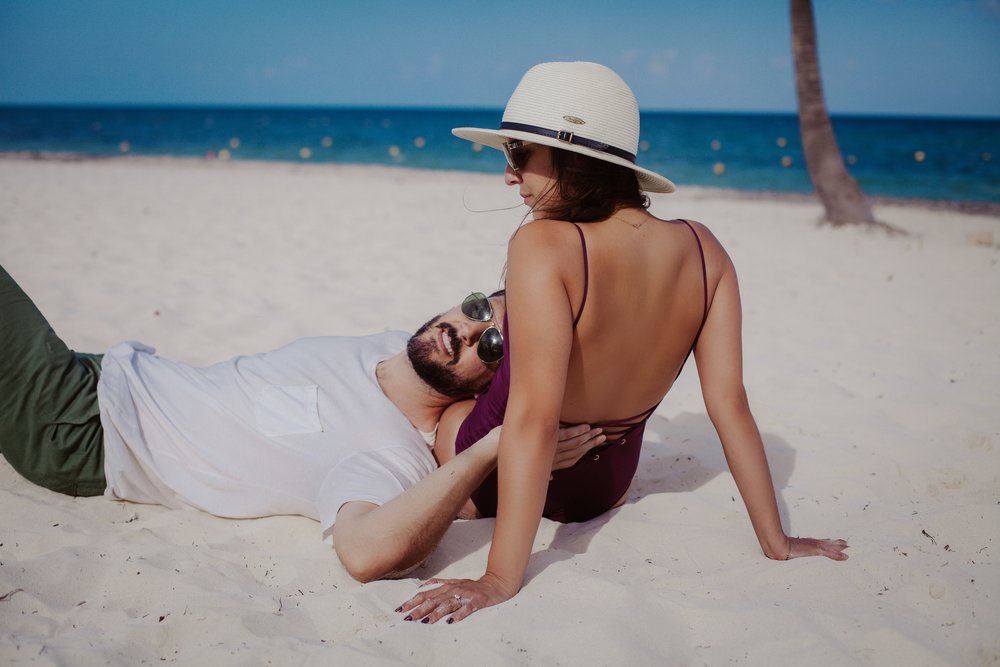 DAY THREE: FOR LOVE & LEMONS & COCONUTS
From sexy skivvies to custom made lace, For Love & Lemons evolves with a unique swim collection inspired by the French Riviera and Brigitte Bardot. Their lavish materials and embellished designs leave nothing short of a statement piece.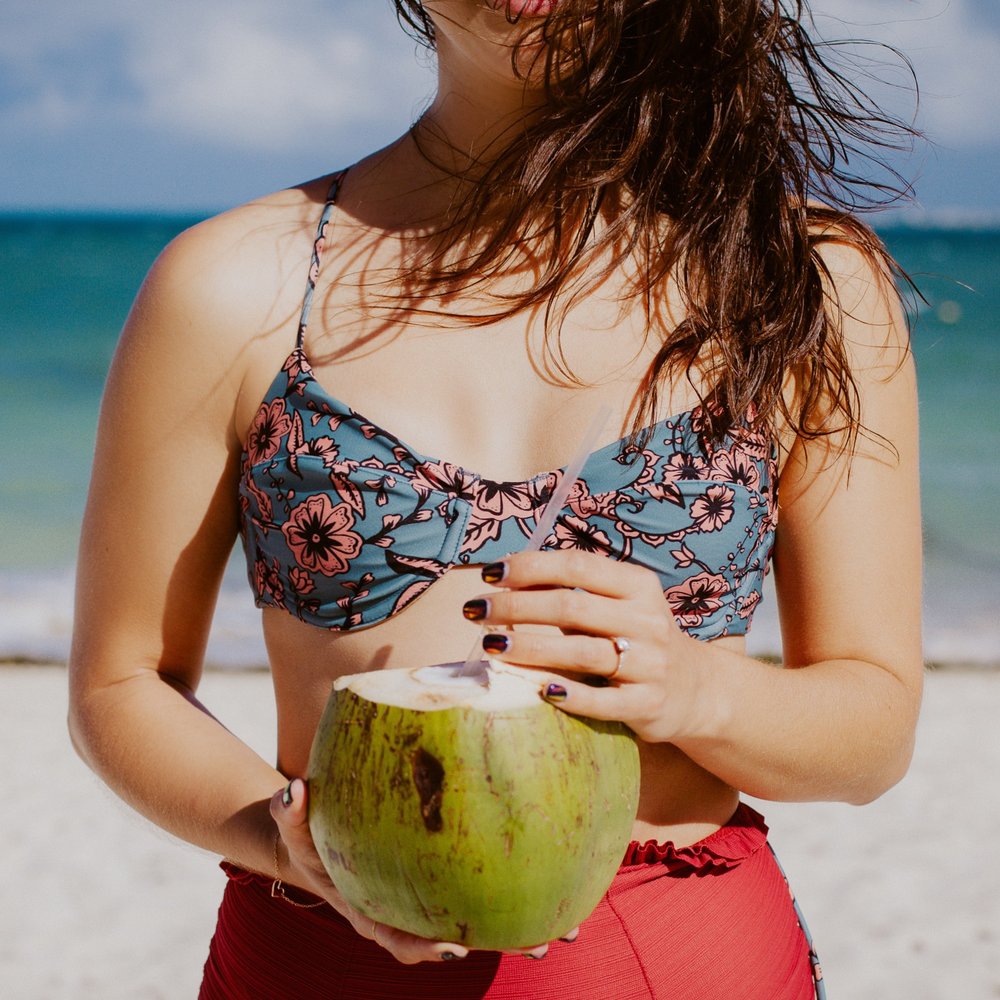 Day Four: All Hands On Deck
Setting sail on a catamaran to Isla Mujeres with a perfect balance of function and style is no longer a challenge. San Clemente's very own Seea brings a celebration of style, rhythm, and grace specifically to womens surfing. An elegant mix of retro-modern shapes with contemporary colors and prints appeals to every woman who has ever searched for a suit that is feminine, comfortable, and fun. This ultra light neoprene one piece provides a bit of warmth and light compression through breathability and comfort. And it's a 100% Californian product, just like Marlene.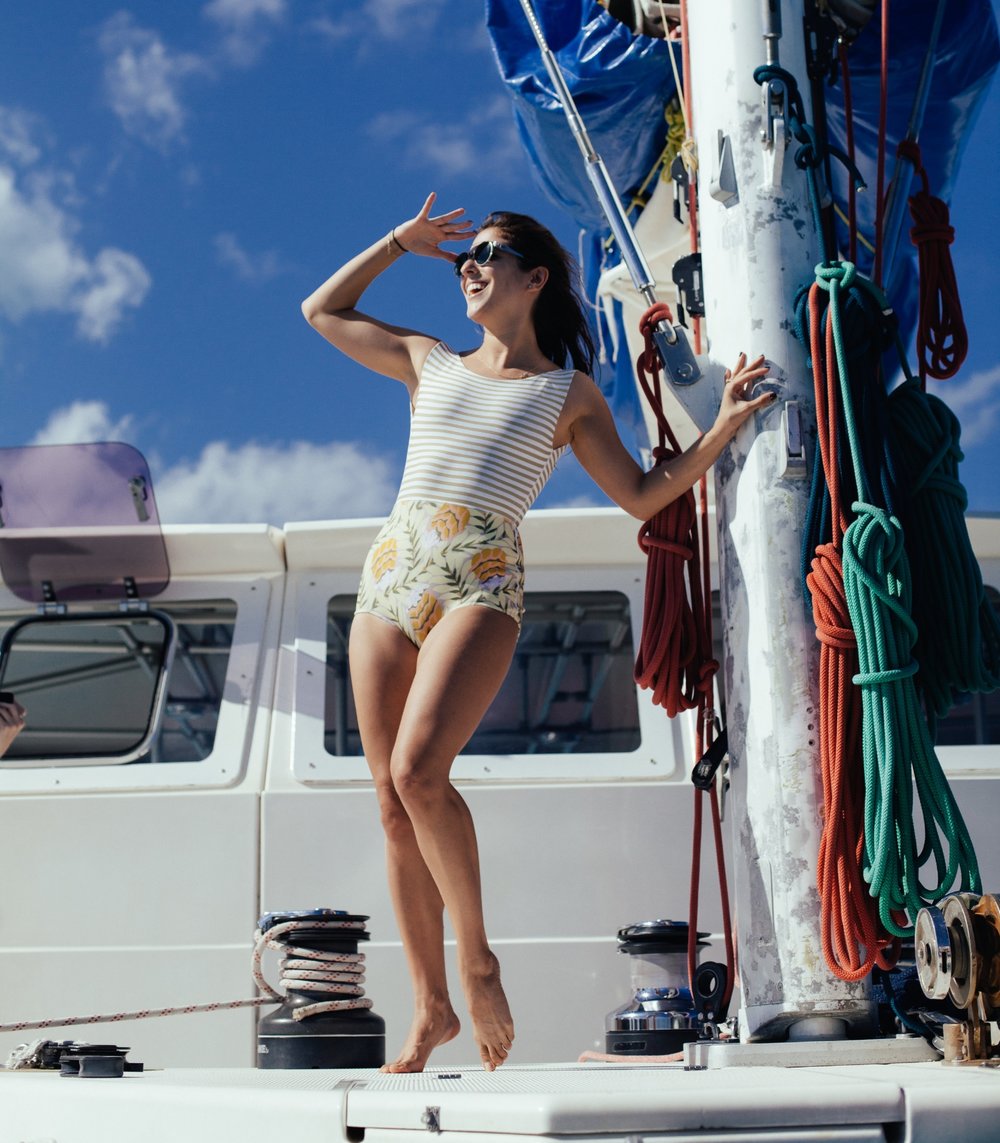 DAY FIVE: RINSE AND REPEAT
Be sure to recycle your looks from your favorite brands and don't be afraid to step out of your comfort zone. You can always switch it up with a different cocktail.